Published on:
18:58PM Sep 09, 2013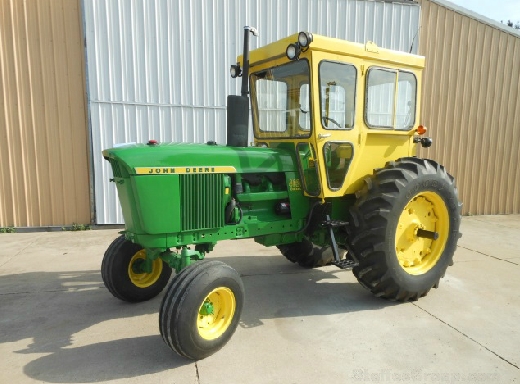 This one's for you dad.
Jerry Fricke of Winfield, IA lost his father Charles, Jr. back in 2001. Fricke inherited his father's 1970 John Deere 4020 diesel, syncro tractor and wanted to honor his dad...so he had the tractor professionally restored, spending $17,000 in the process. What a beauty. The tractor has only 5,532 original "1 owner family" hours on it.
Now it's time to sell. The tractor goes up for sale this Thursday (September 12, 2013) on Steffes Auction Group's big AgIron consignment sale in Mt. Pleasant, IA: www.IQBID.com
Today I did a fun video interview with Jerry Fricke and we talked about his 1970 JD 4020 and the emotions involved with restoring it to honor his dad and now with selling it. Here's the Youtube video...with more great pics of this 1970 JD 4020:
How high will it sell? We'll find out Thursday....stay tuned.