Published on:
22:51PM Oct 27, 2014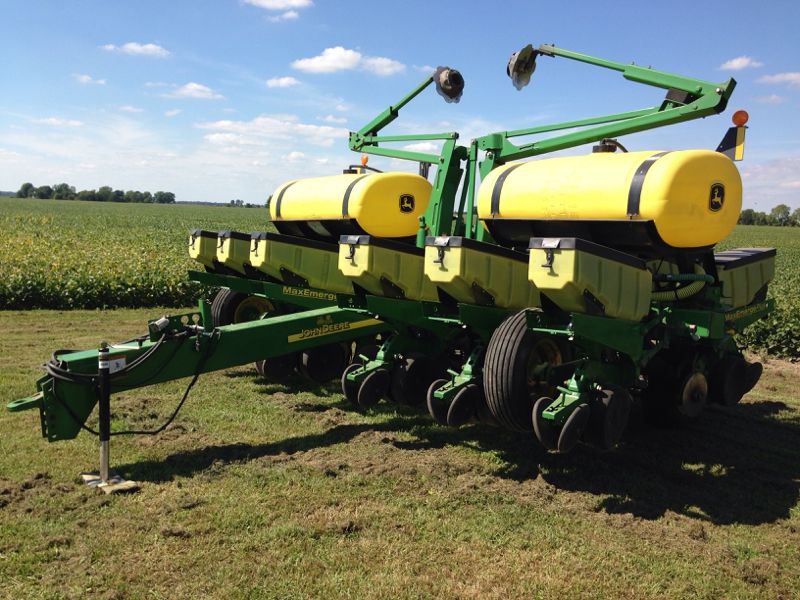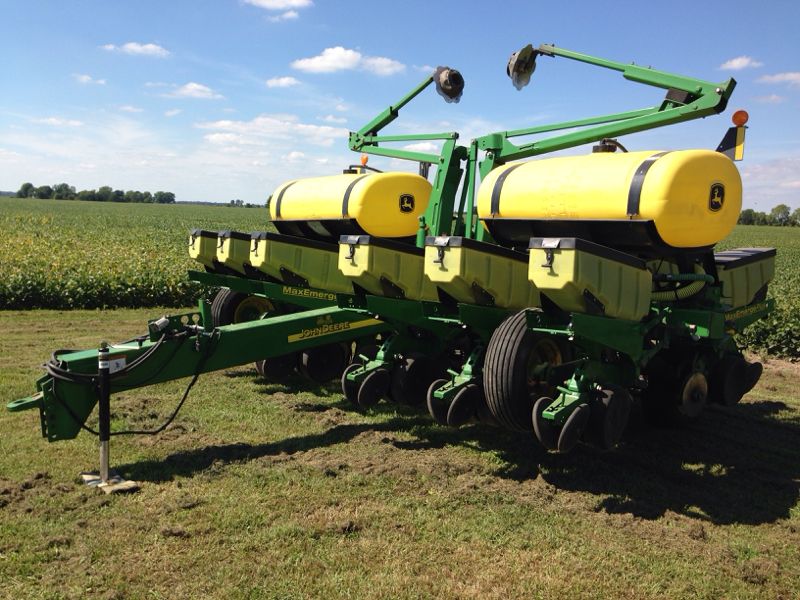 While values on used 24-row planters continue to fall sharply (more in upcoming blog), used values on 12-row planters are also slipping here as 2014 winds down.
The 2003 John Deere 1760 12-row planter (liquid fertilizer) pictured above is a representative example. It sold on a September 19, 2014 farm auction in north-central Indiana for $24,500. That is just a smidge over the going rate on 12-row 1760's so far this year. Here's the scoop:
JD 1760 12-Row Planter Values
| | |
| --- | --- |
| Calendar year | Avg. Auction Sale Price |
| 2014 | $23,853  (down 20.7%) |
| 2013 | $30,066 |
| 2012 | $33,075 |
| 2011 | $32,756 |
| 2010 | $28,795 |
| 2009 | $25,000 |
* Data from http://www.machinerypete.com
We are sitting right on the edge of "go time" in terms of the number of upcoming machinery auctions coming in November-December '14...more sales than we're used to seeing on the way. And these upcoming machinery auctions will feature a higher % of later model farm equipment. So if you are looking to buy, in this case a good used 12 or 24-row planter, you are going to have some good buying opportunities dead ahead.
To watch for specific pieces of used equipment available on upcoming machinery auctions, check our free searchable "upcoming auctions" section of our http://www.machinerypete.com web site...our staff updates the equipment listings daily, always new equipment listings flowing in & out. No digging through sale bills...just click on "PLANTERS / JD" and see what there are for current matches. Check back later in the week to keep up on new listings just in.
http://www.youtube.com/machinerypete
http://www.facebook.com/machinerypete