Published on:
15:07PM Aug 02, 2018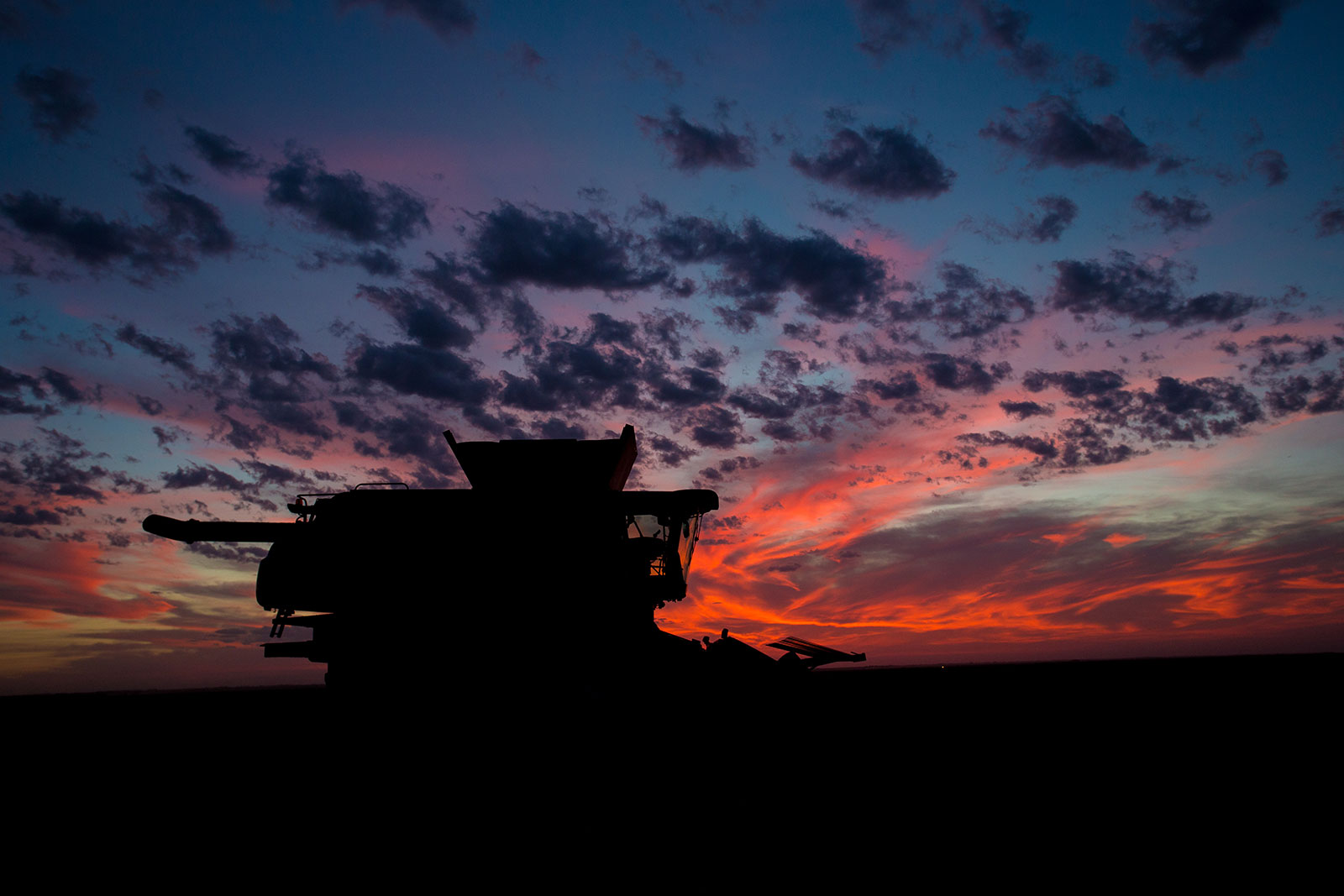 One of the best parts of my job at Environmental Defense Fund is working with our farmer advisory network. Not only is it often the most fun part of my day, but it is also one of the most important.
The farmers who advise us farm across the corn and wheat belts, from Texas to Minnesota, from Ohio to Idaho. They run operations ranging in size from about 5,000 acres to 30,000 acres, and they're brilliant business people who know how conservation can benefit their bottom line.
Over the last eight years, our collaboration has proven to be mutually beneficial. With their guidance, we're making real progress aligning economic and environmental outcomes for agriculture.
An alliance between strange bedfellows
In 2010, EDF paused to assess our agriculture strategy. We knew that agricultural sustainability needed to deliver measurable value to farmers' bottom lines if we wanted to drive climate and water quality improvements at scale. But what solutions would strike this economic and environmental balance?
To find out, we followed an unprecedented path for an environmental nonprofit – bringing together a farmer think tank.
With the help of KCoe-Isom, we recruited a group of farmers who were willing to take a chance and meet with an organization called Environmental Defense Fund. We spent the first few years building trust, listening and learning. We visited their farms, spent time at their kitchen tables and in their tractors. (I even got to drive one – about the most fun 30 minutes I have ever had!)
Eight years have flown by, and I'm in awe of the immense value our farmer advisers have brought to us. We share a goal of scaling sustainable row crop management through solutions that make good business sense for farmers and the food supply chain. This farmer think tank is bringing us closer to that goal every day.
Integrating financial and conservation decision-making
Farmer advisers have been candid about how conservation factors into their farm management decisions, and their experiences and advice have infused our strategy with a greater understanding of the economic realities of farming.
For example, they've helped us understand all of the planning and investments that go into building operational resilience to unpredictable weather, as well as how these factors can complicate the implementation of conservation measures.
They've also illuminated the role of financial factors in making conservation decisions, and this catalyzed our forthcoming report about ways to integrate the economic value of conservation practices into the mainstream farm financial system, including lending, investing and insuring.
Identifying market opportunities
The think tank taught us that farmers' trusted advisers, including ag retailers and crop consultants, are a critical link to expand on-farm conservation efforts. Based on this insight, we prioritized efforts such as working with the Ag Retailers Association, American Society of Agronomy and Field to Market to build sustainability capacity across the ag retailer and crop consultant sector.
Our farmer advisers also shared their frustration with the growing volume of advertising that promoted nutrient management tools without proof that they worked. So we developed NutrientStar, a Consumer Reports for fertilizer management products, which brings much-needed transparency to fertilizer management marketing claims.
Guiding policy and advocacy
Farmers are on the receiving end of public policies aimed at promoting on-farm conservation. Their feedback has been invaluable in helping us advocate for effective policies that remove barriers to adoption and incentivize conservation practices.
These farmers also guided EDF through developing a position on biotechnology and played a key role in our joining the Soil Health Partnership, as they too signed up to participate in the National Corn Growers Association-led initiative.
My sincerest hope is that this amazing group of farmers are being honest when they tell me they get as much value from collaborating with us as we do from them. Our understanding of agriculture, the quality of our initiatives, our ability to find innovative approaches and our connections within the agricultural sector are much better for having their input and involvement.
Over the years, they've generously shared their stories of how conservation practices have benefited their businesses – not only improving bottom line results but also increasing the health and vitality of their farms. In the process, they've become good friends who inspire me each and every day.