Published on:
21:24PM Apr 27, 2018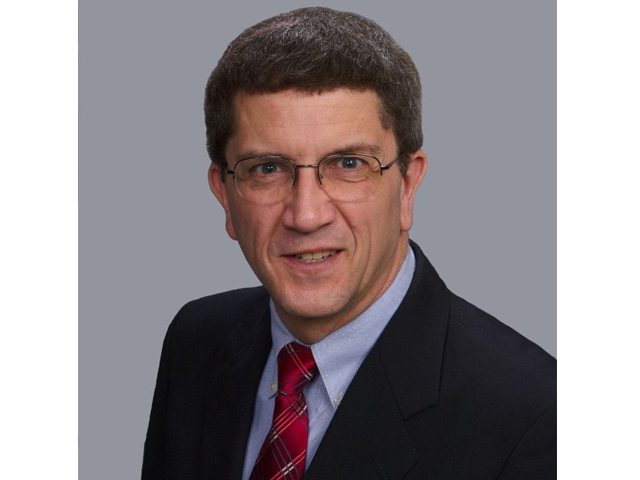 Market Watch with Alan Brugler
April 27, 2018
A Billion Here A Billion There
Senator Everett Dirksen famously said "A billion here, a billion there and pretty soon you're talking about real money. "He was talking about the federal budget, but the thought works equally well for the billion dollar commodity markets. A 5-cent corn rally here, a 14 cent HRW wheat rally there, a $14 meal rally over there, and pretty soon you are looking at weekly gains of 5 or 6%. And for most of the commodities on our list, the gains exceeded last week's losses.  It was remarkable that those gains came without any major USDA reports, just routine weekly numbers. Of course, we WERE coming into month end, and that gets the big asset allocation flows from the spec funds moving.
Corn futures rallied 3.45% this week, a gain of 13 cents per bushel in nearby May. There is still some concern about grain sorghum cargoes diverted from China eating into corn buying from some other countries.  However, sorghum prices also took enough of a hit to make them attractive to US ethanol plants geared up for sorghum. Corn export commitments are 0.15% behind the same time last year and are 88% of the USDA full year export projection, matching the five year average pace. The CFTC report on Friday afternoon showed the spec funds trimming 15,367 contracts from their net long position in the week ending 4/24/18. That left them net long 122,877 on Tuesday evening.
 

Commodity

 

 

 

Weekly

Weekly

Mon

04/13/18

04/20/18

04/27/18

Change

% Chg

May

Corn

3.8625

3.765

3.895

$0.130

3.45%

May

CBOT Wheat

4.725

4.6325

4.955

$0.323

6.96%

May

KCBT Wheat

4.9575

4.8275

5.1225

$0.295

6.11%

May

MGEX Wheat

6.17

6

6.0625

$0.063

1.04%

May

Soybeans

10.5425

10.2875

10.45

$0.163

1.58%

May

Soy Meal

382.8

374.1

393.2

$19.100

5.11%

May

Soybean Oil

31.48

31.3

30.43

($0.870)

-2.78%

Jun

Live Cattle

103.65

103.725

107

$3.275

3.16%

May

Feeder Cattle

140.38

139.33

142.03

$2.700

1.94%

May

Lean Hogs

69.7

69.95

66.1

($3.850)

-5.50%

Jul

Cotton

83.35

84.73

84.51

($0.220)

-0.26%

May

Oats

2.3425

2.325

2.215

($0.110)

-4.73%
Wheat reversed nicely from the sell off of the previous week.  Chicago was up nearly 7% for the week, with KC up 6.1%.  KC HRW rose on continued poor crop condition ratings and more limited rainfall totals than had been anticipated the week before. Minneapolis spring wheat crawled 1% higher with the drag of improving planting conditions and the 15% jump in Canadian planting intentions revealed by Stats Canada on Friday. Commitments for US all wheat exports are now lagging last year by 16%. They now total 93% of the full year USDA projection. Their normal pace would show 103% of the export projection reached by now (there is always business that gets rolled over into the following year), with last year at 105%.  The USDA winter wheat conditions reported by USDA on Monday showed some divergence, with the Brugler500 index rising for SRW but still deteriorating for the 5 main HRW states. The USDA also showed the spring wheat crop still stuck at 3% planted. That should change in Monday's report. The managed money spec funds increased their CFTC net short position in Chicago wheat by 4,575 contracts in the week ending 4/24, leaving them at -54,713 ahead of the late week rally.
Soybean futures were up 16 1/4 cents per bushel this week, with the entire net gain for the week coming on Friday. Meal futures were up 5.1% to drive product value higher.  Soy oil dropped 2.8% on meal/oil spreading. Total commitments for soybean exports are now within 2.6% of this time last year. They are 97% of the USDA export forecast, matching both last year and the five-year average. A dock was damaged at the port of Rosario (Argentina) and is expected to be out of service for at least 8 months. This is expected to slow Argentine soy exports and gave US values a boost. CFTC data showed the spec funds net long 170,094 contracts on Tuesday evening, a reduction of 22,874 contracts from the previous week.
Cotton futures fell back 0.26% this week in the July contract. Weekly upland cotton ports were again above 300 thousand running bales. Upland cotton export commitments are now 112% of the USDA full year export projection. The average for this week is 95%, suggesting that exports are still understated. The Cotlook A index was up 2.50 cents from the previous day on April 26 to 93.20 cents/lb. The Adjusted World Price was updated to 74.25 cents/lb, 9 points above the previous week. CFTC data shows the spec fund longs added 2,760 contracts to their net long position in the week ending April 24, taking it to 82,871 contracts of futures and options.
Live cattle futures rose 3.2% this week, adding to a 2.4% gain the previous week. April futures need to converge with cash by expiration on April 30, and they are still rallying to narrow the basis. Feeder cattle futures were up 1.9%. Cash cattle traded $2-5 higher for the week at $124-126. Wholesale beef prices were higher this week. Choice boxes averaged a 4.6% price gain for the week and Select was up 2.1%. The Monday USDA Cold Storage report put frozen beef stocks on March 31 at 463.971 million pounds. That is just 30,000 pounds below last year and 1.01% larger than February. Weekly beef production was down 0.5% from the previous week and up 0.8% from the same week in 2017. YTD production is now 2.9% larger. The CFTC Commitment of Traders report confirmed the spec funds were continuing their bearish shift. They trimmed their cattle net long to only 15,391 contracts, down 6,951 from the previous week.  
Lean hog futures dropped 5.5% for the week. Weekly slaughter of 2.363 million head was down 3% from the previous week and 2.8% above the same week in 2017. Pork production since January 1 has been 3.6% larger than in 2017. The CME Lean Hog index continued to rise seasonally, up $5.26 for the week to $61.23. The pork carcass cutout value was up 1.03% for the week at $68.61. The Friday Commitment of Traders report showed the spec funds adding 1,887 contracts to their modest net long in the week ending 4/24, taking it to 2,645 contracts ahead of the late week sell off.  Pork stocks in cold storage on March 31 totaled 611.048 million pounds. That is up just 0.21% from February and 12.02% larger than USDA showed last year. Stocks of pork bellies grew to 59.21 million pounds, well above last year and 63% larger than February.
Market Watch
Grain traders will begin the week dealing with first notice day for May futures deliveries.  The cattle market will see the last day of the delivery period for April futures as they expire on Monday. The USDA Export Inspections report will be released on Monday morning as per usual. The weekly Crop Progress report is expected at 3 PM CDT. USDA will grace us with monthly Grain Crush, Fats & Oils and Cotton Consumption reports on Tuesday afternoon.  On Wednesday, the weekly EIA ethanol report will be released and the FOMC will announce any interest rate adjustments they think are needed. The market isn't anticipating any tightening at this meeting. Thursday will present the USDA Export Sales report in the morning. May serial options for Live Cattle expire next Friday.
Visit our Brugler web site at http://www.bruglermarketing.com or call 402-289-2330 for more information on our consulting and advisory services for farm family enterprises and agribusinesses. Sound analysis and advice makes a difference!
There is a risk of loss in futures and options trading. Similar risks exist for cash commodity producers. Past performance is not necessarily indicative of future results.
Copyright 2018 Brugler Marketing & Management, LLC.