Published on:
21:14PM Oct 07, 2016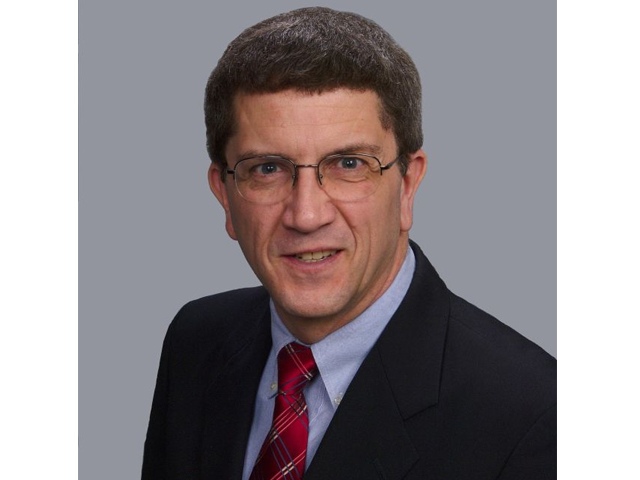 Market Watch with Alan Brugler
October 7, 2016
A Category Four Problem
Hurricane Matthew has been dominating the news headlines this week. It has at times been rated as a Cat 4 hurricane, meaning wind speeds between 130 and 156 mph. If a Cat 4 storm is coming at you, there is nothing you personally can do about it. The decision becomes hunker down and try to ride it out, or evacuate. Some damage will occur, regardless, and if you hunker down and get a direct hit the outcome can be fatal.
The wall of grain and wall of meat currently coming at the world markets has some similarities to a Cat 4 hurricane, with the damage to your wallet if you are a producer and uninsured. Even with price insurance, there may be some rebuilding involved, and some lots (farms around the world) may still be vacant and unproductive years after the storm hits.  The hunker down or evacuate decision is seen all the time in both cash and futures positions when the market turns in an adverse direction.   I have known producers who have ridden out literally a million dollar margin call and survived (it helps to be a hedger and sell the cash commodity at the high). I have also known some whose financial house got flattened by fighting the trend and running out of margin money before the market ran out of momentum. The best advice in those adverse events is probably the same for both hurricanes and bear markets, i.e. buy insurance and try to stay out of the way of the storm!
Corn futures gained three cents for the week after fractional net changes for the previous two weeks. Weekly export sales were very strong, with combined 2016/17 and 2017/18 bookings over 100 million bushels! Get it out of here!  Export commitments YTD are 20.6 MMT, up a huge 87% from last year at this time.  Accumulated exports so far this marketing year are already 5.4 MMT, vs. 3.2 MMT shipped by this week a year ago. Ethanol stocks were drawn down 400,000 barrels on strong weekly gasoline demand. According to wire surveys, traders are expecting the US national average yield number on Wednesday to be 173.5 bpa. Ending stocks for August 2017 are seen around 2.359 billion bushels. The CFTC report showed the big spec funds trimming 13,986 contracts from their net short, which was still 162,858 contracts as of October 4.
Soybeans managed a 2 3/4 cent advance for the week, continuing to be range bound. Weekly USDA soybean export sales for the week ending September 29 were larger than expected at a hefty 2.18 MMT (80 million bushels). Meal bookings were also robust at 250,400 MT. Soy oil was modest at 4,100 MT. Export commitments for the year to date are 30% larger than last year at this time, with unshipped sales 93% larger  at 15.172 MMT (557 million bushels). Trade estimates for estimates for Wednesday's USDA reports have national average yield rising to 51.5 bpa and production at 4.286 billion bushels. Estimated 2017 ending stocks are 413 million bushels on average, with some brokerage house estimates climbing as high as 600 million bushels.
 

Commodity

 

 

 

Weekly

Weekly

Mon

09/23/16

09/30/16

10/07/16

Change

% Chg

Dec

Corn

$3.365

$3.37

$3.40

$0.030

0.88%

Dec

CBOT Wheat

$4.048

$4.02

$3.95

($0.072)

-1.84%

Dec

KCBT Wheat

$4.215

$4.16

$4.03

($0.125)

-3.10%

Dec

MGEX Wheat

$5.038

$5.15

$5.22

$0.075

1.44%

Nov

Soybeans

$9.550

$9.54

$9.57

$0.028

0.29%

Oct

Soy Meal

$303.30

$297.90

$298.60

$0.700

0.23%

Oct

Soybean Oil

33.31

33.24

33.11

(0.130)

-0.39%

Oct

Live Cattle

$107.275

$98.90

$101.88

$2.975

2.92%

Oct

Feeder Cattle

$132.38

$123.15

$127.63

$4.475

3.51%

Oct

Lean Hogs

$54.000

$49.03

$50.68

$1.650

3.26%

Dec

Cotton

70.07

68.08

66.98

(1.100)

-1.64%

Dec

Oats

$1.770

$1.78

$1.91

$0.125

6.55%
Wheat futures were lower in CHI and KC again this week, MPLS spring wheat continued to be the bull leader with an advance of 1.4%.  The US booked an HRW sale to Morocco that get the trade excited for a day, but only part of the business was confirmed under the daily reporting system.  Weekly export sales through September 29 were disappointing at 377,000 MT. Commitments are on pace to meet the USDA forecast for the year, with 56% of the full year forecast either shipped or on the books. The 5 year average would be 57% for this date.  Total commitments are up 27% from year ago. Speculative funds continued to add to their record bearish position in Chicago wheat. As of October 4 they were net short -151417 contracts, an increase of 20,000 from the previous week.
Cotton futures were down 1.6% this week, extending the sell off.  The US dollar rallied sharply, putting a negative cast on US cotton export potential. USDA weekly export sales for the week ending September 29 included 158,900 RB of upland and 23,600 RB of pima bookings. Informal trade estimates for All Cotton production in Wednesday's report are running 16.2 to 16.5 million bales.  The weekly AWP is 58.71 through next Thursday, down from 60.09 last week. 
Live cattle futures rebounded 2.9% after losing 8.5% the previous week. Feeder cattle had to follow, and gained 3.5% after dropping 7.5% the previous week. Weekly beef production was 7.7% larger than the same week in 2015. YTD production is now up 4.8%. Average carcass weights are running 16# below year ago, which is helping to mitigate the buildup in supplies from the larger slaughter numbers.  US monthly beef exports for August were 5.5% larger than July and up 29.6% from August 2015. Wholesale beef prices were lower this week, with choice boxes down $4.28 per cwt and Select product down $3.36.  Cash cattle prices were mostly $1-2 per cwt lower than the previous week. The US sold 17,600 MT of beef for export in the week ending September 29.  That was up 31% from the previous week. The CFTC report on Friday afternoon showed the spec traders adding cutting 487 contracts from their net long in cattle. That put them long 32,550 contracts as of October 4.
Lean hog futures rose 3.3% this week after losing more than 10% of their value the previous week. The CME Lean Hog index $54.36 on Friday, down $2.99 from the previous Friday. Weekly slaughter of 2.427 million head was down 0.4% from last week, but still 5.8% larger than 2015. Pork production YTD is now up 0.5% on the year. Monthly export data for August was released this week, showing pork exports up 3.2% from July and 11.4% larger than August 2015. The pork carcass cutout value was 73.40, down 52 cents from the previous Friday (0.7%).
Market Watch
Cattle traders will begin the week adjusting any surprise positions received on Friday's cattle options expiration. While the markets will be open normal hours on Monday, the government will be closed for the Columbus Day holiday. We'll get the usual Monday USDA Export Inspections and Crop Progress reports on Tuesday. USDA will release weekly Export Sales on Friday morning. Friday will mark the expiration of the October hog futures/options, as well as October soybean meal and soybean oil. The main event from USDA will fall on Wednesday, with release of the monthly Crop Production and Supply/Demand estimates at 11 am CDT.
Visit our Brugler web site at http://www.bruglermarketing.com or call 402-289-2330 for more information on our consulting and advisory services for farm family enterprises and agribusinesses.Clients can also get one touch access to our cash market and hedging recommendations via our mobile web site.  You will be taken to the mobile home page automatically if you visit our web site with the mobile device. Three times daily fundamental news from Brugler is available on the free side of the mobile site.
There is a risk of loss in futures and options trading. Past performance is not necessarily indicative of future results.  Copyright 2016 Brugler Marketing & Management, LLC