Published on:
22:36PM May 03, 2019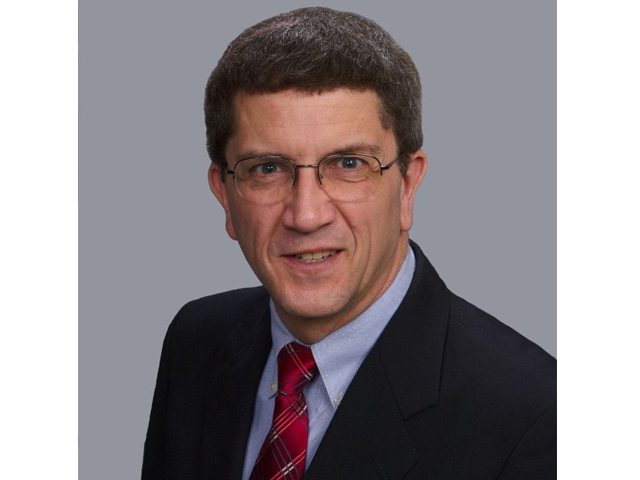 Market Watch with Alan Brugler
May 3, 2019
A Few Blooms
Last week's Market Watch led off with the saying that April showers bring May flowers.  This week we saw a few tender bullish blooms, with corn up 3.4% and Minneapolis spring wheat up 0.3%.  However, some of the other flowers must have been frozen off by a late cold snap.  Soybeans were down 2.8%, cotton was down 2.6% and feeder cattle sank 4.7%. In general, first of month asset allocation moves explained the action, with profit taking in cattle and hogs after big rallies in April, and bottom picking buying in wheat and corn.  Soybeans may have been planted too thick and are crowding each other out. Soy production in South America will be 488 million bushels larger than last year if some of the current figures prove to be accurate. US production was also up, and as you know by now China is importing less due to death losses in their hog herd.
Corn futures rose 3.4% this week. Export sales commitment are still problematic, almost 10% below year ago as of Thursday's USDA report. YTD commitments are 79% of the full year WASDE estimate, lagging the 5 year average pace of 89% for this date.  Weekly sales from April 12-18 were below the previous week at 586,500 MT for old crop and 209,500 MT for new crop. Planting progress is behind schedule, with 15% in the ground as of last Sunday. The average pace is 27% by that date. Traders will be more nervous if we're still running behind schedule after May 15. The Commitment of Traders report showed the spec funds backing 15,516 contracts out of their record large net short position last week. That put it at -306,699 as of April 30.
Wheat futures showed flashes of bullish activity, but two of the three markets were still down on the week. Chicago was down 1.6%. KC HRW lost 1.7%. Minneapolis spring wheat posted a gain of 1 ½ cents in the thinly traded May contract, up 0.3%. Planting progress still lags, with spring wheat 13% planted as of Sunday vs. 33% average for that date. USDA confirmed that 19% of the winter wheat is headed, a bit behind the 29% average pace. The Wheat Quality Tour in KS and surrounding areas confirmed that conditions and yield potential were above average, but that maturity was also lagging. The group showed an average estimate of 47.2 bpa for Kansas. Weekly US wheat export sales slowed to 419,500 MT from 651,500 MT (old and new crop combined) the week before. US wheat export sales commitments are now  100% of the total, vs. the average of 104% for this date. Unshipped sales on the books are 68% larger than last year and the largest of the past 5 years. The marketing year ends May 31.
Soybean futures were down 2.8% this week, adding to a 3% decline from the previous week. Some new life of contract lows were posted. Soybean meal was down 2.1%. Soy oil was down 1.6% on increased palm oil estimates. US soybean planting was only 3% done as of Sunday vs. the 6% average pace. Full year soybean US export commitments are 17% below last year, with sales of 336,900 MT reported on Thursday morning for the week ending 4/25. Total soybean commitments are 88% of the full year WASDE forecast. They would typically be 97% by now. Unshipped sales on the books are 14% larger than last year at this time. The managed money spec funds added another 18,960 contracts to their record large CFTC net short position last week. The specs were net short 148,526 contracts as of April 30.
 

Commodity

 

 

 

Weekly

Weekly

Mon

04/18/19

04/26/19

05/03/19

Change

% Chg

May

Corn

$3.5850

$3.5125

$3.6300

$0.118

3.35%

May

CBOT Wheat

$4.4425

$4.3500

$4.2800

($0.070)

-1.61%

May

KCBT Wheat

$4.20

$4.00

$3.93

($0.067)

-1.69%

May

MGEX Wheat

$5.233

$4.980

$4.995

$0.015

0.30%

May

Soybeans

$8.81

$8.54

$8.30

($0.243)

-2.84%

May

Soy Meal

$303.20

$299.90

$293.60

($6.300)

-2.10%

May

Soybean Oil

$28.80

$27.52

$27.07

($0.450)

-1.64%

Jun

Live Cattle

$122.68

$115.05

$113.43

($1.625)

-1.41%

May

Feeder Cattle

$151.53

$143.95

$137.15

($6.800)

-4.72%

May

Lean Hogs

$90.20

$87.00

$85.35

($1.650)

-1.90%

May

Cotton

$77.31

$76.75

$74.78

($1.970)

-2.57%

May

Oats

$2.9200

$3.0875

$3.0125

($0.075)

-2.43%
Cotton futures were down 2.6% this week.   Cotton export sales for the week ending April 25 were a pedestrian 144,800 running bales (old crop upland). USDA confirmed another 56,300 RB were sold for 2019/20 delivery.  Pima bookings were 12,900 RB.  Cotton export commitments are 99% of the full year WASDE estimate, 1% ahead of the 5 year average pace. US exports to China have been held back by the Chinese tariffs, but Australia and Brazil have pumped additional volumes into China. Planting was running below the 5-year average pace as of Sunday, with 11% done vs. the 13% average. The CFTC Commitments report showed the large specs trimming 3,850 contracts from their net long in the week ending April 30 to take the position to 10,247 contracts of futures and options.
Live cattle futures dropped another 1.4% this week, but that was a relief after the 6.2% decline the previous week. The large managed money spec funds are liquidating their record long position and rolling into other markets they consider undervalued. The Commitment of Traders report showed the large spec funds slashing 24,968 contracts from their net long position in the week ending April 30. They were still net long 129,582 contracts of futures and options.  Cash cattle trade was down $3 or more, with trades at $122-124 on a live basis and $198-200 dressed.  Feeder cattle futures were down 4.7% for the week. The CME feeder cattle index was $141.22 on May 2, down $3.02 from the previous week.  Wholesale beef prices were lower this week. Choice boxes were down $5.63 or 2.4%. Select 600-900# carcass values were down $6.12 (2.8%). Weekly beef production was up 4.1% from the previous week and up 3.5% from the same week in 2018. Production YTD is up only 0.1% despite 1.3% larger slaughter. USDA weekly beef export sales were 54% below the previous week at 10,600 MT.
Lean hog futures were down 1.9% for the week. Weekly pork export sales totaled only 16,100 MT. China was a shipper of 4,377 MTs but added only 173 MT of new business. That shipping pace is higher than last year, but still a drop in the bucket compared to their expected production shortfall in the second half of the year. The CME Lean Hog index was $83.23 on Friday, down 17 cents from the previous week. The pork carcass cutout value was down $2.26 or 2.7% from the previous Friday. That put it at $82.01. The wholesale pork belly primal quote dropped another $11.51/cwt to put pressure on the carcass value overall. The raw material for bacon was $1.13 per pound on May 3 vs. $1.61 per pound on April 18. Weekly pork production was 1.8% larger than the previous week and 2.9% larger than the same week in 2018. YTD production is up 2.5% on 2.3% more hogs.  The large managed money spec funds trimmed 2,019 contracts from their CFTC net long position in hog futures in the week ending April 30, taking it to 59,734 contracts.
Market Watch
The USDA Export Inspections report is scheduled for Monday, along with the weekly Crop Progress report. The weekly EIA ethanol report will be released on Wednesday. May cotton futures also expire on Wednesday. USDA's weekly Export Sales report will be out on Thursday.  The monthly USDA Crop Production and WASDE reports are scheduled for Friday, including the first official S&D's for 2019/20 for both the US and world balance sheets.
Visit our Brugler web site at http://www.bruglermarketing.com or call 402-289-2330 for more information on our consulting and advisory services for farm family enterprises and agribusinesses.
There is a risk of loss in futures and options trading. Similar risks exist for cash commodity producers. Past performance is not necessarily indicative of future results. 
Copyright 2019 Brugler Marketing & Management, LLC.