Published on:
21:19PM Mar 18, 2016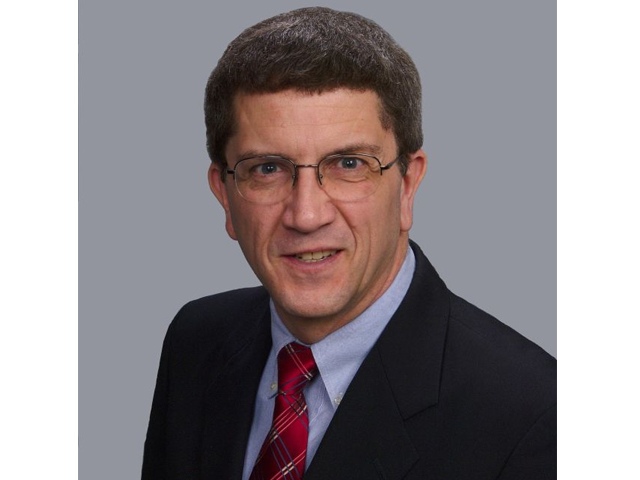 Market Watch with Alan Brugler
 March 18, 2016
A Rising Tide?
They say that a rising tide floats all boats. I would add 'except for those with a hole in them'. In commodity terms, the tide is the CRB Index, a broad measure of a basket of commodities. Despite all the gloom and doom talk, the CRB index is up 12% from its bottom the week of January 22!  It has been our experience that most commodities will follow the CRB due to the dollar flows involved, with 3-4 going counter to the trend because of their own unusually bullish or bearish fundamentals. Cattle, hogs, corn and beans have clearly been rising with the tide, while wheat, cotton appear to have taken on some water. Hogs have been going up the entire quarter. Corn is up 4.4% from its low.  Cotton is up 2.6% from its late arriving low and was regressing on Friday.
Corn futures were 0.5% higher this week. USDA reported solid corn export sales of 1.288 MMT of corn sold for the week ending March 10. Total weekly sales were the largest in a month, while new crop sales were the largest since Nov 19. Total commitments are now 82.2% of last year at this time, the smallest lag since Sept 1. The US has a sales window here, with Brazil switching over to soybean exports and Argentine harvest just beginning. Weekly EIA ethanol production averaged 999,000 barrels per day, the fourth highest ever. Ethanol stocks dropped 400,000 barrels to 22.9 millino barrels despite the higher weekly production. Weekly data from the CFTC released on Friday afternoon showed that commercials were 33,802 contracts more short, implying some producer selling of cash corn. Spec funds were 41,009 contracts less short than they were the previous week, buying against the elevator selling.
Wheat futures were lower in all three markets this week, with MPLS the strongest at -1.2%.  A weaker US dollar aided export sales perceptions, but weather forecasts were seen as less threatening to the winter wheat crop. US Weekly export sales were 372,279 MT during the week ending March 10, a week to week decline of 14%. Ag Canada pegged its 2016/17 Canadian ending wheat stocks at 3.7 MMT (down 400,000 MT from its previous estimate), along with an estimated planted acreage of 24.02 million acres, which would be the lowest in 5 years.  In weekly CFTC data, managed money spec accounts were shown lightening up on their net short position in HRW and SRW wheat compared to the previous week. The funds were still net short 67,506 contracts as of March 15 in Chicago SRW.   They were net short 13,880 in KC HRW.
Soybeans were up 0.2% this week, with an assist from another 3.8% gain in nearby soy oil. Palm oil prices have been surging due to El Nino related production losses. The USDA Export Sales report showed that 858,831 MT of soybeans sold, the largest weekly total since Jan 14. Weekly shipments, however, were the smallest reported since mid September. Weekly export inspections have been above year ago for each of the past five weeks. Soy oil sales totaled 17,547 MT, and were estimated to range from 4,000 to 30,000 MT. There was 83,478 MT of soy meal sales, which were on the low end of trade expectations. The Friday afternoon Commitment of Traders report showed managed money accounts totally exiting their net short position. They were net long 21,774 contracts as of Tuesday night.
May cotton futures edged out a slight gain for the week, helped by a weaker US Dollar. World ending stocks are now seen slightly smaller than last month, but there is some skepticisim about how much the Chinese government has been able to get producers to cut back planting. US Export shipments reported on Thursday morning were 294,424 RB.  Net upland sales of 277,324 RB were the largest in a month. Vietnam accounted for nearly 54% of 15/16 sales. The USDA AWP for the upcoming week is 44.76 cents, up from 43.80 cents last week. The LDP/MLG was set at 7.24 cents, down from 8.20 cents last week.
 

Commodity

 

 

 

Weekly

Weekly

Mon

03/04/16

03/11/16

03/18/16

Change

% Chg

May

Corn

$3.583

$3.650

$3.670

$0.020

0.54%

May

CBOT Wheat

$4.608

$4.758

$4.630

($0.128)

-2.75%

May

KCBT Wheat

$4.688

$4.830

$4.695

($0.135)

-2.88%

May

MGEX Wheat

$4.98

$5.15

$5.09

($0.063)

-1.23%

May

Soybeans

$8.785

$8.958

$8.975

$0.018

0.19%

May

Soy Meal

$270.90

$273.50

$266.60

($6.90)

-2.59%

May

Soybean Oil

$30.96

$32.13

$33.42

$1.290

3.86%

Apr

Live Cattle

$136.350

$139.800

$139.825

$0.025

0.02%

Apr

Feeder Cattle

$158.23

$162.73

$162.20

($0.52)

-0.32%

Apr

Lean Hogs

$70.800

$71.825

$71.450

($0.375)

-0.52%

May

Cotton

57.11

57.15

57.16

0.010

0.02%

May

Oats

$1.818

$1.915

$1.880

($0.035)

-1.86%
Live cattle futures rose 0.2% this week. Dressed sales in NE and the WCB were reported as high as $225, with live cattle at $140-141. Choice wholesale beef prices were up 3.5% this week, while Select boxes were up 3.4% from last Friday.  Estimated weekly slaughter was 545,000 head, up 9,000 head vs. last week.  Beef production YTD is up 1.3% vs. 2015 and gaining ground. Carcass weights are declining, but still about 13# above year ago. Managed money accounts increased their net long cattle position by 13,935 contracts from Tuesday to Tuesday, according to CFTC data released today. That left them net long 40,639. The USDA Cattle on Feed report on Friday afternoon showed, placements up 12.8% from year ago, with marketings up 4.95% for February. The March 1 On Feed number was 100.8% of year ago.   
Lean hog futures were down 0.52% this week. The CME Lean Hog Index @ $66.78 is up 22 cents from the previous week. The USDA average pork carcass cutout value was up 27 cents for the week, a 0.35% increase. Ribs were the strongest component. Estimated FI hog slaughter for the week was 2.187 million head, down 2.4% from last week and down 2.3% from year ago. Hog slaughter for the year to date is down 0.5% from last year. with pork production down 1.3%. Total weekly pork export shipments totaled 20,019 MT, a marketing year high. Managed money accounts added longs to hogs last week, with a net long of 51,505 contracts in hogs at COB on Tuesday.
Market Watch
It will officially be Spring on Sunday, although a lot of producers have been jumping the gun on fieldwork due to higher than average temps and dry soils (in the Midwest, anyway). Cattle traders will begin the week reacting to the Cattle on Feed report results from the 18th. USDA will release the usual Export Inspections report on Monday and weekly Export Sales on Thursday. Monthly Cold Storage is scheduled for Tuesday afternoon, with the Hogs & Pigs report due on on Friday afternoon. Few will be paying attention to that one, as the futures markets will all be closed for Good Friday and the Easter weekend. Because of the holiday, the April grain options expire on Thursday, as do March feeder cattle futures and options.  
Visit our Brugler web site at http://www.bruglermarketing.com or call 402-289-2330 for more information on our consulting and advisory services for farm family enterprises and agribusinesses.Clients can also get one touch access to our cash market and hedging recommendations via our mobile web site.  You will be taken to the mobile home page automatically if you visit our web site with the mobile device. Three times daily fundamental news from Brugler is available on the free side of the mobile site.
There is a risk of loss in futures and options trading. Past performance is not necessarily indicative of future results.  Copyright 2016 Brugler Marketing & Management, LLC