Published on:
20:45PM Apr 20, 2018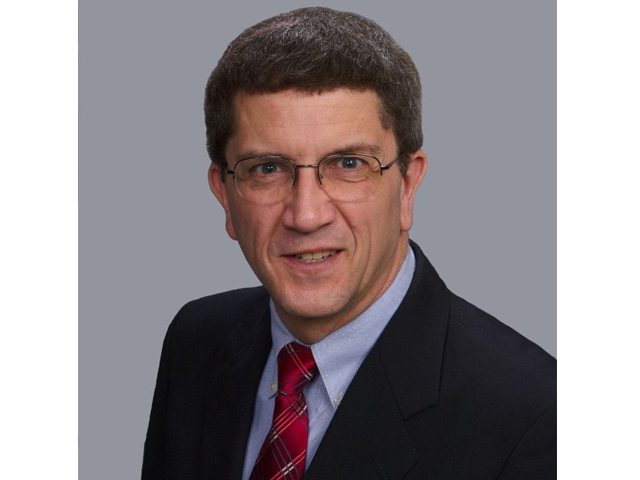 Market Watch with Alan Brugler
April 20, 2018
All Movement Is Not Forward
I went looking for quotes about change this week, observing a number of 2% or larger shifts in commodity prices. One source for such quotes is Brainyquote.com, and I found two there I wanted to use this week.  The first is from Ellen Glasgow.  According to Brainyquote.com she said "All change is not growth, as all movement is not forward." This sure seemed to fit this week, with tariff proposals and counter proposals torpedoing ag exports. It has been alleged on Twitter that trade wars are easy to win, but it is clear that nobody is winning this one yet. The second quote comes from the recently deceased Stephen Hawking, who said "Intelligence is the ability to adapt to change".
Corn futures were down 2.5% on the week. Declining wheat prices were a drag, but grain sorghum was the big problem. China implemented a 178.6% deposit requirement for sorghum imports from the US, pricing imported milo totally out of their market and causing a mad scramble to find a home for afloat cargos. That will eat into corn export demand for a few weeks. Corn export commitments are now just a fraction behind the same time last year and are 87% of the USDA full year export projection. The typical pace would show 85% of the export commitments reached by this point, with a year ago at 90%. The Buenos Aires Grain Exchange estimates that Argentina's corn crop is 29.5% harvested vs. the average of 24.1%. The CFTC report on Friday afternoon showed the spec funds trimming 36,643 contracts from their net long position in the week ending 4/17/18. That left them net long 138,244 on Tuesday evening.
 

Commodity

 

 

 

Weekly

Weekly

Mon

04/06/18

04/13/18

04/20/18

Change

% Chg

May

Corn

3.885

3.8625

3.765

($0.097)

-2.52%

May

CBOT Wheat

4.7225

4.725

4.6325

($0.092)

-1.96%

May

KCBT Wheat

5.0675

4.9575

4.8275

($0.130)

-2.62%

May

MGEX Wheat

6.0725

6.17

6

($0.170)

-2.76%

May

Soybeans

10.3375

10.5425

10.2875

($0.255)

-2.42%

May

Soy Meal

386.3

382.8

374.1

($8.700)

-2.27%

May

Soybean Oil

31.53

31.48

31.3

($0.180)

-0.57%

Apr

Live Cattle

112.225

116.55

119.35

$2.800

2.40%

Apr

Feeder Cattle

135.33

139.38

137.30

($2.075)

-1.49%

May

Lean Hogs

64.475

69.7

69.95

$0.250

0.36%

May

Cotton

82.54

83.41

85.47

$2.060

2.47%

May

Oats

2.3325

2.3425

2.325

($0.017)

-0.75%
Wheat took a beating for the last half of the week, "buying the rumor and selling the fact" of poor crop condition ratings and looking at the first serious chances for widespread rain in the Panhandle HRW area. MPLS was down more at 2.76%, but KC HRW lost 2.62% for the week.  Chicago SRW was "only" down 1.96%. Commitments for US all wheat exports are now lagging last year by 16.9%. Compared to the USDA projection they are 92% completed, with just 7 reporting weeks left in the MY. Their normal pace would show 102% of the export projection reached, with last year at 105%.  Overall winter wheat conditions reported by USDA deteriorated by 1 point on the Brugler500 index to 284. The crop was 9% headed as of Sunday, with the average at 10% and last year at 18%. The USDA also showed the spring wheat crop progressing 1%, to 3% planted vs. the average of 15%. The managed money spec funds cut back their CFTC net short position in Chicago wheat by 4,734 contracts in the week ending 4/17, leaving them at -50,138 ahead of the late week sell off.
Soybean futures were up 20 ½ cents per bushel two weeks ago but lost 25 ½ cents this week. Meal futures lost 2.3% as Argentina was able to keep export shipments at close to normal levels despite their crop problems. Spec funds were also trying hard to exit May longs ahead of first notice day. Total commitments for soybean exports are now within 2.6% of this time last year. They are 96% of the USDA export forecast, matching both last year and the five-year average. Weekly meal exports were shown at 274,291 MT, with soy oil totaling 50,785 MT. Argentina's soybean crop is 39.6% harvested according to BAGE estimates, ahead of the average of 27.7%.  CFTC data showed the spec funds net long 192,968 contracts on Tuesday evening, an increase of 16,751 contracts from the previous week. Most if not all of those new positions were under water by Friday night.   
Cotton futures rallied 2.5% this week.  Weekly upland cotton exports were 361,952 RB for the week of 4/12, slightly above this time last year and down 27.55% from a week ago. Upland cotton export commitments are 17% larger than last year, as they have now reached 110% of the USDA export projection. The average for this week is 94%. The Cotlook A index was down 50 points from the previous day at 91.70 cents/lb. The USDA Adjusted World Price (AWP) was updated to 72.16 cents/lb, 16 points lower than the previous week. CFTC data shows the spec fund longs added 3,835 contracts to their net long position in the week ending April 17, taking it to 80,111 contracts of futures and options.
Live cattle futures rose 2.4% for the week, adding to a 3.8% gain the previous week. April futures need to converge with cash by expiration, and they are rallying to narrow the basis. Feeder cattle futures were down 1.5% after a 3% jump the previous week. Cash cattle traded steady to $1 higher for the week at $121-122 in the south and $193-195 in the north.  Wholesale beef prices were mixed this week. They lost $0.63 (-0.3%) in the Choice boxes and gained $0.22 (0.1%) in Select. Weekly beef production was up 3.0% from the previous week and up 6% from the same week in 2017. YTD production is now 3.1% larger. The CFTC Commitment of Traders report confirmed the spec funds were continuing their bearish shift. They trimmed their cattle net long to only 22,342 contracts, down 4,913 from the previous week.  Friday afternoon's USDA Cattle on Feed report was about as expected, with April 1 inventory 107.42% of year ago.
Lean hog futures rallied 0.36% this week. Some Chinese purchases were cancelled after the 25% tariff went into effect on April 2, but others are still being shipped. Weekly slaughter of 2.436 million head was up 2.7% from the previous week and 6.5% above the same week in 2017. The seasonal slowdown has not yet begun! Pork production since January 1 has been 3.6% larger than in 2017. The CME Lean Hog index reversed direction, gaining $3.00 over the past week to $55.97. The pork carcass cutout value was up 2.38% for the week. Bellies continued their rebound, aided by pork loins and butts.
Market Watch
Grain traders will begin the week dealing with any surprise futures positions inherited as May options were exercised over the weekend. The USDA Export Inspections report will be released on Monday morning as per usual. The monthly USDA Cold Storage report is scheduled for 2 PM CDT on Monday. The weekly Crop Progress report is expected at 3 PM CDT. On Wednesday, the weekly EIA ethanol report will be released. Thursday will present the USDA Export Sales report in the morning. Feeder cattle futures and options will also expire on the 26th.
Visit our Brugler web site at http://www.bruglermarketing.com or call 402-289-2330 for more information on our consulting and advisory services for farm family enterprises and agribusinesses. Sound analysis and advice makes a difference!
There is a risk of loss in futures and options trading. Similar risks exist for cash commodity producers. Past performance is not necessarily indicative of future results.
Copyright 2018 Brugler Marketing & Management, LLC.