Published on:
22:15PM Feb 09, 2018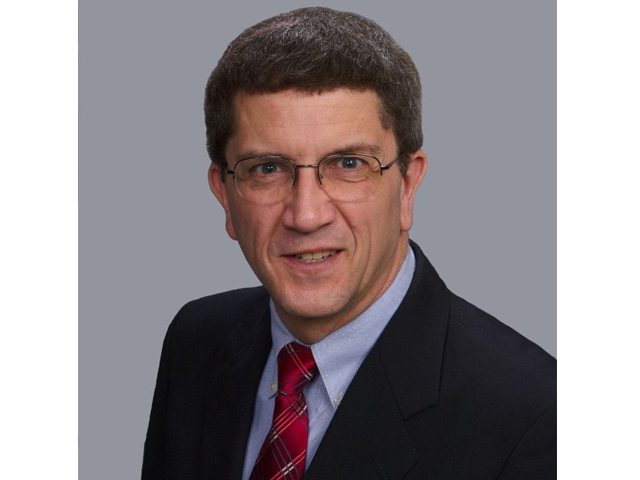 Market Watch with Alan Brugler
February 9, 2018
An Olympic Moment
The Olympics have a number of subplots that are geopolitical, going back to the original Greek version. But for the athletes they are always about higher, faster, further, with exceptions for ice dancing or the brute force of a 1-0 hockey game. You are competing against everyone else, but also against your personal best score or best time ever. The corn and wheat markets have the Olympic spirit. Corn posted its highest front month futures price since August this week.  KC HRW got the highest since late July. Soybean meal wasn't about to let a stodgy old bear beat it, with a 3.7% move to the upside. Like the old ABC Sports intro, there is also the agony of defeat to go with the thrill of victory. Bulls were defeated in the feeder cattle and hog markets this week and need to work on a new routine. Regardless of what happens in Pyeongchang, we always have bulls and bears to root for!
Corn futures were up ½ cent per bushel for the week, extending their now four week old rally despite some profit taking on Friday. On Thursday, USDA surprised the trade with a pro-active 125 million bushel hike in expected corn exports for the year. Export commitments as a % of the sales forecast had caught up with the average pace for early February, and recent weekly totals have been comfortably over 60 million bushels per week. USDA also trimmed projected Argentine corn production by 3 MMT to 39 MMT and cut projected Argentine soy meal exports as well. Friday's Commitment of Traders report showed managed money dramatically paring back their net short position in the week ending February 6 by another 48,018 contracts. They were still net short 82,924 contracts of futures and options on that date.
 

Commodity

 

 

 

Weekly

Weekly

Mon

01/26/18

02/02/18

02/09/18

Change

% Chg

Mar

Corn

3.565

3.615

3.62

$0.005

0.14%

Mar

CBOT Wheat

4.41

4.4675

4.49

$0.023

0.50%

Mar

KCBT Wheat

4.43

4.6325

4.655

$0.023

0.49%

Mar

MGEX Wheat

6.145

6.0375

6.035

($0.002)

-0.04%

Mar

Soybeans

9.855

9.7875

9.83

$0.043

0.43%

Mar

Soy Meal

335.7

331.4

343.8

$12.400

3.74%

Mar

Soybean Oil

32.79

32.51

31.96

($0.550)

-1.69%

Feb

Live Cattle

124.6

126.85

126.525

($0.325)

-0.26%

Mar

Feeder Cattle

146.73

150.93

146.20

($4.725)

-3.13%

Feb

Lean Hogs

72.275

75.2

73.175

($2.025)

-2.69%

Mar

Cotton

80.48

77.3

76.68

($0.620)

-0.80%

Mar

Oats

2.66

2.675

2.665

($0.010)

-0.37%
Wheat futures gained ground in two of the three markets.  MPLS spring wheat was down ¼ cent for the week, due entirely to a 9 cent swoon on Friday. The other two markets had large enough gains for survive the Friday declines and still be positive on the week. The Thursday Drought Monitor confirmed that conditions are worsening in the Panhandle region, encompassing SW KS, western OK and North Texas. Minneapolis didn't join the bulls because higher prices are assumed to attract additional spring wheat acreage. On Thursday, USDA hiked projected old crop wheat ending stocks back above the billion mark at 1.009 billion bushels. That was due to a poor export pace. They did shrink projected world ending stocks for the end of May, thanks to increased domestic use. On Friday the Egyptians jumped all over a 2 day drop in wheat prices, booking 360,000 MT of Russian and Romanian wheat. The CFTC report on Friday afternoon showed the managed money spec funds cutting 13,369 contracts from their bearish SRW position. The funds were net short 83,394 contracts in Chicago as of February 6.  They bought enough KC HRW futures & options to flip to a net long position of 15,157 contracts on 2/6.
Nearby soybean futures were up 0.4% this week vs. a loss of 0.7% last week. Nearby soy meal was up 3.7% to prop up product value, but soy oil lost 1.7%.  Reports of a biodiesel blend credit failed to support the BO because they were only addressing 2017 production, not stimulatory to 2018 use. USDA went a little further than expected in cutting their export projection 60 million bushels on Thursday. That put expected carryover at 530 million bushels and the largest since 2006/07. Spec traders got out of 11,871 short positions in the week ending 2/6, taking their CFTC net futures & options short position down to -9,978 contracts.
Cotton futures slowed their descent, losing 0.8% this week after a steep 3.95% drop the previous week. Weekly cotton export sales hit 402,411 RB during the week of Feb 1. That was the second largest weekly total this MY and 93.41% above the same week last year. The USDA Adjusted World Price or AWP was updated to 69.45 cents from 71.35 cents from the previous week. USDA trimmed projected US cotton exports for the year in the WASDE report on Thursday, bumping up expected old crop ending stocks to 6 million bales. Expected Chinese carryover was also raised 1.1 million bales, fueling a rise in world ending stocks to 88.55 million from 87.79 million in January. The managed money spec funds sliced 14,489 contracts from their CFTC net long position in this reporting period. That put it at 81,887 contracts on Feb 6 after being record long in January.  
Live cattle were down 32 cents per cwt this week, or 0.43%.  Feeder futures were up a more aggressive 2.89% the previous week. The bigger they are, the harder they fall. Feeders were down 3.13% this week. Cash cattle trade was grid locked, with a smattering of $126 trade at mid-week. Buyers were still holding to $126 bids late on Friday, with asking prices at $129 and $202 or higher in the north. Wholesale beef prices were lower this week. The choice boxes were down 1.2% and the select product slipped 0.3%. The choice/select spread is down to $3.78. It often shrinks to zero at some point in February or March. Weekly beef production dropped 3.6% from the previous week but was up 3.3% from the same week in 2017. Beef production year to date is up 3.2% from 2017.  Estimated weekly slaughter will be 20,000 head smaller than the previous week but up 12,000 from a year ago. Carcass weights are running 10# above year ago. Managed money added 2,589 contracts to their CFTC net long cattle position during the week ending Feb 6. That put them net long 90,248 contracts. The USDA reported weekly beef export sales at 18,508 MT, which was a drop of  26.5% from last week but 16.1% larger than last year. Beef production for 2018 was trimmed 35 million pounds in the WASDE report to 27.725 billion pounds.
Lean hog futures fell back 2.7% this week after a 4% rise the previous week. The CME Lean Hog index was $75,.63, up $1.76 for the week. The pork carcass cutout value was going the other direction, down 8.8% this week ($7.19).  The pork belly primal plunged more than 35 cents per pound. That was a 23% drop and a real drag on the cutout. Weekly pork production was down 2.1% from last week and up 2.1% from the same week in 2017. Weekly slaughter was estimated at 2.389 million head. That's 2% below the previous week and 1.2% bigger than the same week in 2017. Pork production YTD is up 2.2% from 2017. The USDA reported 2018 pork export sales of 12,670 MT for the week of 2/1. That was down 53.7% from last week. On Thursday, USDA trimmed estimated first quarter pork production by 75 million pounds from their January number. Spec funds cut 13,229 contracts from their CFTC lean hog net long in the week ending February 6. That left them net long 39,274 contracts of futures and options. 
Market Watch
We can expect the usual USDA weekly export inspections data on Monday, with EIA ethanol production on Wednesday and USDA weekly Export Sales on Thursday. February hog futures expire on Valentine's Day (Wednesday in case you needed to know!), with NOPA crush expected on Thursday. Friday will begin the Chinese New Year and the Golden Week holiday period in China.  The US will celebrate President's Day the following Monday, February 19.  Our Brugler Marketing Winter Seminar in Dayton will also be held Feb 19-20. Register online or call the office at the number below to get in on it.
Visit our Brugler web site at http://www.bruglermarketing.com or call 402-289-2330 for more information on our consulting and advisory services for farm family enterprises and agribusinesses. Sound analysis and advice makes a difference!