Published on:
21:02PM May 26, 2017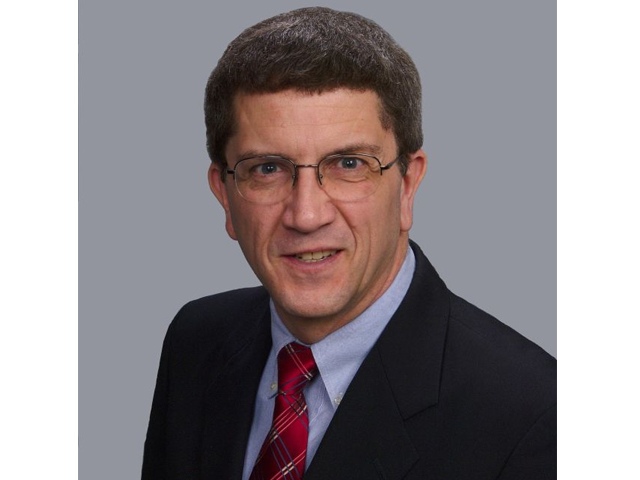 Market Watch with Alan Brugler
May 26, 2017
Another Hemisphere
Events in another hemisphere are affecting (or is it afflicting?) US ag producers with a lot more frequency and severity these days, or at least it seems like it. We are of course talking about the Southern Hemisphere vs. the Northern Hemisphere inhabited by US farmers and ranchers.  The production competition genie got out of the bottle in the 1970's when the US imposed an export embargo on soybeans because we had sold more than we had. That encouraged investment in Brazilian bean production by jilted Japanese buyers and production has been growing ever since. Argentina has always had the means, but been hampered by a series of economically inept governments. That is also changing with the Macri regime, which is trying to export its way to prosperity.
Round 1 in Brazil was tied to bribery and corruption cases that allowed poor quality meat into the domestic and export chains, allowing US beef sales to grow nicely in March-May. The most recent afflictions have been currency related. Round 2 in Brazil came recently with revelations that some of those hush money payments might be tied to the current Brazlian leader, Michel Temer. Major meat packer JBS was involved in both. The Real dropped more than 7% overnight, giving producers a 40-50 cent jump in prices and flooding the market with extra soybeans and corn. US bean prices were down 30 cents.  This week, the Argentine peso was devalued, popping peso denominated prices and again triggering sizeable grain selling by Argentine producers. US beans dropped 13 cents in response.
Corn futures finished Friday with a 5 cent gain, and were up 1 ¾ for the week. 1Planting progress was further along than the trade had expected in the Monday report, and close to the 5 year average pace. However, seed dealers are reporting near record re-planting activity in several states due to too much rain and poor stands. That bumps back maturity dates and/or increases the probability for higher prevented planting acreage claims. US export sales commitments are 94% of the full year WASDE number. They wwere 90% a year ago, and average 94% on this date. Unshipped sales are 27% larger than last year at this time, but losing their lead. The Commitment of Traders report on Friday afternoon showed managed money trimming 27,406 contracts off last week's net short position in corn futures and options. They were still net short 176,503 contracts as of May 23.
Wheat futures were higher in MPLS and Chicago, with KC missing the bull party by ½ cent. Spring wheat was the strongest due to ideas that wet conditions will result in poor protein levels for HRW, ramping up blending interest for the HRS. The Brugler500 index for winter wheat crop conditions rose to 341 from 337, but is still well below last year. CO got worse but KS improved from the previous week. Industry sources indicated that Texas harvest was approaching 20% complete. The US is in contention for largest world wheat exporter in the 2016/17 marketing year, with two weeks remaining in the season. Unshipped (outstanding) sales are 54% larger than last year at this time, and commitments including previously shipped wheat are 37% larger. The weekly CFTC report had managed money spec funds trimming their net short Chicago position by 8,174 contracts in the week ending May 23, leaving them net short 113,211 at that time.  They were net long 2,166 contracts in KC HRW on that date.
Soybean futures lost 26 ½ cents per bushel this week, with 13 of that coming on Friday. Values were not helped by a 4.4% slide in soy oil prices and a 1.7% drop in nearby meal. The USDA Crop Progress report showed soybean acreage 53% planted through May 21, equal with last year and 1% above the 5-year average. Soybeans emergence was 19% at that time, vs. 20% last year and the average of 21%. It should show a big jump this week. US Export sales commitments are 22% larger than a year ago, and unshipped sales are 53% larger. Total commitments including already shipped beans are 104% of the full year WASDE forecast. They would typically be 98% by now. CFTC indicated that spec traders added another 25,832 contracts to their net short position in the week ending May 23. As of Tuesday COB their net short position in soybean futures and options was  62,355 contracts. 
 

Commodity

 
 
 

Weekly

Weekly

Mon

05/12/17

05/19/17

05/26/17

Change

% Chg

Jul

Corn

3.71

3.725

3.7425

$0.018

0.47%

Jul

CBOT Wheat

4.3275

4.3525

4.3825

$0.030

0.69%

Jul

KCBT Wheat

4.3925

4.38

4.375

($0.005)

-0.11%

Jul

MGEX Wheat

5.465

5.5575

5.6875

$0.130

2.34%

Jul

Soybeans

9.63

9.53

9.265

($0.265)

-2.78%

Jul

Soy Meal

313.3

307

301.8

($5.200)

-1.69%

Jul

Soybean Oil

32.84

33.04

31.6

($1.440)

-4.36%

Jun

Live Cattle

125.175

123.45

122.7

($0.750)

-0.61%

Aug

Feeder Cattle

151.83

150.45

146.95

($3.500)

-2.33%

Jun

Lean Hogs

77.95

79.5

81.825

$2.325

2.92%

Jul

Cotton

82.18

79.45

77.09

($2.360)

-2.97%

Jul

Oats

2.41

2.4175

2.4425

$0.025

1.03%
Cotton futures sank 3% this week, adding to the 3.3% decline from the previous week. Planting was 52 % complete as of last Sunday, ahead of the 5 year average of 50% and last year's 45%.  Export sales commitments are 101% of the recently increased WASDE figure for the year, matching the 5 year average pace. Unshipped sales are 51% larger than last year, and total commitments are 68% larger. The Commitment of Traders report indicated that the reportable spec funds trimmed 9,187 contracts from their net long in cotton during the week ending May 23, but were still net long 95,904 contracts of futures and options at that time.  
Live cattle futures lost ground for the second week in a row, as they dropped 0.6% for the week. Cash cattle trade was primarily $132-133 this week, $2 lower lower than the previous previous. Choice boxed beef was down 0.7% for the week, with Select down 1.4%. Slower export sales and the typical pre-holiday lull in wholesale interest both weighed on values. Weekly beef production was up 1.3% from last week and up 2.6% from the same week in 2016. Year to date production is now up 3.9% on 5.6% more slaughter. Estimated carcass weight was down to 791#.  Friday's USDA Cattle on Feed report showed 11% more placements in April than in April 2016. Marketings were up 2.7% during the month, about as expected. With more incoming than outgoing, May 1 On Feed was 2% larger than last year, when traders has only been looking for a 0.6% bump.
Lean hog futures rose another 2.9% this week on top of the 2% gain the previous week. The CME Lean Hog index rose to 76.25 on Friday, up $1.33 from the previous Friday. Weekly estimated FI slaughter (including Saturday) of 2.192 million head was down 2.5% from the previous week but 0.4% larger than the same week in 2016. Pork production YTD is now 2.3% larger than last year. Weekly production was 0.3% larger than the same week in 2016.  We expect weekly slaughter to drop seasonally into July, but with most weeks still above the comparable year ago week. The USDA pork carcass value was up $3,02 or 3.46% for the week, going home at $90.28 per hundredweight.   
Market Watch
The markets are closed on Monday for Memorial Day, which became an official federal holiday under President Nixon in the 1970's. The holiday pushes the weekly USDA Export Inspections report and Crop Progress reports back to Tuesday.  The regular USDA Export Sales report will be on Friday.  Thursday will also be the first of the month, so we will get USDA Grain Crushings and Fats& Oils reports. Friday will be the expiration day for June cattle futures.
Visit our Brugler web site at http://www.bruglermarketing.com or call 402-289-2330 for more information on our consulting and advisory services for farm family enterprises and agribusinesses. Sound analysis and advice makes a difference!
There is a risk of loss in futures and options trading. Past performance is not necessarily indicative of future results.  
Copyright 2017 Brugler Marketing & Management, LLC