Published on:
20:55PM Sep 16, 2016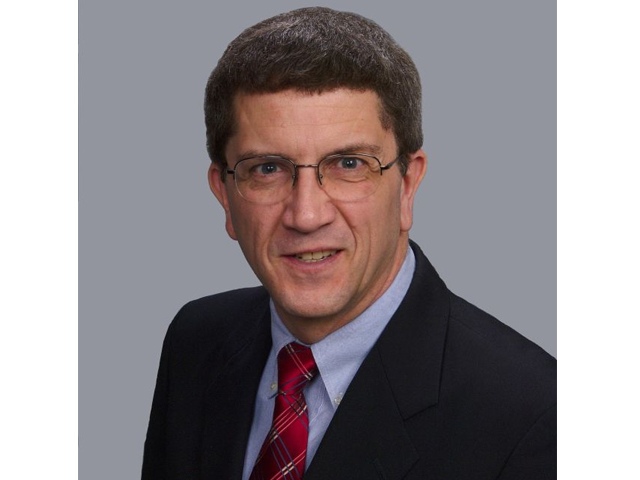 Market Watch with Alan Brugler
September 16, 2016
Autumnal Equinox
The Autumnal Equinox (i.e. beginning of Fall) is upon us. That's the moment the sun crosses the celestial equator, bringing spring to the Southern Hemisphere and fall to the Northern Hemisphere.  The switch to fall really doesn't change much. School has already been in session for more than a month in the Midwest. Average daily temps are already falling in their march from Summer peaks to Winter lows. They keep on dropping after Autumn begins. The days keep getting shorter, as they have since the June solstice. For the grain markets, it is much the same. Fall is the unofficial start of harvest, but combines have been running in corn fields since July and somebody is likely to be running one in December or January someplace.  So what does change? Focus. Producers are intent on getting 15 billion bushels of corn and 4.2 billion bushels of soybeans out of the weather and into the grain system. While we preach attention to marketing all year, there is also a renewed focus out in the country when those hoped for bushels become reality.  
Corn futures were down 4 cents for the week, despite a 7 cent rebound rally on Friday.  The USDA reports on Monday were absorbed fairly well, with the 174.4 bpa average yield and the 15.093 billion bushel production lower than in August. Projected world ending stocks were also slightly smaller at 219.46 MMT.  However, the Board sold off hard on Tuesday as traders tried to get their head around a total corn supply north of 16 billion bushels and all coming out of the field in the next 90 days. Weekly ethanol production was solid at 1.004 million barrels per day, and ethanol stocks tightened a sharp 500,000 barrels. US corn export sales commitments YTD are up 83% from commitments a year ago at this time.  Total commitments are 31% of the USDA full year number, vs. the 5 year average of 30%. The Friday evening Commitment of Traders report showed the spec funds reducing their net short position by 33,953 contracts in the week ending September 13. They were still net short 146,940 contracts at that time.
 

Commodity

 

 

 

Weekly

Weekly

Mon

09/02/16

09/09/16

09/16/16

Change

% Chg

Dec

Corn

$3.285

$3.41

$3.37

($0.040)

-1.19%

Dec

CBOT Wheat

$3.993

$4.04

$4.03

($0.003)

-0.06%

Dec

KCBT Wheat

$4.133

$4.19

$4.17

($0.012)

-0.30%

Dec

MGEX Wheat

$4.915

$4.94

$4.93

($0.013)

-0.25%

Nov

Soybeans

$9.525

$9.80

$9.66

($0.143)

-1.48%

Oct

Soy Meal

$309.50

$317.70

$313.70

($4.000)

-1.28%

Oct

Soybean Oil

$32.77

$33.10

$31.98

($1.120)

-3.50%

Oct

Live Cattle

$101.600

$104.40

$107.88

$3.475

3.22%

Sep

Feeder Cattle

$134.88

$134.23

$135.50

$1.275

0.94%

Oct

Lean Hogs

$60.750

$59.23

$55.48

($3.750)

-6.76%

Dec

Cotton

67.79

69.08

67.28

(1.800)

-2.68%

Dec

Oats

$1.780

$1.77

$1.76

($0.015)

-0.85%
 Soybean futures settled 14 1/4 lower for the week, a 1.5% decline that was only half of what it would have been without a short covering rally on Friday. Meal futures were down 1.3%, but a 3.5% drop in soy oil was the bigger problem for product value. Weekly export sales for 2016/17 were within trade expectations at 1.02 MMT through September 8.  The USDA reports on Monday were fairly benign. Old crop ending stocks shrank to 195 million bushels (official number will be out September 30) and new crop at 365 million was only 35 mbu above the previous month. That said, NASS went with a record yield estimate of 50.6 bpa on high estimated average pod weight. The world stocks/use ratio projection for 2017 is still tighter than either of the two previous years, but not as tight as it was a month ago.
Wheat futures were lower in all three markets this week, but just barely.  Chicago was down only 0.6%, i.e. 1/4 cent. USDA's weekly Export Sales report was disappointing at only 402,200 MT. That said, export commitments YTD are 21% larger than year ago and on pace to meet the USDA forecast (total commits 50% of full year vs. 51% average for this date). USDA made no change in the US S&D tables on Monday other than dropping the average cash wheat price estimate to $3.60. They are waiting for better data in the September 30 Small Grains and Grain Stocks reports. The world ending stocks estimate was reduced for the third month in a row (a positive) but still 8.2 MMT above last year.  We would note that the projected stocks/use ratio is now tighter than last year. Egypt tendered for wheat on Friday, but none was offered to them due to their zero ergot tolerance terms.  Ergot is common in most of the world supply chain, and not harmful to humans at low levels. Exporters who have been harmed by Egyptian rejections are also seeking compensation.
Cotton futures dropped 2.7% for the week. The US Dollar Index was a few hundred points higher on Friday, breaking out above previous moving average resistance.  For once, the buying appeared linked to EU banking weakness rather than Fed banking policy. The FOMC will meet on Tuesday and Wednesday.  The USDA crop report on Monday was slightly bearish, as NASS hiked projected US yield and production despite crop condition ratings that are lower than last year. Planted acreage was raised in 10 of 17 states. US ending stocks are now seen at 4.9 million bales. Export commitments are 63% larger than year ago at this time. Commitments (shipments since Aug 1 plus outstanding sales) are 44% of the full year USDA forecast. That matches the 5 year average pace.
Live cattle futures were up a nifty 3.2% this week. Strong weekly beef exports (20,300 MT was the largest number since early August) cemented a gain for the week. Feeders were higher in Friday trade despite the rally in corn, and posted a gain of 0.94% for the week.  Cash cattle trade was $108-110 on Friday, with carcass based at $168-170.00. Wholesale beef prices were down 0.9% for Choice, and down 2.1% for Select Friday/Friday. Estimated weekly slaughter of 604,000 head is up 26,000 from the same week a year ago. The Cattle Cycle expansion continues. US beef production was up 1.8% from the previous week and is up 4.7% YTD on larger numbers.
Lean hog futures posted triple digit losses for the week, losing 6.7% in nearby October.  The average carcass cutout value was down 1.63% this week at $80.34, reversing a nice gain of 5.53% from the previous week.  Weekly slaughter including Saturday estimates was 2.143 million head. That is only 2K larger than last year for that week.  Saturday kill is expected to be much larger than year ago at 216,000 vs. 147,000 LY.   Pork production YTD is just a hair under last year's 17.188 billion pounds for this date.  Slaughter has been up 0.6%, but average carcass weights have been lighter.  The Commitment of Traders report showed the large spec funds still net long 36,309 contracts as of September 13, which must be painful with prices at life of contract lows.
Market Watch
We'll get the usual Monday USDA reports to start the week, with Export Inspections in the morning and weekly Crop Progress at 3 pm CDT.  Wednesday will hold the weekly EIA ethanol report. USDA weekly Export Sales is scheduled for Thursday morning.  The FOMC meeting is Tuesday and Wednesday, with recent market bets leaning away from a Fed rate hike this month. Autumn officially begins on Thursday.  October grain options will expire on Friday.  Friday will also feature the monthly USDA Cattle on Feed and Cold Storage reports, scheduled for a 2 pm CDT release  so that you have all weekend to think it over.
Visit our Brugler web site at http://www.bruglermarketing.com or call 402-289-2330 for more information on our consulting and advisory services for farm family enterprises and agribusinesses.Clients can also get one touch access to our cash market and hedging recommendations via our mobile web site.  You will be taken to the mobile home page automatically if you visit our web site with the mobile device. Three times daily fundamental news from Brugler is available on the free side of the mobile site.
There is a risk of loss in futures and options trading. Past performance is not necessarily indicative of future results.  Copyright 2016 Brugler Marketing & Management, LLC