Published on:
20:41PM Jul 20, 2018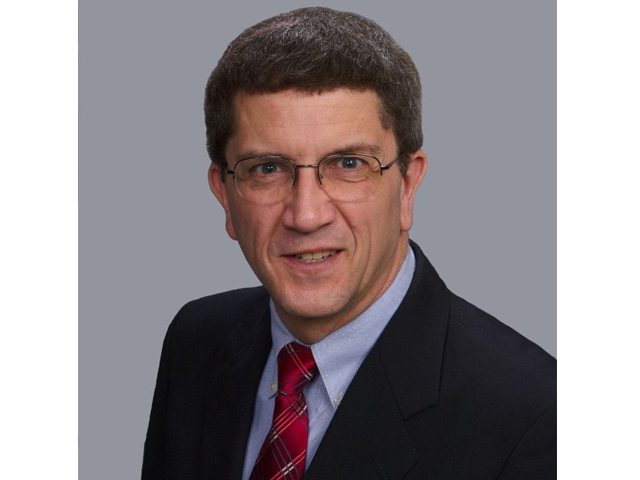 Market Watch with Alan Brugler
July 20, 2018
Back in Black
After a week with most of our table in red, it is kind of refreshing to be back in black for most of the ag commodities this week. These aren't paltry gains, either, with some 4% plusses in there. Some of this should be attributed to garden variety profit taking after major declines. The broader market environment saw some big moves as well.  The stock market set the highest prices since early February, although the S&P 500 futures posted a lower weekly close. The US dollar index did something similar, trading at the highest level since July 2017 but settling lower for the week. One thing that wasn't up was the Chinese yuan renminbi, which set a 12 month low against the dollar at 6.80986 before pulling back toward 6.77 on Friday afternoon.
Corn futures rose 14 cents per bushel in the front month contract this week erasing most of the 19 cent loss from the previous week. NASS reported corn silking progress blowing past the normal pace of 37% at 63%. Condition ratings were 72% good/ex, down 3% for the week. The Brugler500 index was down 6 at 381 points, with the long term average around 370 for this week. The weekly EIA report indicated that corn use for ethanol production rebounded and ethanol stocks shrank following the July 4 holiday and some export activity. Corn export sales rebounded nicely from the depressed holiday with 640,997 MT of old crop corn sold in the week that ended on 7/12, and 774,488 MT for new crop. That's a combined 55.7 million bushels. Friday's CFTC report showed the big spec funds continuing to add to their net short position in corn. They added another 24,947 contracts last week, taking the net short to 129,323 as of July 17 and just in time for the rally.
 

Commodity

 

 

 

Weekly

Weekly

Mon

07/06/18

07/13/18

07/20/18

Change

% Chg

Sep

Corn

$3.6025

$3.4125

$3.5525

$0.140

4.10%

Sep

CBOT Wheat

$5.1525

$4.9700

$5.1600

$0.190

3.82%

Sep

KCBT Wheat

$5.13

$4.92

$5.09

$0.168

3.41%

Sep

MGEX Wheat

$5.583

$5.318

$5.550

$0.233

4.37%

Aug

Soybeans

$8.78

$8.19

$8.50

$0.310

3.79%

Aug

Soy Meal

$338.10

$326.00

$326.90

$0.900

0.28%

Aug

Soybean Oil

$29.02

$27.97

$28.22

$0.250

0.89%

Aug

Live Cattle

$106.38

$104.55

$108.93

$4.375

4.18%

Aug

Feeder Cattle

$152.20

$150.73

$153.68

$2.950

1.96%

Aug

Lean Hogs

$75.43

$70.15

$66.45

($3.700)

-5.27%

Dec

Cotton

$84.45

$87.84

$87.08

($0.760)

-0.87%

Sep

Oats

$2.4050

$2.3700

$2.3325

($0.038)

-1.58%
Wheat futures put in some double bottom technical action and ended the week with double digit gains on Friday. Spring wheat was the weakest the previous week and strongest this week with a 4.4% advance. The other two were no slouches with gains of 3.4 and 3.8%.  Monday afternoon's NASS Crop Progress report showed the winter wheat harvest 74% complete as of Sunday, 3% faster than the average. The spring wheat crop was reported at 93% headed, with the normal pace at 85%. Good/ex conditions were steady at 80%, with the Brugler500 Index down 1 point to 388. USDA reported much improved weekly export sales of 300,033 MT for the week of 7/12. That is less than half of the totaled reported for this week last year, but a 120% jump from last week.
Soybean futures put in a 31 cent per bushel gain this week after 9 ½ year lows to start the month. Nearby soy meal was up 0.28%, with nearby soy oil a little stronger at 0.89%. Monday's Crop Progress report showed condition ratings down 2% to 69% gd/ex, with the Brugler500 index at 375, 3 points lower on the week. The long term average is 360 for week 28. The USDA reported that 252,313 MT of old crop soybeans were sold for export during the week of 7/12. That was on the lower end of estimates but a 59.1% jump from the week prior. New crop sales exceeded expectations at 613,350 MT. Chinese interest was notably limited. The CFTC managed money net position showed the funds net short -58,399 contracts of futures and options on July 17, which was 5,152 contracts more bearish than the week before. 
Cotton futures ran into chart resistance and a strong dollar, losing 0.87% for the week. The previous week they were the only commodity in our basket that was up. Repeat after me, "Markets are mean reverting". NASS reported that 72% of the US cotton crop was squared as of Sunday, with 31% setting bolls (ahead of the normal pace of 24%). Cotton conditions were rated 41% gd/ex, steady on the week, as the Brugler500 was down 3 points to 310 on more very poor ratings. USDA weekly export sales were 12,935 RB. That was slightly lower than the same week in 2017 and just 10.64% of the reported total in the week prior. China purchased another 5,900 RB in that week. New crop sales totaled 247,711 RB, slipping a little from the week prior but 49.03% larger than the same time last year.
Live cattle futures jumped 4.18% this week despite limited cash cattle trade and rising feed costs. Feeder cattle were up 1.96%, lifted by cattle but needing to price in those higher feed costs. Cash trade was just about nil as of mid-afternoon on Friday, with bids around $108. A few head traded at midweek on the FCE for $112, but that was not representative volume. Wholesale beef prices were up slightly this week. Choice boxes were up 3 cents to $204.17/100 pounds, while Select was $0.63 higher (0.3%). Weekly beef production was down 1.9% from the previous week, and up 2.5% from year ago. Average carcass weight is about 3# lighter. US beef production YTD is up 3.5%.  The USDA Cattle on Feed report on Friday afternoon showed slightly smaller than expected June marketings and larger June placements.  The July 1 On Feed number was 104.26% of last year. The Cattle Inventory report released at the same time showed continued slow expansion, with the cow herd up 0.9% and the calf crop 2.0% larger than the previous year.
Lean hog futures lost 5.3% for the week, which was at least better than the 7% they fell the previous week. The cash seasonal appears to have topped for both the cutout and the CME Index. The CME Lean Hog index dropped to $78.62, down $2.64 for the week. The pork carcass cutout value was down $2.96 this week, a 3.5% drop. Pork production YTD has been 3.7% larger than in 2017. Production this week was up 4.3% from last week, and 8.8% larger than the same week in 2017. Weekly slaughter was up 8.1% vs. year ago.  Carcass weights were about 1# higher. The CFTC Commitment of Traders showed the managed money spec funds exiting some short futures and options (down 2,427 for the week) taking their net short position on July 17 to 6,291 lots.
Market Watch
Cattle traders will begin the week reacting to the Cattle on Feed and Cattle Inventory reports released on Friday evening.  The USDA Export Inspections report will be out on Monday morning, and the Crop Progress report will be released that afternoon. The monthly USDA Cold Storage report is also set for Monday afternoon at 3 PM EDT. The weekly EIA ethanol production/stocks report is scheduled for Wednesday morning. Thursday will feature the weekly USDA Export Sales report at 7:30 a.m. CDT.  August grain and oilseed options will expire on the Friday the 27th.
Brugler Marketing Summer Seminars – SIGN UP TODAY!
You are invited to the Brugler Marketing Summer Seminars.  Our eastern seminar will be in Dayton, Ohio on Monday and Tuesday July 30-31.  The western seminar will be held in Des Moines, IA on Thursday and Friday August 2-3.  These seminars are open to the public, and will give you detailed looks at corn, soybeans, wheat, cattle and hog markets, along with the trade war situation, media relations for ag producers and our macro economic views on the S&P, gold, diesel fuel and interest rates. It's one stop shopping for valuable market intelligence. See the agendas and registration information at www.bruglermarketing.com/dayton and www.bruglermarketing.com/DM.  
Visit our Brugler web site at http://www.bruglermarketing.com or call 402-289-2330 for more information on our consulting and advisory services for farm family enterprises and agribusinesses. Sound analysis and advice makes a difference!
There is a risk of loss in futures and options trading. Similar risks exist for cash commodity producers. Past performance is not necessarily indicative of future results.
Copyright 2018 Brugler Marketing & Management, LLC.