Published on:
22:06PM Feb 03, 2017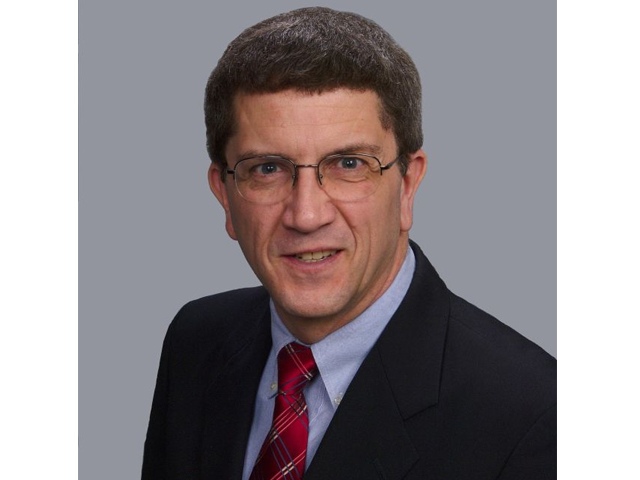 Market Watch with Alan Brugler
February 3, 2017
Bacon On My Mind
I have to confess that I have bacon on my mind this weekend. There is a possiblility I might consume some for breakfast, or wrapped around another commodity in a Super Bowl food spread.  And we now have a Nebraska Congressman named Don Bacon on the House Ag Committee. The analyst part of my brain is focused on the Bacon Shortage of 2017. It took them a week or so, but the general media finally picked up on the fact that pork belly inventories at the end of December were the smallest since 1959 according to the USDA Cold Storage report.  Bellies are of course the raw material for bacon. The news caused a hoarding response, and wholesale prices jumped 33%.  Because we're only talking a small part of the overall hog, the pork cutout was up a more sedate 0.6%. The problem is this: There is, or more properly is not likely to be, a shortage of pork.  Cooler stocks were down to 2010 levels at the end of December, but USDA is anticipating a 5% increase in US pork production for 2017 vs. 2016. Exports will be up, and need to be or prices will be under pressure. US consumers will eat more pork, but consumption typically follows the price curve. A quick back of the envelope calculation suggests that if consumers have to eat more than 66 pounds per capita this year (to get rid of it), the pork carcass cutout will likely have to average less than $69. It is currently above $84.
We will be discussing this item, along with grain outlooks, the Trump impacts on global trade, diesel prices and a host of other topics at our winter seminars. Check out these links for the agendas and registration info. Attend the Brugler Marketing Winter Seminars in Omaha on Feb 16-17 (www.bruglermarketing.com/omaha) and Dayton on Feb 20-21 (www.bruglermarketing.com/dayton).
Corn futures were up 2 ¾ this week, or 0.75%.  Disappearance continues to be robust, with ethanol plants grinding about 111 million bushels per week.  Average daily ethanol production hit another new record at 1.061 million barrels per day. Ethanol stocks have grown to 21.87 million barrels as domestic consumption slowed after the holidays and exports hit a lull. USDA showed solid weekly export sales The USDA weekly Export Sales report had old crop bookings on the high side of expectations, at 1.143 MMT for the week ending Jan 26. Export commitments (shipped plus outstanding) are 66% larger than last year at this time. They are 71% of the full year estimate, running ahead of the 5 year average of 66% on this date. The Friday CFTC report indicated that spec funds were still net long on January 31, but had cut that position by 17,437 contracts from the previous week.
 

Commodity

 

 

 

Weekly

Weekly

Mon

01/20/17

01/27/17

02/03/17

Change

% Chg

Mar

Corn

3.6975

3.625

3.6525

$0.027

0.76%

Mar

CBOT Wheat

4.2825

4.205

4.3025

$0.098

2.32%

Mar

KCBT Wheat

4.43

4.3425

4.405

$0.063

1.44%

Mar

MGEX Wheat

5.685

5.6

5.5825

($0.018)

-0.31%

Mar

Soybeans

10.675

10.4925

10.27

($0.223)

-2.12%

Mar

Soy Meal

348.7

343

331.6

($11.400)

-3.32%

Mar

Soybean Oil

35.15

34.27

33.86

($0.410)

-1.20%

Feb

Live Cattle

120.25

118.325

116.9

($1.425)

-1.20%

Mar

Feeder Cattle

131.28

127.45

123.58

($3.875)

-3.04%

Feb

Lean Hogs

65.3

66.9

70.325

$3.425

5.12%

Mar

Cotton

73.04

74.85

76.41

1.56

2.08%

Mar

Oats

2.6275

2.5325

2.5875

$0.055

2.17%
Wheat futures ended the week higher in Chicago and KC, but lower in MPLS as the spreads unwound. Weekly US export sales came down from the stratosphere, @ 451,200 MT, and with another 59,000 MT were booked for new crop delivery. Combined old and new crop sales were down about 47% week/week, but shipments were up more than 40% from a week earlier. US Export commitments are currently 37% larger than last year at this time. They have hit 87% of the full year WASDE estimate. The 5 year average pace for this date would be 84% of the forecast. The CFTC Commitments report on Friday night showed the big spec funds adding 10,388 contracts to their big net short position in Chicago during the reporting week.  They were still net short 99,087 contracts going home on Tuesday.  They were long 17,613 contracts in KC HRW despite the more bearish fundamentals for that class of wheat, but had trimmed that position by 10,281 contracts in a week.
Soybeans lost 2.1% this week on top of 1.7% for the previous week. They were dragged down by a 3.3% loss in soy meal and a drop of 1.2% in soy oil. The USDA weekly Export Sales report saw old crop soybean sales of 623,907 MT were up 16% from last week. New crop bookings totaled 351,100 MT. Soybean export commitments are 25% larger than last year at this time. They represent 90% of the full year forecast, vs. the typical 86% at this time of year.  Meal export sales totaled 395,900 MT including 30,900 MT for 17/18 delivery. A Bloomberg survey shows traders expecting USDA to tighten 2016/17 ending stocks another 10 million bushels in the crop report on Thursday, likely by raising exports.
Cotton futures were up 2.1% this week, adding to the 2.5% advance the previous week. Weekly US export sales for upland cotton last week were 417,722 RB including 89,000 RB booked for 2017/18 delivery. The old crop total was down about 28% week/week, but more than 30% larger than the same week last year. Cotton export commitments are 68% larger than last year at this time, and 84% of the full year WASDE forecasted shipments are at least on the books. The managed money spec funds added to their huge net long in cotton by 6,178 contracts in the week ending January 31. That put them at a new record long exposure.
Live cattle futures were down 1.2% for the week. They had to react to the bearish USDA Cattle on Feed report from the previous Friday, and then were hit with a bearish Cattle Inventory report on Tuesday evening. The Inventory report showed an increase of 1.84% in the US cattle herd during 2016. Beef cow numbers were up 3.5%, and beef type heifers held for replacements were also up 1.25% from the previous year. The cattle cycle expansion continues.  Feeder cattle futures lost 3% from the previous Friday. Wholesale beef prices were mixed this week. Choice boxed beef were down 0.7%, but Select boxes were up 0.5%. The Choice/Select spread on Friday afternoon was down to $1.47. It often drops to zero in February or March.  Cash cattle sales were mostly $118-119, with $190 in the north. Weekly beef production was estimated at 491 million pounds. That is up 2.3% from the previous week and 10.6% larger than the same week in 2016. YTD beef production is now up 1.2% vs. year ago. Slaughter is up 1.4% YTD, so average carcass weights have been higher than year ago overall, despite a sharp drop in the official data for the week ending January 21. The Commitment of Traders report showed the big spec funds adding 799 contracts to their huge net long in cattle. At 110,074 contracts, that is the most bullish position reported for that group of traders since September 2014.  
Lean hog futures were up 5.1% for the week. The latest reading on the CME Lean Hog index was $69.63, up $1.52 from the previous Friday. It now has a 69 cent negative basis vs. Feb futures.  Weekly estimated FI slaughter is estimated at 2.367 million head. That is up 2.0% from the same week in 2016. Pork production YTD is 7.3% larger than last year as the slaughter days evened out. Weekly slaughter was down 1.7% vs. week ago, but 6.8% larger than last year. The average pork carcass cutout value on Friday afternoon was up $1.65 or 0.6% for the week. The carcass value was held back by declines in hams and loins. The pork belly primal was up another 33% after a 17.4% gain the previous week. As we pointed out last week, the Cold Storage report showed the tightest end of year belly stocks since 1959.  
Market Watch
We are back to a normal trading week. USDA export inspections will be out on Monday morning.  The EIA energy reports will be on Wednesday. USDAWeekly Export Sales will be published on Thursday morning The main monthly USDA releases will be updated WASDE Supply/Demand estimates on Thursday morning. 
Visit our Brugler web site at http://www.bruglermarketing.com or call 402-289-2330 for more information on our consulting and advisory services for farm family enterprises and agribusinesses.Clients can also get one touch access to our cash market and hedging recommendations via our mobile web site.  You will be taken to the mobile home page automatically if you visit our web site with the mobile device. Three times daily fundamental news from Brugler is available on the free side of the mobile site.
There is a risk of loss in futures and options trading. Past performance is not necessarily indicative of future results.  
Copyright 2017 Brugler Marketing & Management, LLC