Published on:
20:54PM Sep 21, 2018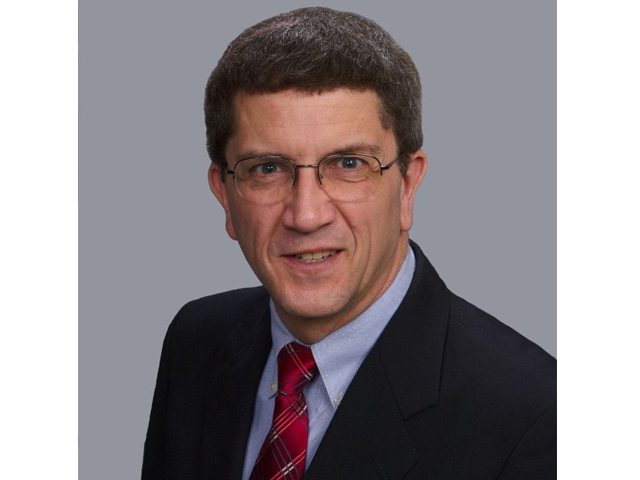 Market Watch and Dec Corn Tech Talk with Alan Brugler
September 21, 2018
Balloon Earth
The markets seemed a little surprised this week to see headlines touting a large increase in EU imports of US soybeans, and sales of US beans to Argentina.  These shouldn't be a surprise, as they are manifestations of my Balloon Earth concept, first shared with our farmer clients more than a year ago.  What is Balloon Earth? It simply says that for commodity supply/demand purposes the Earth is a closed system.  Food isn't exported from the earth, nor is any imported.  Where am I going with this? Global trade. Tariffs are a tax that raises the price to the buyer or lowers the price to the seller. That causes shifts in trade patterns, as buyers go elsewhere to avoid the tariff. Chinese firms will buy Brazilian soybeans until there aren't any more and pay anything up to the price of US soybeans plus the 25% tariff. Since China will bid up for Brazilian non-tariff beans, those beans don't go to the EU. Thus, the EU needs to buy more from the US.  Just like a balloon, when you push in one side, another side pops out by the same amount of displacement (not necessarily the same shape).  US soybean sales to Argentina are reflecting the same thing, with Argentina getting sales of beans and crush products to China that they weren't before (and don't have the production to cover). 
If prices rise because of the government tariff take in the middle of the trade, consumption may drop a little, but for the most part everything gets sold.  Prices for the seller can also drop because the governments are taking money out of the middle of the transaction. China can try to encourage substitution in order to reduce the need for imports, but even there the Balloon Earth concept works.  If you feed more rapeseed meal, or more corn and lysine, supplies of those substitutes will be drawn down and prices for them will rise.  Feeding fewer hogs? Meat supplies will be drawn down.
Corn futures saw a 1.56% rebound on the week, helped by short covering. Tuesday's Crop Progress report indicated that 54% of the US corn crop was mature as of Sunday, with 9% harvested (vs. 6% average). Rains forecast over the next couple weeks may slow that a little. Condition ratings were steady at 68% gd/ex, with the Brugler500 Index at 373 points. EIA data showed ethanol production in the week of 9/14 up 31,000 barrels per day to 1.051 million bpd. Earlier this week reports showed that Green Plains is idling 2 ethanol plants in IA and slowing production in another in MN due to low profit margins. This week's Export Sales report showed new crop sales of 1.384 MMT in the week of 9/13, picking up over the prior Holiday week. The CFTC report showed managed money spec traders adding 77,806 contracts to their net short position in corn futures and options on 9/18, at -141,276 contracts.
Wheat futures posted higher closes in all three markets this week, with nearby Chicago up 2%, KC 1.74% higher and MPLS gaining 1.79%. NASS showed 97% of the spring wheat crop harvested as of 9/16, 5% above the normal pace. Winter wheat planting was shown at 13% completed, 1% below the average. Export sales during the week of 9/13 were tallied at 468,433 MT, up 20.9% from the previous week and 52.5% larger than this time in 2017. There were several large international tenders for wheat this week, including Egypt, Saudi Arabia, and other buyers. The CFTC showed money managers flipping their net position by 19,794 contracts to a net short 1,544 contracts in CBT futures for the week ending September 18. They also cut 6,455 contracts from their net KC long position during that reporting week, to 37,084 contracts of futures and options.
Soybean futures pulled out 2.02% gains since last Friday, spurred by short covering on Wednesday and Thursday. Soybean meal weighed on product value, up just a dime. Soy oil was 2.18% higher on the week. On Monday, NASS reported 53% of the US soybean crop had leaves dropping as of 9/16, with 6% harvested (doubling the average pace). Condition ratings of the soybean crop were at 67% gd/ex, down 1% from the week prior, with the Brugler500 Index down the same at 372. NOPA reported that its members crushed a monthly record 158.885 mbu of soybeans in August, 11.56% larger than the same month last year. Soy oil stocks at the end of that month were at 1.623 billion pounds. The weekly USDA Export Sales report showed 917,556 MT in 18/19 sales for the week ending September 13, with 80,000 MT for 19/20. China was absent from both sales and shipments. Friday's CFTC report showed spec funds net short 69,813 contracts on September 18 in soybean futures and options, 1,544 more bearish than the previous week.
 

Commodity

 

 

 

Weekly

Weekly

Mon

09/07/18

09/14/18

09/21/18

Change

% Chg

Dec

Corn

$3.6700

$3.5175

$3.5725

$0.055

1.56%

Dec

CBOT Wheat

$5.1125

$5.1150

$5.2175

$0.103

2.00%

Dec

KCBT Wheat

$5.1475

$5.1625

$5.2525

$0.090

1.74%

Dec

MGEX Wheat

$5.7000

$5.7225

$5.8250

$0.103

1.79%

Nov

Soybeans

$8.4400

$8.3050

$8.4725

$0.168

2.02%

Oct

Soy Meal

$314.70

$305.80

$305.90

$0.100

0.03%

Oct

Soybean Oil

$28.04

$27.49

$28.09

$0.600

2.18%

Oct

Live Cattle

$109.95

$113.80

$113.08

($0.725)

-0.64%

Sep

Feeder Cattle

$152.98

$157.43

$156.95

($0.475)

-0.30%

Oct

Lean Hogs

$55.65

$56.23

$60.30

$4.075

7.25%

Dec

Cotton

$81.99

$81.83

$79.13

($2.700)

-3.30%

Dec

Oats

$2.4725

$2.4175

$2.5300

$0.113

4.65%
Cotton futures were down a sharp 3.3% on the week. Both the US and China decided to go ahead with proposed tariffs on each other, with the implementation this Monday, the 24th. A few US textiles are on China's list of $60 billion in US goods. NASS indicated that 49% of the US cotton crop had bolls open on Sunday, with 13% harvested vs. the normal pace of 6%. Cotton ratings were shown at 39% gd/ex, up 1% from the week prior. The Brugler500 Index was up 8 points to 308 on lower very poor ratings. USDA, in their Export Sales report, showed 97,733 RB of 2018/19 upland cotton sales during the week of 9/13, with 32,912 RB for 19/20. There was 16,174 RB in shipments reported to China, though they were absent from buying (a total of 437 RB in sales). CFTC showed spec funds trimming 1,504 contracts from their net long position on Tuesday to 60,679 contracts in their weekly Commitment of Traders report.
Live cattle futures saw losses of just 0.64% on the week as traders positioned themselves for Friday afternoon's Cattle on Feed report. Feeder cattle futures were also down 0.3% in the nearby September contract. The CME feeder cattle index was up $3.58 from the previous week at $156.29. Cash cattle trade was late to develop, but sales were shown at $110.50-111 on Friday afternoon. Wholesale beef prices were mixed on the week. Choice boxes were 53 cents higher (0.3%) while Select dropped $1.76 (-0.9%). Weekly beef production was up 1.1% from the previous week and 2.4% larger than the same week a year ago. US beef production YTD is up 3%. Average carcass weight was estimated to be 3# below year ago. The weekly CFTC Commitment of Traders report showed the spec traders adding 16,174 contracts to their net long position at 74,342 contracts in the week ending 9/18. Friday's Cattle on Feed report showed September 1 on feed numbers at 11.125 million head, up 5.91%. August placements were up 7.37% yr/yr at 2.07 million head, with marketings in that month up just 0.2% from last year at 1.983 million head.
Lean hog futures pulled out strong 7.25% gains since last Friday. The CME Lean Hog index was up $7.36 to $57.44 as of September 19. The basis has firmed. The pork carcass cutout value was up $4.65 or 6.24% this week. The pork belly primal was up 11.28%, with the ham the other sharp riser, up 10.24%. According to the North Carolina Department of Ag, so far 5,500 head of hogs were lost due to Hurricane Florence. The bigger issues were with slaughter, as the Tarheel plant in NC was offline most of the week. Pork production this week was up 1.3% from last week, but down 7.5% from the same week in 2017 on lower NC slaughter. Production YTD has been 2.8% larger than in 2017.  The Commitment of Traders report on Friday showed the spec funds continuing to add to their net long position. That position rose 6,249 contracts in the week ending September 18, taking it to 21,825 contracts.
Market Watch
The final week of September will start with traders reacting to Friday's Cattle on Feed report. Monday morning will start the somewhat busy report week off with the weekly Export Inspections report per normal. That afternoon will show the release of the Crop Progress and monthly Cold Storage report, showing chilled and frozen stocks at the end of August. The Fed meets on Tuesday and Wednesday, with most anticipating a 0.25% increase to interest rates. Wednesday morning will feature the weekly EIA ethanol production report. The weekly Export Sales report will be out on Thursday morning, with NASS releasing the quarterly Hogs & Pigs report that afternoon. September Feeder Cattle Futures also expire on Thursday. Friday will round out the week with the release of both the quarterly Grain Stocks report and annual Small Grains Summary.
Visit our Brugler web site at http://www.bruglermarketing.com or call 402-289-2330 for more information on our consulting and advisory services for farm family enterprises and agribusinesses. Sound analysis and advice makes a difference!
There is a risk of loss in futures and options trading. Similar risks exist for cash commodity producers. Past performance is not necessarily indicative of future results.
Copyright 2018 Brugler Marketing & Management, LLC.