Published on:
21:19PM Aug 12, 2016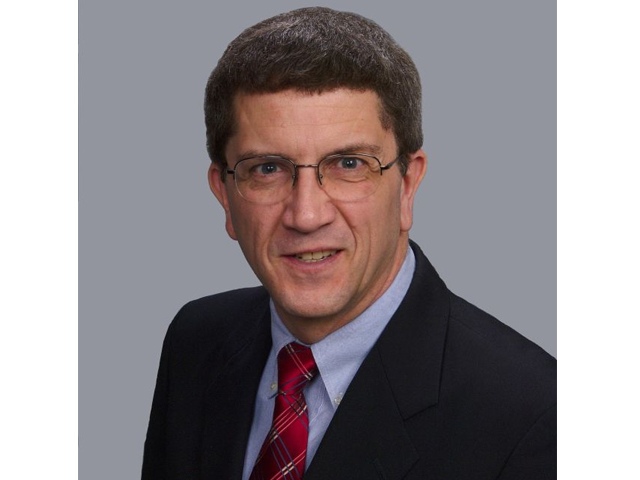 Market Watch with Alan Brugler
August 12, 2016
Bam, Boom, Then What?
Like a boxer from one of the 'minor' Olympics countries, USDA threw a couple haymakers at Mr. Market on Friday. Whether they were hoping for a knockout or just trying to earn style points is a moot point. The main issue is whether the intended recipient blocks the punch, ducks, or counters. The most aggressive punch was the estimated 175.1 bushel US corn yield and the 15.153 billion bushel crop that goes with it. That one had definite knockout potential, but Mr. Market ducked and then counter punched. Nearby September corn closed 10 1/4 cents off the low, and higher on the day. December was up 1 1/4, thereby providing yet another demonstration that the words "if you trade the news you lose" are worth listening to.  As Mr. Market gets ready for the next round on Monday, his corner is whispering that 'the bear market is over when bad news fails to make it move lower'. We'll see on Monday if our favorite for the gold medal has enough in his right hook to knock out the bear.
Corn futures lost 2 cents net for the week, with traders feeling well positioned ahead of the USDA reports and showing little price movement. Demand continues to be solid. Weekly corn consumption for ethanol (before DDG net back) was above 105 million bushels, with some sorghum also being used. Average daily ethanol production was the second highest ever. Ehtanol stocks were down 100,000 barrels. Old crop corn export sales jumped 80% last week to 594,900 MT, with new crop at 1.016 MMT. The strong sales pace caused WASDE to increase projected 2016/17 corn exports another 125 million bushels. Our Brugler500 Index of the crop condition ratings dropped 4 points for the week. While the standard error of the forecast is pretty high this early, the Brugler500 rating is indicating a national average yield in the 174 bpa range. USDA of course went higher with the 175.1 bpa estimate. The USDA world ending stocks projection for 2017 also rose to 220.81 MMT from only 208.4 MMT in July.
 

Commodity

 

 

 

Weekly

Weekly

Mon

07/29/16

08/05/16

08/12/16

Change

% Chg

Sep

Corn

$3.345

$3.243

$3.223

($0.020)

-0.62%

Sep

CBOT Wheat

$4.078

$4.160

$4.225

$0.065

1.54%

Sep

KCBT Wheat

$4.098

$4.118

$4.163

$0.045

1.08%

Sep

MGEX Wheat

$4.883

$4.950

$5.138

$0.188

3.65%

Sep

Soybeans

$10.200

$9.880

$9.990

$0.110

1.10%

Sep

Soy Meal

$349.90

$334.40

$332.50

($1.90)

-0.57%

Sep

Soybean Oil

$30.48

$30.62

$32.03

$1.410

4.40%

Aug

Live Cattle

$113.075

$117.675

$116.325

($1.350)

-1.16%

Aug

Feeder Cattle

$140.05

$149.65

$149.08

($0.57)

-0.39%

Oct

Lean Hogs

$59.050

$58.300

$60.000

$1.700

2.83%

Dec

Cotton

74.04

76.74

70.65

(6.090)

-8.62%

Sep

Oats

$2.005

$1.788

$1.670

($0.118)

-7.04%
Soybean futures were up 1.1% for the week, aided by a 4.4% rise in soybean oil tied to tighter Malaysian palm oil stocks. Sep 16 soy meal was $1.40 lower on Friday, and down a modest $1.90 for the week. USDA raised their old crop soybean export forecast by 85 million bushels on Friday, tightening the projected ending stocks to 255 million bushels. The average cash price midpoint dropped by a dime, however, to $8.95.  New crop US production is seen record high at 4.06 billion bushels on record projected yield of 48.9 bpa. Due to the reduced carryover and large expected new crop consumption, USDA limited the increase in projected new crop ending stocks to 330 million bushels despite the record crop forecast. They dropped projected average cash price by 40 cents per bushel in order to get the consumption, however, with the new mid-point at $9.10.  Spec funds added 6,656 contracts to their net long in soybeans in the week ending August 9. That took them to 112,895 contracts net long for combined futures and options.
Wheat prices ended the week higher in all three major classes, thanks to a rally on Friday after the crop report.  September HRW futures were up 1.1% for the week. SRW futures were up 1.5% and MPLS spring wheat gained 3.7%.  September MPLS futures were up 10 cents on Friday despite a 21 million bushel hike in the USDA forecast for spring wheat production. All wheat production was bumped 60 million bushels higher, with an all time record high average yield of 52.6 bpa.  USDA sees significant price pressure, with the average cash price for the year at a $3.70 midpoint and down 10 cents from last month. Part of this is due to weak basis.  Some producers are reporting cash bids triple digits below futures.  Bulls noted on Friday that USDA trimmed final US ending stocks to 1.1 billion bushels, and cut projected world 2016/17 ending stocks for the second month in a row, to 252.8 MMT. That is still a LOT of leftover wheat, but the numbers are trending in the right direction despite yet another upward revision to Russian production and expected exports (30 MMT).
December cotton dropped 8.6% for the week, with a limit down session on Tuesday tipping momentum to the downside. Cotton bulls had hoped for a smaller US crop estimate on Friday. They got the lower yield correctly (800# vs. 815 in July), but missed an expected reduction in abandonment. USDA hiked harvested acres by 230,000 vs. July.  The net result was a slight increase in production and it went straight to ending stocks. Those are now seen at 4.7 million bales vs. 3.9 million last year. World stocks continue to tighten after setting an all time record of 112.41 million bales in 2014/15. That was 102% of the current estimate for use that year.  We used one year's supply and had another one sitting there in the warehouse! USDA is now projecting 2016/17 ending stocks of 89.61 million bales against use of 111.26 million, bringing the stocks/use ratio down to 80%.  China is still seen holding 56.5% of those surplus bales.   
Cattle futures were down 1.16% for the week after rising nearly 4% the previous week. Feeder futures were down 0.39% for  the week.  USDA reported strong weekly beef export sales of 23,300 MT, the largest since March. Wholesale beef prices were higher this week, with the weighted average for choice boxes up 1.1% and select product up 1.8%. Cash cattle traded at $118 in the south and $187-188 in the north on Friday. Those are basically UNCH vs. the previous week.  Estimated weekly FI slaughter was 581,000 head, down 4,000 head from last week, but 37,000 head larger than the same week in 2015.  In the WASDE report, USDA cut their estimated average steer price for the year from $127 to $125.50.  The annual beef production forecast was bumped up 17 million pounds, which is almost a rounding error on 25 billion pounds of production for the year. The Friday CFTC report shows the spec funds net long feeder cattle for the first time in 17 weeks. The funds also added 2,700 longs to their cattle position in the reporting week ending August 9.
Lean hog futures finally posted an up week, gaining $1.70 or 2.83% in the October contact.  All but 13 cents of that came on Friday. The weighted average carcass cutout price was down $2.19 from last Friday. That was a 2.85% drop in the product value week/week. The CME Lean Hog Index was $68.20 on Friday, a premium of $1.05 to the expiring August contract. USDA pork export sales during the week ending August 4 totaled 17,400 MT, an improvement of 20% from the previous week, but as usual representing only a small portion of total pork export sales. China is still shipping previous purchases, but has been out of the market for several weeks waiting to see how low it will go. Weekly FI slaughter, including Saturday projections, was estimated at 2.236 million head, up 43,000 head from last week, and 21,000 head bigger than the same period a year ago.
Market Watch
With the USDA monthly crop reports out of the way, and August futures expired, the grain trade goes back to looking at Export Inspections and Crop Progress on Monday,with USDA weekly Export Sales scheduled for Thursday morning. The monthly NOPA crush report is also expected on Monday. Cattle traders will be looking ahead to the monthly Cattle on Feed report to be released on the 20th.
Visit our Brugler web site at http://www.bruglermarketing.com or call 402-289-2330 for more information on our consulting and advisory services for farm family enterprises and agribusinesses.Clients can also get one touch access to our cash market and hedging recommendations via our mobile web site.  You will be taken to the mobile home page automatically if you visit our web site with the mobile device. Three times daily fundamental news from Brugler is available on the free side of the mobile site.
There is a risk of loss in futures and options trading. Past performance is not necessarily indicative of future results.  Copyright 2016 Brugler Marketing & Management, LLC