Published on:
00:25AM Feb 18, 2017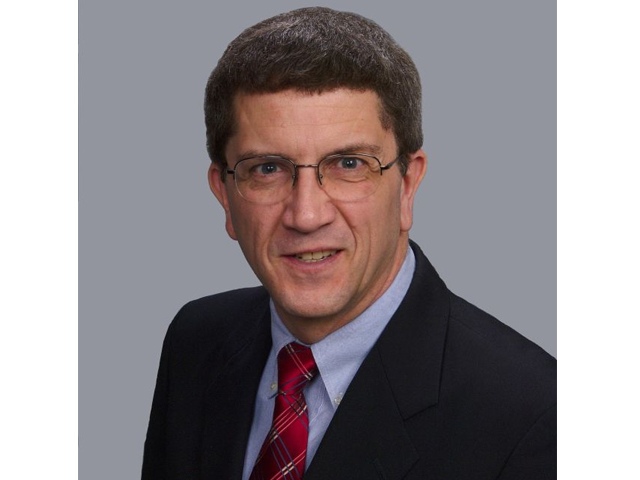 Market Watch with Alan Brugler
February 10, 2017
Bleak MidWinter -Not!
There is a hymn usually played around Christmas titled In The Bleak Midwinter. One of the phrases in the first stanza goes ……earth stood hard as iron, water like a stone;  snow had fallen, snow on snow, snow on snow,….". Usually, mid-February has Midwest residents sharing that sentiment and hoping the occasional day in the 50's is the first sign of spring. That is NOT  a description of 2017, at least not in our neck of the woods. We're looking at a string of 60-70 degree daytime highs, with clear skies and cattle almost frolicking. Calving season always has challenges, but there have been a lot worse Februarys for the cow/calf guys. Futures markets were showing occasional signs of a spring thaw, with some black numbers during week that didn't make it to the weekend table. Winter wheat producers are nervous about an early break of dormancy, but optimistically saying that they're OK as long as there isn't normal or a late freeze.
Corn futures were down 6 1/4 cents this week, or 1.67% They posted a 7 1/2 month high on Wednesday at $3.79. Ethanol production was slightly lower this week, but plants were still grinding about 109 million bushels on the week.  Ethanol stocks continue to grow, however, and some relief via the export market is needed. On the week 524,712 MT of corn was reported for export sales through the USDA daily reporting system. Of that 363,112 MT was sold to Japan for 17/18, with the rest to Japan and unknown destination for 16/17 delivery. USDA reported export sales of only 783,464 MT of old crop corn for the week ending 2/9. That was down 19.37% wk/wk, with 285,165 MT for new crop sales. Export shipments, on the other hand, were up 11% on the week at 1,251,696 MT. The Friday CFTC report indicated that spec funds added 56,527 contracts to their corn net long position. That brought their total net long position to 85,360 contracts  as of Feb 14. Rail freight disruptions caused some hiccups in PNW ship loading and had some overseas customers scrambling for fill in grain.
 

Commodity

 

 

 

Weekly

Weekly

Mon

02/03/17

02/10/17

02/17/17

Change

% Chg

Mar

Corn

3.6525

3.745

3.6825

($0.063)

-1.67%

Mar

CBOT Wheat

4.3025

4.49

4.41

($0.080)

-1.78%

Mar

KCBT Wheat

4.405

4.605

4.5625

($0.043)

-0.92%

Mar

MGEX Wheat

5.5825

5.725

5.4625

($0.262)

-4.59%

Mar

Soybeans

10.27

10.59

10.325

($0.265)

-2.50%

Mar

Soy Meal

331.6

342.1

339.6

($2.500)

-0.73%

Mar

Soybean Oil

33.86

34.61

32.89

($1.720)

-4.97%

Feb

Live Cattle

116.9

116.4

117.925

$1.525

1.31%

Mar

Feeder Cattle

123.58

122.08

124.08

$2.000

1.64%

Apr

Lean Hogs

70.25

71.075

70.775

($0.300)

-0.42%

Mar

Cotton

76.41

75.82

73.48

($2.340)

-3.09%

Mar

Oats

2.5875

2.545

2.5675

$0.023

0.88%
Wheat futures were down on the week in all three markets. KC and CHI had minor losses at 0.92% and 1.78%, and Minneapolis unwound the inter-market spreads even more as it dropped 4.59% since last Friday. Warm weather is expected to bring some winter wheat in the Southern Plains out of dormancy. This causes some concern for potential winterkill, as it is still only February. In the export sales report Thursday morning, old crop sales exceeded expectations for the second week in a row, at 569,141 MT. Export shipments were down 35.8% on the week, but still 14.7% higher than last year. Commitments meet 87% of the newly revised export forecast of 1.025 billion bushels. The 5 year average pace for this date would be 88%. The Commitment of Traders report showed spec funds in CHI wheat futures and options (managed money) cutting their net short position in half to 40,047 contracts. In KC wheat, on the other hand, the specs added 9,817 contracts to their net long position. This was as of Tuesday, and some liquidation likely occurred by Friday night.
Soybeans lost 2.5% this week to take away most gains from the week before. A 5% drop in soy oil put a lot of pressure on product value for the beans. The USDA weekly Export Sales report saw old crop soybean sales of 889,959 MT that was up 93.2% from the previous week. New crop bookings totaled 207,390 MT. Brazilian production estimates continue to creep toward 106-107 MMT in the private sector. 
Cotton futures were down 3.09% for the week. Weekly export sales of old crop upland cotton were 222,219 MT. There were 123,293 MT of new crop sales, nearly 2.5 times the week before. The Cotton Council released their projections numbers from a survey of cotton acreage for the upcoming year, at 10,887,075 acres. That would be a 7.3% increase from year to year. The managed money spec funds added another 2,997 contacts last week to their now record long position of 103,337 contracts (as of Feb 14 COB).
Live cattle futures were up $1.525, or 1.31% this week, breaking out from a two week loss. Feeder cattle futures gained 1.64% since last Friday, posting a 50 cent gain over prior two weeks. Wholesale beef prices were higher this week. Wholesale beef prices gained 1.5% and 1.9% from last Friday in the choice and select boxes, respectively. The Friday afternoon report had the weighted average prices at $190.49 and $189.24 respectively. Cash cattle sales were mostly $119-120  later in the week. Weekly beef production was down 1.2% from the previous week but up 8.8% vs. the same week in 2016. Slaughter was up 9% year/year. Beef production year to date is up 2.5% from last year. The Commitment of Traders report showed the big spec funds paring back 6,288 contracts from their huge net long in cattle. They were still net long 97,300 contracts as of Feb 14.   
Lean hog futures were up another 6% on top of a 5.1% gain the previous week. The latest reading on the CME Lean Hog index was $72.80, up $3.17 from the previous Friday. The Board rally flipped the basis from positive to negative, going home at -$1.75G.  February futures expire on Tuesday. Weekly estimated FI slaughter is estimated at 2.363 million head, almost identical to last week. Pork production YTD is 1.3% smaller than last year. Weekly production was 3.3% larger than the same week in 2016. The USDA's average pork carcass value was a net 63 cents higher week/week.  The Friday afternoon report had it at $85.09, up 36 cents from the previous day. Cash hog base prices reported on Friday averaged $70.72 nationally; slipping 33 cents from Thursday's average.
Market Watch
Monday is a market and government holiday, President's Day in the US. That delays weekly USDA reports a day, with Export Inspections on Tuesday and weekly Export Sales on Friday. The EIA weekly ethanol report is also expected to be delayed until Thursday.  USDA will release the monthly and  annual Cold Storage reports on Thursday afternoon. The month Cattle on Feed will be released on Friday. Friday also marks the expiration of the March grain options.
Visit our Brugler web site at http://www.bruglermarketing.com or call 402-289-2330 for more information on our consulting and advisory services for farm family enterprises and agribusinesses.Clients can also get one touch access to our cash market and hedging recommendations via our mobile web site.  You will be taken to the mobile home page automatically if you visit our web site with the mobile device. Three times daily fundamental news from Brugler is available on the free side of the mobile site.
There is a risk of loss in futures and options trading. Past performance is not necessarily indicative of future results.  
Copyright 2017 Brugler Marketing & Management, LLC