Published on:
21:09PM Aug 11, 2017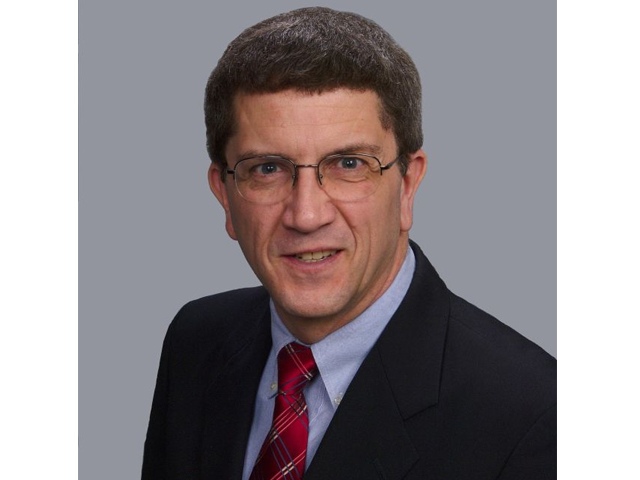 Market Watch with Alan Brugler and Austin Schroeder
August 11, 2017
Bushwhacked
My Dad was fond of reading Westerns, in fact that was about the only kind of fiction he would read. In a number of novels of that type, some unfortunate who was not the principal character (like the red shirts in Star Trek TV shows and movies) would be traveling the untamed West and be bushwhacked. While the original definition of the term was hacking your way through uncharted wilderness, it came to mean being ambushed by guerillas or bad guys hiding out in said wilderness.  This was a week that left a lot of market participants feeling bushwhacked. It was a veritable crime wave. Volatility sellers in the VIX were waxed by the stock market correction. Grain bulls were wandering down the trail searching for greenery in the drought parched landscape, and got picked off en masse. The murder weapon has been identified as a WASDE report, dated August 10, 2017. Cattle traders also were stampeded into some sizeable losses.
Corn futures were down just 1.57% this week after taking a hit in Thursday's supply and demand report. The USDA Crop Progress report showed corn condition ratings deteriorating another 1% to 61% good/excellent. The Brugler500 index was down 1 point to 356, which is 29 points lower than last year. That had little effect on the market, as most of the focus was on the August WASDE report. In that report, the USDA indicated US corn yield at 169.5 bpa, which was down 1.2 bpa from July, but nowhere near the 166.2 bpa that most of the trade had been expecting. NASS indicated record yields for 7 states, only two of which have conditions tracked in the 18-state weekly table. The figure did create a lower production number, which caused US new crop ending stocks to shrink 52 mbu to 2.273 bbu, but was still 270 mbu higher than the average trade guess. Also on Thursday, the FSA put August 1 Prevent Plant for corn at 950,344 acres, which was a 5 year low for that date and 8.55% lower than last August. The CFTC Commitment of traders report on Friday showed spec funds backing off their net long position by 17,571 contracts, as of Tuesday. They now have a net position of 67,073 contracts in corn futures and options.  
Wheat futures were down hard again this week, with spring wheat taking the brunt of the hit. Chicago SRW lost 3.41%, with KC HRW down 3.97% and MPLS HRS 5.9% lower. The USDA reported an increase in the spring wheat conditions for a change during the week of August 6, as they were up 1% to 32% g/e. It was also reported that 94% of the Winter wheat crop was harvested, with 24% of spring wheat harvest complete. Thursday's USDA S&D report indicated all US wheat production down 21 mbu to 1.739 bbu, with most of the reduction from spring wheat. There is considerable skepticism about their harvested acreage number. Most of the negative reaction came from the World S&D table, however, as combined Russian and Ukrainian production was up 8 MMT. This caused new crop world ending stocks to rise 4.09 MMT.  Spec traders flipped their net position from long to short as of Tuesday in CBT futures and options. The net change was -26,291 contracts, as they now have a net short position of -14,101 contracts.  They also trimmed 5,252 contracts from their net long in KC HRW. 
Soybean futures lost 1.47% for the week despite a dead cat bounce on Friday. September meal was down 1.9% and Soy oil lost 0.18%. Trade surveys had suggested a crop of 4.2 billion bushels, down from 4.26 billion in July. USDA begged to differ, posting a 4.381 billion bushel number. Below trend crop conditions had the market expecting a drop from the previous 48 bpa national yield estimate, but instead USDA increased it 1.4 bpa to 49.4. USDA did hike projected US soybean exports for both the remainder of this marketing year and for 2017/18. The weekly COT report indicated managed money lowering their net long position by 26,882 contracts, as their net position reported for August 8 was 12,913 contracts in soybean futures and options.
 

Commodity

 

 

 

Weekly

Weekly

Mon

07/28/17

08/04/17

08/11/17

Change

% Chg

Sep

Corn

3.7425

3.665

3.6075

($0.058)

-1.57%

Sep

CBOT Wheat

4.81

4.5475

4.3925

($0.155)

-3.41%

Sep

KCBT Wheat

4.81

4.595

4.4125

($0.183)

-3.97%

Sep

MGEX Wheat

7.405

7.1625

6.74

($0.422)

-5.90%

Sep

Soybeans

10.06

9.5225

9.3825

($0.140)

-1.47%

Sep

Soy Meal

323.3

305.3

299.5

($5.800)

-1.90%

Sep

Soybean Oil

34.71

33.69

33.63

($0.060)

-0.18%

Aug

Live Cattle

112.9

115.45

109.725

($5.725)

-4.96%

Aug

Feeder Cattle

146.05

149.95

141.78

($8.175)

-5.45%

Aug

Lean Hogs

81.4

83.225

84.65

$1.425

1.71%

Oct

Cotton

70.22

70.99

69.24

($1.750)

-2.47%

Sep

Oats

2.9575

2.8375

2.64

($0.198)

-6.96%
Cotton futures were down 2.47% this week, reversing a 1.1% gain from the previous week. December cotton was limit down on Thursday after USDA shocked the technically overbought market with a 20.55 million bale production estimate. The notoriously volatile yield estimate was hiked to 892 pounds per acre from 816 in July. The world ending stocks estimate also worked higher despite ongoing Chinese efforts to shrink their stockpile. USDA found it prudent to raise the Chinese production estimate to 24.5 million stat bales. Cotton condition ratings improved 1% this week to 57% g/e. That is part of a Brugler500 index of 353, with the overall ratings up 3 points from last week. The CFTC Commitment of Traders report showed the managed money adding 12,393 contracts to their net long in cotton futures and options. They were net long 33,986 contracts on August 8.
Live cattle futures dropped nearly 5% this week. Feeder cattle futures were down 5.45% after being up 2.7% the previous week. The cash cattle market mainly traded $115-116 this week, down $2 from the previous week. Wholesale beef prices were lower this week. Choice boxed beef dropped another 2% for the week, with Select down 0.8%. The Ch/Se spread narrowed $2.82 to $3.48. Weekly beef production was up 1.2% from last week, and a whopping 8.5% larger than the same week in 2016. Year to date beef production is up 4.3% on 6.0% more slaughter. Average carcass weights are still running below year ago but rising seasonally. Data from the CFTC on Friday showed spec traders chipping another 7,758 contracts from their net long this week, to 94,768 contracts. This is the 8th week in a row their net long position was smaller, and the lowest in 2017.
Lean hog futures saw nearby August futures up $1.42 this week, as they tried to narrow the basis gap with the CME Index. August went home at $84.65, still at a discount to the Index ahead of Monday's expiration. The CME Lean Hog index dropped to $85.50, down $1.61 from the previous week. Weekly pork production was up 0.8% from last week, and 1.2% larger than the same week in 2016. Pork production YTD is 2.2% above than last year. Weekly slaughter @ 2.272 million head was 1% larger than the same week in 2016. The USDA pork carcass value was down $1.33 for the week, a 1.39% decline. CFTC showed the managed money spec longs adding back 1,660 contracts to their net long, which now has a net position of 75,486 contracts as of 8/8.
Market Watch
Next week will be fairly quiet along most fronts. As per norm, the USDA Export Inspections report will be out on Monday, along with weekly Crop Progress. Also on Monday, the Aug Soybean, Soy Meal, and Bean Oil contracts will expire, in addition to the Aug Lean Hog contract. Tuesday will bring us to the monthly NOPA crush report. The weekly EIA ethanol report will be on Wednesday. The USDA Export Sales report will be out on Thursday, with the CFTC Commitments of Traders report rounding out the week on Friday.
Visit our Brugler web site at http://www.bruglermarketing.com or call 402-289-2330 for more information on our consulting and advisory services for farm family enterprises and agribusinesses. Sound analysis and advice makes a difference!
There is a risk of loss in futures and options trading. Past performance is not necessarily indicative of future results. 
Copyright 2017 Brugler Marketing & Management, LLC