Published on:
21:13PM Jul 07, 2017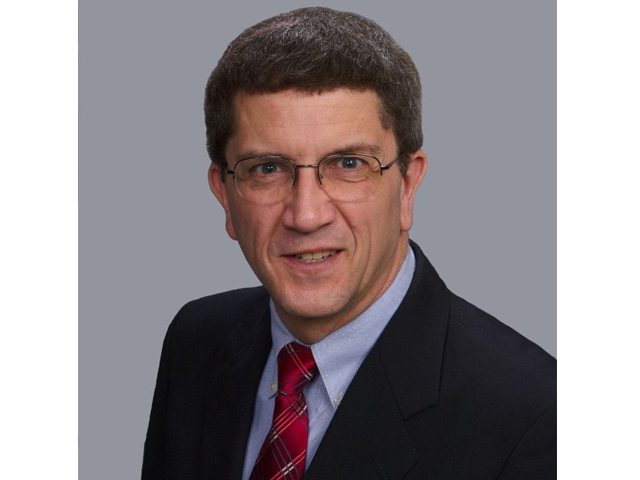 Market Watch with Alan Brugler
July 7, 2017
Buying the Fact
I've been teaching marketing and technical analysis to farmers and ranchers for more than 40 years. I often use a list of Trader's Axioms, those little mnemonics that help you keep perspective when the market is doing its thing. Two of my favorite axioms came into play this week. The first is "sell the rumor, buy the fact". The second is "The bull move is over when good news fails to make it move higher". The former played out in corn. Prices were lower for several days ahead of the June 30 USDA reports. After seeing the trader surveys, they were pricing in some bearish acreage and stocks numbers.  That is exactly what USDA showed us, but because futures were already oversold on the rumor (stochastics in the 20's), they were bought on the fact of no bearish surprises. The second axiom played out in the Minneapolis spring wheat market. Crop condition ratings were again worse on Wednesday than they were the week before. Prices went down instead of up, telling us that crop information was already in the previous price and that the new dynamic was cashing out of an overbought market.
Want to learn more about the Axioms?  Attend one of our Brugler Marketing Summer Seminars. Check out the Dayton and Omaha links on our home page at www.bruglermarketing.com.
Corn futures gained 3.2% for the week, and are up 7.4% in two weeks. The Crop Progress report went against trade expectations and showed conditions improving 1% good/excellent to 68% g/e. That is a Brugler500 rating of 371 points, up 2 points from last week. The crop was at 10% silking, vs. the average of 13% and 14% in 2016. Ethanol stocks are tightening seasonally. Total corn export commitments (to June 29) were 18% above last year at this point. That lead has been shrinking. They are 98% of the USDA projected export total lagging the 5 year average pace of 101%. Weekly export sales through June 29 totaled only 104,300 MT for old crop and 74,500 MT for 2017/18 delivery. The Commitment of Traders report had managed money exiting more net shorts than they added the previous week. Their net short in corn futures and options was -46,715 contracts on July 4.
The wheat bulls were pretty winded by the end of the week, and MPLS actually lost 1.3% from Friday to Friday. The other two markets showed gains as some of the spreads were unwound. The winter wheat crop is 53% harvested, down 1% from the average and 3% from last year. Winter wheat conditions dropped 1% good/ex to 48%, as the Brugler500 index is now at 335 (down 3 points from last week). Spring wheat is 59% headed, vs. the average of 54 and 71% last year. Spring wheat conditions dropped 3% this week, to 37% good/ex, as the Brugler500 is now at only 298, down 11 points from the previous week.  US weekly export sales for the week ending June 29 slowed to 375,300 MT. The weekly CFTC report showed spec funds finally exiting their net short in Chicago wheat, which had been over 150,000 contracts. They were net long 18,003 contracts on July 4.  For the first time in five weeks there were reportable non-commercials (i.e. spec funds) actively selling the MPLS spring wheat contract, with 596 short vs. 14,613 long positions.
Soybean futures were up 5.7% this week. July meal jumped 7.9%, and soy oil was down .046%. The USDA Crop Progress report showed US soybean ratings dropping to 64% good/es. with the Brugler500 rating dropping 3 points to 363. NASS says 18% of the crop was blooming as of July 2, down 2% from last year but 1% higher than the average. Export commitments for 2016/17 soybeans are 107% of the USDA full year export estimate, well above the average of 102% for this date and last year's 101%. Spec traders in soybean futures and options reported a record net short CFTC position on June 27 of 118,683 contracts.  That was down to -70,216 contracts by July 4.  The tender young bears were feeling the heat all week!
 

Commodity

 
 
 

Weekly

Weekly

Mon

06/23/17

06/30/17

07/07/17

Change

% Chg

Jul

Corn

3.5775

3.705

3.8225

$0.118

3.17%

Jul

CBOT Wheat

4.5975

5.11

5.1525

$0.042

0.83%

Jul

KCBT Wheat

4.6425

5.1125

5.265

$0.153

2.98%

Jul

MGEX Wheat

6.6125

7.6775

7.575

($0.103)

-1.34%

Jul

Soybeans

9.045

9.4225

9.96

$0.538

5.70%

Jul

Soy Meal

293.6

304.4

328.5

$24.100

7.92%

Jul

Soybean Oil

31.61

32.93

32.78

($0.150)

-0.46%

Aug

Live Cattle

115.275

116.3

114.775

($1.525)

-1.31%

Aug

Feeder Cattle

144.95

147.93

145.03

($2.900)

-1.96%

Jul

Lean Hogs

85.3

90.625

91.725

$1.100

1.21%

Oct

Cotton

68.97

70.36

69.75

($0.610)

-0.87%

Jul

Oats

2.545

2.9

2.825

($0.075)

-2.59%
Cotton futures were down .9% for the week as July expired quietly on Friday. US crop condition ratings declined for the third week in a row, this time down to 351 on the Brugler500 index. Ratings for g/e are now at 54%, down 3% from last week. Export sales were solid for the week of June 29, with total commitments 64% larger than last year. USDA has of course increased projected shipments, so commitments reflect 108% of the full year forecast vs. the 5 year average of 106% for this date. The cotton marketing year ends July 31. Anything not shipped by then will be rolled over as a 2017/18 commitment. The Commitment of Traders report indicated that the spec funds trimmed their net long position for the 7th week in a row to 26,410 contracts in cotton futures and options.
Live cattle futures were down 1.3% for the week, with nearby Feeder cattle futures down 2%. Wholesale beef prices were lower again this week. Choice boxed beef dropped $5.89 for the week (-2.6%), with Select down $5.91/cwt from the previous Friday. Cash cattle trade was $117 to $119, better than it seemed early in the week but close to UNCH for the week. Weekly beef production was down 14.2 % from last week due to the holiday, but up 3.6% from the same week in 2016. Year to date production is up 4.0% on 5.8% more slaughter. Friday's Commitments of Traders report showed managed money at their lowest reported net long position since March 21 at 118,773 contracts in live cattle futures and options. That was down 6,412 contracts from the previous week.
Lean hog futures saw July continue to rally in step with the CME Index, picking up 1.2% as it tried to shrink the basis gap ahead of contract expiration. The CME Lean Hog index rose to $92.40, up 74 cents from the previous week. Weekly pork production was down 15.8% from last week, but 0.7% larger than the same week in 2016. Pork production YTD is 2.2% larger than last year. Weekly slaughter @ 1.849 million head was 1.3% larger than the same July 4 holiday week in 2016. The USDA pork carcass value was up $2.04 or 1.98% this week, going home at $104.96 per hundredweight. Bellies were the driver again, up 4.4% for the week.  CFTC showed the spec fund longs adding 10,306 contracts to their net long position, taking it to 77,611 contracts in lean hogs futures and options as of July 4.
Market Watch
We get back to a typical mid-July schedule this week. The USDA Export Inspections report will be out on Monday, along with weekly Crop Progress. The weekly EIA ethanol report will be on Wednesday. The USDA Export Sales report will be out on Thursday. The main monthly USDA reports will be the Crop Production and WASDE S&D reports on Wednesday morning at 11 AM CDT. Friday will mark the expiration of the July grain futures contracts.
Visit our Brugler web site at http://www.bruglermarketing.com or call 402-289-2330 for more information on our consulting and advisory services for farm family enterprises and agribusinesses. Sound analysis and advice makes a difference!
There is a risk of loss in futures and options trading. Past performance is not necessarily indicative of future results. 
Copyright 2017 Brugler Marketing & Management, LLC