Published on:
22:07PM Dec 01, 2017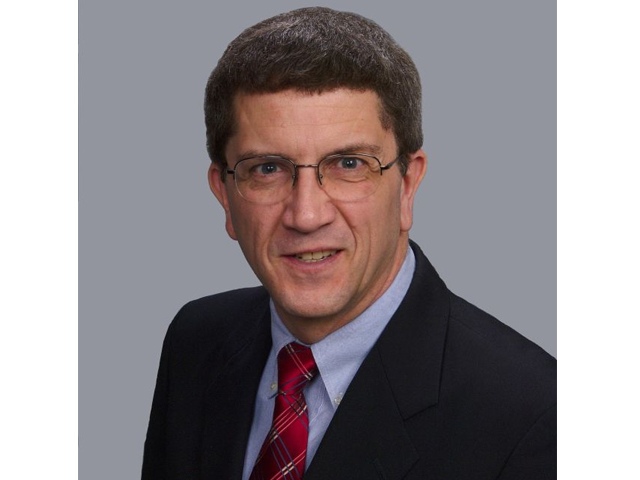 Market Watch with Alan Brugler
December 1, 2017
Carrot or Stick Time
Ag tradition has it that you can motivate certain animals (or people) two ways. You can use the carrot or the stick. Move them forward with a promise of a tasty treat (by the way, usually kept just out of reach on a string) or the threat of discomfort/pain via a stick, a buggy whip or $2.50 corn prices. The markets are well versed in using these techniques when producers are reluctant to sell the cash commodities. Small rallies are the carrot, while grinding declines or limit down days are the stick. The corn and wheat markets have been using the stick method, setting new life of contract lows this week after weeks of decline. At month end, we got a couple days of carrot action courtesy of spec fund profit taking. Cattle were going the other way, at least on Friday, with the cash market up for the week but futures suggesting a darker time ahead.
Corn futures posted life of contract lows early in the week, but were 2 ½ cents higher for the full week. The USDA indicated that weekly exports were down 6.4% from a week ago at 651,220 MT, but were 12.75% larger that the same holiday week last year. Mexico was the main destination with 268,800 MT shipped, as 114,700 MT went to Japan. Total export commitments are now 24.89% lower than last year, losing ground since last week. Ethanol stocks continued to build in the Midwest region with daily average production just slightly below record levels. The CFTC report on Friday night showed the spec funds reducing their net short position by 13,703 contracts in the week ending November 28. They were still net short 196,763 contracts at that time.
Wheat futures were going different directions. KC HRW gained 6 cents (1.45%) for the week, while nearby MPLS December was down 2.1% and Chicago Dec slipped 0.3%. US wheat export shipments rose 78.04% to 337,526 MT last week, which was 41.57% larger than last year. All wheat export commitments dropped to 9% lower than this time a year ago, due to a very small weekly sales numbers. The Friday Commitment of Traders report showed the big spec funds adding to their short Chicago SRW positions, tacking on another 14,1089 contracts in the week ending November 28. They were net short 122,774 contracts at that time.
-----
Would you like to see Brugler analysis and advice every day? This is your last chance to take advantage of our Harvest 2Fer promotion offering 3 months of free consulting and research with a 3 month initial commitment. For details, samples of our work and sign up links, click this link  http://bit.ly/Harvest2Fer. The offer ends this weekend, because harvest is over!
-----
Soybean futures eked out a 1 cent per bushel gain for the week, thanks to an 8 ½ cent advance on Friday as new money came in from the sidelines to begin the month. Nearby meal futures were up 1.4% for the week. Soy oil lost 1% as EPA raised the mandated 2018 blending requirement less than some industry bulls had hoped. Weekly Export Sales report showed sales of 942,858 MT for 17/18 during the week of 11/23. That was 8.5% larger than the previous week but 50.3% lower than this time last year. China was the largest buyer at 717,700 MT. Soy meal sales totaled 178,536 MT, with soy oil coming in at 12,946 MT. On Friday afternoon, the USDA Fats & Oils report showed 175.913 million bushels were crushed during October. That was larger than the average trade guess and slightly above October 2016. The large reportable managed money crowd added 11,518 contracts to their CFTC net long soybean position between Nov 21 and Nov 28, boosting it to 31,662 contracts of futures and options.
 

Commodity

 

 

 

Weekly

Weekly

Mon

11/17/17

11/24/17

12/01/17

Change

% Chg

Dec

Corn

3.43

3.4225

3.4475

$0.025

0.73%

Dec

CBOT Wheat

4.2725

4.1575

4.145

($0.013)

-0.30%

Dec

KCBT Wheat

4.22

4.145

4.205

$0.060

1.45%

Dec

MGEX Wheat

6.35

6.235

6.105

($0.130)

-2.09%

Jan

Soybeans

9.905

9.9325

9.9425

$0.010

0.10%

Dec

Soy Meal

318.2

323.8

328.2

$4.400

1.36%

Dec

Soybean Oil

34.44

33.94

33.6

($0.340)

-1.00%

Dec

Live Cattle

118.85

118.575

117.225

($1.350)

-1.14%

Jan

Feeder Cattle

151.73

153.30

150.33

($2.975)

-1.94%

Dec

Lean Hogs

60.65

63.25

65.275

$2.025

3.20%

Dec

Cotton

69.78

72.23

75.43

$3.200

4.43%

Dec

Oats

2.57

2.4925

2.4725

($0.020)

-0.80%
Cotton futures surged 4.4% in thin and soon to expire December futures this week. Mills got caught with a little too many unpriced On Call positions. March was up a more pedestrian 1.7% for the week. The USDA export sales report showed 276,491 RB in 2017/18 upland cotton sales for the week ending 11/23. That was 22.56% lower than the previous week but still 36.7% larger than last year. Pakistan bought 71,80 RB, with China purchasing 42,400 RB. Sales of 18/19 came in at 52,801 RB. This week's AWP (average world price) was updated to 64.22, up 1.63 cents/lb, The Commitment of Traders report showed the spec funds adding a big 18,677 contracts to their net long last week, taking it to 70,728 contracts as of November 28. It was only 42,208 contracts two weeks ago.
Live cattle futures fell $1.35 or 1.1% this week after losing 1.4% the previous week. All of that selling was on Friday. Feeder cattle futures were down 1.9%, adding to a 3.5% decline from the previous week. They were hit by both the declining live cattle and the late week gains in feed ingredients. Cash cattle trade for the week ran $118-121, with most of the business on the upper end and up $1 or more from last week. Wholesale beef prices continued to slide this week, losing another 2.4% in the choice boxes and 2.3% in Select. Weekly beef production was up 13.4% from the holiday depressed prior week, but also 3.6% larger than the same week in 2016. Year to date beef production is up 3.8% on 5.5% more slaughter. Obviously, carcass weights have been lighter for most of the year.  The spec funds reduced their cattle net long by 3,452 contracts in the week ending November 28, leaving it at 120,083 contracts by COB on Tuesday.
Lean hog futures rose 3.2% for the week on short covering. The futures got a little ahead of the cash, with which they must converge on the 14th. The CME Lean Hog index lost another $2.98/cwtover the past week to $62.99. Weekly pork production was up 17.8% from the previous week and down 0.2% vs. the same week in 2016. Pork production YTD is only 2.2% above last year. Weekly slaughter was estimated at 2.535 million head, 0.3% below year ago. The pork carcass cutout value was up $1.03 this week (1.25%). Current year pork export sales of 15,362 MT were reported for the week of 11/23. Sales for 2017 were down 5.9% from last week but 72.7% larger than this week last year. The lead buyer for 5,600 MT was Mexico, with Japan purchasing 4,200 MT.
Market Watch
Traders will begin the week reacting to any surprise positions inherited by December cattle options expiration on Friday. The high volatility left the market in a different place than some were expecting following the $121 cash trade on Thursday. The weekly report schedule is pretty typical. The USDA will release the Export Inspections report on Monday morning. The weekly EIA ethanol report will be Wednesday morning. December cotton futures also expire on the 6th. The weekly USDA Export Sales report will be out on Thursday.
Visit our Brugler web site at http://www.bruglermarketing.com or call 402-289-2330 for more information on our consulting and advisory services for farm family enterprises and agribusinesses. Sound analysis and advice makes a difference!
There is a risk of loss in futures and options trading. Similar risks exist for cash commodity producers. Past performance is not necessarily indicative of future results.
Copyright 2017 Brugler Marketing & Management, LLC.