Published on:
21:22PM Jul 28, 2017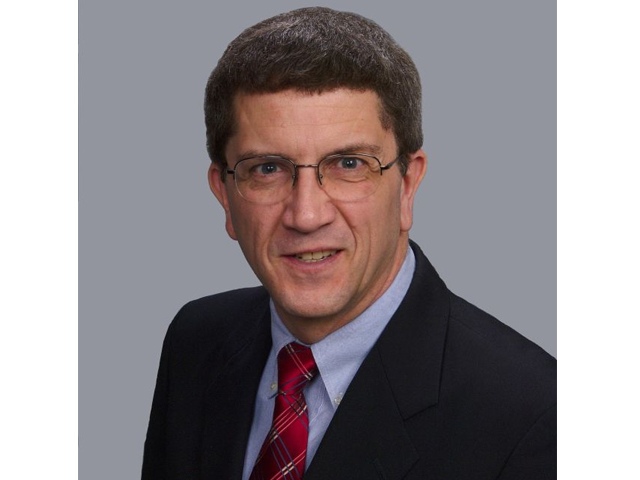 Market Watch with Alan Brugler
July 28, 2017
Concentrated Risk and Reward
An 800 mile run across the Corn Belt and back this week triggered a few thoughts. First, with abut 180 million acres of corn and soybeans in the US this year, there isn't room for a lot else. There were very few former wheat fields and less pasture and hay ground than there used to be. As one wag said, "We grow all the major crops here. We have both corn AND soybeans".  For spec traders, conventional wisdom suggests risking only 5-10% of your capital on one trade. For retirees, you are supposed to have both stocks and bonds in a portfolio, because to a degree they go in different directions. Sometimes commodities are included in that diversification because they are weakly correlated with equities. While corn and soybeans generally mature a month or more apart, that isn't a whole lot of diversification.  Particularly when soybean meal and DDGs (and corn oil/soybean oil) link the two in the product markets. Concentrated bets are high risk and high reward. If your 10-1 nag wins at the track, there can be a big payday.  Putting a big stack down when you need the next card to be an ace can be a quick way to go bust in a poker game.  So what is the crop bet? That prices will be high enough to at least break even and continue to play the game next year. Brazilian farmers are seeing what can happen with those wall to wall crop bets, with record low cash corn prices reported this week. Be aware of the size of your exposure, and have a plan to mitigate it!
Corn futures were down 5 1/2 cents for the week, as late week gains weren't able to offset losses from earlier in the week. This week's Crop Progress report showed condition ratings down 2% to 62% good/excellent. That registered as a Brugler500 rating of 359, down 4 points from last week and 30 from last year. USDA reported old crop export sales of just 91,968 MT for the week ending July 20, with New crop sales at a marketing year high 486,643 MT. Dr. Michael Cordonnier lowered his projected 2017 US corn yield 1.5 bpa to 163.5 bpa. In addition, the International Grains Council dropped their 2017/18 world corn production number 5 MMT to 1.02 BMT. The Friday afternoon Commitment of Traders report revealed the managed money adding a cautious 2,145 contracts to their net longs this week, to 106,815 contracts.
Wheat futures were unable to overcome deficits from Monday and Tuesday as all three exchanges were down on the week. MPLS was 3.3% lower, with KC and CBT down 3.02% and 3.66% respectively. Crop condition ratings continued to deteriorate in the MPLS spring wheat to a Brugler500 index of 277. The 2017 Spring wheat tour was this week, with participants finding an average yield of 38.1 bpa for spring wheat. The USDA announced 498,042 MT for 17/18 all wheat export sales during the week of July 20, within expectations. Egypt's GASC tender for wheat this week was for Sept 1-10 delivery, and saw 420,000 MT purchased from Russian, Romanian, and Ukrainian origins. This week's Commitment of Traders report showed the reportable spec traders subtracting from their net long in CBT wheat by another 8,076 contracts for the week ending 7/25. They also reduced 10,263 contracts from their net long in KC HRW.
Soybean futures finished the week down just 0.82%.  August meal was 2.64% lower and soy oil was up 2.4%. Soybean conditions during the week of July 23 dropped 4% g/e to 57%, The Brugler500 index is now at 349, with all but 2 states showing some sort of deterioration last week. Consultant Michael Cordonnier cut his expected soybean yield 1 bpa to 46.5 bpa. US Export sales picked up this week, as old crop was reported at 303,368 MT, with new crop sales at 531,844 MT. Total export commitments are 106% of the USDA projection, and with just over a month left in the marketing year the USDA has room to increase that projection of 2.15 bbu. Spec funds added another 12,534 contracts to their net long in soybeans futures and options trading, bringing the total to 50,885 as of Tuesday evening.
 

Commodity

 

 

 

Weekly

Weekly

Mon

07/14/17

07/21/17

07/28/17

Change

% Chg

Sep

Corn

3.7625

3.7975

3.7425

($0.055)

-1.45%

Sep

CBOT Wheat

5.1075

4.9925

4.81

($0.183)

-3.66%

Sep

KCBT Wheat

5.135

4.96

4.81

($0.150)

-3.02%

Sep

MGEX Wheat

7.58

7.6575

7.405

($0.253)

-3.30%

Aug

Soybeans

9.89

10.09

10.0075

($0.082)

-0.82%

Aug

Soy Meal

323.7

329.7

321

($8.700)

-2.64%

Aug

Soybean Oil

33.24

33.8

34.61

$0.810

2.40%

Aug

Live Cattle

117.8

116.425

112.9

($3.525)

-3.03%

Aug

Feeder Cattle

154.28

152.95

146.05

($6.900)

-4.51%

Aug

Lean Hogs

79.9

81.1

81.4

$0.300

0.37%

Oct

Cotton

67.18

69.14

70.22

$1.080

1.56%

Sep

Oats

2.87

2.9575

2.9575

$0.000

0.00%
Cotton futures were up 1.56% this week, adding to gains from last week. On Wednesday, the Federal Reserve announced no changes to the short term interest rates. Cotton condition ratings dropped 5% this week to 55% g/e. That is part of a Brugler500 index of 352, down 11 points from last week. All upland cotton old crop export sales continued to show signs of slowing down as they were 28,293 RB. New crop, however, continues to post good numbers at 232,592 RB. The marketing year ends July 31. All upland cotton total export commitments are 109% of the full year WASDE forecast, vs.  last year and the average of 107%. On the week, China sold 81,500 MT of the 148,000 MT of cotton offered at state reserves. There were reports surfacing that another 1.9 million bales could be offered through September.  The CFTC Commitment of Traders report showed the managed money add 1,292 contracts to their net long in cotton futures and options. They are now at 18,655 contracts, after 9 straight weeks of shrinking that position.
Live cattle futures were down 3.03% this week, with feeder cattle futures slipping another 4.51%. The cash cattle market mainly traded $117-118 this week, down $1-2 from a week ago. Wholesale beef prices were lower again this week. Choice boxed beef dropped 69 cents/cwt for the week (-0.30%), with Select down $2.02/cwt from the previous Friday (-1%). Weekly beef production was up 0.9% from last week, and 5.7% larger than the same week in 2016. Year to date beef production is up 4% on 5.8% more slaughter. Data from the CFTC on Friday showed spec traders chipping another 2,593 contracts from their net long this week, to 110,702 contracts. This is the sixth week in a row their net long position was smaller. Monday's Cold Storage report showed June 30 stocks of frozen beef at 416.68 million pounds, down 10.3% from 2016 and 1.26% larger than May. Japan announced Friday that they have increased the import tariff of frozen beef to 50% from 38.5% on all countries they are currently not in trade agreements with, including the US. The elevated level will be in place until the end of March, and triggered for the first time in 14 years by unusually large beef imports.
Lean hog futures saw nearby August up 30 cents for the week as they tried to narrow the basis gap with the CME Index. August went home at $81.40, still a substantial discount. The CME Lean Hog index dropped to $89.39, down $2.61 for the week. Weekly pork production was up 1.2% from last week, and 2% larger than the same week in 2016. Pork production YTD is 2.3% above than last year. Weekly slaughter @ 2.239 million head was 2.1% larger than the same in 2016. The USDA pork carcass value was down $4.03 for the week, a 3.92% decline. All primal cuts were lower. CFTC showed the managed money spec longs taking another 2,597 contracts off their net long after to a net position of 77,302 contracts. Total frozen pork stocks as of June 30 were at 562.97 million pounds, down 4.01% from June 2016 and 4.97% lower than in May. Belly stocks continued to post record monthly lows, at 22.291 million pounds, 64.57% lower yr/yr.
Market Watch
The Brugler Marketing Summer Seminar will be held in Omaha on Monday and Tuesday. Other than that we have a fairly typical schedule next week for the first week in August. The USDA Export Inspections report will be out on Monday, along with weekly Crop Progress. USDA will release the monthly Grain Crushing and Fats and Oils reports on Tuesday. The weekly EIA ethanol report will be on Wednesday. The USDA Export Sales report will be out on Thursday. August cattle options will expire on Friday.
Visit our Brugler web site at http://www.bruglermarketing.com or call 402-289-2330 for more information on our consulting and advisory services for farm family enterprises and agribusinesses. Sound analysis and advice makes a difference!
There is a risk of loss in futures and options trading. Past performance is not necessarily indicative of future results. 
Copyright 2017 Brugler Marketing & Management, LLC