Published on:
21:45PM Jan 20, 2017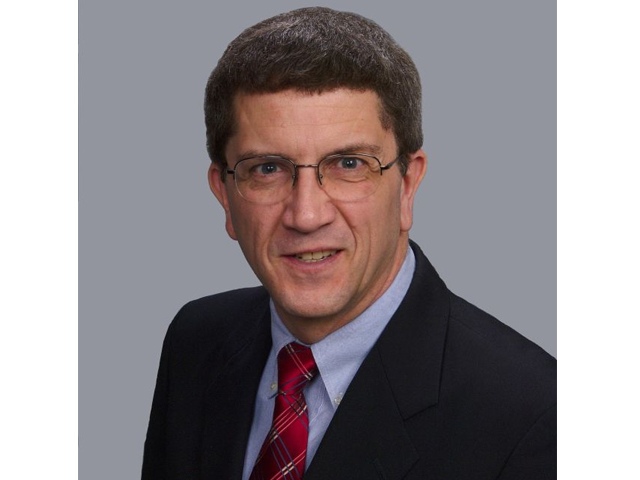 Market Watch with Alan Brugler
January 20, 2017
Disruption and Markets
From BrainyQuote.com (with no agenda other than humor)
"One of the key problems today is that politics is such a disgrace, good people don't go into government"                                                                                                                              Donald Trump
"A fool and his money are soon elected"                                           Will Rogers
"Being President is like being a jackass in a hailstorm. There's nothing to do but to stand there and take it".                                                                                                                                 Lyndon B. Johnson
There seems to be some agreement that the election of Donald Trump as President is something out of the ordinary, more than just a reaction to 8 years of a different political party leaning the other way on many issues. The media pundits are calling for widespread disruption of markets and global political alignments, and increased volatility. While there will certainly be some surprises, I tend to side with those who say "the more things change, the more they remain the same". The beauty of the American governmental system is that it tends to correct its own excesses, and a vast wet of bureaucracy and inertia tends to put a damper on sweeping change. As an economic commentator, I would suggest that you resist the urge to act on any impulse that says "this time is different". Most behaviors are cyclical, and markets are mean reverting. Take advantage of price disruptions that favor your bottom line, and try to protect against those that do not.
Corn futures rose 3.1% this week, up 11 ¼ cents per bushel. Weekly data from the EIA showed ethanol production at a new record daily average pace, with about 110 mbu going into the plants. Ethanol stocks did jump to 21.1 million barrels as miles driven declined after the holidays and exports slowed.  USDA showed solid weekly export sales through Jan 12 today, at 1.38 MMT for combined old and new crop bookings. Export commitments (shipped plus outstanding) are 69% larger than last year at this time. They are 67% of the full year estimate, running ahead of the 5 year average of 62% on this date. The Friday CFTC report indicated that spec funds trimmed their net short position in corn by 25,179 contracts in the week ending 1/17. They were still net short 51,385 contracts.
Wheat futures ended the week higher in Chicago SRW, but lower in KC and MPLS as hard wheat premiums shrank. Weekly US export sales through 1/12 were 303,000 MT, a neutral number that included a cargo for 2017/18 shipment. Export commitments are 32% larger than last year at this time. Egypt bought a lone cargo from Ukraine for late February shipment at its tender. The US did capture some business to Morocco and Japan. The CFTC Commitments report on Friday night showed the big spec funds trimming only 49 contracts from their big net short position in Chicago during the reporting week.  They were still net short 85,107 contracts.
Soybeans climbed 2% for the week, helped along by a 4.4% surge in soybean meal futures prices. Soy oil retreated by 1.3%. Weekly soybean export sales bookings were much improved from the previous week, and well above trade expectations. USDA confirmed 1.046 MMT of soybean sales. Meal was stronger than expected at 269,800 MT and soy oil was a solid 41,500 MT. Soybean export commitments are 23% larger than last year at this time. They represent 88% of the full year forecast, vs. the typical 84% at this time of year. Weekend flooding in Argentina raised questions about whether late planting would be completed, and whether some existing crops would be lost. The Rosario exchange cut its projected Argentine soybean crop to 52.9 MMT from a previous 54.4 MMT estimate. USDA is at 57 MMT. Bryce Anderson at DTN also pointed out to a NW Missouri Corn audience this week that some areas of southern Argentina have seen zero precip for the month and are being stressed.
 

Commodity

 

 

 

Weekly

Weekly

Mon

01/06/16

01/13/17

01/20/17

Change

% Chg

Mar

Corn

3.58

3.585

3.6975

$0.113

3.14%

Mar

CBOT Wheat

4.2325

4.26

4.2825

$0.023

0.53%

Mar

KCBT Wheat

4.335

4.49

4.43

($0.060)

-1.34%

Mar

MGEX Wheat

5.5275

5.8275

5.685

($0.143)

-2.45%

Mar

Soybeans

9.9475

10.4625

10.675

$0.213

2.03%

Mar

Soy Meal

311.3

333.9

348.7

$14.800

4.43%

Mar

Soybean Oil

34.98

35.6

35.15

($0.450)

-1.26%

Feb

Live Cattle

114.825

118.525

120.25

$1.725

1.46%

Jan

Feeder Cattle

128.33

130.45

133.10

$2.650

2.03%

Feb

Lean Hogs

63.975

65.6

65.3

($0.300)

-0.46%

Mar

Cotton

73.99

72.27

73.04

0.77

1.07%

Mar

Oats

2.28

2.425

2.6275

$0.203

8.35%
Cotton futures were up 1.1% for the week after dropping 2.3% the previous week. Weekly US export sales of upland cotton were strong at 346,500 running bales, up from 236,000 RB the previous week. Another 31,700 RB were booked for delivery after August 1, and 6,200 RB of pima type cotton were also sold. The managed money spec funds pared back their record large long in cotton by 5,580 contracts in the week ending January 17. They were still net long 84,635 contracts.
Live cattle futures were up 1.5% to build on a 3.2% advance the previous week. Feeder cattle futures were up 2% for the week. Wholesale beef prices went in both directions this week. Choice boxed beef dropped $0.38/cwt (0.2%) while Select boxes were up 10 cents or 0.1%. The Choice/Select spread on Friday afternoon was down to $3.78, 48 cents tighter than the previous week. The bulk of live sales reported on Wednesday and Thursday were at $122-123, up $4 from the previous week.  Weekly beef production was estimated at 473.9 million pounds. That is dwn 1.1% from the same week in 2016. YTD production is down 1.1%, but partly a function of fewer kill days. Slaughter is down 1.6% YTD, so average weights have crept a little higher. Weekly beef export sales through 1/12 were very slow at only 3,700 MT.  The Commitment of Traders report showed the big spec funds adding another 5,996 contracts to their huge net long in cattle. At 105,538 contracts, that is the most bullish position reported for that group of traders since December 2014.
Lean hog futures lost 0.5% from Friday to Friday. The latest reading on the CME Lean Hog index was $66.69, up a sharp $4.84 in 7 days. It is now at a slight premium to February futures. Weekly estimated FI slaughter is estimated at 2.324 million head. That is up 0.8% from the same week in 2016. With two fewer kill days, pork production YTD is 8.4% smaller than last year. Weekly slaughter was up 0.8% vs. year ago, so production will eventually catch up. The average pork carcass cutout value on Friday afternoon was down 83 cents or 1.03% from the previous week.  Managed money accounts collectively increased their CFTC net long in lean hog futures and options by 3,114 contracts in the reporting week ending 1/17/17.
Market Watch
We are back to a normal trading week scheduled.  USDA export inspections will be out on Monday Tuesday morning.  The EIA energy reports will be on Wednesday. USDAWeekly Export Sales will be published on Thursday morning The main monthly USDA releases will be Cold Storage and Milk Production on Tuesday, and the Cattle on Feed report on Friday afternoon. January feeder cattle also expire on Thursday, and the February serial grain options expire on Friday. Chinese New Year begins on Saturday 
Visit our Brugler web site at http://www.bruglermarketing.com or call 402-289-2330 for more information on our consulting and advisory services for farm family enterprises and agribusinesses.Clients can also get one touch access to our cash market and hedging recommendations via our mobile web site.  You will be taken to the mobile home page automatically if you visit our web site with the mobile device. Three times daily fundamental news from Brugler is available on the free side of the mobile site.
There is a risk of loss in futures and options trading. Past performance is not necessarily indicative of future results.  Copyright 2017 Brugler Marketing & Management, LLC