Published on:
22:40PM Nov 04, 2016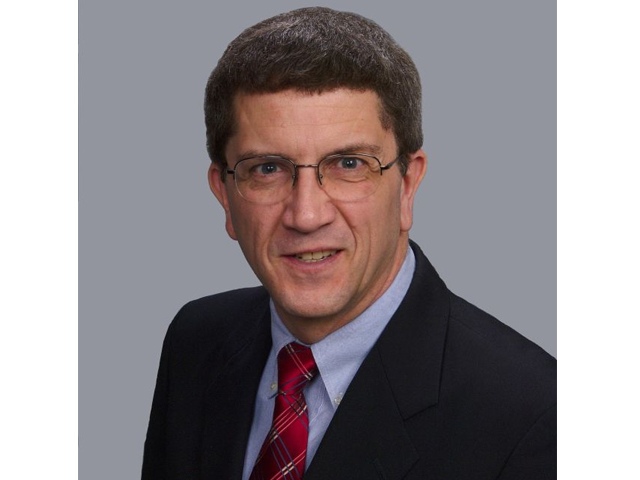 Market Watch with Alan Brugler
November 4, 2016
Don't Trade The News
The most popular question I have been getting this week is "How will the election results affect XYZ?" My answer is "I don't know, and neither do you".  A huge number of ideas have been floated, a representative of such being coal going up if Trump is elected and down if Clinton wins.  This would be based on their expressed policy preferences. However, it is likely a bad idea to trade that notion.  Coal stocks (see KOL ETF) have been in an uptrend for several months as the climb out of the 2014-15 sell off which bottomed in January. That already skews the probabilities toward a sell off in that instrument, regardless of the news on Tuesday.  It is like positive earnings announcements are often followed by the stock selling off. The US dollar is another example. While it tends to react to intraday news a lot, a look at price charts shows that nearly all of the market reversals also occur at well defined technical support and resistance points. The news that occurs at the price point is the news that will actually move the market. For the dollar, the surprise will be if it DOESN'T drop to at least 95.97 (daily chart retracement) or 95.76 (weekly chart trendline).
Corn futures lost 6 1/4 cents per bushel from Friday to Friday despite a weaker US dollar and strong export sales. Weekly export sales through October 27 jumped to 1.473 MMT from only 799,300 MT the previous week. Export commitments YTD are 88% larger than last year at this time!  They total 44% of the USDA full year forecast vs. the average of 43% for this date. Keep in mind that USDA keeps raising the bar on that metric. Ethanol stocks dropped 200,000 barrels despite higher average daily production. The CFTC report on Friday afternoon showed the big spec funds cutting their net short position by 3,954 contracts last week. They were still net short 65,008 on 11/1.
Wheat futures saw some spread unwinding.  Minneapolis HRW was down 2.8% for the week, while CHI and KC were higher. Weekly US export sales were very slow at only 234,900 MT vs. 672,400 MT the previous week.  Outstanding export commitments are currently 30% larger than last year at this time.  Commitments (which include already shipped bushels) are 66% of the full year forecast,. The 5 year average for this date is 64%. Speculative funds cut 12,755 contracts from their net short position in CHI wheat in the reporting week ending Nov 1. That took them back to net short 110,632 lots. They were trimming  net longs in KC HRW, however, by 1,321 contracts for the reporting week.
Soybeans were down 2% this week. Soybean exports and export sales continue to be stout, with the former at 2.51 MMT and the latter at 2.932 MMT (108 million bushels!) in the week ending October 27. Soybean export commitments YTD are 26% larger than last year at this time. Argentina is seeing excess moisture in western Buenos Aires and La Pampa provinces that is interfering with planting. The Rosario exchange estimates planting progress at 13% vs. 23% last year at this time. Brazil is showing rapid planting progress, ahead of the 5 year average pace. The Commitment of Traders reports on Friday showed the large spec funds adding 12,008 contracts to their net long position in the CFTC reporting week. They were net long 110,613 contracts at COB on 11/1.
Cotton futures dropped 3.3% this week, more than erasing the 2.5% gain from the previous week. A sagging US stock market created negative perceptions about consumer demand for the holidays, and export sales weren't strong enough to offset the "get me out" flow.  Cotton export shipments since August 1 are the largest in at least 5 years, and up 57% from last year at this time. Cotton export commitments of 6.014 million running bales are up 63% from last year at this time. The AWP dropped to 59.05 from 59.25 the previous week.
 

11/4/2016

 
 
 
 

 

 

Commodity

 

 

 

Weekly

Weekly

Mon

10/21/16

10/28/16

11/04/16

Change

% Chg

Dec

Corn

$3.53

$3.55

$3.49

($0.063)

-1.79%

Dec

CBOT Wheat

$4.15

$4.09

$4.14

$0.058

1.39%

Dec

KCBT Wheat

$4.22

$4.11

$4.12

$0.003

0.06%

Dec

MGEX Wheat

$5.29

$5.25

$5.10

($0.143)

-2.79%

Nov

Soybeans

$9.83

$10.01

$9.82

($0.198)

-2.01%

Dec

Soy Meal

$306.50

$317.50

$309.00

($8.500)

-2.75%

Dec

Soybean Oil

35.12

35.41

34.71

(0.700)

-2.02%

Dec

Live Cattle

$101.88

$104.35

$102.73

($1.625)

-1.58%

Nov

Feeder Cattle

$119.70

$121.55

$125.63

$4.075

3.24%

Dec

Lean Hogs

$41.85

$46.80

$46.15

($0.650)

-1.41%

Dec

Cotton

69.07

70.82

68.53

(2.290)

-3.34%

Dec

Oats

$2.18

$2.24

$2.28

$0.045

1.97%
Live cattle futures retreated 1.6% this week after rising nearly 3% the previouis week. Feeder cattle were up 3.2% despite end of week selling.  The CME Feeder Index was up $4.13 for the week to $125.97. Weekly beef production was 7.1% larger than the same week in 2015 but down 1.7% from the previous week. YTD beef production is now up 5.1%. Wholesale beef prices rallied a stout $5.59 in the choice boxed this week, but were up only $2.87 (1.7%) for the cheaper and less marbled Select product. Cash cattle trade on Friday was mostly $104 in the South and $163 in the North. Both would be $1 lower than the previous week. Weekly beef export sales were very slow at 7,300 MT, down 1,000 MT from the previous week.  Estimated weekly FI slaughter at 606,000 head was down 10,000 from last week. The spec funds are net long cattle, adding 8,819 contracts to the CFTC position last week and bringing it to 43,813 contracts net long.
Lean hog futures gave back 1.4% this week after a 10.6% surge the previous week. The CME Lean Hog index was $51.43, down 42 cents from the previous week but $5.28 above Dec futures. Weekly slaughter of 2.532 million head was up 5.5% from last week and 7.2% above year ago. Pork production YTD is now up a full 1.0% on the year. The pork carcass cutout value was up 45 cents for the week, a 0.62% advance. USDA reported weekly pork export sales trhough October 27 were down from the previous week at 17,400 MT.
Market Watch
One of the central axioms to the market analyst business is "if you trade the news you lose". Trading news is difficult because it opens you up to panic, fear and greed errors, and because in many cases the news has already been built into prices via expectations. This week will likely be another situation where you should stick to your charts and ignore the news. We start with the US time change to standard time on Sunday (move back clocks one hour in Daylight Savings areas). We have plenty of news potential, with USDA Export inspections and Crop Progress reports on Monday, the US national elections on Tuesday, and USDA Crop Production and Supply/demand (WASDE) on Wednesday morning.  After that, the weekly Export Sales on Thursday will seem like an afterthought. Friday is also Veterans Day in the US, and government offices will be closed. 
Visit our Brugler web site at http://www.bruglermarketing.com or call 402-289-2330 for more information on our consulting and advisory services for farm family enterprises and agribusinesses.Clients can also get one touch access to our cash market and hedging recommendations via our mobile web site.  You will be taken to the mobile home page automatically if you visit our web site with the mobile device. Three times daily fundamental news from Brugler is available on the free side of the mobile site.
There is a risk of loss in futures and options trading. Past performance is not necessarily indicative of future results.  Copyright 2016 Brugler Marketing & Management, LLC