Published on:
22:01PM Nov 11, 2016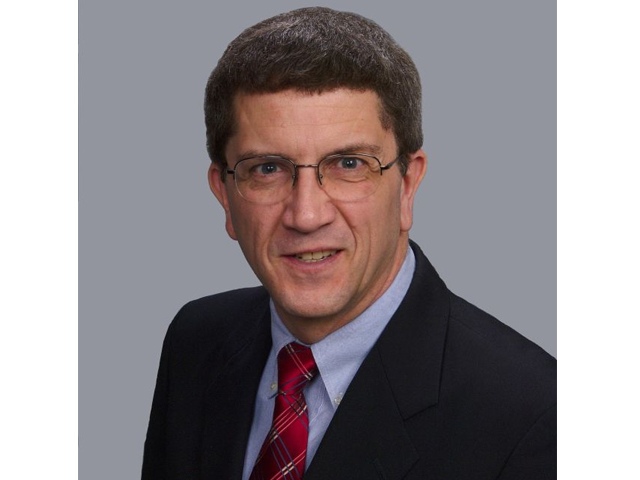 Market Watch with Alan Brugler
November 11, 2016
Don't Trade The News –Part II
In last week's Market Watch, I cautioned you not to trade the news in general, and in particular around the upcoming election.  We used a few specific examples.  How did those turn out?  One idea that had been floating around the Web was buying coal if Trump won and shorting it if Clinton won. The KOL ETF went home at $13.53 on Tuesday afternoon. On Wednesday, it shot up to a high of 14.74 on the Trump news, but was down to 13.87 on the close. By Friday it was down to 13.35 by mid-afternoon.  You had to have an account that trades ETF's in the middle of the night to benefit from that popular wisdom that coal would benefit. It might eventually, but not right now.
We also discussed the dollar, which has a more direct (and usually inverse) correlation to ag commodity prices. We said " While it tends to react to intraday news a lot, a look at price charts shows that nearly all of the market reversals also occur at well defined technical support and resistance points…. For the dollar, the surprise will be if it DOESN'T drop to at least 95.97 (daily chart retracement) or 95.76 (weekly chart trendline)."  A look at the US dollar index December futures chart shows a drop to 95.90 overnight on Wednesday, meeting that retracement count. Then it rallied to the highest price for that contract since February, at 99.13. You could have traded the news, as long as you had the discipline to get out at the chart support when you had no fresh news to tell you it was done going down. Our ag commodities had some volatility of their own, but grains in the end stuck to their inverse relationship to the dollar, while livestock were marching to a different drummer.
 

Commodity

 

 

 

Weekly

Weekly

Mon

10/28/16

11/04/16

11/11/16

Change

% Chg

Dec

Corn

$3.55

$3.49

$3.40

($0.085)

-2.50%

Dec

CBOT Wheat

$4.09

$4.14

$4.03

($0.113)

-2.79%

Dec

KCBT Wheat

$4.11

$4.12

$4.10

($0.013)

-0.30%

Dec

MGEX Wheat

$5.25

$5.10

$5.20

$0.098

1.88%

Nov

Soybeans

$10.01

$9.82

$9.79

($0.030)

-0.31%

Dec

Soy Meal

$317.50

$309.00

$307.80

($1.200)

-0.39%

Dec

Soybean Oil

35.41

34.71

34.44

(0.270)

-0.78%

Dec

Live Cattle

$104.35

$102.73

$105.60

$2.875

2.72%

Nov

Feeder Cattle

$121.55

$125.63

$125.73

$0.100

0.08%

Dec

Lean Hogs

$46.80

$46.15

$47.13

$0.975

2.07%

Dec

Cotton

70.82

68.53

68.44

(0.090)

-0.13%

Dec

Oats

$2.24

$2.28

$2.25

($0.035)

-1.56%
Corn futures lost 8 1/2 cents per bushel from Friday to Friday. Weekly export sales through November 3 slipped 16% to 1.2338 MMT from 1.473 MMT the previous week. Export commitments YTD are 89% larger than last year at this time!  They total 46% of the USDA full year forecast vs. the average of 45% for this date. The main story of the week was NASS increasing projected US average corn yield to 175.3 bpa and WASDE putting ending stocks at 2.403 billion bushels. They left their corn export number UNCH. EIA ethanol stocks dropped 500,000 barrels on average daily production of 1.002 million barrels. USDA did increase projected corn use for ethanol to 5.3 billion bushels (before DDG net back) on strong domestic and export disappearance.
Wheat futures saw some spread rewinding, with MPLS HRS up 1.9% while KC lost 0.3% and Chicago was down 2.8% for the week. Weekly US export sales were much improved at 769,600 MT. Outstanding export commitments are currently 31% larger than last year at this time.  Commitments (which include already shipped bushels) are 65% of the full year forecast,. The 5 year average for this date is 65%. USDA raised projected US ending stocks by 5 million bushels on lower food use.  The biggest story was increasing projected world ending stocks after 4 straight months of bull friendly reductions. The EU shipped 291,000 MT, bringing their total since July 1 to 8.6 MMT. That is actually up 13% from a year ago at this time despite a much smaller 2016 crop.  Egypt bought 60,000 MT of Russian wheat on Friday, but following a currency devaluation and the recent ergot follies there were few offers.
Soybeans were down a modest 0.3% or 3 cents per bushel this week. All of that came on Friday, when soon to expire November was down 10 1/2 cents and January fell 12 cents. Soybean export sales slowed badly last week, to 1.002 MMT for 2016/17 delivery. They had been 2.51 MMT the previous week. USDA still increased projected exports again in the WASDE report on Wednesday. It wasn't enough to offset a hike to another record yield of 52.5 bpa and record US production. Ending stocks are now seen at 480 million bushels, vs. 197 million last year. Bulls are hoping for a rerun of the incredible shrinking ending stocks show seen last year. Brazil is showing rapid planting progress, ahead of the 5 year average pace, with AgRural estimating 63% completion.
Cotton futures slipped 0.13% this week. The sagging US stock market from last week rallied to new highs following the election of Donald Trump.  Traders focused on the stimulus elements of his proposed policies and not on the potential loss of exports if free trade agreements are derailed as promised.  Weekly cotton export sales were neutral at 197,400 running bales (combined upland and pima). On Wednesday, USDA bumped up expected US cotton yield and nudged production to 16.16 million bales.  Projected ending stocks were raised to 4.5 million bales just a month after they were reduced to 4.3 million. The AWP dropped to 58.07 from 59.05 the previous week.  October cotton options expired on Friday
Live cattle futures rallied 2.7% this week. Feeder cattle were up 0.8%.  The CME Feeder Index was down 33 cents for the week at $125.64. Weekly beef production was 0.7% larger than last week but up 8.9%  from the same week in 2015. YTD beef production is now up 5.2%. Wholesale beef prices lost $4.08 in the Choice this week after gaining a stout $5.59 the previous week.  Select boxes were down 3.1% for the week. Cash cattle trade on Friday was slow to develop, with packer bids quoted at $101 and asks at $106.  Cash trade on Wednesday was at $103, down $1 from the previous week. Weekly beef export sales were very strong at 19,500 MT for 2016 and additional business for 2017. Estimated weekly FI slaughter at 606,000 head was down 10,000 from last week.
Lean hog futures were up 2.07% this week. The CME Lean Hog index was $49.55, down $1.88 from the previous week. Weekly slaughter of 2.452 million head was down 2.8% from last week and 2.5% above year ago. Pork production YTD is now up a full 1.0% on the year. The pork carcass cutout value was up 76 cents for the week, a 1.042% advance for the week. Hams were the strongest component. USDA reported weekly pork export sales through November 3 were up 32% from the previous week at 23,000 MT.
Market Watch
Cotton traders will begin the week reacting to any surprise exercises at December options expiration on Friday. Monday is a full moon, and a historically close approach to the earth. Lunar cycle traders will argue for weird market behavior. USDA will give us weekly Export Inspections and Crop Progress on Monday. NOPA crush is expected on Tuesday morning, with weekly ethanol production and stocks on Wednesday.  Thursday will feature the USDA weekly Export Sales report, but also marks the expiration of the November feeder cattle contract. USDA comes back on Friday afternoon with the monthly Cattle on Feed and Milk Production reports.
Visit our Brugler web site at http://www.bruglermarketing.com or call 402-289-2330 for more information on our consulting and advisory services for farm family enterprises and agribusinesses.Clients can also get one touch access to our cash market and hedging recommendations via our mobile web site.  You will be taken to the mobile home page automatically if you visit our web site with the mobile device. Three times daily fundamental news from Brugler is available on the free side of the mobile site.
There is a risk of loss in futures and options trading. Past performance is not necessarily indicative of future results.  Copyright 2016 Brugler Marketing & Management, LLC