Published on:
20:27PM Sep 30, 2016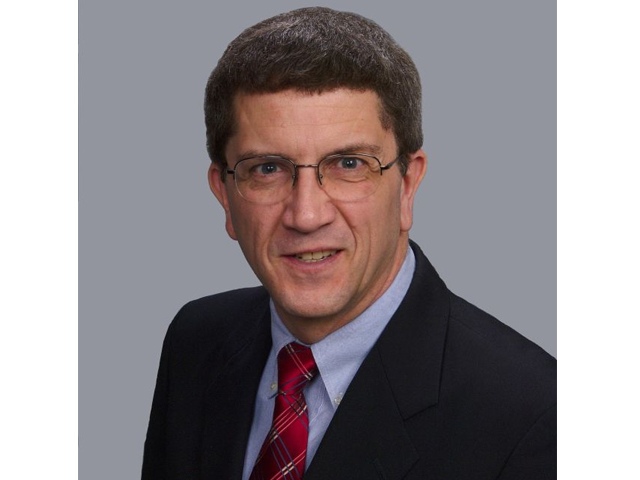 Market Watch with Alan Brugler
September 30, 2016
Drinking From a Fire Hose
According to the online Wiktionary, to drink from a fire hose is 1)To be overwhelmed (with work, information, etc.); to be inundated with an uncapped, unfiltered amount or 2) To take a small amount from an enormous, hard-to-manage quantity.  It seems to me that this is exactly what some of the ag markets are trying to accomplish (#2) and the risk (#1).  The cattle and hogs markets are struggling with meat supplies that are expanding at an unusually rapid pace in the United States. The pipes (exports) aren't big enough to carry the surplus away, and the American consumer is being asked to drink  a lot in a hurry. Anybody for chugging some steaks?  Those consumers also have their mouth full of a high farm-retail price spread. Corn and wheat are dealing with a similar problem. World wheat surplus stocks are still seen record large next June. People can't eat enough fast enough, and livestock feeding of wheat instead of corn brings up another idiom, i.e. robbing Peter to pay Paul. 
Corn futures eked out a 1/4 cent gain for the week after losing 1/2 cent the previous week. You might say that is about as exciting as watching paint dry, but there are worse scenarios. Weekly export sales were smaller than expected in the Thursday USDA report, at 575,000 MT.  On the other hand, accumulated exports so far this marketing year are already more than 4 MMT, vs. only 2.45 MMT shipped by this week a year ago. On Friday morning, USDA indicated that old crop corn ending stocks totaled 1.738 billion bushels. This was up from the September 12 WASDE report, but smaller than the trade average guess going into the report. That was enough to spur a rally going into month end. The 1.738 billion bushel figure will be the final stocks figure for the 2015/16 marketing year, and WASDE will make needed adjustments in the October crop report after it also sees the Grain Crushing report on Monday (industrial use)  and the Census exports for August. The CFTC report showed the big spec funds adding 15,252 contracts to their net short position in corn during the week ending 9/27.
Soybeans dropped 0.1% for the week, i.e. 1 cent per bushel. Soy oil was down 0.2%, and meal lost 1.8%. Weekly USDA soybean export sales for the week ending September 22 were larger than expected by the trade. There were also several sales announced under the daily reporting system that will ensure another big number next week. On Friday, USDA confirmed that final US soybean ending stocks for 2015/16 were 197 million bushels. This was just 6 million larger than the previous marketing year, thanks to a strong fourth quarter export program. USDA did revise 2015 soybean production downward by a modest 3 million bushels. Little change had been expected, since there was plenty of wiggle room in the residual use figure.
Wheat futures were lower in CHI and KC, MPLS spring wheat continued to be the bull leader with an advance of 2.1%. The USDA report on Friday was the main event, although it didn't move prices much. USDA cut projected other spring wheat production to 534 million bushels, trimming yields in the Dakotas and Minnesota and also adjusting harvested acreage. SRW production was also smaller than previously indicated at 345 million bushels. Winter wheat yield overall was put at 55.2 bpa, and the US national average yield was 52.6 bpa for a crop of 2.31 billion bushels. Traders underestimated September 1 wheat stocks (2.527 billion bushels) by over estimating first quarter feed use.
 

Commodity

 

 

 

Weekly

Weekly

Mon

09/16/16

09/23/16

09/30/16

Change

% Chg

Dec

Corn

$3.370

$3.37

$3.37

$0.002

0.07%

Dec

CBOT Wheat

$4.033

$4.05

$4.02

($0.028)

-0.68%

Dec

KCBT Wheat

$4.173

$4.22

$4.16

($0.060)

-1.44%

Dec

MGEX Wheat

$4.928

$5.04

$5.15

$0.108

2.09%

Nov

Soybeans

$9.660

$9.55

$9.54

($0.010)

-0.10%

Oct

Soy Meal

$313.70

$303.30

$297.90

($5.400)

-1.81%

Oct

Soybean Oil

31.98

33.31

33.24

-0.07

-0.21%

Oct

Live Cattle

$107.875

$107.28

$98.90

($8.375)

-8.47%

Oct

Feeder Cattle

$132.95

$132.38

$123.15

($9.225)

-7.49%

Oct

Lean Hogs

$55.475

$54.00

$49.03

($4.975)

-10.15%

Dec

Cotton

67.28

70.07

68.08

(1.990)

-2.92%

Dec

Oats

$1.758

$1.77

$1.78

$0.013

0.70%
Cotton futures were down 2.9% this week, with bears clawing back part of the 4% rise from the previous week. The US dollar rallied sharply, putting a negative cast on US cotton export potential. USDA put the AWP for this coming week at 60.09,  up from 58.85 last week. Weekly exports sales reported by USDA Thursday were a new low for this marketing year. China was the largest buyer this week, booking 21,600 RB for the week ending September 22. New crop upland sales of 11,600 RB were also reported.  Weekly exports were 153,500 RB, down just 3% vs. last week. The big spec funds were net long 72,016 contracts as of September 27, with the Friday CFTC report showing a gain of 6,226 longs for the week. The new longs were clearly underwater by Friday night.
Live cattle futures plunged a whopping 8.5% this week.  Feeder cattle had to follow, and dropped 7.5%. The Cattle on Feed report a week ago showed September 1 On Feed numbers to be up 1.49% from last year. The Cold Storage report confirmed that more beef was being produced than could be absorbed. Cooler stocks were up 1.5% vs. July and up 1.34% from August 2015. Weekly beef production was 5.5% larger than the same week in 2015. YTD production is now up 4.7%. We're trying to get the American consumer to drink water out of a firehose. The market is still having difficulty seeing past that supply, given the rising placements.  The CFTC report on Friday afternoon showed the spec traders adding 5,892 new longs to their cattle position in the week ending 9/27.  That put them long 33,037 contracts, but they clearly were bailing out on Friday.
Lean hog futures lost more than 10% of their value this week, as nobody wanted to be long going into the quarterly Hogs & Pigs report.  The CME Lean Hog index was down 28 cents on Friday, at $57.35. That was a drop of $3.13 for the week. Weekly slaughter of 2.436 million head was down 1.2% from last week, but still 7.4% larger than 2015. Pork production YTD is now up 0.4% on the year after running negative for the first half. The Friday afternoon USDA Hogs & Pigs report showed All Hogs & Pigs up 2.4% on September 1 vs. year ago. The breeding herd was about as expected at 100.5% of last year. Market hog numbers are problematic at 102.6%. Pigs/litter grew 1.8% in the June-Aug period, bumping up the pig crop 2.04% despite the modest growth in sow numbers.
Market Watch
The calendar turns to October, and the market has had most of a trading day to digest the USDA Grain Stocks report. We'll get the usual USDA Export Inspections and Crop Progress reports on Monday. As a bonus, we'll also see the monthly Fats & Oils and Grain Crushings reports at 2 pm CDT, data which firms up the industrial use picture. USDA will release weekly Export Sales on Thursday morning. Friday will mark the expiration of the October cattle options, and is also the last trading day for October cotton futures.
Visit our Brugler web site at http://www.bruglermarketing.com or call 402-289-2330 for more information on our consulting and advisory services for farm family enterprises and agribusinesses.Clients can also get one touch access to our cash market and hedging recommendations via our mobile web site.  You will be taken to the mobile home page automatically if you visit our web site with the mobile device. Three times daily fundamental news from Brugler is available on the free side of the mobile site.
There is a risk of loss in futures and options trading. Past performance is not necessarily indicative of future results.  Copyright 2016 Brugler Marketing & Management, LLC