Published on:
22:20PM Jan 26, 2018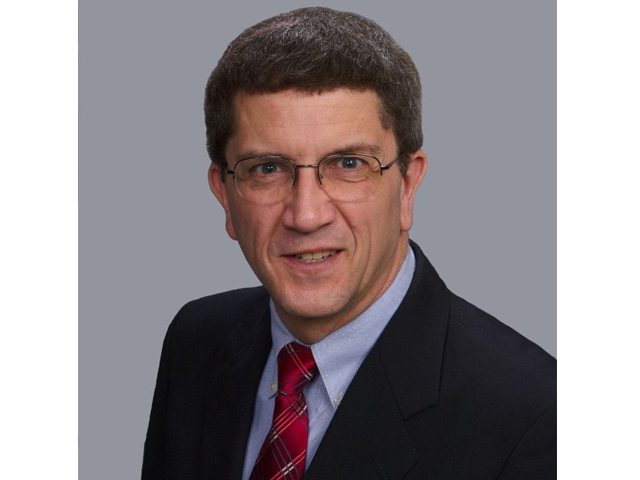 Market Watch with Alan Brugler
January 26, 2018
Fade to Black
Take a look at our weekly price change table. It is unusually black, with only the long time bullish cotton market losing ground for the week. All that record global supply red ink has faded to black, at least for the moment. Thank the US dollar for some of those gains. The buck posted a three year low this week. While we often think of the weak dollar helping prices by boosting exports, that is not the only mechanism. By definition, commodities with no change in supply/demand balance and priced in dollars should show higher prices if the dollar is weaker. It takes more dollars to buy the same amount of value. That said, a weaker dollar does improve the buying power of third party currencies and we saw some improvements in export sales for things like beef, pork, corn and wheat.
Corn futures were up 1.1% on the week and up 10 ½ cents per bushel in two weeks. The USDA showed strong weekly export sales of 1.446 MMT in old crop corn export sales for the week of Jan 18, with 85,063 MT for new crop sales. That was off from 1.888 MMT for old crop the previous week but above trade expectations. Export sales commitments are now 62% of the USDA full year forecast. They are getting close to the 64% average for this date. Daily average ethanol production expanded, but so did ethanol stocks. Brazilian sources indicate large imports of US ethanol are likely due to market conditions between now and sugar cane harvest. They better be buying because we're stocking up in the Gulf.  Friday's Commitment of Traders report showed managed money paring back 7,200 contracts from their net short position in the week ending January 23. They were net short 219,676 contracts of futures and options on that date.
Wheat futures gained ground in all three markets.  MPLS spring wheat was up 1%, with KC HRW up3.6% and Chicago SRW up 4.3% for the week. The weekly USDA Export Sales report showed improved all wheat sales of 427,239 MT in the week ending January 18 vs. only 153,115 MT the week before. The CFTC report on Friday afternoon showed the managed money spec funds adding another 2,469 contracts to their bearish SRW position. The funds were net short 145,408 contracts in Chicago as of January 23.  
 

Commodity

 

 

 

Weekly

Weekly

Mon

01/12/18

01/19/18

01/26/18

Change

% Chg

Mar

Corn

3.4625

3.525

3.565

$0.040

1.13%

Mar

CBOT Wheat

4.205

4.2275

4.41

$0.183

4.32%

Mar

KCBT Wheat

4.2625

4.275

4.43

$0.155

3.63%

Mar

MGEX Wheat

6.1275

6.085

6.145

$0.060

0.99%

Mar

Soybeans

9.605

9.7725

9.855

$0.082

0.84%

Mar

Soy Meal

317

331.6

335.7

$4.100

1.24%

Mar

Soybean Oil

33.13

32.28

32.79

$0.510

1.58%

Feb

Live Cattle

117.375

121.9

124.6

$2.700

2.21%

Mar

Feeder Cattle

142.65

145.60

146.73

$1.125

0.77%

Feb

Lean Hogs

71.575

72.075

72.275

$0.200

0.28%

Mar

Cotton

81.68

83.42

80.48

($2.940)

-3.52%

Mar

Oats

2.495

2.58

2.66

$0.080

3.10%
Nearby soybean futures rose 0.8% this week. Nearby soy meal up 1.24% while soybean oil was 1.59% higher. Soybean old crop export sales totaled just 616,272 MT in the Friday USDA Export Sales report, well short of estimates. That was just half of the total reported for the previous week, but was 14.3% larger than the same week last year. Sales of soy meal were down 20.8% from a week ago at 223,104 MT. The Ag ministry in Argentina trimmed their expected 17/18 soybean acreage number 120,000 acres to 41.39 million acres, citing lack of moisture. Brazilian producers were making great harvest progress, gaining on year ago and surpassing the 5 year average pace at 3.8% done vs. 2.9% average. Spec traders got out of 21,859 short positions in the week ending 1/23, taking their CFTC net futures & options short position down to -81,538 contracts.
Cotton futures dropped a steep 3.5% this week. March futures had been going up almost continuously since November.  Mills were getting squeezed on unpriced on call positions against March futures. The weak dollar was providing a tailwind. However, March options expire in February and USDA Export Sales report showed weekly upland cotton sales near the MY low. They totaled 67,684 RB for old crop. That is 85.19% lower than what was reported last year at this time and a 75.39% reduction from the previous week. The Adjusted World Price was updated by USDA to 75.30 for the week that ends next Thursday, up 85 points from the previous week. The managed money spec funds trimmed 616 contracts from their CFTC net long position in this reporting period. That put it at 108,162 contracts on January 23 after being record large the prior week.
Live cattle rose 2.2% this week despite a drop on Thursday that came within 5 cents of limit down. Feeder futures were up a more sedate 0.77% as they waited for the monthly USDA Cattle on Feed report. Cash cattle trade was strong on Friday afternoon at $126-127. That was $3-4 above the previous week and also a premium to futures. Wholesale beef prices were higher. The choice boxes averaged $1.97/cwt higher or 1%, with select boxes up $1.67 or 0.8% for the week. Weekly beef production was up 3.3% from the same week in 2017 but down 4.6% from last week due to the Monday blizzard in the WCB. Weekly slaughter was 27000 head smaller than last week. Carcass weights are running 16# above year ago. Managed money added 7,506 contracts to their CFTC net long cattle position during the week ending January 23. That put them net long 78,479 contracts. The USDA Cattle on Feed report on Friday afternoon showed larger than expected December placements at 100.78% of year ago. Marketings were very close to trade ideas at 98.59%, but the higher placements meant 11.489 million head on feed January 1, up 8.34% from year ago. The trade average guess had been for 107.7% of LY.
Lean hog futures ended the week 20 cents higher, following a 50 cent advance the previous week. The CME Lean Hog index was $73.77, up $0.22 from last week. Weekly pork production was up 0.3% from the same week in 2017. Weekly slaughter was estimated at 2.37 million head, up 1.4% from the previous week but only 0.1% larger than same time in 2017. Pork production YTD is up 1.4% from 2017. The pork carcass cutout value was up $1.34 this week (1.65%). Rallies from Jan 1 into early February are fairly common for the cutout. The USDA reported 2018 pork export sales of 34,992 MT for the week ending January 18. That was slightly lower than this time last year but 32.7% above a week ago, with Mexico buying 15,800 MT.  Spec funds cut 3,273 contracts from their CFTC lean hog net long in the week ending January 23. That put them net long 59,768 contracts of futures and options.  
Market Watch
Cattle traders will begin the week reacting to the surprises in the Friday night COF report. Grain traders will likely be looking at South American weather forecasts. We can expect USDA weekly export inspections data on Monday, with EIA ethanol production on Wednesday and USDA weekly Export Sales on Thursday. USDA is due to release the annual Cattle Inventory report on the 31st. USDA's monthly Grain Crushing and Fats & Oils reports are scheduled for Thursday, February 1. Friday, while Groundhog Day, will also mark the expiration of February live cattle options.
Visit our Brugler web site at http://www.bruglermarketing.com or call 402-289-2330 for more information on our consulting and advisory services for farm family enterprises and agribusinesses. Sound analysis and advice makes a difference!