Published on:
21:04PM Sep 15, 2017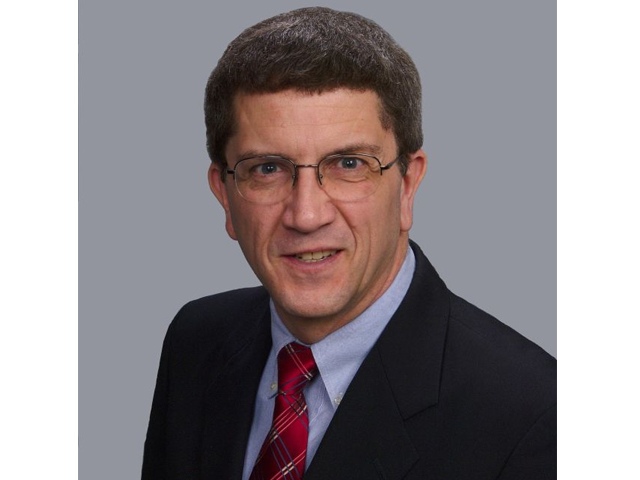 Market Watch with Alan Brugler
Fall Rushes In
Friday will be the first day of Autumn, aka Fall to most of us in the Midwest.  I was looking for a few appropriate quotes about the season, other than the usual Murphy's Law variants about equipment breakdowns! The first is attributed to Rudolpho Anaya, who BrainyQuote features saying"There is a time in the last few days of summer when the ripeness of autumn fills the air".  That's the smell of combines running in corn that is still a little on the damp side, which I noticed in Rock Port, Missouri this week. Also pertinent to our ag commodities market is this quote from B.C. Forbes, father of Malcolm Forbes and grandfather of Steve Forbes (Forbes Magazine). He said, "It is only the farmer who faithfully plants seeds in the spring who reaps a harvest in the Autumn".  For the next 6 to 8 weeks the size of the harvest in the US will be astounding, a reward to all those who planted last spring, but a burden in terms of getting paid enough for it to afford repeating the cycle next spring.
Corn futures lost 2 cents per bushel this week after closing 4 ¼ cents higher the previous week. Corn conditions ratings saw the Brugler500 index UNCH for the week to 357.  The folks at NASS raised their estimated US average yield to 169.9 bpa from 169.5 in August. The trade on average had been expecting a drop toward 168 bpa. Given the level of surprise, a loss of only 2 cents for the week is a moral victory for the bulls. USDA did hike old crop export sales. Strong weekly export sales for the first full week of the new marketing year were also a plus, at 1.047 MMT.  The CFTC Commitment of Traders report on Friday showed spec funds adding another 9,689 contracts to their net short position in the week ending September 12. That put them net short 119,412 contracts and the most bearish since June.
Wheat futures continue to see shifts in the inter-market spreads. Trapped longs are still trying to exit the thin MPLS spring wheat market, which was down 3.9%. Unwinding spreads means buying the other two markets. KC HRW was up for the third second week in a row, by 1.02%.  Chicago SRW lagged last week, and gained 2.57% this week. New crop export sales for the week ending September 7 were no exciting at 316,700 MT.  USDA made no changes to the US balance sheet on the 12th, other than reducing the average cash price estimate by 20 cents per bushel to $4.60 for All Wheat. They had bumped it up 50 cents in the teeth of the spring wheat drought story, but HRS prices have backed off and Canadian production did not fall as far as previously anticipated. The world ending stocks projection was trimmed slightly to 263.14 MMT, but still record large. Spec traders only reduced their net short in CBT futures and options by 2,825 contracts during the week ending Sept 12. That took them to a net short position of -83,745 contracts.  They also trimmed another 1,954 contracts from their net long in KC HRW, leaving them long 13,031 as of Tuesday night. 
 

Commodity

 

 

 

Weekly

Weekly

Mon

09/01/17

09/08/17

09/15/17

Change

% Chg

Dec

Corn

3.5525

3.5675

3.5475

($0.020)

-0.56%

Dec

CBOT Wheat

4.3875

4.3775

4.49

$0.113

2.57%

Dec

KCBT Wheat

4.3875

4.415

4.46

$0.045

1.02%

Dec

MGEX Wheat

6.3175

6.4675

6.215

($0.253)

-3.90%

Nov

Soybeans

9.495

9.62

9.6875

$0.068

0.70%

Oct

Soy Meal

295.5

302.4

308

$5.600

1.85%

Oct

Soybean Oil

35.42

34.68

34.56

($0.120)

-0.35%

Oct

Live Cattle

105.15

107.325

107.75

$0.425

0.40%

Sep

Feeder Cattle

142.73

147.88

150.23

$2.350

1.59%

Oct

Lean Hogs

61.45

62.15

60.975

($1.175)

-1.89%

Oct

Cotton

72.55

75.59

70.13

($5.460)

-7.22%

Dec

Oats

2.3625

2.32

2.36

$0.040

1.72%
Soybean futures rallied 0.7% for the week, thanks to a 1.85% rise in soybean meal that offset lower soy oil prices. Monday's Crop Progress report saw soybean conditions down 2 points on the Brugler500 index @ 356. They were still slightly above the long term average for that week. The trade average guess for US soybean yield was 48.8 bpa according to a Reuters survey, but USDA zigged instead of zagged. They raised it to 49.9 bpa and put the crop size at a record 4.431 billion bushels. The weekly COT report indicated managed money spec funds trimmed their net short by 7,536 contracts last week, taking it to -4,408 contracts of futures & options on September 12.  The NOPA monthly crush for August was down 2.3 million bushels from July on Friday, but larger than trade estimates at 142.424 mbu.
Cotton futures lost 7.22% this week as "buy the rumor, sell the fact" kicked in after Hurricane Irma weakened. Georgia did sustain some wind damage, but USDA raised average yields for the Cotton Belt based on what they had and promised to re-survey the afflicted states for the October crop report. The world ending stocks number took a bearish turn. The CFTC Commitment of Traders report showed the managed money crowd adding 14,104 contracts to their net long in cotton futures and options last week. They were net long 70,284 contracts on September 12 but are likely much less exposed now because of the post-report sell off.
Live cattle futures were 0.4% this week. Feeder cattle futures picked up 1.6% on ideas of lower feed costs. The cash cattle market saw very limited trade through midday on Friday, with a few northern deals priced at $168 in the meat and $106 live. Asking prices were mostly $108. Wholesale beef prices were lower. Choice boxed beef was down 46 cents per hundred pounds.  Select was down $4.12 or 2.2%. Weekly beef production was up 15.9% from the holiday week, and also 3% larger than the same week in 2016. Year to date beef production is up 4.1% on 5.8% more slaughter. Data from the CFTC on Friday showed spec traders adding 4,400 contracts to their net long in the week ending Sept 12, to 82,257 contracts.  With one minor exception, they had reduced long exposure every week since June 13.
Lean hog futures saw nearby October futures drop 1.9% for the week. The CME Lean Hog index dropped to $65.15, down $4.22 for the week after falling $4.15 the previous week. The seasonal decline is still underway as slaughter numbers rise. Weekly pork production was up 12.3% from the holiday week and % larger than the same week in 2016. Pork production YTD is 2.3% above than last year. Weekly slaughter @ 2.432 million head would be 2.7% larger than the same week in 2016 (includes Saturday estimate). The USDA pork carcass value was down 5.3% for the week.The pork belly primal lost another 11.5% as record high retail bacon prices in late August did some damage. The USDA reported 2017 pork export sales of 15,100 MT for the week of September 7, down 41% vs. the previous week. The Commercials were reducing their net shorts in hogs during the week ending September 12, and the CFTC report showed the managed money spec funds trimming back their net long by 3,864 contracts for the week. They still held 55,829.
Market Watch
The Export Inspections and Crop Progress reports will be out on Monday as per usual. The weekly EIA report is scheduled for Wednesday, with USDA weekly Export Sales on Thursday morning.  The Fed FOMC is meeting on Tuesday and Wednesday, with no rate hike expected, but likely an announcement on unwinding the back end of the balance sheet.  The main monthly USDA reports for this week will be Milk Production on Tuesday and both Cattle on Feed and Cold Storage on the 22nd.  Friday will also be the first official day of Autumn and the expiration date for October grain options.
Visit our Brugler web site at http://www.bruglermarketing.com or call 402-289-2330 for more information on our consulting and advisory services for farm family enterprises and agribusinesses. Sound analysis and advice makes a difference!
There is a risk of loss in futures and options trading. Past performance is not necessarily indicative of future results. 
Copyright 2017 Brugler Marketing & Management, LLC