Published on:
22:07PM Oct 12, 2018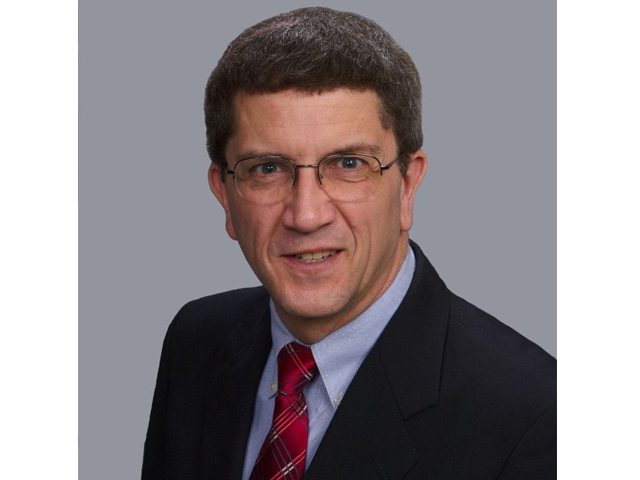 Market Watch with Alan Brugler
October 12, 2018
Falling Knives
The US equity markets dropped sharply this week, whether you are looking at the Dow, the S&P, the Russell or your IRA balance. Traders are prone to bottom picking, trying to buy things that are a lot cheaper in this kind of environment than they were when bought just a couple days ago. The conventional advice to such traders is "don't try to catch a falling knife". That is indeed difficult to do on the pointy end, and is most easily accomplished on the handle end, i.e. knowing it might not yet be the bottom. Commodities can benefit from risk aversion to that falling knife. They are inversely correlated or at least weakly correlated to equities. If you don't want to buy equities yet, what about some nice cheap soybeans?  We'll have to wait another week for the CFTC data to confirm it, but it looked like we were starting to get some spec buyers nibbling in the ag commodities late in the week.
Corn futures rose 1.5% this week, with the positive movement on Thursday and Friday following the USDA reports. USDA cut projected US corn yield to 180.7 bushels per acre on Thursday, surprising the trade by dropping expected production to 14.778 billion bushels from 14.827 in September. Projected ending stocks rose to 1.813 billion bushels due to a known increase in old crop carryover of 2.14 billion bushels. The market had built a larger stocks scenario into prices and rallied on "the fact". USDA also hiked projected corn exports by 75 million bushels from the previous month based on a strong pace of sales and shipments since September 1 and a 1 MMT reduction in the size of the Argentine crop. CFTC data today indicated spec funds trimmed their net short position in corn futures and options by 23,732 contracts in the reporting week ending October 9, leaving them net short 34,032 contracts.
Wheat futures were lower in two of the three markets despite some double digit gains on Friday. Chicago was down 0.7% for the week, with KC HRW down .33%.  Minneapolis spring wheat was up 0.85%. USDA was expected to increase their 2018/19 wheat ending stocks estimate on Thursday, and the hike was close to trade expectations at 956 million bushels (vs. 935 million in September). USDA cut projected feed & residual use to reflect Grain Stocks data and stuck to its guns on export sales despite a very slow start to the marketing year.  Friday's Commitment of Traders report showed money managers adding 4,786 contracts to their net short position in CBT futures and options for the week ending October 9. That put them net short 16,885 contracts. They also trimmed another 2,612 contracts from their net long position in KC wheat futures and options during that week, taking it to 25,813 contracts net long.
Soybean futures were up on Friday but lost 1 ½ cents per bushel for the week. Soybean meal was down 1% for the week, with soy oil slipping 0.14%. USDA increased projected national average soybean yield to 53.1 bpa.  However, their synchronization with the FSA Prevented Planting data suggested fewer soybeans were actually planted. Lower harvested acres cancelled out the higher yield and the production estimate dropped 3 million bushels. Ending stocks were hiked 40 million bushels to a record large 885 million, but that was all due to larger (and previously known) carryover from the 2017/18 marketing year. Spec funds in soybean futures and options held a CFTC net short position of 41,401 contracts on October 9, 3,002 fewer than the previous week.
 

10/12/2018

 
 
 

 

 

 

Commodity

 

 

 

Weekly

Weekly

Mon

09/28/18

10/05/18

10/12/18

Change

% Chg

Dec

Corn

$3.5625

$3.68

$3.7375

$0.055

1.49%

Dec

CBOT Wheat

$5.0900

$5.21

$5.1725

($0.037)

-0.72%

Dec

KCBT Wheat

$5.1125

$5.26

$5.24

($0.018)

-0.33%

Dec

MGEX Wheat

$5.7250

$5.91

$5.960

$0.050

0.85%

Nov

Soybeans

$8.4550

$8.69

$8.68

($0.015)

-0.17%

Oct

Soy Meal

$305.40

$315.60

$312.40

($3.200)

-1.01%

Oct

Soybean Oil

$28.68

$29.08

$29.04

($0.040)

-0.14%

Oct

Live Cattle

$113.45

$114.00

$112.33

($1.675)

-1.47%

Sep

Feeder Cattle

$158.18

$158.40

$154.70

($3.700)

-2.34%

Oct

Lean Hogs

$62.18

$68.20

$68.75

$0.550

0.81%

Dec

Cotton

$76.37

$76.06

$79.55

$3.490

4.59%

Dec

Oats

$2.6475

$2.87

$2.8800

$0.010

0.35%
Cotton futures shot up 4.6% for the week.  They ignored a hike in projected ending stocks to 5 million bales and a USDA cut of 300,000 bales in projected exports. The market had simply become too cheap going into the report. The big sell off in the US equity markets is a threat to consumer confidence. However, commodities are inversely related to equities and some funds were flowing into commodity investments like cotton at the end of the week. Friday's edition of the Export Sales report listed 97,997 RB in 18/19 upland cotton sales during the week of 10/4. That was well above the week prior but down 36.54% from the same time last year. CFTC showed spec traders trimming their net long position on Tuesday by 3,901 contracts to 47,539 contracts in their weekly Commitment of Traders report.
Live cattle futures ended the week 1.5% lower. Feeder cattle futures were down 2.3% as they were squeezed by both lower fat cattle futures and higher feed costs. The CME feeder cattle index was $157.48, down 70 cents from the previous Friday. Most cash cattle trades this week were around $111, with dressed sales at $173-174 in the North. The latter was $1 lower than the previous week. Wholesale beef prices were mixed this week. Choice boxes were 54 cents lower (-0.3%) while Select rose 54 cents ( 0.3%). Weekly beef production was down 0.4% from the previous week but 3.2% larger than the same week a year ago. US beef production YTD is up 2.9%. USDA's beef production estimate for 2018 was trimmed by 150 million pounds to 26.944 billion pounds in the WASDE report. Production for 2019 was raised by 190 million lbs to 27.910 billion pounds. The weekly Commitment of Traders report indicated that spec funds trimmed 3,371 contracts from their net long position through October 9, taking it to 80,608 contracts in live cattle futures and options.
Lean hog futures rose 0.8% as October rallied into expiration while chasing the cash market. The CME Lean Hog index was up 13 cents for the week to $69.28. The pork carcass cutout value was up 48 cents or 0.6% this week. The pork belly primal was up 11.4% to again serve as the main value engine. Pork production this week was down 0.5% from last week. Production was also down 1.8% from the same week a year ago. Production YTD has been 2.5% larger than in 2017. Export sales of pork in the week that ended 10/4 totaled 16,708 MT, 5.3% above the same time in 2017. Shipments were the largest since May at 24,813 MT. Friday's Commitment of Traders report showed the money managers reducing their net long by 122 contracts last week, taking it to 32,042 contracts as of Tuesday night.
Market Watch
We go back to a typical release schedule, with the weekly Export Inspections report and the Crop Progress reports on Monday. NOPA is also expected to show member soybean crush and oil stocks for September on Monday. The weekly EIA ethanol stocks and production are expected on Wednesday. The weekly Export Sales report will be out on Thursday morning. The main monthly USDA reports will be Cattle on Feed and Milk Production, both scheduled for Friday afternoon.   
Visit our Brugler web site at http://www.bruglermarketing.com or call 402-289-2330 for more information on our consulting and advisory services for farm family enterprises and agribusinesses. Sound analysis and seasoned advice makes a difference to your bank account!
There is a risk of loss in futures and options trading. Similar risks exist for cash commodity producers. Past performance is not necessarily indicative of future results.
Copyright 2018 Brugler Marketing & Management, LLC.