Published on:
22:39PM Jan 25, 2019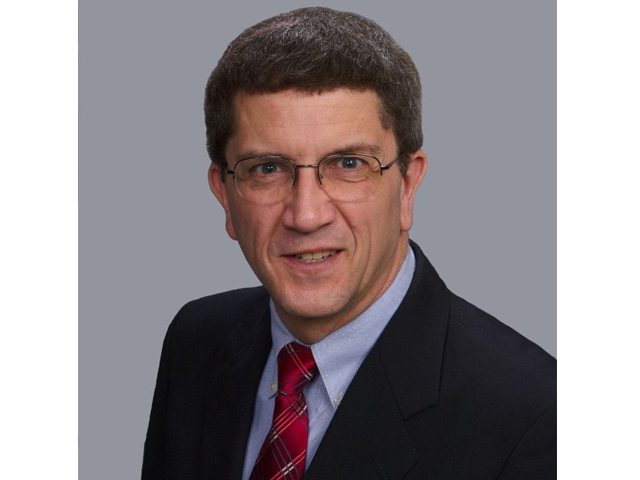 Market Watch with Alan Brugler
January 25, 2018
Fasten Your Seat Belts
When airplanes get reports of turbulence ahead, it is common for pilots to remind passengers to fasten their seat belts and be better protected against being tossed around the plane. While hogs have had their moments, most of the ag commodities have been on auto pilot the last month. They've been in trading ranges with the occasional rumor fed zig followed by another rumor driven zag. Now, we're getting ready for a barrage of hard numbers. USDA, CFTC, Census and other agencies have a month or more of past due reports to clean up and release to the public. Some may be combined, making comparisons with previous data difficult. Others, like quarterly Grain Stocks, can move markets under normal conditions. Now they will be acting on trade preconceptions (Export sales, Brazilian production anyone?) that may or not be correct. Throw on top of that the Chinese trade team in DC this week, the 3 week clock on the government budget, a Trump meeting with North Korea's Kim and the Venezuelan melt down.  Get ready for a little turbulence.
Corn futures pulled back 1 1/2 cents/bushel over the course of the week, after seeing a slight gain the week prior. Tuesday morning's Export Inspections report showed shipments of 1.108 MMT in the week of 1/17. That was slightly better than the week prior as cumulative exports since September 1 (810 million bushels) are 60.94% larger than the previous MY. Ethanol production for the week of 1/18 averaged 1.031 million barrels/day, a drop of 20,000 bpd from the prior week. Stocks rose 150,000 barrels to 23.501 million barrels. D-6 RIN prices saw a rebound this week, up 6 cents to 24 cents/gal ( 33%!). Brazil's second corn crop is estimated to be 15.3% planted in the South-Central region (including Mato Grosso and Parana). That is well above the 4.2% average, thanks in part to a fast paced soybean harvest in that area.
Wheat futures posted a second straight week of gains in the hard wheat contracts with Minneapolis HRS up 1/2 cents per bushel and KC March was 3 1/2 cents higher. CBT took back the week prior's losses with a 2 1/4 cent gain this week. Weakness on profit taking late in the week limited the gains in all three markets. The weekly Export Inspections report on Tuesday indicated 516,643 MT of wheat shipments for the week that ended on 1/17. YTD wheat shipments are gaining on a year ago, now at 514.55 million bushels compared to 574.41 million the previous year. US FOB prices are now well below Russian offerings, and even HRW is competitive into the Mediterranean.
Soybean futures added to last week's gains with March up 0.93% this week; most of that came on Friday. Soybean meal dragged on product values, down 0.38% , with soy oil leading the way for the bulls, up 3.52%. March bean oil has gained 6.6% over the past couple weeks. Palm oil has also been rising. Soybean weekly export inspections totaled 1.11 MMT for the week that ended January 17. Since September 1, 716.8 million bushels have been exported, which is still 39.56% below this time last year. China did end up being the top destination for US beans in that week, with a total of 416,408 MT shipped out of the Gulf and Pacific. AgRural estimated that Brazil's soybean crop is now 13% harvested, outpacing the average of 3.1% and last year's 3.8% for the same week.
 

Commodity

 

 

 

Weekly

Weekly

Mon

01/11/19

01/18/19

01/25/19

Change

% Chg

Mar

Corn

$3.7825

$3.8175

$3.8025

($0.015)

-0.39%

Mar

CBOT Wheat

$5.1950

$5.1775

$5.2000

$0.023

0.43%

Mar

KCBT Wheat

$5.05

$5.06

$5.10

$0.035

0.69%

Mar

MGEX Wheat

$5.700

$5.743

$5.748

$0.005

0.09%

Mar

Soybeans

$9.10

$9.17

$9.25

$0.085

0.93%

Mar

Soy Meal

$314.60

$315.10

$313.90

($1.200)

-0.38%

Mar

Soybean Oil

$28.17

$29.01

$30.03

$1.020

3.52%

Feb

Live Cattle

$124.98

$126.53

$126.05

($0.475)

-0.38%

Jan

Feeder Cattle

$146.13

$141.45

$143.38

$1.925

1.36%

Feb

Lean Hogs

$62.65

$61.23

$58.38

($2.850)

-4.65%

Mar

Cotton

$72.49

$73.89

$74.13

$0.240

0.32%

Mar

Oats

$2.9475

$2.9875

$2.9100

($0.077)

-2.59%
Cotton futures managed to squeeze out a 0.32% gain on the Holiday-shortened week. FSA offices were back open this week, which allowed them to release their updated Adjusted World Price on Thursday @ 64.90 cents/lb. The CFTC Commitment of Traders and Cotton On Call reports were not reported. USDA's Cotton Classing report indicated that 486,929 bales of upland cotton was classed in the week of 1/24. That brought the season total to 15.417 million upland bales, with total cotton classings including Pima at 16.044 million bales.  The Cotlook A Index was up just 10 points from the previous week at 83 cents/lb on January 24.
Live cattle futures were down 0.38% this week as cash trade was weaker. Cash cattle traded mostly at $122-123 on Friday, with a few going for $197 in the north. Feeder cattle futures were up 1.36% this week, taking back some of last week's 3.2% drop. The CME feeder cattle index was $143.21 on January 24, up $1.16 for the week. Wholesale beef prices were higher this week, with choice boxes up 1.8% and the Select 600-900# carcass values up 1.2%. The Choice/Select spread widened back out by $1.28 to $4.98. The current market doesn't want to pay you to put extra finish on them. It is not unusual for it to reach zero in February or March. Weekly beef production was down 1.6% from the previous week but was 3.4% larger than the same week in 2018. Beef production YTD is down 2.3% on 2.5% smaller slaughter. Implied carcass weights would thus be a little heavier than last year.
Note:  I'll be recording US Farm Report with Tyne Morgan at the Illinois Pork Expo in Springfield, IL on Tuesday. Stop by and say hello and let me know you're reading this column!
Lean hog futures posted a sharp 4.65% loss on the week. The February futures contract premium to cash has been whittled down to now a 12 cent discount. That is a tremendous help for hedgers, who had been facing a $6 basis a few weeks ago. The CME Lean Hog index was $58.50 on Friday, up 32 cents from the previous week. The pork carcass cutout value lost $2.30 per cwt this week, or 3.3%. The pork belly was the weakest, down 8.8% ($11.44). Pork production this week was down 0.1% from the previous week but still 5.7% larger than the same week in 2018. Pork production for the year to date is up 1.5% from last year on 1.8% more slaughter. Yes, that means average carcass weights might be a little lighter.
Market Watch
The final week of January 2019 will begin with the USDA releasing Export Inspections data as of this Thursday (1/24) on the typical Monday morning release. The Fed will also meet next week, with most expecting no rate hike this month. The weekly EIA report will be back on the normal Wednesday morning schedule. With the Senate voting to re-open the rest of the government this afternoon, there is a chance USDA will release weekly Export Sales data by Thursday, but the release could be delayed with more than a month's worth of work to do. We would expect USDA, CFTC and other shuttered agencies to issue release schedules once they have consulted with staff. The Cattle Inventory report is scheduled for a Thursday release, but may be pushed back due to the shutdown. The same can be said about the Grain Crush and Fats and Oils report scheduled for a Friday afternoon (Feb 1) release. We don't have the previous month reports from January 2 yet!
Visit our new Brugler web site at http://www.bruglermarketing.com or call 402-289-2330 for more information on our consulting and advisory services for farm family enterprises and agribusinesses.
Sound analysis and seasoned advice makes a difference to your bank account!
We're still accepting reservations for the Brugler Marketing Winter Seminar in Omaha on February 4-5. Book online at http://www.bruglermarketing.com/omaha or call us at 402-697-3623.
There is a risk of loss in futures and options trading. Similar risks exist for cash commodity producers. Past performance is not necessarily indicative of future results.
Copyright 2018 Brugler Marketing & Management, LLC.