Published on:
22:35PM Jun 29, 2018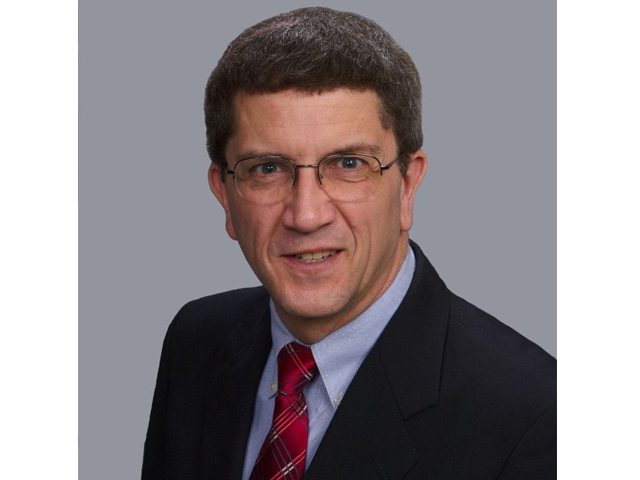 Market Watch with Alan Brugler
June 29, 2018
Fear of The Unknown
There are plenty of psychology studies out there about how people deal with the unknown. Despite the assertiveness of Internet bloggers, there are in fact a number of unknowns out there that you have to face each day. Some have known resolution points, like the USDA reports issued on Friday at 11 AM CDT. The unknown was which way the market would break afterward. Some unknowns have no resolution point. As one market axiom states, "Carries are finite, but inverses are infinite". And some unknowns lead to chain reactions, such as the Smoot Hawley tariff war back in the 1930's.  One move leads to another.  My main point here is knowing yourself and how you deal with unknowns. Some people are wired to defer decisions because they want more data, but that deferral has consequences in a cash market that is moving.  Some are wired to act decisively in the face of an unknown, even when there is no sound basis for the decision. They prefer the pain of potentially being wrong to the pain of waiting for better information. Again, a fast moving cash market can hurt or help these people. Which style is yours, and are you using the correct marketing tools to fit it?
Corn futures dropped 1.96% on the week in nearby July. Another round of rains made their way through the Midwest this week. Condition ratings were down 2 points to 390 on the Brugler500 index in Monday's Crop Progress report, a still lofty rating. Friday's USDA Planted Acreage report showed 2018 corn acres at 89.128 million acres, larger than most trade estimates. That is 1.102 million acres larger than March's Intentions report, but 1.39 million fewer than 2017. June 1 corn stocks were tallied at 5.306 billion bushels, which was above the average trade guess and 77 mbu larger than last year. Stocks in the WCB were down 6.9 mbu, with the ECB showing an increase of 107.4 mbu. Ethanol production in the week that ended last Friday was at 1.072 million barrels per day. Old crop export sales rebounded in this week's report to 849,871 MT, with new crop at 636,770 MT. Friday afternoon's Commitment of Traders report indicated that managed money added another 46,281 contracts to their net short position. That position was at -60,319 contracts on June 26.
Wheat futures saw a 1.27% gain in nearby CBT this week, with front month KC down 3.68% and MPLS 5% lower. The winter wheat harvest was reported at 41% complete on last Sunday vs. the average at 33%. Condition ratings were down 3 points at 297 on the Brugler500 index. Spring wheat conditions fell 4 points to 384. NASS on Friday reported that 2018 all wheat planted acreage rose to 47.821 million acres, well above estimates coming into the report. That was 482,000 acres larger than March, and almost 1.809 million acres above 2017. Spring wheat acreage was a surprise at 13.202 million acres, as most estimates gravitates toward 12.4 million. It was also 575,000 acres more than March and up 2.193 million acres from last year. Winter wheat acreage was shown at 32.732 million acres, with durum at 1.887 million. All wheat stocks for June 1 totaled 1.1 billion bushels, which is also the 17/18 ending stocks number. That was 9 mbu larger than expectations and 81 mbu smaller than last year. Chicago wheat futures and options spec traders were shown to add 11,725 contracts to their CFTC net short position at -12,477 contracts in the week ending 6/26. They trimmed their net long in KC wheat another 16,331 contracts to 30,882 contracts.
Soybean futures fell another 36 cents this week, closing out the month of June with nearby July losing 15.7%. That is the sharpest 1 month drop since September 2014. Nearby soy meal was down $6.30/ton this week, with bean oil down just 9 points. Excellent conditions across the US and trade war concerns continue to drive the market lower. China's proposed counter tariffs on US goods are set to go into effect on Friday, unless an agreement is made before that. Monday's Crop Progress report showed condition ratings steady at 382 points. A few reports surfaced throughout the week of flooding in fields mainly in northern IA and Southern MN. The USDA showed 2018 soybean planted acreage at 89.557 million acres, short of most trade estimates. That is up 575,000 acres from the March Intentions report, but 585,000 acres short of last year. Soybean stocks on June 1 were reported at 1.222 billion bushels. That was in line with most expectations and up 258 mbu from June of last year. Weekly export sales of soybeans for 17/18 totaled 358,513 MT, with new crop at 642,270 MT. Chinese interest was limited. Spec funds in soybean futures and options increased their net short position by 31,184 contracts in the week that ended on Tuesday. That net short position was shown at -43,985 contracts at that time.
 

Commodity

 

 

 

Weekly

Weekly

Mon

06/15/18

06/22/18

06/29/18

Change

% Chg

Jul

Corn

$3.6125

$3.5725

$3.5025

($0.070)

-1.96%

Jul

CBOT Wheat

$4.9950

$4.9125

$4.9750

$0.063

1.27%

Jul

KCBT Wheat

$5.20

$4.89

$4.71

($0.180)

-3.68%

Jul

MGEX Wheat

$5.708

$5.490

$5.215

($0.275)

-5.01%

Jul

Soybeans

$9.06

$8.95

$8.59

($0.360)

-4.02%

Jul

Soy Meal

$338.90

$339.10

$332.80

($6.300)

-1.86%

Jul

Soybean Oil

$29.50

$29.21

$29.12

($0.090)

-0.31%

Aug

Live Cattle

$104.78

$106.90

$106.73

($0.175)

-0.16%

Aug

Feeder Cattle

$147.98

$149.20

$151.33

$2.125

1.42%

Jul

Lean Hogs

$81.73

$79.83

$82.88

$3.050

3.82%

Jul

Cotton

$90.72

$85.43

$85.38

($0.050)

-0.06%

Jul

Oats

$2.3350

$2.4450

$2.5050

$0.060

2.45%
Cotton futures were down just 5 points on the week. Friday's Planted Acreage report indicated that 2018 all cotton acreage is 13.518 million acres, smaller than most estimates. That was just 49,000 acres more than March's USDA report and is 906,000 acres larger than last year's final acreage number.  Cotton condition ratings were up 17 points on the Brugler500 to 329 in the week that ended last Sunday. The weekly Export Sales report showed a net reduction of 18,884 RB in old crop upland sales. New crop sales were shown at 196,220 RB. There are still 3.057 million RB left in unshipped 17/18 sales, with less than 6 weeks left in that MY. Thursday's Cotton on-Call report indicated mills had unpriced July on call sales position at just 3 contracts as of 6/22. That was down 15,192 contracts from the previous week. The AWP was updated to 75.66 cents/lb, down 257 points from the week prior. CFTC data on Friday via the Commitment of Traders report showed specs trimming the cotton net long position another 4,847 contracts to a net position of 76,391 contracts as of Tuesday
Live cattle futures lost 17.5 cents on the week, with limit gains on Friday taking out limit losses on Monday in August. June expired at $107. Feeder cattle saw a 1.42% gain in the August contract this week, with limit gains on Friday helping out. Cash trade started around $106 earlier this week, with more developing at $107-108 on Friday. That was down from $108-110 reported last week. Wholesale beef prices were down again this week, with the Ch/Se spread narrowing another $1.52 to $13.39. Choice boxes were down $5.20 per cwt, while Select was $3.45/cwt lower. Weekly beef production was down 2.5% from the previous week on 2.7% less slaughter, but was 0.6% larger than the same time in 2017. YTD beef production is now 3.5% larger. Managed money in live cattle futures and options added another 2,882 contracts to their net long position on June 26 to 29,796 contracts.
Lean hog futures gained back 3.82% on the week in nearby July. The CME Lean Hog index is continuing to rise seasonally, down $1.47 on the week to $84.32 after topping at $86.20. Pork production YTD has been 3.5% larger than in 2017. Production this week was up 2.9% from the last week, 3.7% larger than the same week last year. Weekly slaughter was up 1.8% vs. year ago. The pork carcass cutout value was 2.03% higher on the week, adding another $1.74 to the value of 100 pounds of hog carcass. Spec funds were shown to added 3,654 contracts to their net short position in lean hog futures and options to -5,457 contracts on June 26. Thursday's Hogs and Pigs report showed the June 1 all hogs inventory at 73.451 million head, up 3.44% from last year. Hogs kept for marketing were up the same % at 67.131 million head. The big surprise came from hogs kept for breeding, up 3.45% to 6.32 million head.
Market Watch
This will be a short week for trading. Per usual, the Export Inspections report will be out on Monday morning, and the crop Progress report will be out that afternoon. In addition, the USDA will release their monthly Fats & Oils, Grain Crushings, and Cotton Systems reports on Monday afternoon. Tuesday will show an early close ahead of Wednesday's day off in observance of Independence Day. The weekly EIA ethanol production/stocks report will be delayed a day to Thursday. Friday will show the weekly Export Sales report at 7:30 a.m. CDT. Traders will be anticipating any word on the US-China tariffs that are expected to be implemented on Friday. Have a Happy Fourth of July!
Brugler Marketing Summer Seminars - Save the Dates
The dates have been set for the Brugler Marketing Summer Seminars.  Our eastern seminar will be in Dayton, Ohio on Monday and Tuesday July 30-31.  The western seminar will be held in Des Moines, IA on Thursday and Friday August 2-3.  This will be a great opportunity for all of you MN, IA, IL and MO producers who can't get to Omaha. Don't forget to mark these on your calendar's! Look for details on our web site.
Visit our Brugler web site at http://www.bruglermarketing.com or call 402-289-2330 for more information on our consulting and advisory services for farm family enterprises and agribusinesses. Sound analysis and advice makes a difference!
There is a risk of loss in futures and options trading. Similar risks exist for cash commodity producers. Past performance is not necessarily indicative of future results.
Copyright 2018 Brugler Marketing & Management, LLC.