Published on:
20:47PM Aug 26, 2016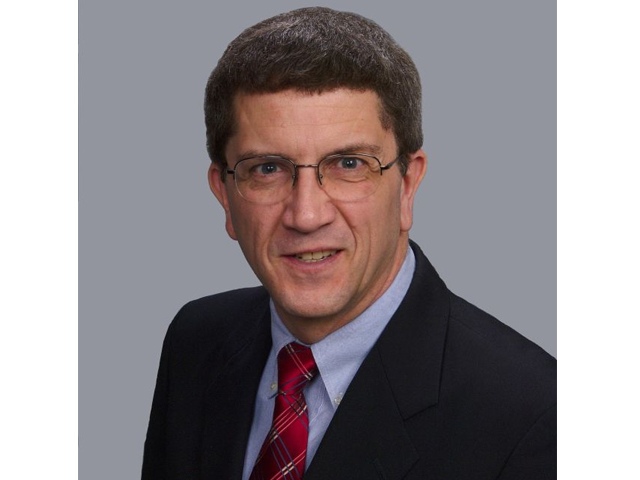 Market Watch with Alan Brugler
August 26, 2016
Fedspeak
"Banking is very good business, if you don't do anything dumb. "
Warren Buffet
"I don't think you can trust bankers to contol themselves. They are like heroin addicts."
Charlie Munger
While banks and lending are essential to capitalism in many different ways. that doesn't mean they are popular. There is a lot of bank bashing going on out there. The Federal Reserve Bank probably gets more than their fare share. After all, they didn't create that $19 trillion in US government indebtedness, the Administration and Congress did. But the Fed has to smooth out the bumps caused by the political system and the usual market drivers of panic, fear and greed.
This week, we didn't have a Fed meeting, just a speech by Fed Chair Yellen at Jackson Hole, Wyoming.  Both the commodity markets and the stock market used the outcome as an excuse for doing some selling. Did Yellen actually say the Fed was raising interest rates? No. Did she say they wouldn't? No. All we got was a little Fedspeak. Because actual directional statements cause huge market reactions, the Fed tends to give you hints and clues in their statements (Fedspeak) so that each reader can interpret them differently (kind of a Rorschach ink blot test) and the market movement is more orderly and gradual.  The US dollar rallied sharply after Yellen, as it would if it thought the Fed was going to raise rates. Commodities sold off because of the stronger dollar.  Stocks sold off, because somebody there thinks cheap money is the only thing propping up the market and higher interest rates would screw up highly leveraged deals. Our take? The Fed wants you to think and act like they are raising rates, and they truly do want to raise rates to gain flexibility, but likely won't do so ahead of the election in November.
Corn futures were down 5.7% for the week in nearby September . The December 2016 contract had a range of 19.5 cents on the week, and finished only 3/4 cent off the week's low.  A relatively high crop condition rating on our Brugler500 Index and the ProFarmer crop tour findings agree: this year's crop looks pretty darn good overall.  Our Brugler Virtual Corn Tour wrapped up on Wednesday with a national average yield estimate of 171.2 with a total production estimate of 14.8 billion bushels.  The Pro Farmer estimate released on Friday afternoon was 170.2 bpa for a 14.728 billion bushel crop. Demand indicators this week were encouraging with ethanol grind continuing at a near-record pace, reported at more than 1 million barrels per day for the fourth week in a row.  Weekly export sales through August 18 totaled 1.13 MMT.  Old crop business has slowed with only 2 weeks remaining to ship the purchase. The Commitment of Traders report showed managed money accounts with a net short position of 153,942 contracts as of the Tuesday close, down 7,537 vs. a week earlier.     
Soybean futures were down 3.7%  this week in nearby September. November settled at $9.67 1/4 after falling  37 cents for the week. Our Brugler500 Index at 381 was the highest crop condition rating on record for this week.  Crop tour notes in the social media whirlpool this week touted relatively high pod counts, but we note the plants' ability to fill out those pods is what will make the difference going forward.    Some of the areas along the OH and MS watersheds have had more than 10 inches fall in the last 30 days, and some crop damage from flooding is occurring in the lowest areas.  Weekly export sales for soybeans were bullish with old and new crop sales combining for more than 2 MMT. Old crop sales continued with a net 115,113 MT this week.  Accumulated new crop export sales to China booked for delivery in 2016/17 are 153% of what they were by this week last year.  A Chinese buying team is expected in the US this week, but much of the volume in these frame contract deals has typically already been booked. The soy/corn ratio for the 2017/18 harvest is about 2.52 vs. the current 2016/17 figure of 2.95.  CFTC data published this afternoon showed the spec funds adding 25,398 contracts to their net long position in the week ending August 23. That was right ahead of the three day sell off….
 

Commodity

 

 

 

Weekly

Weekly

Mon

08/12/16

08/19/16

08/26/16

Change

% Chg

Sep

Corn

$3.223

$3.343

$3.163

($0.180)

-5.69%

Sep

CBOT Wheat

$4.225

$4.270

$3.835

($0.435)

-11.34%

Sep

KCBT Wheat

$4.163

$4.188

$3.898

($0.290)

-7.44%

Sep

MGEX Wheat

$5.138

$5.308

$4.925

($0.383)

-7.77%

Sep

Soybeans

$9.990

$10.270

$9.908

($0.362)

-3.66%

Sep

Soy Meal

$332.50

$330.00

$321.20

($8.80)

-2.74%

Sep

Soybean Oil

$32.03

$34.14

$32.95

($1.190)

-3.61%

Aug

Live Cattle

$116.325

$113.550

$110.350

($3.200)

-2.90%

Sep

Feeder Cattle

$147.55

$143.85

$139.93

($3.92)

-2.81%

Oct

Lean Hogs

$60.000

$61.925

$61.325

($0.600)

-0.98%

Dec

Cotton

70.65

68.03

68.03

0.000

0.00%

Sep

Oats

$1.670

$1.698

$1.690

($0.008)

-0.44%
Wheat prices were down 11/4% on the week in CHI, with KC and MPLS down 7.4% and 7.8% respectively. There was a final bearish push on Friday with daily losses in the front months of 18 cents for CBT wheat, 16 cents for KC and 5 cents for MPLS futures. The spread between front month MPLS and front month CBT futures expanded another 5 cents Friday/Friday to $1.09 per bushel.  MPLS initially lost ground on the Canadian production report, but Chicago was sharply lower on Friday to widen the spread back out. StatsCanada published its updated estimates for the 2016 wheat crop, calling for the second largest national production figure ever.  Their projected national average yield was 48.9 bushels per acre, up 14.25% from 2015. IGC raised their world estimate by 8 MMT. US weekly wheat export sales were slightly larger than the prior 4 week average. 
December cotton was UNCH for the week. The week began with a 2 point decline in the US crop condition rating, and a 3 point decline in the Texas state rating on our Brugler500 Index. The US Dollar Index was up 1.02 or 1% on the week but didn't impact cotton. Weekly export sales of upland cotton totaled 294,400 RB including 18,500 RB booked for next year. Pima sales were 38,200 RB including new crop sales of 6,100 RB.  China booked about 21.5% of the upland total and nearly 73% of the old crop pima cotton in this week's report. The updated AWP dropped to 58.81 from 60.23 a week ago.  The managed money specs trimmed their net long position by 5,320 contracts last week.
Cattle futures were down 2.9% this week, finishing with a $2.12 loss in the lead month on Friday. Feeder futures also posted heavy losses with nearby September losing 2.8% from a week earlier.  Cash cattle trade this week was sharply lower, with some scattered Friday reports at only $111 and $179 in the north. The weekly average will be higher, but the market is clearly panicking in the face of rising supplies and slow exports. Weekly US beef production was an estimated 494 million pounds, up 0.4% from last week and still running 6.9% larger than the same week in 2015. Beef production YTD is now up 4.6%, while export sales are up only marginally.  US export sales of beef for the week ending August 18 were only 8,030 MT, down about 43.2% from the prior week. That is not a pace that will clean up the supply.  
Lean hog futures ended the week 1% lower.  October hogs were down 60 cents on the week, thanks to the $2.62 gain posted on Friday.  Weekly export sales reported by the USDA on Thursday morning were 27,055 MT, the largest weekly total reported since April. Export shipments were larger than the same week a year ago for the third week in a row.  The pork carcass cutout value was up $1.83 or 2.45% from last Friday.  Five of the six primals were higher for the week, with bellies the weak link. Weekly USDA pork production  down 1.3% from the previous week and up 1.3% from the same week in 2015.  Pork production YTD is down 0.2% on a modest 0.4% increase in slaughter.  Yes, average carcass weights are still running below year ago.
Market Watch
Grain traders will start the week dealing with any surprise futures positions inherited after options expiration on Friday. The big moves in wheat in particular may have caught some folks by surprise, and September beans at $9.90 certainly hadn't appeared too likely three days earlier. We'll have the typical Export Inspections and Crop Progress reports on Monday.  Wednesday will  be first notice day (FND) for September grain futures deliveries. Thursday morning will feature the weekly USDA Export Sales report.  Thursday afternoon will also feature the monthly USDA CAIR reports (Fats & Oils, Grain Crush, Cotton Consumption). With Labor Day a week from Monday, a lot of market participants will be looking to make a 4 day weekend out of it. A lot of folks will be missing from the market on Friday.
Visit our Brugler web site at http://www.bruglermarketing.com or call 402-289-2330 for more information on our consulting and advisory services for farm family enterprises and agribusinesses.Clients can also get one touch access to our cash market and hedging recommendations via our mobile web site.  You will be taken to the mobile home page automatically if you visit our web site with the mobile device. Three times daily fundamental news from Brugler is available on the free side of the mobile site.
There is a risk of loss in futures and options trading. Past performance is not necessarily indicative of future results.  Copyright 2016 Brugler Marketing & Management, LLC