Published on:
23:10PM Jan 06, 2017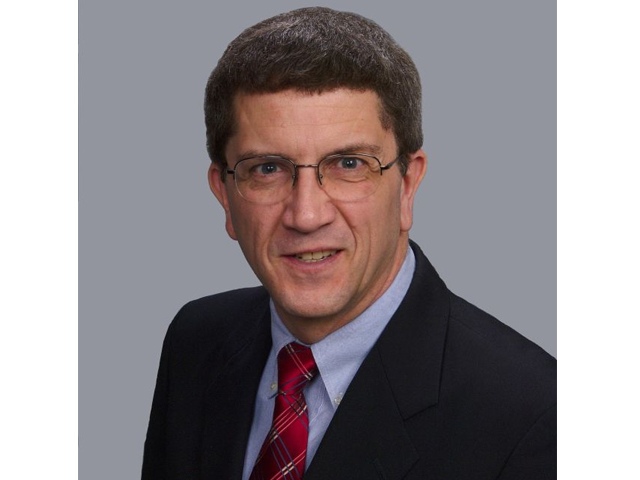 Market Watch with Alan Brugler and Ryan Palmer
January 6, 2017
Finding Balance
With some obvious rebalancing of the investment portfolios after the calendar year officially changed this week, some added market volatility should not come as a surprise.  Some markets finished the week surprisingly balanced, considering the circumstances. The US Dollar Index was sharply lower by mid-week, but bounced off the 40 day avearge to recover into Friday. The greenback logged a new high for the move about 940 points above the open, then finished the week about 900 points above the low for the week. Cotton futures surged higher with help from the lower USD, but also slipped back significantly after putting in a new high for the move. The wheat markets were higher on the week as fund money likely found prices attractive to help balance portfolios that were shy of their target values for 2017. The corn/soybean ratio crept back towards its normal range too. Many folks likely made time to sit down and square up their positions (and checkbooks) ahead of the January crop reports next week.
Corn futures were mostly 2 or 3 cents lower on Friday, but March 17 was still six cents higher on the week. National average cash corn prices logged their highest price since mid July. Weekly data from the EIA showed ethanol production at a new record daily average pace, and marked the tenth consecutive week with the grind rate above a million barrels per day. Ethanol stocks were steady week/week despite the record grind. USDA reported weekly export sales at a new low for the marketing year. Of course the reporting period included the Christmas holiday and the the US Dollar Index was at a 14 year high. Compared to the same week last year, both shipments and sales were up about 70%. The weekly Commitment of Traders report showed managed money accounts reducing their net short position in corn futures and options by 15.2% during the week ending Tuesday January 3.  They were shown adding 13,441 long positions and decreasing their short positions by 3,838 contracts during the period.
 

Commodity

 

 

 

Weekly

Weekly

Mon

12/23/16

12/30/16

01/06/16

Change

% Chg

Mar

Corn

3.4575

3.52

3.58

$0.060

1.70%

Mar

CBOT Wheat

3.935

4.08

4.2325

$0.153

3.74%

Mar

KCBT Wheat

4.0625

4.185

4.335

$0.150

3.58%

Mar

MGEX Wheat

5.3075

5.38

5.5275

$0.148

2.74%

Jan

Soybeans

9.89

9.965

9.86

($0.105)

-1.05%

Jan

Soy Meal

308

312.9

307.5

($5.400)

-1.73%

Jan

Soybean Oil

34.6

34.42

34.77

0.35

1.02%

Feb

Live Cattle

116.3

116.05

114.825

($1.225)

-1.06%

Jan

Feeder Cattle

130.73

130.45

128.33

($2.125)

-1.63%

Feb

Lean Hogs

63.2

66.15

63.975

($2.175)

-3.29%

Mar

Cotton

69.87

70.65

73.99

3.34

4.73%

Mar

Oats

2.185

2.285

2.28

($0.005)

-0.22%
Wheat futures ended Friday mixed, but all three classes posted solid gains of around 15 cents from last Friday. March futures were up 3.74% for SRW, 3.58% for HRW and 2.74% for HRS wheat.  Price found support on extremely cold temperatures in some of the winter wheat growing areas with little to no snow cover and dryer soil conditions. Strong demand for the higher protein and higher quality wheat continues. USDA's weekly Export Sales report through 12/30 had only 183,700 MT of new wheat bookings to log a new low in weekly sales for this marketing year. Like with corn, year/year comparisons for the same week tell a different story. Weekly wheat export shipments were up 55.2% and sales up 140% vs. the same week last year. As of Tuesday 12/27, managed money accounts were shown continuing to add to their net long in KC wheat with the position growing by more than 25% week/week.
Soybeans were 10.5 cents lower on the week after January posted a 17 1/2 cent loss on Friday following a 22 cent weekly trading range. The January17 soybean contract finished the week 8 1/2 cents below its 100 day moving average, but the Nov17 contract is still more than a nickel above its 100 day MA. Soy products were both lower, but more so in meal. January meal lost $5.40 or 1.73% while January soybean oil was 35 points lower, down 1.05%.  Bean oil export sales reported Friday morning were up 64% from the previous week and exceeded published expectations.  Export sales for the week ending 12/29 were a new marketing year low for both soybeans and soybean meal. Soybean shipments were still strong at 1.59 MMT, making that 13 weeks in a row with shipments larger than 1.5 MMT. The Buenos Aires Grain Exchange lowered their estimated Soybean planted area 300,000 hectares (ha) to 19.6 million ha.Weekly data from the CFTC showed managed money lightening up on their net long in soybeans for the fifth report in a row.  At 94,247 contracts, their net long position is the smallest reported since the week ending Ocotber 11.
Cotton futures saw huge gains early in the week, but sold off after breaking above the high from November.  The March17 contract ended the week up 334 points (4.73%) following a 423 point trading range for the first week of the calendar year.  A sharply lower US Dollar Index and higher crude oil brought indirect support. This is also the time of year where index funds are rebalancing their portfolios.  The ICAC report re-confirmed that global consumption will continue to be larger than global production, despite a projected 8% increase in production year/year. Weekly US export sales of upland were down 46% from the previous week, but were still more than double the amount booked during the same week last year. Shipments were down about 6% from the week before, but more than 56% larger than the same week a year ago. As of Thursday 12/30, accumulated cotton exports as a percent of total projected exports were 33% while the 5yr avg for that week is only 26%. The world average price (AWP) through Thursday is 61.61, up from 59.65 cents a week ago.  Managed money spec accounts were back to increasing their net long vs. the previous week.  Their net position in cotton futures and options was 6% larger week/week.
Live cattle futures were mixed on Friday from 25 cents lower to a nickel higher. Feeder cattle futures were mostly 5 to 22.5 cents higher on the day. Feb cattle futures slipped about 1.06% on the week and January feeders lost about 1.63% from last Friday's close. Wholesale beef prices were lower again on Friday.  The average price for choice boxes lost 2.2% from last Friday, but select boxes actually posted a slight gain on the week, up 38 cents from last Friday's price. The Choice/Select spread on Friday afternoon was down to $5.59, the tightest since mid September.  USDA reported another 1,700 MT of 2016 beef exports booked during the week ending 12/30. 2017 sales were 5,200 MT. Weekly export shipments were down from last week, but still much larger than the same week a year ago. Live trade this week was fairly inactive on very light demand without enough sales to determine a market trend.  The bulk of live sales reported on Thursday were at $118.  Dressed sales in the WCB were reported at $188, but also without enough volume for a market trend. Weekly FI slaughter including Saturday estimates was 537,000 head, which is 27,000 head larger than last week and 15,000 head smaller than the same week last year. The Commitment of Traders report showed the big spec funds adding another 2,644 contracts to their huge net long in cattle. At 95,160 contracts, that is the longest position reported for that group of traders since December of 2014.
Lean hog futures finished Friday with the February contract just below $64/cwt. That contract lost $2.175 or 3.29% from a week earlier.  The latest reading on the CME Lean Hog index was $57.61 and down another 37 cents week/week. Weekly estimated FI slaughter including Saturday was 2.088 million head. That is up 9,000 head from the previous week.  The average pork carcass cutout value on Friday afternoon was $79.01, down nearly 3.5% from a week ago. The biggest losses were in the Ham and Picnic cuts, down 10.3% and 16.8% respectively. Bellies were up another 3.55% this week. Weekly USDA pork export sales totaled 14,500 MT including 300 MT booked for 2016 shipment. Sales were down vs. both last week and the same week last year, but shipments for the week ending 12/29 were up more than 9% vs. the same week a year ago. Managed money accounts collectively reduced their net long in lean hog futures and options by about 3.3% during the week ending 1/3/17.
Market Watch
Next week we are back on regular schedule for the weekly USDA reports with export inspections on Monday morning.  EIA ethanol numbers will be out on Wednesday, and Export Sales will be published on Thursday morning like normal.  After that we have the 11AM CST release of what is historically one of the most volatile days of the year for USDA reports.  The list of reports includes: Grain Stocks, Annual Crop Production, Winter Wheat seedings, Season-Average Price Forecasts, and of course the monthly WASDE report. On Friday the January soy contracts expire and the CFTC will provide the Commitment of Traders report showing positions as of the close on Tuesday. Most of the big asset allocation adjustments for the index funds should be wrapping up after Thursday's data has been throughly processed.
Visit our Brugler web site at http://www.bruglermarketing.com or call 402-289-2330 for more information on our consulting and advisory services for farm family enterprises and agribusinesses.Clients can also get one touch access to our cash market and hedging recommendations via our mobile web site.  You will be taken to the mobile home page automatically if you visit our web site with the mobile device. Three times daily fundamental news from Brugler is available on the free side of the mobile site.
There is a risk of loss in futures and options trading. Past performance is not necessarily indicative of future results.  Copyright 2017 Brugler Marketing & Management, LLC