Published on:
21:32PM Aug 05, 2016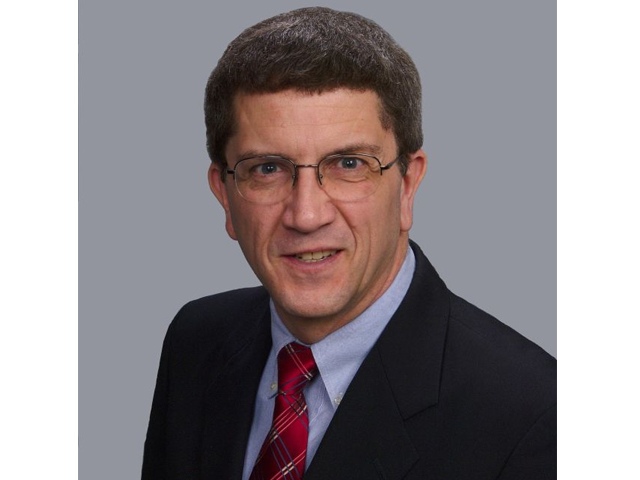 Market Watch with Alan Brugler
August 5, 2016
Fistful of Dollars
I recently inherited a box of Western movies (my Dad had been a big fan of Westerns), including a trilogy of Clint Eastwood movies from the so called spaghetti western era. In all three movies, the main characters are chasing a pile of gold, which passes through various hands due to the untimely death of the previous holder.  Eastwood's character tends to outsmart the various villains and ends up with the money or the gold.  Like in the movies, the commodity markets have bulls and bears each pushing their position and temporarily "winning". Eventually the good guy in the middle profits from the mistakes of the others, captures some of the gold and gets to keep on riding (farming). Keep practicing your shooting (marketing skills) because it will get you out of some tight scrapes. The title of the third movie?  The Good, the Bad and the Ugly. You know which one you want to be!
Corn futures lost 3.2% for the week on rising perceptions on the size of the US crop and spec fund selling against commercial longs.  Demand continues to be solid. Daily average ethanol production was back to 1.004 million bpd, the 6th time this year is has been into 7 figures. Weekly corn consumption for ethanol (before DDG net back) was around 105 million bushels, with some sorghum also being used. Ehtanol stocks were up 200,000 barrels.  US corn export shipments were over 1 MMT for the 9th week in a row, and 18th of the past 19 weeks. Our Brugler500 Index of the crop condition ratings was steady week/week, and still higher than normal for this week of the year. While the standard error of the forecast is pretty high this early, the Brugler500 rating is indicating a national average yield in the 173 bpa range. Managed money accounts were shown adding 38,894 contracts to their net short position during the week ending August 2. Their collective net short position for futures and options was -104,432 contracts at that time.
Soybean futures dropped 2.9% for the week, erasing last week's gain and leaving them 2 3/4 lower than they were two weeks ago. Aug16 soy meal was $6.10 higher on Friday, but down $14.20 for the week. Bean oil futures were also higher by 0.6%. Old crop export sales rebounded sharply from the previous week, with new bookings of 542,200 MT. Prices are clearly attractive to world importers, with USDA announcing sales of 100,000 MT or more on 8 consecutive days. Some of those blocks were over 400,000 MT. Crop condition ratings improved two points on our Brugler500 Index from the week before. At 379, the rating is almost identical to 2014 at this time (380). The Friday Commitment of Traders report from CFTC showed managed money spec funds had reduced their net long position to 106,338 contracts as of the close on August 2 (net of future and options). This amounts to a net reduction of 15,351 contracts during the reporting week.
Wheat prices ended the week higher in all three major classes, thanks to a rally on Friday.  September HRW futures were up 1/2% for the week. SRW futures were up 8 1/4 for the week thanks to a double digit gain in nearby September on Friday. Weekly export sales disappoint at only 326,500 MT for 2016/17 shipment. That said, export commitment YTD are 40% of the full year estimate and close to the 41% average for this date. Unshipped sales commitments are 18% larger than last year at this time.  CFTC showed the net position for managed money accounts was record short for both SRW and HRW futures and options. The funds were net short 129,058 contracts in Chicago on August 2.  Commericals continue to be further and further net long, as end users like mills buy scale down into 10 year low prices, and a lack of farmer selling limits the commercial short position.
 

Commodity

 

 

 

Weekly

Weekly

Mon

07/22/16

07/29/16

08/05/16

Change

% Chg

Sep

Corn

$3.350

$3.345

$3.243

($0.103)

-3.16%

Sep

CBOT Wheat

$4.253

$4.078

$4.160

$0.083

1.98%

Sep

KCBT Wheat

$4.190

$4.098

$4.118

$0.020

0.49%

Sep

MGEX Wheat

$4.953

$4.883

$4.950

$0.067

1.36%

Aug

Soybeans

$10.065

$10.325

$10.038

($0.288)

-2.86%

Aug

Soy Meal

$346.70

$350.00

$335.80

($14.20)

-4.23%

Aug

Soybean Oil

$30.21

$30.35

$30.52

$0.170

0.56%

Aug

Live Cattle

$109.950

$113.075

$117.675

$4.600

3.91%

Aug

Feeder Cattle

$137.20

$140.05

$149.65

$9.60

6.41%

Aug

Lean Hogs

$75.275

$68.975

$67.450

($1.525)

-2.26%

Dec

Cotton

72.68

74.04

76.74

2.700

3.52%

Sep

Oats

$2.075

$2.005

$1.788

($0.218)

-12.17%
December cotton ended the week 270 points higher, up 3.52% after a 1.84% advance the week before. During the week ending July 21, export sales of upland cotton totaled 232,400 RB, remarkably similar to the 234,724 RB for the previous week. Most of this was new crop, as the marketing year ended on July 31 and this report was through July 28.  The US Dollar index was up .7% this week, but didn't seenm to affect commodities much overall. The USDA AWP for the upcoming week is 64.55, down from 65.50 the previous week. That is still too high for an LDP. The Friday Commitment of Traders report showed managed money added 8,944 contracts to their net long position during the previous week.  At 76,468 contracts, that is the largest net long position reported for managed money accounts in cotton since 2013.  
August live cattle futures rallied nearly 4% this week. Feeder futures were up $9.60, or 6.4% for the week.  USDA reported 10,300 MT of US beef export sales for last week, only half of the week before. Wholesale beef prices were higher this week, with the weighted average for choice boxes up 0.7% and select product up 0.3%. Cash cattle traded in some volume on Thursday at $118 in the south and $187-190 in the north. That was about $2.00 higher than last week. Weekly beef production was steady with last week, but up 6.8%% from the same week in 2015 on 8.4% larger slaughter. YTD beef production is up 4.4%. Including Saturday estimates, weekly FI slaughter was 579,000 head, down 2,000 head from last week, but 45,000 head larger than the same week in 2015.  
Lean hog futures dropped 2.3% for the week.  The weighted average carcass cutout price was down $2.44 from last Friday. That was a 3% drop in the product value week/week. The belly primal was down 2.3% on top of the 28.2% loss from the previous week. Our "sell it or smell it" rule came into effect and they are still trying to whittle down those warehouse supplies. USDA pork export sales during the week ending July 21 totaled 14,500 MT, an improvement of 35% from the previous week, but as usual representing only a small portion of total pork export sales. China is still shipping previous purchases, but has been out of the market for several weeks waiting to see how low it will go. Weekly FI slaughter, including Saturday projections, was estimated at 2.193 million head, up 9,000 head from last week, and 69,000 head bigger than the same period a year ago. Despite the recent increased pace, pork production YTD is still down 0.3% from last year at this time.
Market Watch
Cattle traders will begin the week reacting to any surprise positions inherited as a result of August options expiration on Friday. Monday will be first notice day for August futures deliveries. We'll see the usual USDA Export Inspections and Crop Progress reports on Monday as well. We'll have the usual EIA weekly ethanol production on Wednesday and weekly Export Sales report on Thursday morning. The main event will be the USDA Crop Production and WASDE reports on Friday morning, with the first official NASS yield estimates for 2016 corn and soybeans.  Friday will also mark the expiration of the August hog and soybean complex futures contracts.
Visit our Brugler web site at http://www.bruglermarketing.com or call 402-289-2330 for more information on our consulting and advisory services for farm family enterprises and agribusinesses.Clients can also get one touch access to our cash market and hedging recommendations via our mobile web site.  You will be taken to the mobile home page automatically if you visit our web site with the mobile device. Three times daily fundamental news from Brugler is available on the free side of the mobile site.
There is a risk of loss in futures and options trading. Past performance is not necessarily indicative of future results.  Copyright 2016 Brugler Marketing & Management, LLC