Published on:
22:55PM Mar 08, 2019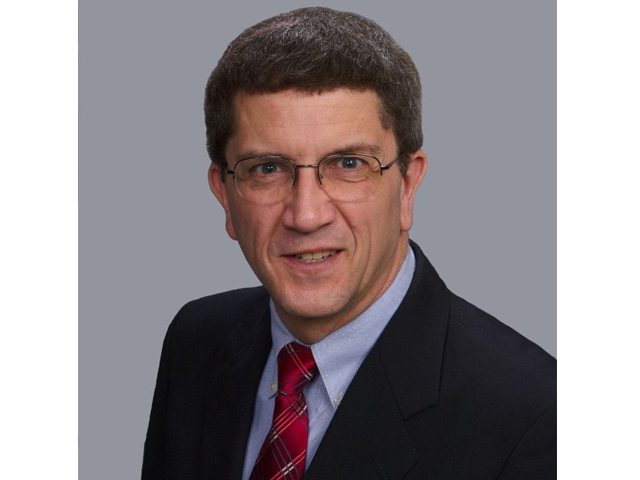 Market Watch with Alan Brugler
March 8, 2019
From Red or White to Green
There is quite a contrast between regions of the country right now. I'm not talking red states vs. blue states, but rather snow states vs. those with more temperate climes. Several areas saw record snowfall for February and it is still there.  In fact, a big chunk of the northern and western US is still white on those snow cover maps. Combining weeks of fighting snow (or too much rain in the Southeast) with red on the quote screens has some folks in a pretty bad mood. Seeing red and seeing white seems to not be a good combination. This too shall pass. Markets are mean reverting, which means eventually red weeks turn into green weeks with higher prices. Nature is mean reverting also, and the calendar says March 20 is the first day of spring. That white or brown you may be seeing out your window will turn to green as well. Hang in there!
Corn futures were down 2.3% after losing 3% the previous week. On Friday, USDA cut projected corn exports 75 million bushels due to the slow pace of sales, and cut corn use for ethanol by 25 million bushels due to plant shutdowns that have limited monthly grind. While corn export commitments are within 1% of last year, outstanding sales awaiting shipment are down 36%. USDA also lowered the average cash price midpoint 5 cents to $3.55 for the year. The CFTC confirmed another huge increase in the speculative short position, with some commercial buying but a rapidly shrinking commercial short hedge position. The spec funds added 72,318 contracts to their net short in the week ending March 5. That put them net short 176,777 contracts for futures and options combined.
 

Commodity

 

 

 

Weekly

Weekly

Mon

02/22/19

03/01/19

03/08/19

Change

% Chg

May

Corn

$3.8450

$3.7300

$3.6425

($0.087)

-2.35%

May

CBOT Wheat

$4.9175

$4.5725

$4.3950

($0.178)

-3.88%

May

KCBT Wheat

$4.66

$4.45

$4.31

($0.140)

-3.15%

May

MGEX Wheat

$5.645

$5.583

$5.493

($0.090)

-1.61%

May

Soybeans

$9.24

$9.12

$8.96

($0.158)

-1.73%

May

Soy Meal

$309.40

$307.40

$303.70

($3.700)

-1.20%

May

Soybean Oil

$30.85

$30.24

$29.65

($0.590)

-1.95%

Apr

Live Cattle

$128.88

$129.55

$129.68

$0.125

0.10%

Mar

Feeder Cattle

$142.90

$141.23

$143.93

$2.700

1.91%

Apr

Lean Hogs

$55.45

$56.40

$60.55

$4.150

7.36%

May

Cotton

$73.01

$73.85

$73.49

($0.360)

-0.49%

May

Oats

$2.7425

$2.6425

$2.6350

($0.008)

-0.28%
Wheat futures had yet another tough week.  Chicago was down 3.9% on a lack of export demand.  KC HRW was down 3.1% after failing to attract Saudi business in the big tender. MPLS spring wheat was down 1.6%, reflecting overall wheat weakness but supported by significant snow cover and cold forecasts for spring wheat country into at least the middle of March. The MATIF futures in Paris were still under pressure, losing 3.0% this week after dropping 2.7% the previous week. They posted their lowest close since September. USDA cut projected US exports for the year by 35 million bushels on Friday. Commitments are 2% higher than year ago at this time, but that wasn't going to get US shipments to 1 billion bushels by May 31.
Soybean futures were 1.7% or 15 ¾ cents this week after sliding 1.3% the previous week.  Soybean meal was down 1.2% from Friday to Friday. Soy oil lost nearly 2% for the second week in a row and put a lot of pressure on product value. USDA didn't do much in the WASDE report, adding 10 million bushels to annual crush and reducing the projected ending stocks to 900 million bushels. China did start to buy some of the 10 MMT indicated by US Ag Sec Perdue a couple weeks ago, with 664,000 MT confirmed under the daily reporting system on Friday. Trade rumors from Asia had them buying 2-3 million metric tonnes (MMT), so more confirmations are expected next week. Unshipped export sales on the books are 38% larger than last year, excluding Friday's sale.  The Commitment of Traders report for the week ending March 5 showed the spec funds adding 14,320 contracts to their net short on the week, taking it to -50,302 contracts.
Cotton futures lost half a percent this week, with nearby futures continuing to trade in the 73-74 cent range. USDA made no changes to the US S&D balance sheet on Friday, other than lowering the cash price midpoint for the year to 70 cents from 72 last month. US Cotton export commitments are 87% of the full year WASDE estimate, matching the 5 year average pace of 87% for this date. The CFTC Commitment of Traders report on Friday showed the large spec funds backing off a little, at least through the March 5 reporting date. They had reduced their net short position by 2,723 contracts in the last reporting week, but were still net short 18,301 contracts of futures and options.
Live cattle futures were up a whopping $.12 this week in nearby April. Cash cattle were trading at $205 in the north on Friday, UNCH from the previous week. Cattle traded at $128-128.50 in both northern and southern regions, also close to UNCH for the week. Carcass weights continue to run well below year ago due to miserable feedlot conditions in the Plains. Feeder cattle futures were up $2.70 or 1.9% for the week, thanks to a strong Thursday-Friday rally. Weaker feed costs and hints of moderating weather for late March helped boost interest. The CME feeder cattle index was $140.03, up 80 cents for the week. Wholesale beef prices were higher this week, with choice boxes up $4.84 or 2.2% while Select 600-900# carcass values were up $1.99/cwt or 0.9%. The weekly beef production was down 0.4% from the previous week and 0.5 % smaller than the same week in 2018. Beef production YTD is down 1.7% on 0.3% smaller slaughter.  Friday's off cycle USDA Cattle on Feed report showed slightly larger than expected January placements and a Feb 1 On Feed inventory that was 100.41% of February 2018. Cattle are the only commodity in our table right now where the spec funds are net long. They built that long to 129,079 contracts as of March 5.  That is their biggest bull play in cattle since November 2017.
Lean hog futures jumped 7.4% this week, anticipating a turn in the cash hog market and seeing shorts trying to cash out while they still had gains. The CME Lean Hog index was $51.75 on Friday, down $0.89 from the previous week. The pork carcass cutout value rose $3.12 or 5% for the week. The two week gain is 7.7%. Pork production this week was up 4.1% from the weather depressed previous week and 5.9% larger than the same week in 2018. The Prestage plant in Iowa also started up operations, adding industry capacity. Pork production for the year to date is up 2.7% from last year on 2.4% more slaughter. Commitment of Traders data released Friday showed the large spec funds still net short 6,292 contracts as of March 5.  
Market Watch
The USDA Export Inspections report is scheduled for Monday. The weekly EIA ethanol report will be out on Wednesday with USDA's weekly Export Sales report on Thursday.   While many of the March grain contracts already act dead, they don't officially expire until Thursday.  NOPA is scheduled for a monthly crush report release on Friday morning, right ahead of those weekend St. Patrick's Day celebrations.
Visit our Brugler web site at http://www.bruglermarketing.com or call 402-289-2330 for more information on our consulting and advisory services for farm family enterprises and agribusinesses.
Sound analysis and seasoned advice makes a difference to your bank account!
There is a risk of loss in futures and options trading. Similar risks exist for cash commodity producers. Past performance is not necessarily indicative of future results.
Copyright 2019 Brugler Marketing & Management, LLC.