Published on:
22:20PM Jan 13, 2017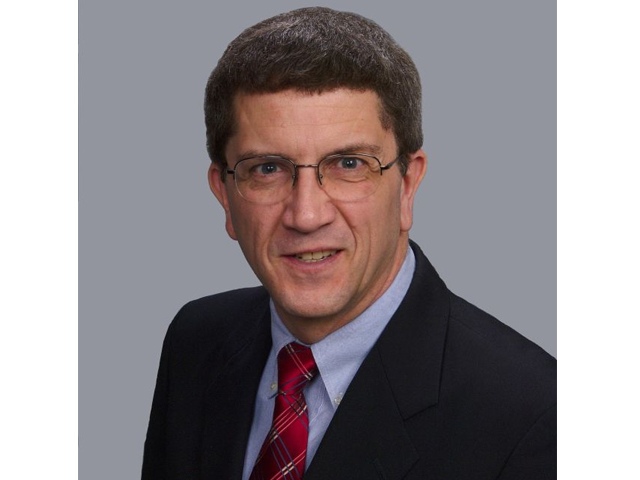 Market Watch with Alan Brugler
January 13, 2017
Fun(d) Money
One of the buzz items at the beginning of the week was expected heavy fund buying of certain commodities as index funds rebalanced their portfolios to new target weights for 2017. The early talk was that net corn buying by the index fund category could be 50,000 contracts, with wheat also a presumed beneficiary of net cash inflows. The Bloomberg Commodity Index was hiking target weights for corn, soybeans, soybean meal, KC wheat, cattle and hogs. The Dow Jones Commodity Index, another big one in terms of dollar impact, was raising weights for soybeans, cattle, and feeder cattle. However, notice that corn was up in one index and down in the other. Those commodities where both funds were adding (soybeans, cattle hogs) ended up having some of the bigger moves for the week.
This index fund or swaps money is typically buy and hold for the entire year. Some argue it doesn't matter who is buying or selling, but our thinking is that $20 million or $50 million coming into a commodity in a 5 day period and staying for the year will likely raise the overall price level while it is there. It won't necessarily move the price around (the managed money CTA, CPO and hedge fund reporting category has a much stronger correlation to weekly price movement), but it is base demand.  Corn didn't get the bounce because some funds were reducing positions while others were raising, and because we may have also seen a little anticipatory buying by speculators ahead of the re-balancing period who then sold into the index fund activity.
Corn futures eked out a ½ cent gain for the week. Weekly data from the EIA showed ethanol production at a new record daily average pace, and marked the eleventh consecutive week with the grind rate above a million barrels per day. Ethanol stocks did jump up after Americans went back to work after the holidays and gasoline use slowed. The big news for the week came on Thursday. USDA cut their final US corn yield estimate to 174.6 bpa from 175.3, dropping production to 15.148 billion bushels. December 1 corn stocks at 12.384 billion bushels were slightly larger than the average trade guess, but not far off. WASDE cut projected year end corn stocks to 2.355 billion bushels.
Wheat futures ended the week higher in all three markets, but there was a big spread. MPLS hard red spring wheat was up 5.4% for the week, with KC HRW up 3.6%. The soft wheat traded in Chicago was up only 0.6%, that is 2 ¾ cents per bushel. USDA confirmed rumors of a much smaller US wheat crop in 2017, showing a drop in winter wheat plantings to 32.4 million acres. That was 2 million smaller than the average trade guess, and almost 4 mlllion below year ago. Kansas wheat growers have trimmed acreage 20% in two years. The market took that bullish news and ran with it, ignoring bearish news items like a new all time high in projected world wheat stocks and a rise in projected US ending stocks to 1.186 billion bushels. The Grain Stocks report once again showed a negative residual for wheat and forced WASDE to cut projected wheat feed use.  The CFTC Commitments report on Friday night showed the big spec funds trimming 18,625 contracts from their big net short position in Chicago, while more than doubling their net long in KC HRW in the week ending January 10.
 

Commodity

 

 

 

Weekly

Weekly

Mon

12/30/16

01/06/16

01/13/17

Change

% Chg

Mar

Corn

3.52

3.58

3.585

$0.005

0.14%

Mar

CBOT Wheat

4.08

4.2325

4.26

$0.027

0.65%

Mar

KCBT Wheat

4.185

4.335

4.49

$0.155

3.58%

Mar

MGEX Wheat

5.38

5.5275

5.8275

$0.300

5.43%

Mar

Soybeans

10.04

9.9475

10.4625

$0.515

5.18%

Mar

Soy Meal

316.6

311.3

333.9

$22.600

7.26%

Mar

Soybean Oil

34.66

34.98

35.6

0.62

1.77%

Feb

Live Cattle

116.05

114.825

118.525

$3.700

3.22%

Jan

Feeder Cattle

130.45

128.33

130.45

$2.125

1.66%

Feb

Lean Hogs

66.15

63.975

65.6

$1.625

2.54%

Mar

Cotton

70.65

73.99

72.27

-1.72

-2.32%

Mar

Oats

2.285

2.28

2.425

$0.145

6.36%
Soybeans climbed 5.2% for the week, helped along by a 7.3% surge in soybean meal futures prices and a 1.8% rise for soy oil. Weekly soybean export sales bookings were slow, with only 348,900 MT booked through 1/5.  New crop sales were net negative by 57,000 MT. That said, sales on the books are 24% larger than last year at this time, and 87% of the full year export forecast is already either shipped or under contract. On Thursday, USDA trimmed estimated average soybean yield to 52.1 bpa, while also revising planted and harvested acres downward. Smaller production (4.307 billion bushels) flowed to the bottom line and ending stocks tightened from 480 million to a projected 420 million bushels.  That was a shift the fundamental bulls could feed on.
Cotton futures dropped 2.3% for the week. Weekly US export sales of upland were solid at 236,000 running bales of upland, with an additional 10,000 pima type sold.  As of Thursday Jan 5, cotton exports had been committed for 76% of the full year WASDE estimate. This is on pace with the 5 year average pace of 76%.  Projected exports were raised 300,000 RB because of the strong pace. Unfortunately for bulls, NASS also bumped up acreage and yield. The WASDE ending stocks estimate swelled to 5 milllion bales. The spec funds are still huge longs in cotton, adding 9,575 contracts to their net long position.  They were net long 90,215 contracts as of Jan 10.
Live cattle futures were up 3.2% for the week in back and forth trading. Feeder cattle futures were mostly 5 to 22.5 cents higher on the day. Feb cattle futures slipped about 1.06% on the week and January feeders were up a more cautious 1.7%. Wholesale beef prices were sharply lower for the week. Choice boxed beef dropped $8.01/cwt (4%) while Select boxes were down $6.68 (3.5%). The Choice/Select spread on Friday afternoon was down to $4.26 vs. $5.59 last week. The bulk of live sales reported on Wednesday and Thursday were at $118.  Some dressed sales in the WCB were reported at $188 on both Thursday and Friday but volume was slow to develop. Weekly FI slaughter including Saturday estimates was 609,000 head, which is 34,000 head larger than the same week last year. The Commitment of Traders report showed the big spec funds adding another 4,382 contracts to their huge net long in cattle. At 99,942 contracts, that is the longest position reported for that group of traders since 2014.
Lean hog futures rallied 2.5% this week despite a dramatic slow down in weekly pork exports to only 12,700 MT. The latest reading on the CME Lean Hog index was $61.85, up $4.24 for the week. Weekly estimated FI slaughter is estimated at 2.402 million head. That is up 4.6% from the same week in 2016. With two fewer kill days, pork production YTD is 12.6% smaller than last year. Weekly slaughter was up 3% vs. year ago, so production will eventually catch up. The average pork carcass cutout value on Friday afternoon was up $1.53 per cwt, or 1.93% from the previous week.  In the WASDE report, USDA bumped up projected 2017 pork production by 405 million pounds. Export and import ideas were UNCH, so prices will have to adjust lower at some point to get US consumers to buy 51.8# per capita instead of the 51.0 #'s in 2016. Managed money accounts collectively increased their CFTC net long in lean hog futures and options by 1,073 contracts in the reporting week ending 1/10/17.
Market Watch
We are back to another holiday week schedule, with markets closed on Monday for the MLK holiday. That bumps the weekly USDA reports back a day, with export inspections on Tuesday morning.  NOPA monthly crush is also expected on Tuesday. The EIA energy reports will be on Thursday. Weekly Export Sales will be published on Friday morning. 
Visit our Brugler web site at http://www.bruglermarketing.com or call 402-289-2330 for more information on our consulting and advisory services for farm family enterprises and agribusinesses.Clients can also get one touch access to our cash market and hedging recommendations via our mobile web site.  You will be taken to the mobile home page automatically if you visit our web site with the mobile device. Three times daily fundamental news from Brugler is available on the free side of the mobile site.
There is a risk of loss in futures and options trading. Past performance is not necessarily indicative of future results.  Copyright 2017 Brugler Marketing & Management, LLC