Published on:
21:09PM Oct 28, 2016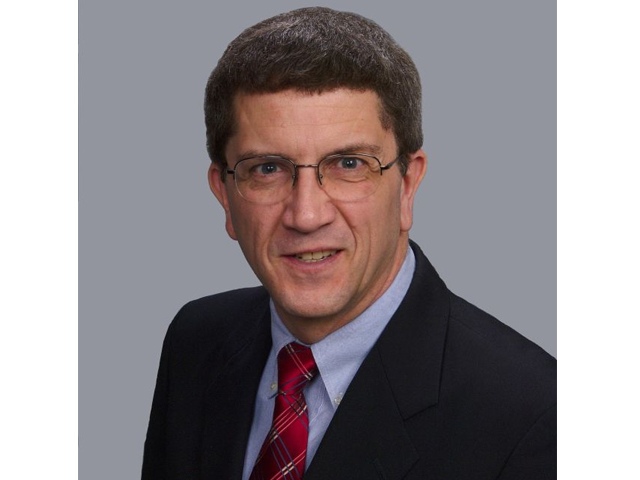 Market Watch with Alan Brugler
October 28, 2016
Ghosts and Apparitions
It is Halloween weekend, a uniquely American and commercialized holiday to fit in between Labor Day and Thanksgiving. It allows millions of kids and adults to dress up and pretend they are something that they are not. In some places you go to a haunted house to be deliberating scared. Being long a few pens of cattle since last summer would have done the same thing without leaving home! Another common theme is that of ghosts and apparitions. An apparition is defined by dictionary.com as "…an immaterial appearance that seems  real, and is generally sudden or startling in its manifestation". Ghosts are of course souls of dead people appearing to the living in bodily likeness. It would appear that we are seeing apparitions in the cattle and hog markets, just in time for Halloween. Both markets were seen as dead and condemned to a downward spiral in prices by oversupply and an unwillingness of the living producers to give up.  Yet we see hogs up 10% this week, and cattle up  8.6% in two weeks. Corn and soybeans weren't quite as dead, but do seem to be levitating in ghost like fashion.
Corn futures were up 3 cents per bushel for the week. Weekly export sales through October 20 were slower than expected at 799,300 MT. However, export commitments YTD are 85% larger than last year at this time.  Total commitments are 41% of the full year USDA forecast, on pace with the 40% average. Ethanol stocks were up sharply after hitting a multi-month low the previous week.  The IGC raised estimated world corn production by 8 MMT, and is projecting a 6% rise in the already burdensome ending stocks to 221 MMT. The CFTC report on Friday afternoon showed the big spec funds cutting their net short position by only 1,016 contracts last week. They were still net short 68,962 contracts as of 10/25.
Wheat futures were lower in all three markets this week, with KC the weakest. Weekly US export sales were larger than expected at 672,400 MT vs. 513,800 MT the previous week.  Outstanding export commitments are currently 25% larger than last year at this time.  Speculative funds added a significant 21,136 contracts to their net short position in CHI wheat in the reporting week ending October 25. That took them back to net short 123,387 lots. They were adding to net longs in KC HRW, however.
Soybeans were up 1.8% this week, boosted by a 0.8% rally in soybean oil and a 3.9% pop in soybean meal. Soybean exports and export sales continue to be stout, with the latter at 2.045 MMT in the week ending October 20. Soybean export commitments YTD are 26% larger than last year at this time. Argentina is seeing flooding in western Buenos Aires province that is interfering with planting. Brazil is showing rapid planting progress, ahead of the 5 year average pace. July-Sep combined soy crush for Brazil and Argntina was down 3 MMT vs. year ago.  The Commitment of Traders reports on Friday showed the large spec funds adding 10,954 contracts to their net long position in the CFTC reporting week. They were net long 98,605 contracts at COB on 10/25.
Cotton futures rallied 2.5% this week after losing 2.2% this week. A US dollar breakout to new highs for the month was initially seen as bearish, but cotton rallied sharply into the end of the week on a stronger US GDP performance for the third quarter ( 2.9%) which suggested improved 4Q consumer interest.  Weekly cotton export sales dropped off sharply, from 340,200 RB of upland two weeks ago to 129,200 RB this past week. Cotton export commitments are 64% larger than last year at this time. The AWP dropped to 59.25 from 60.66 cents, effective through Thursday.
 

Commodity

 

 

 

Weekly

Weekly

Mon

10/14/16

10/21/16

10/28/16

Change

% Chg

Dec

Corn

$3.54

$3.53

$3.55

$0.025

0.70%

Dec

CBOT Wheat

$4.21

$4.15

$4.09

($0.060)

-1.47%

Dec

KCBT Wheat

$4.18

$4.22

$4.11

($0.103)

-2.49%

Dec

MGEX Wheat

$5.29

$5.29

$5.25

($0.045)

-0.86%

Nov

Soybeans

$9.63

$9.83

$10.01

$0.182

1.82%

Dec

Soy Meal

$300.60

$306.50

$319.00

$12.500

3.92%

Dec

Soybean Oil

34.38

35.12

35.41

0.290

0.82%

Oct

Live Cattle

$95.90

$101.15

$104.20

$3.050

2.93%

Nov

Feeder Cattle

$115.65

$119.70

$121.55

$1.850

1.52%

Dec

Lean Hogs

$42.23

$41.85

$46.80

$4.950

10.58%

Dec

Cotton

70.57

69.07

70.82

1.750

2.47%

Dec

Oats

$1.99

$2.18

$2.24

$0.055

2.46%
Live cattle futures jumped nearly 3% this week. Feeder cattle were up 1.5% (Nov contract).  October feeders expired on Thursday, and the CME Feeder Index was up 94 cents on Friday to $121.84 to bring it into line with the expired futures. Weekly beef production was 10% larger than the same week in 2015 and up 2.2% from the previous week. YTD beef production is now up 5.1%. Wholesale beef prices were higher this week, with choice boxes up 1.9% and select up 2.1%.  Weekly beef export sales were very slow at 8,300 MT, down nearly half from the previous week.  Estimated weekly FI slaughter at 613,000 head was up 11,000 from the previous week.  The spec funds are net long cattle, adding 7,772 contracts to the CFTC position last week and bringing it to 34,994 contracts.
Lean hog futures jumped 10.6% this week. The CME Lean Hog index was $51.85, still down 81 cents from the previous week.  Dec futures are only $46.80 after the rally, so this was about narrowing the basis premium because cash wasn't dropping as fast as the board had priced it. Weekly slaughter of 2.401 million head was down 4.5% from last week and 6.5% above year ago. The Tarheel plant in NC was dark on Thursday and Friday for repairs, dragging down the weekly kill. Some other Eastern packers were scheduling weekend hours to help take up the slack. Pork production YTD is up 0.8% on the year. The pork carcass cutout value was up 82 cents for the week, a 1.14% advance.
Market Watch
USDA will issue the usual Export Inspections and Crop Progress reports on Monday.  October cattle futures will also expire on Monday, and we will likely see some end of month asset allocation shifts from the funds. Monday is also FND for November soybean deliveries. Tuesday is November 1, and features the monthly USDA Grain Crush and Fats & Oils reports. The FOMC is also meeting on Tuesday and Wednesday. Any rate hike is generally expected to be in December, so a move in November would be a surprise. USDA weekly Export Sales are due on Thursday morning.  November serial cattle options expire on Friday.
Visit our Brugler web site at http://www.bruglermarketing.com or call 402-289-2330 for more information on our consulting and advisory services for farm family enterprises and agribusinesses.Clients can also get one touch access to our cash market and hedging recommendations via our mobile web site.  You will be taken to the mobile home page automatically if you visit our web site with the mobile device. Three times daily fundamental news from Brugler is available on the free side of the mobile site.
There is a risk of loss in futures and options trading. Past performance is not necessarily indicative of future results.  Copyright 2016 Brugler Marketing & Management, LLC