Published on:
23:46PM Feb 23, 2018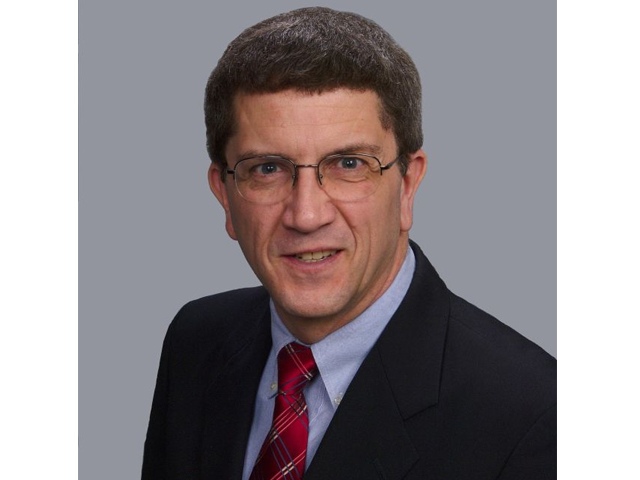 Market Watch with Alan Brugler and Austin Schroeder
February 23, 2018
Gimme That GPS
We are in the business of providing marketing road maps.  You are at point A and want to go to point B. There is a path to get you there, but also detours and road closings. The bane of my existence is one of those gates closing an interstate access ramp, meaning you aren't going anywhere! It also helps to know where you are.  In the commodity markets below, we have a mixture of destinations.  Soybean Meal and beans are climbing mountains but it is a little foggy and the destination is hard to see. Hogs found a bridge across a low spot and are trying to go up the other side. Cotton bulls got stuck on an extended detour. Cattle appear to be wandering around and need a GPS to ascertain their current position.
Corn futures showed very little change on the week, as March was down just 1 1/4 cents since last Friday. The USDA Ag Outlook Forum showed expectations for 90 million acres of corn for 18/19. They also see the national average yield at 174 bpa, down from the 17/18 record of 176.6 bpa. Production is seen at 14.39 bbu, with ending stocks down to 2.272 bbu. The weekly USDA Export Sales report indicated another week of large old crop sales at 1.55 MMT for the week of February 15. That is the sixth consecutive week of 1 MMT in sales. Total export commitments are now 72% of the USDA projection, matching the average pace but 5% lower than last year. Ethanol production for the week of 2/16 totaled 1.068 million barrels per day, 41,000 bpd above the previous week. The CFTC report on Friday night showed the spec funds flipping their position to net long 18,674 contracts. That was a movement of 29,288 contracts during the week of February 20.
Wheat futures were lower in all three markets this week, as KC HRW led the way down 1.99%. Chicago SRW was off nearly 1.2% and MPLS spring wheat down 0.74%. The USDA chief economist expects to see the US wheat acreage total 46.5 million acres in 18/19, up slightly from a year ago. The USDA estimates that the US will show total wheat production at 1.839 bbu, on higher yields of 47.4 bpa. The 18/19 carryout is projected at 931 mbu, down from the current estimate of 1.009 bbu. The Export Sales report was up to 328,859 MT for the week of 2/15. Export commitments (shipped and to be shipped) total 83% of the full year USDA forecast, still lagging the average of 91% and last year's 92%. The Friday Commitment of Traders report showed the big spec funds adding to their short Chicago SRW positions by 10,208 contracts in the week ending February 20. They were net short 67,039 contracts at that time.
Soybean futures saw 14 3/4 cent gains over the course of the week, coming back from slight losses on Thursday. Soy meal was up $2.20/ton, while soy oil lost 2.6% for the week. The USDA's annual Ag Outlook Forum projects US producers will plant 90 million acres of soybean in 18/19. Production is seen at 4.32 bbu, with yield expected to slip to 48.5 bpa. Larger use is expected in 18/19 via mainly exports, as carryout is seen at 460 mbu, down 70 mbu from 17/18.  US weekly export sales saw a net cancellation of 109,144 MT for the week ending February 15. That was mainly caused by net reduction to China (361,734) and unknown destinations (123,200 MT). Total export commitments are now just 78% of the full year USDA projection. They were 90% complete last year with the average running 91% for this date. The large reportable managed money crowd added 56,242 contracts to their CFTC net long soybean position. They were net long 99,111 contracts as of Tuesday.
 

Commodity

 

 

 

Weekly

Weekly

Mon

02/09/18

02/16/18

02/23/18

Change

% Chg

Mar

Corn

3.62

3.675

3.6625

($0.012)

-0.34%

Mar

CBOT Wheat

4.49

4.5775

4.5225

($0.055)

-1.20%

Mar

KCBT Wheat

4.655

4.785

4.69

($0.095)

-1.99%

Mar

MGEX Wheat

6.035

6.0525

6.0075

($0.045)

-0.74%

Mar

Soybeans

9.83

10.215

10.3625

$0.148

1.44%

Mar

Soy Meal

343.8

373.3

375.5

$2.200

0.59%

Mar

Soybean Oil

31.96

31.54

32.36

$0.820

2.60%

Feb

Live Cattle

126.525

130.1

128

($2.100)

-1.61%

Mar

Feeder Cattle

146.20

149.73

146.00

($3.725)

-2.49%

Apr

Lean Hogs

68.85

68.15

71.375

$3.225

4.73%

Mar

Cotton

76.68

75.72

81.45

$5.730

7.57%

Mar

Oats

2.665

2.6775

2.6

($0.078)

-2.89%
Cotton futures rose a sharp 7.57% on the week. The US dollar index was higher for the week, but still gives 3rd party currencies some buying power. The USDA Ag Outlook Forum showed expectations for the 18/19 cotton acreage at 13.3 million acres, up 5.5% from last year.  Production is seen at 19.5 bales on a lighter yield of 828 lbs/ac. Exports of 16 million bales are projected to keep the ending stocks number UNCH at 6 million bales. Weekly upland cotton export sales for 17/18 stayed strong again this week at 399,123 RB. Shipments were above last week at 333,531, but were still lagging last year by 2.08%. US cotton export commitments are 96% of the full year WASDE estimate. They would typically only be at 83% of the total by now, with last year at 76%. This week's AWP (average world price) was updated to 69.69 cents/lb b, up 54 from the previous week. The Commitment of Traders report showed the spec funds trimming 3,232 contracts from their net long last week, taking it to 66,146 contracts as of February 20.
Live cattle futures reversed direction mid-week, as Feb was down 1.62% since last Friday. Feeder cattle futures were down a sharp 2.49% in the week. Cash cattle trade was down $1.50-2 in most regions to $128-128.50. Wholesale beef prices were sharply higher this week, gaining 4% in the choice boxes and 3.8% in Select. Weekly beef production was down 4.1% from the previous week, and 0.4% lower than the same week in 2017. Year to date beef production is up 2.9% on 2.2% more slaughter.  The Friday afternoon USDA Cattle on Feed report showed the cattle on feed on February 1 at 11.63 million head, 7.86% larger than last year. January placements of 2.068 million head were up 4.39% from last year, larger than expectations. February marketings were close to expected at 6.11% above a year ago. Thursday's Cold Storage report showed January 31 stocks at 499.554 million pounds slightly above December but 7.18% lower than January 2017.
Lean hog futures posted strong gains of 4.73% in the April contract on the week. The CME Lean Hog index lost another $3.32 over the past week to $70.17. Weekly pork production was down 0.5% from the previous week and up 5.4% vs. the same week in 2017. Pork production YTD is 2.5% above last year. Weekly slaughter was reported at 2.373 million head, down 0.4% from the previous week but 4.7% above a year ago. The pork carcass cutout value was up $2.14 for the week (2.77%). The only primal to lose ground was the picnic, down 44 cents. Pork stocks at the end of January totaled 567.984 million pounds, 15.9% larger than December and 8.35% above a year ago. That upward shift came mostly from larger belly stocks yr/yr at 44.674 million pounds, up 219% from Jan 2017 but 11% below the 5 year average.
Market Watch
Next week will be back to a normal schedule, as Monday will start out with the USDA Export Inspections report. On Wednesday the weekly EIA report will be released per normal. That last day of February will also show the expiration of the February live cattle contract, along with the first notice day for the March corn, soybean, KC, CBT, and MGE wheat, soy meal and soy oil contracts. Thursday will feature the weekly Export Sales report in the morning. The monthly USDA Grain Crush, Fats and Oils, and Cotton System reports will also be updated on March 1st.
Visit our Brugler web site at http://www.bruglermarketing.com or call 402-289-2330 for more information on our consulting and advisory services for farm family enterprises and agribusinesses. Sound analysis and advice makes a difference!
There is a risk of loss in futures and options trading. Similar risks exist for cash commodity producers. Past performance is not necessarily indicative of future results.
Copyright 2018 Brugler Marketing & Management, LLC.