Published on:
22:26PM Nov 18, 2016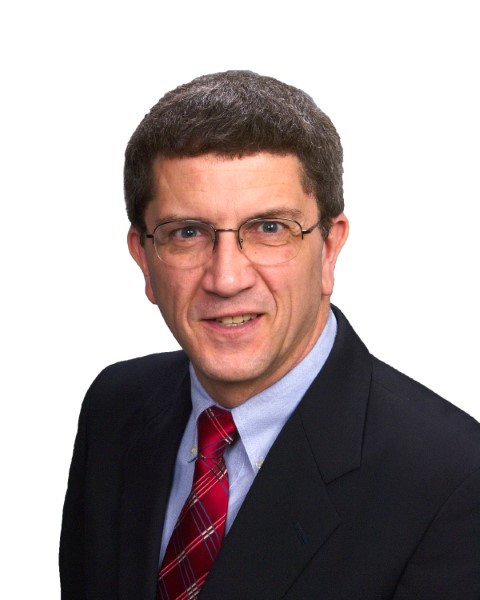 Market Watch with Alan Brugler
November 18, 2016
Give Thanks
Be thankful for what you have;you'll end up having more. If you concentrate on what you don't have, you will never, ever have enough"                         Oprah Winfrey as quoted on Forbes.com
With the Thanksgiving holiday coming up, I looked around for some things ag commodity producers can be thankful for. The first, of course, is a bountiful harvest. We have record US corn and soybean production, and record average yields in wheat. We also have record meat production. You have to have something to sell, but of course too much of a good thing isn't a good thing! We can be grateful that soybeans are $1 per bushel higher than they were last year at this time. Cotton producers should be thankful that front month cotton futures are up 22% from the Friday before Thanksgiving in 2015, a 13.24 cents/pound improvement. On the input side, fertilizer prices are down sharply in just about every category from a year ago. Diesel fuel is a little higher. 
Corn futures were up 5 1/4 cents this week, getting back most of the lost 8 1/2 cents per bushel from the previous week. Weekly export sales through November 10 were larger than the trade expected, at 1.661 MMT (65 million bushels). Export commitments YTD are 90% larger than last year at this time, and unshipped commitments are 97% larger!  Ethanol demand continues to be strong, drawing down ethanol stocks antoher 600,000 barrels in the latest reporting week. Brazil is now importing some US ethanol. Friday's Commitment of Traders report showed the large spec funds sharply reducing their net short position in corn. They cut it 57,102 contracts for the week, but were still net short 85,156 contracts as of November 15.
Wheat futures were higher in all three markets this week, with MPLS December leading the bulls. USDA reported weekly export sales of 598,400 MT through November 10. Export commitments (which include already shipped bushels) are 67% of the full year forecast. The 5 year average for this date is 66%. Unshipped sales on the books are 29% larger than last year at this time. The EU shipped 346,000 MT, bringing their total since July 1 to 8.915 MMT. That is actually up 10% from a year ago at this time despite a much smaller 2016 crop.  Consultant Informa is now projecting that US all wheat acreage in 2017 will be the smallest since 1919. Other global exporters do not appear to be cutting back, however.
Soybeans were up 0.8% or 7 3/4 cents, continuing a trading range existence.  Meal was up 0.8% as well, but soy oil dropped 1.2% for the week. Weekly US soybean export sales were much improved at 1.419 million metric tonnes (MMT). That's 52 million bushels. Weekly soybean shipments topped 3 MMT for only the second time in history. Export commitments are 25% larger than last year at this time, with 69% of the full year USDA forecast on the books. The large managed money spec traders reduced their Commitment of Traders net long position by 26,087 in the reporting week. They were still net long 98,177 contracts as of November 15 COB (close of business).
 

Commodity

 

 

 

Weekly

Weekly

Mon

11/04/16

11/11/16

11/18/16

Change

% Chg

Dec

Corn

$3.49

$3.40

$3.46

$0.053

1.52%

Dec

CBOT Wheat

$4.14

$4.03

$4.08

$0.050

1.23%

Dec

KCBT Wheat

$4.12

$4.10

$4.14

$0.035

0.85%

Dec

MGEX Wheat

$5.10

$5.20

$5.29

$0.093

1.75%

Jan

Soybeans

$9.91

$9.86

$9.94

$0.078

0.78%

Dec

Soy Meal

$309.00

$307.80

$310.40

$2.600

0.84%

Dec

Soybean Oil

34.71

34.44

34.05

(0.390)

-1.15%

Dec

Live Cattle

$102.73

$105.60

$108.33

$2.725

2.52%

Jan

Feeder Cattle

$117.85

$121.03

$124.98

$3.950

3.16%

Dec

Lean Hogs

$46.15

$47.13

$47.80

$0.675

1.41%

Dec

Cotton

68.53

68.44

73.40

4.960

6.76%

Dec

Oats

$2.28

$2.25

$2.33

$0.078

3.33%
Cotton futures surged 6.76% this week on a rising US stock market and data showing strong clothing sales in the EU.  March futures had their best weekly gain in more than a month. A stronger dollar was ignored, as impacts on exports have been hard to find thus far. Some export customers appear to be buying before their currency gets even weaker vs. the dollar.  Weekly US cotton export sales through November 10 were neutral at 221,200 running bales (combined upland and pima). The AWP rose to 59.20 from 58.07 the previous week. There is of course no LDP at that price level.   
Live cattle futures rallied 2.5% this week on top of a 2.7% advance the previous week. Feeder cattle were up 3.2%.   The first thing you do to get out of a hole is stop digging! The CME Feeder Index was up $1.32 for the week at $127.00.  A surge in cash cattle prices on Wednesday caught futures bears flat footed and fueled a rally in both fats and feeders. Weekly cattle slaughter was estimated at 629,000 head, the largest in three years! Weekly beef production was 2.9% larger than last week but up 9.1%  from the same week in 2015. YTD beef production is now up 5.3%. Wholesale beef prices lost $1.67 in the Choice this week (0.9%).  Select boxes were down 0.4% for the week or 70 cents per hundred pounds. Cash cattle trade on Friday was nil, with trade done for the week. Cash trade on the Fed Cattle Exchange was $108, up $5 from the previous week and triggering lots of sales in the traditional cash market as well. The Friday afternoon USDA Cattle on Feed report was close to expectations, showing seasonal expansion in on feed numbers, but also showing the head count on November 1 at 98.8% of last year. October placements were down 5% from October 2015, likely due to deep red feeding margins. Marketings were close to expected at 104.6% of year ago. 
Lean hog futures were up 1.4% this week after a 2.07% gain the previous week. The CME Lean Hog index was $48.06, down another $1.49 from the previous week and within 26 cents of nearby futures going home on Friday. Weekly slaughter of 2.531 million head was up 3.4% from last week and 4.6% above year ago as both packers and producers tried to clear out hogs ahead of the short kill week. Pork production YTD is now up 1.1% on the year. The pork carcass cutout value was down $1.10 or 1.48% foer the week, cancelling a 1.04% advance from the previous week. Hams were the strongest component with an 8.6% advance. USDA reported weekly pork export sales through November 10 were down 29% from the previous week at 16,300 MT.
Market Watch
Cattle traders will begin the week reacting to the Cattle on Feed report released after the market closed on Friday. USDA will issue the usual Export Inspections and Crop Progress reports on Monday. The monthly Cold Storage report is due on Tuesday afternoon.  EIA will be out with ethanol production and stocks on Wednesday. Wednesday is also first notice day for December cotton futures deliveries.  Thursday is the Thanksgiving Day holiday in the US and the markets are closed. Futures will trade on Black Friday, which used to be a major retail shopping day before everything went to the Internet. USDA will report the weekly Export Sales on Friday morning. Friday will also be expiration day for December futures options.
Visit our Brugler web site at http://www.bruglermarketing.com or call 402-289-2330 for more information on our consulting and advisory services for farm family enterprises and agribusinesses.Clients can also get one touch access to our cash market and hedging recommendations via our mobile web site.  You will be taken to the mobile home page automatically if you visit our web site with the mobile device. Three times daily fundamental news from Brugler is available on the free side of the mobile site.
There is a risk of loss in futures and options trading. Past performance is not necessarily indicative of future results.  Copyright 2016 Brugler Marketing & Management, LLC