Published on:
21:28PM Jun 09, 2017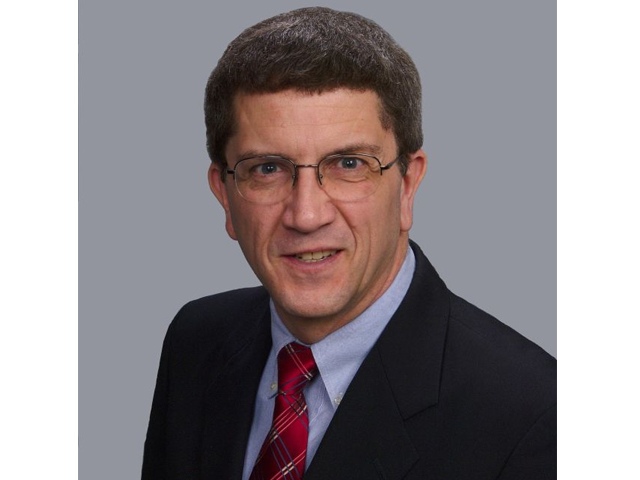 Market Watch with Alan Brugler
June 9, 2017
Go With The Flow
I guess some of that required high school English Lit class stuck with me.  I was looking at the choppy action in corn and wheat the past couple months and it reminded me of waves hitting a pier. That led to William Shakespeare, who could have been a market analyst. One of his contributions (from Julius Caesar) was:
There is a tide in the affairs of men, Which taken at the flood, leads on to fortune. Omitted, all the voyage of their life is bound in shallows and in miseries. On such a full sea are we now afloat. And we must take the current when it serves, or lose our ventures.
In other words, the trend is your friend and when the market starts trending you better get with the program. Cattle, soybeans and cotton have had some pretty strong trending moves this year, and now corn, wheat, and soy oil act like they want to take their turn, with 3-4% moves this week.
Corn futures broke out of their tight trading range this past week, finishing with gains of 15 cents in the July contract. Planting was 96% completed in Monday's Crop progress report, lagging the 5 year average pace at 97% complete. Corn condition ratings showed the national corn crop at 68% good/excellent, behind last year's 75%. That calculates out to a Brugler 500 index of 371, vs. 384 last year. US export commitments are 96% of the full year WASDE number, equal with a year ago, and behind the average of 97%. Total commitments are still 21.0% larger than last year. The USDA supply and demand report today left both old and new crop US ending stocks unchanged from May at 2.295 bbu and 2110 bbu respectively. World ending stocks for 2016/17 came in at 224.59 MMT a 690,000 MT increase, with Brazil production jumping to 97MMT. New crop world ending stocks were lowered to 194.33 MMT, as Canadian production dropped 800,000 MT and the EU number was also reduced. Spec traders in corn futures and options trading were shown to back off their large net short position by 62,223 contracts for the week ending June 6. They were still net short position of 138,758 contracts on that date.
Wheat futures showed gains across the board this week, with KS the leader, up 4.21%. MPLS rose 3.90% since last Friday, with CBT up 3.78%. Surprisingly MN spring wheat ratings were 95% g/e, with the spring wheat area averaging 55% in Monday's report.  The Brugler500 index for winter wheat crop conditions dropped to 337 from 340, and is still well below last year. Nationally, the winter wheat crop is 87% headed, with 10% of the nation's winter wheat crop harvested, vs. the average of 7%. Friday morning USDA increased estimated all wheat production 4 mbu from May at 1.824 bbu. Winter wheat production was raised 4 mbu to 1.250 bbu, as HRW was at 743 mbu up 6 mbu, with SRW at 298 mbu. In the June WASDE report, US ending stocks for 2016/17 rose 2 mbu to 1.161 bbu, on larger imports. The 2017/18 stocks jumped 10 mbu over last month's report to 924 mbu. World ending stocks for 2016/17 were updated to 256.43 MMT, with 2017/18 stocks up 2.9 MMT to 261.19 MMT. The Commitment of Traders report had managed money lowering last week's net short position in Chicago wheat futures and options by 7,624 contracts to 106,136 contracts. They added 4,510 contracts in the MPLS wheat future and options contracts to a net long position of 9,486 contracts as of June 6.
Soybean futures were up 20 ¼ cents this week. The USDA Crop Progress report showed soybean acreage 83% planted through June 4, ahead of last year's 82% and 4% above the 5-year average. Soybean emergence was 58% at that time, vs. 62% last year and the average of 59%. The USDA reported a total of 321,000 MT of soybeans sold to unknown destinations through their daily reporting system during the past week, with 261,000 MT sold for 16/17 delivery and 60,000 for 17/18 delivery. Friday morning, the USDA increased projected US ending stocks to 450 mbu for 2016/17, with 2017/18 ending stocks rising by the same 15 million bushels to 495 mbu. This was due to a crush reduction. Meanwhile, 2016/17 world ending stocks are estimated at 93.21 MMT, up 3.11 MT from the May projection. The 2017/18 world ending stocks are shown as rising 3.41 MMT to 92.22 MMT. Brazil's production was the main culprit of rising world stocks, as the USDA number is now 114.0 MMT. Some private estimates are up to 115 MMT. The weekly CFTC report showed managed money spec funds adding to their net short soybean position by 5,427 contracts in the week ending June 6, to a position of -94,737 contracts.
 

Commodity

 

 

 

Weekly

Weekly

Mon

05/26/17

06/02/17

06/01/93

Change

% Chg

Jul

Corn

3.7425

3.7275

3.8775

$0.150

4.02%

Jul

CBOT Wheat

4.3825

4.295

4.4575

$0.163

3.78%

Jul

KCBT Wheat

4.375

4.3325

4.515

$0.183

4.21%

Jul

MGEX Wheat

5.6875

5.8375

6.065

$0.228

3.90%

Jul

Soybeans

9.265

9.2125

9.415

$0.202

2.20%

Jul

Soy Meal

301.8

301.9

305.9

$4.000

1.32%

Jul

Soybean Oil

31.6

31.01

32.29

$1.280

4.13%

Jun

Live Cattle

122.7

130.825

131.25

$0.425

0.32%

Aug

Feeder Cattle

146.95

158.73

154.18

($4.550)

-2.87%

Jun

Lean Hogs

81.825

81.225

82.475

$1.250

1.54%

Jul

Cotton

77.09

76.69

75.69

($1.000)

-1.30%

Jul

Oats

2.4425

2.46

2.5225

$0.063

2.54%
Cotton futures were down 1.3% this week. Planting was 80% complete as of last Sunday, the same as the 5 year average of 80% and ahead of last year's 73%. The Crop was 11% squared as of June 4, running ahead of the average of 7%. Old crop sales export dropped slightly to 82,686 RB, with total commitments 75% larger than last year. CFTC indicated that spec traders backed off another 6,758 contracts from their net long position. As of Tuesday, their net long position in cotton futures and options was 79,927 contracts. The USDA supply/demand report saw no change in old crop ending stocks (3.2 million bales). USDA did cut expected 2017/18 exports by 500,000 bales, which bumped ending stocks to a burdensome 5.5 million bales. They made no change in the expected average cash price.
Live cattle futures gained just 0.32% since last Friday. Feeder cattle futures lost 2.87% over the week due to the rising feed costs. Choice boxed beef rose 2.4% for the week, with Select up 1%. Friday's Ch/Se spread jumped to its highest in nearly 14 years at $30.92. Cash cattle trade was slow to develop this week, as it lost 50 cents to $1.50 for the week, to $136-$137. Weekly beef production was up 13.3% from last week's short week, and up 1.7% from the same week in 2016. Year to date production is now up 3.8% on 5.7% more slaughter. Estimated carcass weight was up to 790#. Second quarter beef production for 2017 was lowered 140 million pounds in Friday morning's WASDE report to 6.355 billion pounds.
Lean hog futures showed gains 1.54% over last week. The CME Lean Hog index rose to 79.41 on Friday, up $2.62 from the previous Friday. Weekly pork production was up 10.8% from last week, and 4.11% larger than the same week in 2016. Pork production YTD is now 2.3% larger than last year. Weekly slaughter was 4.9% larger than the same week in 2016.  We expect weekly slaughter to drop seasonally into July, but with most weeks still above the comparable year ago week. The USDA pork carcass value was up $1.05 or 1.15% for the week, going home at $92.45 per hundredweight. The Commitment of Traders report indicated that the spec funds added 6,663 contracts to their net long position in lean hog futures and options during the week ending June 6.
Market Watch
Next week will seem somewhat quiet, without the WASDE report to look forward to. Export Inspections report and Crop Progress reports will be out on Monday.  Wednesday will have the weekly EIA report. The June Lean Hog contract will expire on Wednesday. The regular USDA Export Sales report will be on Thursday. Also on Thursday, NOPA will release their monthly crush and oil stocks numbers for May.
Visit our Brugler web site at http://www.bruglermarketing.com or call 402-289-2330 for more information on our consulting and advisory services for farm family enterprises and agribusinesses. Sound analysis and advice makes a difference!
There is a risk of loss in futures and options trading. Past performance is not necessarily indicative of future results. 
Copyright 2017 Brugler Marketing & Management, LLC