Published on:
21:57PM Apr 14, 2017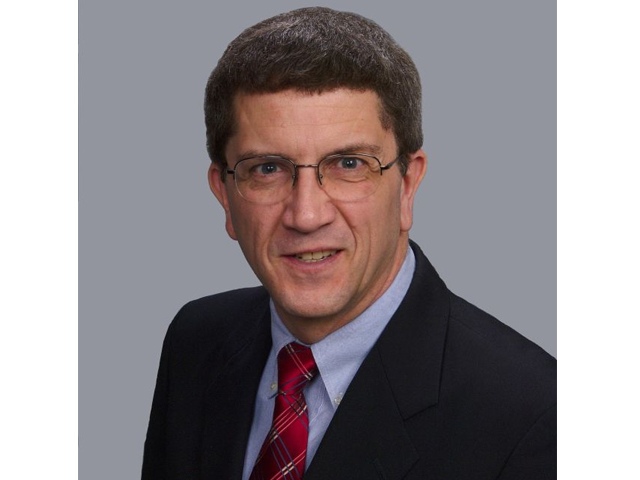 Market Watch with Alan Brugler
April 14, 2017
Going Home Early
I almost hated to see the week end early. We were having such a nice bull party for the ag commodities that I hated to see it break up. There were no cops, just everyone hitting the road early for a 3 day Easter holiday weekend. The good news is they shouldn't have a hangover from Thursday selling. That was some good punch being provided by the US dollar group, which dropped 7/10 of a percent for the week (DX futures) and gave a little lift to all of the export commodities.
Corn futures jumped 3.2% this week after being down (1.3%) the previous week. Export sales were down a sharp 35% this week, with old crop at 738,000 MT. New crop bookings were only 50,000 MT, which is just one smaller Panamax vessel. Export commitments slipped a little this week relative to last year, they are now 46% larger than last year at this time. Commitments are now at 87% of the full year USDA forecast. We would typically be at 84% by this date. The weekly EIA ethanol production report showed a sharp drop in daily ethanol production to 986,000, while stocks shrank 802,000 barrels to a more manageable 22.9 million barrels. USDA left the US ending stocks UNCH as 2.32 billion bushels on Tuesday, with a drop in the residual use estimate offset by a higher ethanol figure. Higher corn production numbers for Brazil and Argentina were taken in stride because the WASDE folks weren't projecting an immediate impact of those bushels on old crop US exports.
Wheat futures were higher in all three markets this week. Minneapolis spring wheat was up 2.3% to lead the advance (and recover some of its premium to the other two classes lost as index funds rolled out of their May positions). USDA winter wheat condition ratings improved with the better rainfall. On the Brugler500 Index, the condition rating improved to 344 vs. 340 last week and compared to 353 a year earlier. USDA reported that 421,600 MT of old crop and 125,300 MT of new crop wheat were sold for the week ending April 6. Export commitments met 99% of the USDA export forecast of 1.025 billion bushels. The 5 year average pace for this date would be 100%, so no USDA adjustment was needed. WASDE increased projected US wheat ending stocks by 30 million bushesl to 1.159 billion on Tuesday. As expected, there was a 35 mbus cut in the feed & residual use slot, with USDA also trimming expected imports by 5 million to give us the 30 net. World wheat stocks were revised upward once again.
Soybeans rallied 13 ½ cents this week, more than offsetting a loss of  4 cents per bushel the previous week. Meal gained $10.10 per ton and was up 3.3% for the week. Soy oil lost 1.4% on larger palm oil supplies in Asia and a USDA cut in projected US soy oil use. WASDE cut soybean residual use as suggested by the March 31 Grain Stocks, and hiked seed use as suggested by the Planting Intentions report. The net 10 million bushel change increased expected ending stocks to 445 million bushels. Projected US exports were not decreased, despite increased forecasts for Brazil, Argentina and Paraguay. The shipment lead of over 200 million bushels vs. year ago means that the US might still stumble to the finish line ahead of the competition. Trade estimates for the NOPA crush report for March are at 156.728 million vs. 156.690 million bushels in March 2016. . Analysts also forecast that members' soyoil stocks as of March 31 would come in at 1.809 billion lbs, up from 1.770 billion at the end of February.
 

4/13/2017

 
 
 

 

 

 

Commodity

 

 

 

Weekly

Weekly

Mon

03/31/17

04/07/17

04/13/17

Change

% Chg

May

Corn

3.6425

3.595

3.71

$0.115

3.20%

May

CBOT Wheat

4.265

4.24

4.2975

$0.058

1.36%

May

KCBT Wheat

4.205

4.2175

4.2725

$0.055

1.30%

May

MGEX Wheat

5.3425

5.1825

5.3025

$0.120

2.32%

May

Soybeans

9.46

9.42

9.555

$0.135

1.43%

May

Soy Meal

308.4

307.4

317.5

$10.100

3.29%

May

Soybean Oil

31.78

31.62

31.19

($0.430)

-1.36%

Apr

Live Cattle

119.95

120.05

125.375

$5.325

4.44%

Apr

Feeder Cattle

133.95

133.75

137.80

$4.050

3.03%

Apr

Lean Hogs

65.675

63.325

62.45

($0.875)

-1.38%

May

Cotton

77.33

73.46

75.62

$2.160

2.94%

May

Oats

2.2425

2.165

2.255

$0.090

4.16%
Cotton futures rallied 2.9% this week, thanks in part to a sharply lower US dollar index.  It didn't hurt that USDA bumped up estimated full year cotton exports to 14 Million bales and cut projected ending stocks to 3.7 million bales from 4.5 million in March. That change had no impact on the cash average price estimate for the full year, which was tightened to 67-69 cents. Weekly export sales of old crop upland cotton rebounded to 511,400 RB for upland and 21,200 RB for pima (includes 2017/18 business). Export commitments (shipped plus outstanding sales) total 99% of the newly increased full year WASDE estimate. They typically would be 94% at this point.
Live cattle futures surged 4.4% this after after doing almost nothing the previous week. The wholesale beef market was higher every day this week. Choice boxed beef was up 2.3% for the week, with Select boxes up 1%. Weekly beef production was up 2.5% from last week but and up 6% from the same week in 2016. Year to date production is now up 5%. WASDE hiked projected 2017 beef production by 250 million pounds from the previous estimate. Cash sales of $128-$130 live were reported in NE, CO, and IA, with dressed sales of $205-$208 in NE and IA. There were also live sales of $128 in KS and TX. The live sales are around $2 higher than last week in those regions and $6-$7 higher for dressed sales.
Lean hog futures lost 1.4% this week, better than the -3.6% the previous week. The latest reading on the CME Lean Hog index was $64.16, down $1.99 from the previous Friday. Weekly estimated FI slaughter of 2.23 million head was down 3.6% from the previous week but still up 1.3% vs. the same week in 2016. Pork production YTD is now 1.7% larger than last year. Weekly production was 0.8% larger than the same week in 2016 due to lower estimated carcass weights. The USDA pork carcass cutout value was $74.58 down 70 cents for the week.
 Market Watch
USDA Export Inspections will be released on Monday and weekly Export Sales on Thursday, as per normal. NASS will release the weekly Crop Progress reports on Monday afternoon. The NOPA monthly crush report is expected on Monday as well. The EIA weekly ethanol report will be on Wednesday. The monthly USDA Cattle on Feed report is due on the 21st after the close. The May grain options will also expire on Friday.
Visit our Brugler web site at http://www.bruglermarketing.com or call 402-289-2330 for more information on our consulting and advisory services for farm family enterprises and agribusinesses. Clients can also get one touch access to our cash market and hedging recommendations via our mobile web site.  You will be taken to the mobile home page automatically if you visit our web site with the mobile device. Three times daily fundamental news from Brugler is available on the free side of the mobile site.
There is a risk of loss in futures and options trading. Past performance is not necessarily indicative of future results.  
Copyright 2017 Brugler Marketing & Management, LLC