Published on:
20:58PM Mar 23, 2018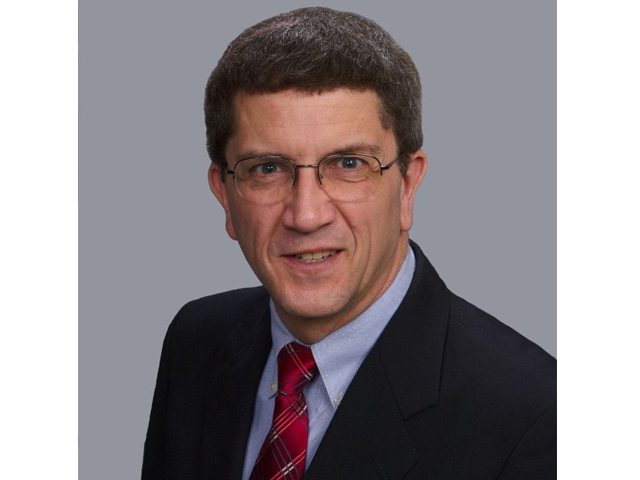 Market Watch with Alan Brugler
March 23, 2018
Guns or Butter, Pork or Beans
The trade war rhetoric continues to expand, with China limiting imports of various US ag commodities such as DDG, ethanol and corn over the past couple years and now threatening stiff tariffs on pork (25% floated) and potentially soybeans or grain sorghum. The US has rolled out tariffs on solar panels, washing machines, steel and aluminum (with exceptions) and is floating $60 billion worth of targeted restrictions on Chinese imports in 1300 categories. The shots being fired are all taxes on some consumer somewhere. Guns or Butter is a well known macro-economic model of a production possibility frontier. Within a given budget, you produce either weapons or food in some ratio. You can bust the budget and produce more of both (as LBJ did during the Vietnam War) but at the risk of inflation or high taxes. The budget bill signed by the President on Friday appears to be of the busting variety, funding a military budget expansion as well as domestic priorities. It also contained a fix to the Section 199A coop tax exemption loophole, retroactive to January 1.
Corn futures dropped 1.4% this week to add to the 2% loss from the previous week. A survey of producers by Informa Economics puts the 2018 US corn plantings near 88.9 million acres. That is down 279,000 acres from their prior estimate. The Buenos Aires Grain Exchange cut the projection for Argentina's corn production number 2 MMT to 32 MMT. The delayed USDA Export Sales report indicated 1.47 MMT in old crop corn export sales for the week ending 3/15, on the low side of expectations. That was down 41.31% from last week's MY high, but 21.47% larger than the same week in 2017. Weekly corn export shipments for that week totaled 1.375 MMT, 10.42% lower than a year ago and 2.2% off of last week. Accumulated exports for the MY are at 21.587 MMT, down 22.19% from last year. Spec traders in corn futures and options reduced their most bullish position since 2016 by 19,832 contracts in the week ending March 20. They were still net long 213,231 contracts at that time.
Wheat futures were lower again in all three markets this week, with MPLS still the firmest with a 1.5% decline. KC HRW was 4.06% lower on improved conditions for the eastern portion of the belt. Chicago lost 1.6% as export competition continues to be stiff for generic soft wheat. All wheat export sales were reported at 265,208 MT during the week of 3/15, on the high end of most analysts' expectations. That is 62.9% larger than last week's total, but still 36.6% smaller that this time last year. New crop sales were shown at 163,383 MT. Exports of all wheat were tallied at 472,845 MT, up 41.23 % from a week ago but 27.11% lower than this time last year.  Managed money added 640 contracts to their KC wheat net long position as of Tuesday, to 29,586 contracts. In CBT Wheat futures and options, they added 20,523 contracts to their existing net short position. That put it as -56,107 contracts as of 3/20.
Soybean futures lost 2% this week despite a $9.90 rally in soybean meal on Friday. Soy oil was its Achilles heel, down 1.75%. An EU decision to remove tariffs from some Argentine and Indonesian biodiesel exports didn't have much impact in the US because US tariffs are still in place. Weekly  Export sales (through March 15) of old crop soybeans slid into the bottom of the range of expectations at 759,094 MT. That was a drop of 40.2% from the previous week but 61% larger than this time last year. Sales of new crop were reported at 140,000 MT. Shipments for the week of 3/15 were reported at just 548,681 MT, down 39% from the week prior and 35.4% lower than last year. Sales of soy meal totaled 194,619 MT, with soy oil tallying 36,504 MT. AgRural estimates that the Brazil soybean crop is now 65% harvested, ahead of the average of 62% but lagging last year's 68%. Friday's CFTC Commitment of Traders report showed the large managed money spec funds cutting 12,678 contracts from their net long position, putting it at 195,522 contracts. 
Cotton futures fell 1.23% on top of the 1.98% decline for the previous week. A sliding stock market raised consumer demand concerns, trumping a weaker US dollar. All upland cotton old crop export sales were tallied at 338,370 RB for the week of 3/15 by the USDA this morning. That was 5.27% larger than the previous week and 3.09% above this time last year. New crop sales were 147,533 RB. Shipments of all upland cotton were reported at 425,093 RB, a jump of 11.95% from this time last year. The Cotlook A index was down 50 points from the previous day on March 22 at 91.95 cents/lb.
 

Commodity

 

 

 

Weekly

Weekly

Mon

03/09/18

03/16/18

03/23/18

Change

% Chg

May

Corn

3.905

3.8275

3.7725

($0.055)

-1.44%

May

CBOT Wheat

4.8925

4.6775

4.6025

($0.075)

-1.60%

May

KCBT Wheat

5.205

4.995

4.7925

($0.203)

-4.05%

May

MGEX Wheat

6.175

6.1175

6.0275

($0.090)

-1.47%

May

Soybeans

10.3925

10.495

10.2825

($0.212)

-2.02%

May

Soy Meal

373.6

372.9

377.9

$5.000

1.34%

May

Soybean Oil

31.59

31.98

31.42

($0.560)

-1.75%

Apr

Live Cattle

123.125

121.25

116.05

($5.200)

-4.29%

Mar

Feeder Cattle

142.53

139.98

135.70

($4.275)

-3.05%

Apr

Lean Hogs

67.85

65.45

58.425

($7.025)

-10.73%

May

Cotton

84.52

82.85

81.83

($1.020)

-1.23%

May

Oats

2.625

2.4225

2.2625

($0.160)

-6.60%
Live cattle futures were down a hard $5.20/cwt this week, -4.3% in the April contract. Feeder cattle futures were down 3%. Cash cattle traded mostly $2 lower for the week at $125, with some $126 reported. Wholesale beef prices were down this week. They lost $2.50 (-1.1%) in the Choice boxes and 46 cents (-0.2%) in Select. Weekly beef production was up 2% from the previous week, but steady with the same week in 2017. Year to date beef production is up 2.6% on 2% larger slaughter. The USDA reported only 6,000 MT in beef export sales for the week ending March 15. That was the slowest week of calendar 2018. Managed money backed off their CFTC net long position in live cattle futures and options by another 14,303 contracts last week, taking it to 70,4170 contracts as of Tuesday.  The Friday Cattle on Feed report showed larger than expected placements, spilling over into a March 1 On Feed number 8.75% larger than last year. February placements were 107.26% of year ago, while marketings were slightly larger than anticipated at 101.64% of Feb 2017
Lean hog futures posted a sharp 10.7% loss from Friday to Friday. It was a tough week, with high seasonal slaughter rates, building cold storage inventories and a proposed 25% tariff on shipments to China. The CME Lean Hog index lost another $4.61 over the past week to $63.03. Weekly pork production matched the previous week and was 4.6% higher vs. the same week in 2017. Pork production YTD is now 3.3% above last year. Weekly slaughter was 2.409 million head, 3.7% above a year ago. The pork carcass cutout value was down 2.52% this week. Most of the pressure came from the bellies, down 6.7%.  The Cold Storage report on Thursday showed 614.918 million pounds in coolers on Feb 28, 8.29% larger than last year and up 5.89% from January. Belly stocks were 46.509 million pounds, well above last year's record low and 6.16% larger than January 2018.  Spec traders held a net long position of just 8,029 contracts as of March 20 in lean hog futures and options. That was down 1,803 contracts from the previous week.
Market Watch
Next week will see a fairly normal early week report schedule, assuming no more vacations for high winds or snow in the DC area! Cattle traders will begin the week reacting to the COF report. Monday morning will show the USDA Export Inspections report per usual. Individual state condition reports will also be out on Monday. Then on Wednesday, the weekly EIA ethanol report will be released. Thursday will feature USDA Export Sales report. Later in the morning, USDA will issue the often market moving Grain Stock and Planting Intentions reports. The quarterly Hogs & Pigs report at 2 PM CDT will complete the agenda. The markets will be closed on Good Friday. Easter will be observed on Sunday, April 1. The markets and government will operate normal hours on April 2.
Visit our Brugler web site at http://www.bruglermarketing.com or call 402-289-2330 for more information on our consulting and advisory services for farm family enterprises and agribusinesses. Sound analysis and advice makes a difference!
There is a risk of loss in futures and options trading. Similar risks exist for cash commodity producers. Past performance is not necessarily indicative of future results.
Copyright 2018 Brugler Marketing & Management, LLC.