Published on:
21:31PM Dec 22, 2017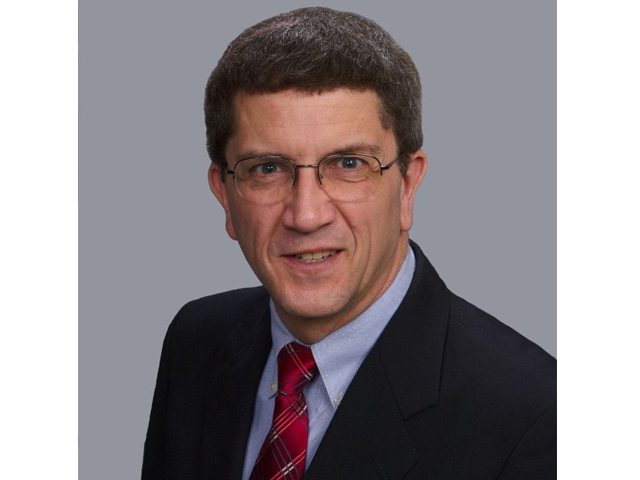 Market Watch with Alan Brugler and Austin Schroeder
December 22, 2017
Here Comes Santa Claus
While he skipped a few houses, Santa Claus came early and left a few presents in the commodity markets this week.  Corn, cotton and two of the three wheat markets were up this week, as were the hogs. Cash cattle held up well, supporting the nearby December futures. The Grinch was active as well, stealing a LOT of presents from the cryptocurrency traders. Bitcoin and the like clearly have some elements of tulip bulb speculation, and this was the 4th time this year that the Big B dropped more than 30% in 4 days! Futures trading began on the Merc this week, and apparently made would be sellers a lot bolder. The Bitcoin futures were even limit down at one point on Friday.  Our trading advice for those blockchain widgets is to treat them as no more than a lottery ticket, i.e. money you are probably going to lose but which might pay off big for somebody.  The market just isn't stable, and the risk of being robbed (digital wallet hacked) is still pretty high. For bigger investments, stick to something nice and stable like feeder cattle futures or wheat!
Corn futures closed the week 4 ½ cents per bushel above last Friday. The trade range for the week was just 6 cents, as the past two weeks has shown a 6 1/2 cent range and a net change of only ¾ cent. The USDA showed export sales of 1.558 MMT during the week ending 12/14, well above last week's number. Total export commitments are now 52% of the USDA projection. They would typically be 55% by now. Ethanol production slipped again for the week of 12/15, down 12,000 barrels per day to 1.077 million bpd. That is still the third largest weekly production, behind just the previous two weeks. The Friday Commitment of Traders report showed spec funds adding another 24,961 contracts to their net short position in the week ending December 19. They were net short 222,153 contracts of futures and options on that date.
Wheat futures saw gains in the SRW and HRW, but lost 1.3% in MPLS spring wheat. Spring had been the strongest leg the previous week but the spreads snapped back. Lack of moisture across the Plains is putting stress on the HRW crop. Weekly US export sales of wheat were shown a MY high of 796,285 MT for the week that ended 12/14. Cumulative export commitments are 72% of the USDA export projection total. The average pace is 76% for this time of the year. The CFTC report on Friday afternoon showed the big spec funds trimming their net short Chicago SRW positions by 4,075 contracts in the week ending 12/19. They were net short 153,577 contracts at that time.
Soybean futures continued their decline this week, falling 17 ¾ cents per bushel from Friday to Friday or 1.8%. That is a 2 week drop of 40 cents, and 11 of the past 13 trade sessions have closed lower. Nearby soymeal futures lost 2.4% from the week prior, with soy oil down 1.3%. Throughout the week, the USDA reported 3 private export sales, with two for 17/18 to China that totaled 648,000 MT. China announced this week that they are reducing the limit for foreign material in shipments of US soybeans. They are cutting the acceptable FM content from 2% to 1% starting Jan 1. Export sales of US soybeans were totaled 1.743 MMT for the week ending 12/14, as total commitments are now 65% of the UDA projection. That lags the average of 81% for this date. The big managed money spec fund crowd switched their net position from long 19,755 contracts on 12/12 to net short 40,771 by December 19.
 

Commodity

 

 

 

Weekly

Weekly

Mon

12/08/17

12/15/17

12/22/17

Change

% Chg

Mar

Corn

3.5275

3.475

3.52

$0.045

1.29%

Mar

CBOT Wheat

4.19

4.1825

4.2475

$0.065

1.55%

Mar

KCBT Wheat

4.18

4.175

4.2225

$0.048

1.14%

Mar

MGEX Wheat

6.1125

6.2

6.1175

($0.083)

-1.33%

Jan

Soybeans

9.8975

9.6725

9.495

($0.178)

-1.84%

Jan

Soy Meal

331.7

320.6

312.8

($7.800)

-2.43%

Jan

Soybean Oil

33.62

33.16

32.74

($0.420)

-1.27%

Dec

Live Cattle

115.575

118.9

119.825

$0.925

0.78%

Jan

Feeder Cattle

145.23

147.75

141.55

($6.200)

-4.20%

Feb

Lean Hogs

68.85

68.525

69.975

$1.450

2.12%

Mar

Cotton

73.72

75.92

77.87

1.950

2.57%

Mar

Oats

2.42

2.5425

2.425

($0.118)

-4.62%
Cotton futures rose 2.6% from last week, which was a gain of 1.95 cents. Friday's Cotton Ginnings report showed 14.003 million RB had been ginned as of December 15. That was an increase of 2.668 million RB over the December 1 ginnings and 34% larger than last year. Another good round of upland cotton export sales came in on Thursday, as 17/18 sales were at 326,520 RB. Total US export commitments are now 76% of the full year WASDE estimate. They typically would only be 63% at this time. This week's AWP (average world price) was updated to 68 cents/lb up 2.05 cents for the week. The Commitment of Traders report showed the spec traders adding another 8,165 contracts their net position as of Tuesday. That net long position stood at 97,675 contracts as of December 19, buying even as prices neared or hit life of contract highs.
Live cattle futures eked out a 0.78% gain in the nearby December futures, which has to stick close to the cash market ahead of expiration on the 31st. The back months were weaker. Feeder cattle futures were down 4.2%. Cash cattle trade was fairly even with last week, with sales of $120 reported across most regions. Wholesale beef prices were mixed. The choice boxes averaged 1.1% lower, with select boxes up 2.5% for the week. Weekly beef production was down 2.6% from the previous week, but still 7.9% larger than the same week in 2016. Year to date beef production is up 3.9% on 5.4% more slaughter. Friday's Cattle on Feed report indicated a large number of placements during November at 13.89% above last year. Marketings came in just 3.19% above a year ago, as December 1 cattle on feed were 8.11% above Dec 2016 at 11.516 million head. Stocks of beef in cold storage at the end of November (486.954 million pounds) were down 8.3% from a year ago and 3.96% smaller than October, which is against the seasonal trend. Spec traders cut their CFTC net long cattle position by 9,200 contracts during the week ending December 19. That net long position was still at 90,548 contracts.
Lean hog futures were up 2.1% for the week. The CME Lean Hog index was down another $2.64 this week, at $62.00 on Friday. Weekly pork production was down 3.9% from the previous week and up 16.4% vs. the same week in 2016. Pork production YTD is 2.6% above last year. There are some holiday timing issues there. Weekly slaughter was estimated at 2.466 million head, 14.1% above year ago but down 4.2% from the previous week. The pork carcass cutout value was down $0.34 this week (-0.44%). The Friday morning USDA quarterly Hogs and Pigs report showed the December 1 inventory of all hogs at 73.23 million head, up 2.4% from a year ago. The breeding herd was 1.1% larger, with the hogs kept for marketing 2.5% larger than December 1 2016. Frozen pork stocks at the end of November shrunk 15.61% from October to 504.975 million pounds. That was 2.7% lower the November 2016. The spec funds reduced their lean hog net long by 7,454 contracts in the week ending December 19, leaving it at 53,873 contracts.
Market Watch
The schedule for next week will be all messed up with the Holiday season upon us. The USDA and CME will be closed on Monday in observance of Christmas, with electronic trading resuming on Tuesday morning. Friday will show a normal schedule but begins the New Year's holiday weekend. The Export Inspections report will be delayed until Tuesday morning, with the weekly EIA ethanol report out on Thursday morning. The weekly USDA Export Sales report will also be delayed until Friday morning. Also, Friday will mark year end, with the expiration of the December Live Cattle contract as well as typical tax related book squaring.
Visit our Brugler web site at http://www.bruglermarketing.com or call 402-289-2330 for more information on our consulting and advisory services for farm family enterprises and agribusinesses. Sound analysis and advice makes a difference!