Published on:
21:23PM Nov 25, 2016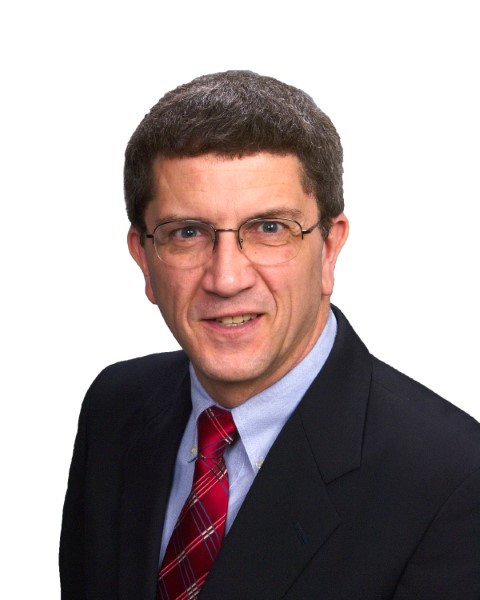 Market Watch with Alan Brugler
November 25, 2016
How Good Can It Get?
After chowing down on an excellent Thanksgiving dinner with good company, it is easy to think that things are going OK. Add in weekly gains for corn, soybeans, cattle and hogs, and the Corn Belt is feeling particularly good.  Wheat, cotton and oats had a little indigestion. One might reasonably ask how much better prices can get when we are still staring a record world wheat ending stocks, US corn stocks in excess of 2.4 billion bushels, and soybean stocks over 400 million ahead of what at the moment looks to be a record Brazilian crop. The answer to the question, of course, is that 'it depends'. The hidden hand of the market is recognizing strong export sales that could reduce those US ending stocks figures if a trade war doesn't break out, and pricing in some inflation based on policies that are at the moment still in the formative stage. Our best guide is the March Price & Probability Forecasts and our monthly Techno-Fundamental price outlooks, available for the low, low price of only $390 per year.  The March soybean P&P forecasts show that the most likely high for the Nov-Feb period is $11.18.  We were at $10.54 1/2 on Friday.
Corn futures were up 3 3/4 cents this week.  Weekly export sales through November 17 were larger than the trade expected, at 1.689 MMT (66 million bushels). Export commitments YTD are 77% larger than last year at this time. Commitments are 52% of the USDA full year forecast, and ahead of the 49% average pace for this date. Ethanol production got a little ahead of consumption this past week, with stocks rebounding 343,000 barrels to 18,952,000 barrels.  Corn consumption before DDG netback was approximately 105 million bushels. Brazil is now importing some US ethanol.  October customs data from China confirms they are still cutting back on DDG imports, with only 135,000 MT brought in for the month. YTD imports at 2.8 MMT are down 52% as they focus on using up old corn.  Sinograin moved an estimated 20 MMT of old corn stocks into the market before suspending auctions for harvest.
Wheat futures were lower in all three markets this week, with MPLS December still the firmest with only a 2 cent loss for the week. USDA reported weekly export sales of 712,500 MT through November 17, up from 598,400 MT the previous week. Export commitments (which include already shipped bushels) are 70% of the full year forecast. The 5 year average for this date is 68%. Unshipped sales on the books are 31% larger than last year at this time. The EU shipped 346,000 MT, bringing their total since July 1 to 8.915 MMT. That is actually up 10% from a year ago at this time despite a much smaller 2016 crop.  EU wheat exports last week rose to 481,000 MT, bringing the total since the start of their marketing year on July 1 to 9.4 MMT since July 1. The IGC yesterday increased projected world wheat production for 2016/17 to 749 MMT from 748 MMT.
Soybeans shot up 5.3% this week. Meal was up 3.4% as well, but soy oil was the big story at 7.7%. Nearly all of the BO move came on Wednesday when EPA increased the required biofuels requirement for 2017 to 19.28 billion gallons. Weekly US soybean export sales were stronger once again at 1.899 MMT.  That's almost 70 million bushels.  Export commitments are 26% larger than last year at this time, with 72% of the full year USDA forecast on the books. The IGC hiked projected world soybean production 4 MMT yesterday to a record 336 MMT.
 

11/25/2016

 
 
 

 

 

 

Commodity

 

 

 

Weekly

Weekly

Mon

11/11/16

11/18/16

11/25/16

Change

% Chg

Dec

Corn

$3.40

$3.46

3.4925

$0.038

1.09%

Dec

CBOT Wheat

$4.03

$4.08

3.9575

($0.123)

-3.00%

Dec

KCBT Wheat

$4.10

$4.14

4.1125

($0.025)

-0.60%

Dec

MGEX Wheat

$5.20

$5.29

5.2725

($0.020)

-0.38%

Jan

Soybeans

$9.86

$9.94

10.46

$0.523

5.26%

Dec

Soy Meal

$307.80

$310.40

320.8

$10.400

3.35%

Dec

Soybean Oil

34.44

34.05

36.66

$2.610

7.67%

Dec

Live Cattle

$105.60

$108.33

110.75

$2.425

2.24%

Jan

Feeder Cattle

$121.03

$124.98

127.23

$2.250

1.80%

Dec

Lean Hogs

$47.13

$47.80

51.05

$3.250

6.80%

Dec

Cotton

68.44

73.40

72.65

($0.750)

-1.02%

Dec

Oats

$2.25

$2.33

2.09

($0.235)

-10.11%
Cotton futures gave back 1% of their value this week after jumping 6.76% the previous week. US cotton export commitments are 55% larger than they were a year ago at this time. However, they are only 60% of the expected full year total, with nearly 1/3 of the marketing year gone. They would typically be at 64% by now.  China's NRDC confirmed on Thursday that it will resume auctioning off government stocks on March 6. Last year they whittled down government inventories by about 2.5 million metric tonnes between May and October. Earlier in the week, it was also announced that the NRDC will be merged with Sinograin, the entity charged with auctioning off the Chinese corn pile. USDA hiked the average world price (AWP) for this week to 61.22, vs. 59.20 last week.  
Live cattle futures rallied 2.2% this week, continuing a steady climb after gaining 2.5% last week and 2.7% the week before that. Feeder cattle were up 1.8% after initially refusing to follow the live cattle higher. The CME Feeder Index was up $.82 for the week at $127.82.  A surge in cash cattle prices on Wednesday again nudged futures higher, with prices up $3 to $4 from the previous week. Weekly cattle slaughter was estimated at 551,000 head, down from 629,000 last week because of the holiday. It was 93,000 head larger than last year, however. Wholesale beef prices rose $4.69 in the Choice this week (2.6%).  Select boxes were up 2.6% for the week.  USDA reported weekly beef export sales through Nov 17 were 13,000 MT, a 26% improvement from the weak results the previous week.
Lean hog futures were up a huge 6.8% this week, with front month December anticipating a reversal in the CME Lean Hog Index after months of seasonal pressure to the downside. The CME Lean Hog index was $47.52, down 54 cents for the week. Weekly slaughter of 2.152 million head was down from last week, but up 42,000 head from Thanksgiving week 2015. The pork carcass cutout value was up $1.03 or  1.41% for the week, just about cancelling the loss from the previous week.  USDA reported weekly pork export sales through November 17 were back up 35%  from the previous week at 22,100 MT.
Market Watch
Grain traders will begin the week reacting to any surprise positions inherited with the expiration of December grain options on the 25th. With Thanksgiving out of the way, we're back to a more typical USDA report rotation, with weekly Export Inspections and Crop Progress due on Monday and weekly Export Sales on Thursday. The CFTC report was delayed from Friday by the holiday and will be released on Monday. Not to be overlooked, the monthly Grain Crush, Fats & Oils and Cotton Consumption reports are scheduled for Thursday release.  Wednesday is also first notice day for December grain futures delivery notices.
Visit our Brugler web site at http://www.bruglermarketing.com or call 402-289-2330 for more information on our consulting and advisory services for farm family enterprises and agribusinesses.Clients can also get one touch access to our cash market and hedging recommendations via our mobile web site.  You will be taken to the mobile home page automatically if you visit our web site with the mobile device. Three times daily fundamental news from Brugler is available on the free side of the mobile site.
There is a risk of loss in futures and options trading. Past performance is not necessarily indicative of future results.  Copyright 2016 Brugler Marketing & Management, LLC