Published on:
21:39PM Sep 01, 2017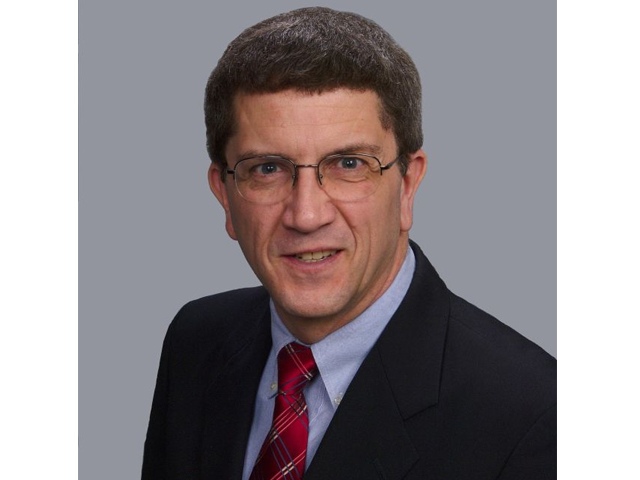 Market Watch with Alan Brugler
September 1, 2017
Hurricane Season
The US commodity market has sort of forgotten how to act during the peak of hurricane season.  This is due to lack of practice. Before Hurricane Harvey, the last Cat 3 storm to hit the mainland was Ike in 2008.  One of the worse years in recent history was 2005, with Katrina, Rita and Wilma. The El Nino and La Nina weather patterns influence Atlantic hurricanes, with La Nina tending to magnify intensity while El Nino cuts them off due to equatorial air circulation patterns.  The opposite influences are at work in the Pacific. Right now we are in a La Nada or ENSO neutral period. 
So what happens when the mainland is actually getting hurricanes? Obviously, property damage occurs. In the commodity space, port facilities in the Gulf and Atlantic are the most obvious concern given our dependence on export markets. You need intact facilities, plus people to run them who can a) get to work and b) don't have major damage at home to deal with. Oil production and refinery infrastructure are probably #2, particularly for a Gulf storm like Harvey or the infamous Katrina. A heavy concentration of US refinery capacity is on the Gulf Coast, for convenient access to imported crude historically, and now helpful for US energy exports. If refineries are shut down, fuel costs balloon until order is restored. Crop losses are probably #3. The earlier the storm the more risk, since the South is first to harvest and get it under cover.  Most of the damage is due to high winds and flooding, but the MAJOR growing areas for US field crops are well inland.  There will also likely be some livestock losses from Harvey, both directly and due to foot rot or other secondary disease issues.  What about Hurricane Irma? That one is far enough away that the Hurricane Center won't even guess on the track more than 5 days out.
Corn futures finished 1 ¼ cents higher on the week after the 3 previous weeks were in the red. All of the gain came on Thursday. Corn conditions ratings saw the Brugler500 index unchanged for the week at 361, still well below last year but above the multi-decade average for that date. The USDA reported 992,535 MT of combined old and new crop corn export sales during the week of August 24, 15.2% larger than the same week in 2016. Analysts are starting to revise their crop estimates ahead of the September USDA reports. Intl FCStone did the biggest about face, raising its estimate 4.1 bpa to 166.9 bpa.  Informa in Memphis is at 169.2 bpa.  Both are still below the August NASS number. The CFTC Commitment of Traders report on Friday showed spec funds adding another 47,872 contracts to their net short position in the week ending August 29. That put them net short 64,945.
Wheat futures climbed out of their hole to see CBT wheat up 2.7% for the week and KC HRW up 2%. MPLS was still suffering from fund longs trying to get out, losing 5.9% for the week. The spring wheat harvest was reported at 76% complete as of Sunday, 10% above the average. Thursday's export sales report showed 17/18 sales of 535,965 MT, with. 30,000 MT reported for 18/19 sales. The Stats Canada report on Thursday shows estimated Canadian wheat production for 2017 at 25.541 MMT, 19.51% lower than in 2016. Durum wheat was nearly half of last year at 3.898 MMT, with spring wheat down 7.66% at 18.889 MMT. Spec traders added 10,778 contracts to their net short in CBT futures and options during the week ending August 29. That took them to a net short position of -77,529 contracts (about half of their peak bearish position).  They also trimmed another 5,710 contracts from their net long in KC HRW, leaving them long 18,060.
 

Commodity

 

 

 

Weekly

Weekly

Mon

08/18/17

08/25/17

08/31/17

Change

% Chg

Sep

Corn

3.52

3.3875

3.4

$0.012

0.37%

Sep

CBOT Wheat

4.16

4.095

4.205

$0.110

2.69%

Sep

KCBT Wheat

4.145

4.045

4.125

$0.080

1.98%

Sep

MGEX Wheat

6.6875

6.505

6.12

($0.385)

-5.92%

Sep

Soybeans

9.375

9.39

9.42

$0.030

0.32%

Sep

Soy Meal

297.2

296.4

293.2

($3.200)

-1.08%

Sep

Soybean Oil

33.61

34.61

35.31

$0.700

2.02%

Oct

Live Cattle

105.9

106.925

105.15

($1.775)

-1.66%

Sep

Feeder Cattle

140.03

142.93

142.73

($0.200)

-0.14%

Oct

Lean Hogs

66.125

63.075

61.45

($1.625)

-2.58%

Oct

Cotton

67.79

68.61

72.55

$3.940

5.74%

Sep

Oats

2.5475

2.4125

2.235

($0.178)

-7.36%
Soybean futures gained 3 cents for the week, with Thursday erasing losses and Friday putting in the plus sign. September meal was down 1.1%. Soy oil advanced 2% for the week on strong biodiesel demand in the face of Hurricane Harvey related shortages. Monday's Crop Progress report saw soybean conditions increasing 3 points on the Brugler500 index to 358. The Stats Canada report showed soybean production projected at 7.743, 19.8% larger than 2016. Canadian canola production is estimated at 18.203 MMT, 7.14% lower than last year and slightly lower than expectations. Total soybean export sales were at 1.682 MMT 3.2% above last year. The USDA reported private export sales that totaled 461,000 MT during the week via their daily reporting system. Those will be on the Export Sales report next week. On Friday, USDA indicated July soybean crush totaled 155.6 million bushels, modestly above trade estimates. The weekly COT report indicated managed money spec funds adding another 4,973 contracts to their net short last week, taking it to -28,367 contracts of futures & options on August 29.
Cotton futures rose 5.7% on the week. The big story was Hurricane Harvey. Heavy rains and high winds hurt South Texas cotton production, and areas further east to the Delta. Reports from Texas show as much as 300,000 to 500,000 bales could have been lost. Damage further east is harder to quantify. The USDA Export Sales data shows 2017/18 crop year commitments YTD are 57% larger than last year at 6.64 million running bales. They are already 53% of the USDA projected full year export total, compared to 31% last year and the average of 36% for this date. Export shipments in next week's report will likely show a slowdown, as ports were closed during the storm. Galveston was partially re-opened on Friday. The CFTC Commitment of Traders report showed the managed money crowd adding 12,530 contracts to their net long in cotton futures and options last week as Harvey came into play. They were net long a still modest 35,579 contract position on August 29.
Live cattle futures were down 1.7% this week as Oct took over as the new front month following Aug expiration at $104.525. Feeder cattle futures were down a modest 20 cents. The cash cattle market mainly traded $105 this week, with a few reports of $104, down $2 from the previous week. Wholesale beef prices were cautiously higher this week. Choice boxed beef was up 3 cents per hundred pounds, i.e. UNCH.  Select was up $2.35 or 1.2%. Weekly beef production was down 2.4% from last week, and 0.1% larger than the same week in 2016. Year to date beef production is up 4.1% on 5.8% more slaughter. Data from the CFTC on Friday showed spec traders cut their net long by 386 contracts in the week ending August 29, to 81,010 contracts. That is their smallest net long since December 2016. Beef export sales for 2017 during the week of August 24 came in at a marketing year high of 25,231 MT. Shipments of beef were also reported at a MY high at 21,431 MT.
Lean hog futures saw nearby October futures drop another 2.6% after losing 4.6% the previous week. The CME Lean Hog index dropped to $73.52, down $5.88for the week. The seasonal decline is underway. Weekly pork production was down 1.2% from last week, and 2.0% larger than the same week in 2016. Pork production YTD is 2.2% above than last year. Weekly slaughter @ 2.315 million head would be 2.3% larger than the same week in 2016 (includes Saturday estimate). The USDA pork carcass value was up on Friday but lost 2.25% for the week. The pork belly primal lost another 10.86%. CFTC showed the managed money spec longs trimmed their net long by 18,917 contracts in the face of a sharp price decline. That put them net long 56,763 contracts on August 29. The USDA reported 2017 pork export sales of 25,894 MT for the week of August 24, while pork shipments reached 18,823 MT.
Market Watch
Next week will be behind schedule with the Monday Labor Day holiday. The Export Inspections and Crop Progress reports will be out on Tuesday, a day behind normal. July monthly export data will be released by the USDA on Thursday, following the Commerce Department's release of trade data on Wednesday. Thursday will also show weekly EIA report for ethanol production and stocks. The Export Sales report will be delayed until Friday, with the CFTC Commitments of Traders report rounding out the week.
Visit our Brugler web site at http://www.bruglermarketing.com or call 402-289-2330 for more information on our consulting and advisory services for farm family enterprises and agribusinesses. Sound analysis and advice makes a difference!
There is a risk of loss in futures and options trading. Past performance is not necessarily indicative of future results. 
Copyright 2017 Brugler Marketing & Management, LLC