Published on:
21:38PM Sep 08, 2017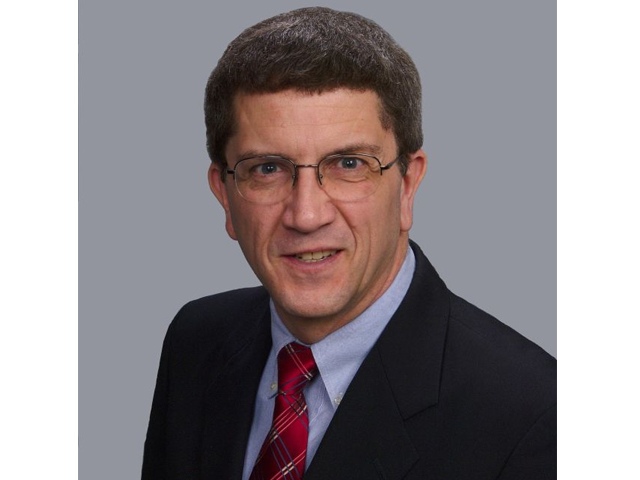 Market Watch with Alan Brugler
September 8, 2017
Hurricane Season Part II
Last weekend the talk was about Hurricane Harvey, and damage to the cotton crop and export/rail facilities in south Texas, with a nod to potential storm damage as Harvey moved into AR and eventually the Ohio River Valley. This week, there is a lot more hurricane talk with 3 of them active at the same time. Katia is pretty much being ignored on the east coast of Mexico, but Irma is going to hit Florida on Sunday and Georgia soon afterward. That changes the commodity discussion, with a lot more soybeans, peanuts and other crops mixed in with the cotton in Georgia. GA also will combine beans as late as November, so there is more in the field. Rain from Irma is expected to work its way up into IN and OH eventually. Let's not forget Hurricane Jose, a big Cat 4 storm hanging out in the Atlantic. That one isn't currently projected to threaten the US mainland, but stay tuned!
Corn futures finished 4 ¼ cents higher on the week. Corn conditions ratings saw the Brugler500 index drop 4 points for the week to 357.  Conditions are still slightly better than the long term average for this date, suggesting yields near trend but down from the record level of 2016. The USDA reported 1.48 MMT of new crop corn export sales during the week of August 31. Full year exports through August 31 totaled 56.520 MMT (2.225 billion bushels). Analysts are starting to revise their crop estimates ahead of the September USDA reports. Per Reuters, the trade average estimate for US corn yield is 168.2 bpa for this report, with production at 14.035 billion bushels. USDA was at 14.153 billion in August. The CFTC Commitment of Traders report on Friday showed spec funds adding another 44,748 contracts to their net short position in the week ending September 5. That put them net short 109,723 contracts and the most bearish since June 6.
Wheat futures continue to see shifts in the inter-market spreads. KC HRW was up for the second week in a row, by 0.73%.  Chicago SRW retreated 1.6%, while MPLS spring wheat was up 3% after losing 5.9% the previous week. Stats Canada wheat stocks were larger than expected at 26.8 MMT, and US wheat exports continue to be hindered by hurricanes and hurricane damage. New crop sales for the week ending August 31 were 375,500 MT. SovEcon also raised its Russian production estimate to more than 81 MMT.  They have more available for export than their estimated lifting capacity. That said, ruble denominated internal prices are quite low. US export commitments YTD are 47% of the full year estimate. The average pace would be 49%. Spec traders added 9,041 contracts to their net short in CBT futures and options during the week ending Sept 5. That took them to a net short position of -86,770 contracts.  They also trimmed another 3,075 contracts from their net long in KC HRW, leaving them long 14,985.
 

Commodity

 

 

 

Weekly

Weekly

Mon

08/25/17

09/01/17

09/08/17

Change

% Chg

Sep

Corn

3.3875

3.4

3.4425

$0.043

1.25%

Sep

CBOT Wheat

4.095

4.205

4.1375

($0.067)

-1.61%

Sep

KCBT Wheat

4.045

4.125

4.155

$0.030

0.73%

Sep

MGEX Wheat

6.505

6.12

6.3025

$0.183

2.98%

Sep

Soybeans

9.39

9.42

9.565

$0.145

1.54%

Sep

Soy Meal

296.4

293.2

300.9

$7.700

2.63%

Sep

Soybean Oil

34.61

35.31

34.59

($0.720)

-2.04%

Oct

Live Cattle

106.925

105.15

107.325

$2.175

2.07%

Sep

Feeder Cattle

142.93

142.73

147.88

$5.150

3.61%

Oct

Lean Hogs

63.075

61.45

62.15

$0.700

1.14%

Oct

Cotton

68.61

72.55

75.59

$3.040

4.19%

Sep

Oats

2.4125

2.235

2.3325

$0.098

4.36%
Soybean futures rallied 1.54% for the week, despite lower soy oil prices. Meal was up 2.63% to bolster product value. The soy oil market was having trouble sorting out biodiesel demand, with the EU reportedly close to allowing Argentine supplies back into the country. US crude oil refineries are also coming back online, with less than 8% of capacity now though to be offline. Monday's Crop Progress report saw soybean conditions UNCH on the Brugler500 index @ 358. Final US exports for 2016/17 per FAS totaled 58.118 MMT (2.135 billion bushels). The final Census number is expected to be larger but won't be out until October.  The trade average guess for US soybean yield is 48.8 bpa according to a Reuters survey. The weekly COT report indicated managed money spec funds trimmed their net shot by 16,423 contracts last week, taking it to -11,944 contracts of futures & options on September 5.
Cotton futures rose 4.2% this week, adding to the 5.7% advance from the previous week. The big story was Hurricane Harvey damage, with additional potential damage to the GA/AL/SC crops from Hurricane Irma. The USDA Export Sales data shows 2017/18 crop year commitments YTD are 54% of the full year estimate. The average would be 38%. Outstanding sales are 48% larger than year ago. The CFTC Commitment of Traders report showed the managed money crowd adding 20,601 contracts to their net long in cotton futures and options last week as Hurricane Irma came into play. They were net long 56,180 contracts on September 5.
Live cattle futures were up 2.1% this week. Feeder cattle futures picked up 3.6% despite higher feed costs. The cash cattle market saw very limited trade through midday on Friday, with a few northern deals priced at $168. That was up $2-3 from the previous week. Wholesale beef prices were mixed in the post-holiday period. Choice boxed beef was up 53 cents per hundred pounds.  Select was down $.68 or -0.4%. Weekly beef production was down 10.6% from last week due to the holiday, but 2.7% larger than Labor Day week in 2016. Year to date beef production is up 4.1% on 5.8% more slaughter. Data from the CFTC on Friday showed spec traders cut their net long by 1,153 contracts in the week ending Sept 5, to 77,857 contracts. That is their smallest net long since December 6, 2016. Beef export sales during the week of August 31 dropped dramatically, from 25,231 MT to only 5,900 MT.
Lean hog futures saw nearby October futures up 1.1% after losing 12.6% the previous week. The CME Lean Hog index dropped to $69.37, down $4.15 for the week. The seasonal decline is still underway. Weekly pork production was down 6.1% from last week due to the holiday, but 3.3% larger than the same week in 2016. Pork production YTD is 2.3% above than last year. Weekly slaughter @ 2.170 million head would be 4% larger than the same week in 2016 (includes Saturday estimate). The big new Seaboard Triumph plant at Sioux City started production this week. The USDA pork carcass value was down 2.78% for the week, after sliding 2.25% the previous week. The pork belly primal lost another 9.9%. The USDA reported 2017 pork export sales of 25,700 MT for the week of August 31, less than 1% below the previous week.
Market Watch
The Export Inspections and Crop Progress reports will be out on Monday as per usual. The big report day is Tuesday, with USDA Crop Production and WASDE Supply/Demand estimates. The weekly EIA report for ethanol production and stocks will be out on Wednesday, with USDA weekly Export Sales on Thursday morning.  Thursday also marks the expiration of the September grain futures.  NOPA is due to release their soybean crush report on Friday the 15th.
Visit our Brugler web site at http://www.bruglermarketing.com or call 402-289-2330 for more information on our consulting and advisory services for farm family enterprises and agribusinesses. Sound analysis and advice makes a difference!
There is a risk of loss in futures and options trading. Past performance is not necessarily indicative of future results. 
Copyright 2017 Brugler Marketing & Management, LLC