Published on:
22:13PM Sep 09, 2016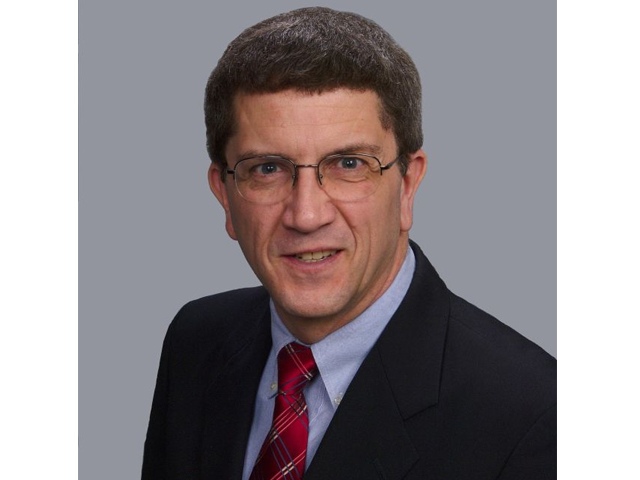 Market Watch with Alan Brugler
September 9, 2016
Is Anybody Out There?
In their album The Wall, Pink Floyd famously asked "Is anybody out there?" Pink got no answer. In our commodity markets, the question is more properly framed "Is there any grain out there?" or perhaps "Is there too much grain out there?" The markets have been trying to guess, or at least second guess what USDA told us in August. No answer has been forthcoming from the other side of the Wall, aka the USDA lockup. On Monday, they will flip the internet gateway switch and we'll get the latest answers that Big Data can provide.
Corn futures ended Friday with gains of 2 1/2 to 3 cents, and December '16 was up 13.5 cents, or a little over 4% on the week.  Crop condition ratings dropped a couple points on the Brugler500 index, but the main story continues to be below expected and "average" yields in the southern part of the Corn Belt and whether USDA will find data to confirm the notion that the August figure was the high water mark for the year. Wire services put the average trade guess for Monday at 172.6 to 173.4 bpa, with production of 14.951 to 15.027 billion bushels. Those would be below the August figure from NASS. Consumption continues to run strong, with USDA weekly export sales on Friday at 1.093 MMT booked for 2016/17. Weekly ethanol production slowed to an average of 998,000 barrels per day as plants began to take pre-harvest down time after record production in August. Ethanol stocks were also lower week over week.  Weekly data on the Commitment of Traders report showed managed money increasing the size of their net short position in corn during the week ending 9/6.
 

Commodity

 

 

 

Weekly

Weekly

Mon

08/26/16

09/02/16

09/09/16

Change

% Chg

Sep

Corn

$3.163

$3.17

$3.30

$0.135

4.09%

Sep

CBOT Wheat

$3.835

$3.73

$3.76

$0.027

0.73%

Sep

KCBT Wheat

$3.898

$3.87

$3.94

$0.070

1.78%

Sep

MGEX Wheat

$4.925

$4.96

$4.99

$0.023

0.45%

Sep

Soybeans

$9.908

$9.69

$9.97

$0.288

2.88%

Sep

Soy Meal

$321.20

$313.70

$323.30

$9.600

2.97%

Sep

Soybean Oil

$32.95

$32.66

$33.03

$0.370

1.12%

Oct

Live Cattle

$106.350

$101.60

$104.40

$2.800

2.68%

Sep

Feeder Cattle

$139.93

$134.88

$134.23

($0.650)

-0.48%

Oct

Lean Hogs

$61.325

$60.75

$59.23

($1.525)

-2.57%

Dec

Cotton

68.03

67.79

69.08

$1.290

1.87%

Sep

Oats

$1.690

$1.61

$1.64

$0.033

1.98%
Soybean futures settled with September 5 1/4 cents higher on the day, and nearly 29 cents higher on the week. September bean meal was also a winner this week, up $9.60 or nearly 3% from a week ago. Chinese soybean imports YTD through August 31 were up 3.1% from year ago at 53.9 MMT.  CNGOIC is looking for nearly 7.4% more Chinese 2016 soybean production than the most recent USDA figure of 12.2 MMT. Weekly export sales published this week exceeded industry expectations at 1.7768 MMT booked during the week ending Sept 1.  Crop condition ratings are much better than at this time last year for most states, thus the trade is leaning towards a larger US soybean production number in the monthly reports scheduled for Monday morning. The average pre-report trade estimate is about 49.3 bpa, with the average estimate for national production just over 4 billion bushels.
Wheat futures closed mixed on Friday, but the September contracts in all three classes finished the week with slight gains. CBT wheat was up 2 3/4 cents, KC wheat added 7 cents, and MGE wheat finished 2 1/4 higher on the week. USDA's weekly Export Sales report showed net export sales for the week ending September 1 were better than expected at 662,100 MT. The weekly Commitment of Traders report has commercial accounts still net long in Chicago wheat; adding another 5,211 contracts in this week's report.  Egypt rejected the one cargo of wheat that it was able to get.  The shipment of Romanian wheat was found to have trace amounts of ergot. Egypt's shift back to a zero tolerance policy kept most world wheat exporters from offering cargos to that country. The average pre-report trade guess for the 2016/17 global ending stocks figure is 251.4 MMT, with the range of estimates stretching as low as 246.3 MMT and as high as 255 MMT.  USDA is unlikely to make major changes to the domestic balance sheet for wheat in this report because better data will be available in the Small Grains report at the end of this month.
Cotton futures were down 21 to 37 points on the last day of the week, but up 129 points since the previous Friday close. The US Dollar Index was a few hundred points higher today.  CFTC showed managed money was adding to their net long position in cotton during the week that ended this past Tuesday. USDA will release their updated production and consumption numbers on Monday at noon EDT. Condition ratings argue for a lower average yield, but some see extra moisture this year as a yield enhancer. USDA put the AWP for this coming week at 58.51 cents vs. 56.90 last week. Weekly export sales published by USDA this morning, were larger than last week with old crop upland sales reported at 344,500 RB, and another 18,900 RB booked for delivery in the 2017/18 marketing year.  Pima sales were also relatively large at 20,100 RB.
Live cattle futures finished sharply higher on Friday with October closing at $104.40, up $3 from Thursday, and up about 2.68% from a week earlier. Feeders were also sharply higher in Friday trade, with most contracts showing more than $2 gains to end a choppy week. September was down nearly half a percent since last Friday. Cash cattle trade reported today had a weighted average of $104.85.  Dressed steers averaged $165.95. Wholesale beef prices were down about 1.7% for Choice, and about 2.6% for Select since last Friday. Weekly exports of beef reported on Friday morning were only 9,200 MT, and shipments were a new weekly low for the marketing year, however this follows the release of relatively solid monthly data for July earlier this week. Weekly slaughter including Saturday estimates is 27,000 head larger than the same week a year ago.
Lean hog futures posted triple digit losses in most contracts on Friday, and the October contract lost $1.525 (about 2.5%) on the week, despite a gain in the weighted average carcass cutout price up 5.53% from Friday to Friday. The CME Lean Hog index is down $1.60 from a week earlier. Weekly slaughter including Saturday estimates is 2.084 million head, about 35,000 head larger than the same week last year. At 24,300 MT, weekly USDA pork export sales were fairly strong for the second week in a row.  Export shipments were also up week/week. 
Market Watch
We'll start off the week with a bang, as USDA releases their September Crop Production and WASDE reports at 11 am CDT on Monday.  Export inspections will be out an hour before that, and we'll get the usual weekly Crop Progress report in the pm.  Wednesday will hold the weekly EIA ethanol report, and will also be the last trading day for September grain futures.  Both NOPA monthly crush and USDA weekly Export Sales are scheduled for Thursday morning.  China will be in the midst of their Mid-Autumn Festival, and lunar cycle folks should note the full moon on Friday.
Visit our Brugler web site at http://www.bruglermarketing.com or call 402-289-2330 for more information on our consulting and advisory services for farm family enterprises and agribusinesses.Clients can also get one touch access to our cash market and hedging recommendations via our mobile web site.  You will be taken to the mobile home page automatically if you visit our web site with the mobile device. Three times daily fundamental news from Brugler is available on the free side of the mobile site.
There is a risk of loss in futures and options trading. Past performance is not necessarily indicative of future results.  Copyright 2016 Brugler Marketing & Management, LLC