Published on:
21:09PM Oct 14, 2016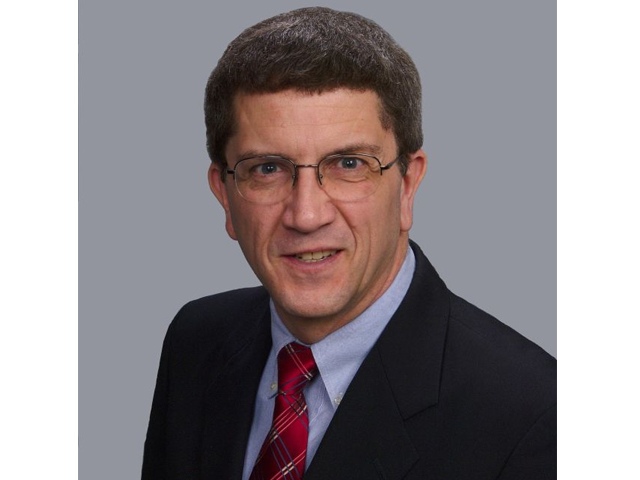 Market Watch with Alan Brugler
October 14, 2016
Is That A Bull I See?
I had to rub my eyes when I looked at the weekly change table below. All of the field crops have black ink in the weekly change column! The opposite was true for the actual bovines, but hey, it's a start. We've been hunting for that elusive bull for a while, and as any hunter will tell you, positive identification of the target is extremely important.  Does it have the proper markings? Is it in season? You can Google an elk or a duck, but it's harder to get a chart match to come up in a search engine. The weekly continuation charts are a good place to start. Corn looks a lot like a bull, but you'd like it o move out into that clearing.  Beans and wheat still have overhead resistance (too much foliage) to tell for sure. Cotton has been a bull market since April. The question there is whether you pass up the shot in hopes of seeing a higher scoring specimen later in the season.
Corn futures posted a stout 4.1% gain this week as USDA reduced projected US corn production and ending stocks ever so slightly to 15.057 and 2.32 billion bushels respectively. They did bump up projected corn exports another 25 million bushels based on the strong pace since September 1.  Export commitments YTD are 21.48 MMT, up a huge 85% from last year at this time.  Accumulated exports so far this marketing year are already 6.68 MMT, vs. 3.78 MMT shipped by this week a year ago. Ethanol stocks were drawn down 800,000 barrels on strong weekly gasoline demand and reduced production. Plants were taking downtime while producers focused on soybeans. The CFTC report showed the big spec funds trimming another 31, 885 contracts from their net short, which was still 130,973 contracts as of October 11.
Soybeans managed a 6 1/2 cent advance for the week, continuing to be range bound. USDA boosted projected national average yield by 0.8 bpa as expected, to a record 51.54 bushels per acre. Total supply is just a skosh under 4.5 billion bushels. Fortunately, strong exports are expected (and unfolding nicely thus far). Projected ending stocks are 395 million bushels. The fly in the ointment is a growing world production estimate for 2016/17, and a projected stocks/use ratio that is nowhere near as tight as it was two months ago.  USDA boosted projected Brazilian production another 1 MMT to 102 MMT, with two prominent South American forecasters closer to 103 MMT.  Soybean export commitments YTD are 28% larger than last year at this time, with tonnage already shipped 131% of year ago to date.
Wheat futures shot higher this week after coiling up like a spring. CHI was the bull leader, up 6.2% after failing to break earlier life of contract lows in a midweek test.   USDA trimmed projected US wheat production by 11 million bushels vs. last month, but had to cut feed use by 70 million. The net effect of several adjustments was an increase in ending stocks to 1.138 billion bushels from 1.1 billion, but they also raised the cash average price mid-point by 10 cents.  Commitments are on pace to meet the USDA forecast for the year, with 57% of the full year forecast either shipped or on the books. The 5 year average would be 59% for this date, but USDA hiked the forecast again on Wednesday in anticipation of continued above average sales.  Total commitments are up 26% from year ago. Speculative funds did take profits on a few short positions ahead of the USDA report. The net spec fund short shrank 16,011 contracts in the week ending 10/11. They were still net short 135,406 contracts in CHI as of that date.
 

Commodity

 

 

 

Weekly

Weekly

Mon

09/30/16

10/07/16

10/14/16

Change

% Chg

Dec

Corn

$3.368

$3.40

$3.54

$0.145

4.09%

Dec

CBOT Wheat

$4.020

$3.95

$4.21

$0.263

6.24%

Dec

KCBT Wheat

$4.155

$4.03

$4.18

$0.148

3.53%

Dec

MGEX Wheat

$5.145

$5.22

$5.29

$0.065

1.23%

Nov

Soybeans

$9.540

$9.57

$9.63

$0.057

0.60%

Dec

Soy Meal

$299.60

$300.20

$300.60

$0.400

0.13%

Dec

Soybean Oil

33.44

33.31

34.38

1.070

3.11%

Oct

Live Cattle

$98.900

$101.88

$95.90

($5.975)

-6.23%

Oct

Feeder Cattle

$123.15

$127.63

$120.38

($7.250)

-6.02%

Dec

Lean Hogs

$43.975

$42.60

$42.23

($0.375)

-0.89%

Dec

Cotton

68.08

66.98

70.57

3.590

5.09%

Dec

Oats

$1.783

$1.91

$1.99

$0.080

4.03%
Cotton futures were up 5.1% this week, thanks to a set of bullish USDA reports on Wednesday. USDA trimmed national average yield by 5 pounds per acre, dropping production to 16.03 million bales. They also hiked projected exports. The projected ending stocks for next July dropped from 4.9 million to 4.3 million bales and jazzed up the market. Cotton export commitments are 60% larger than last year at this time, a good reason for USDA to hike the export projection on Wednesday. Commitments are now 49% of the full year forecast, exactly on pace with the 5 year average for this date. China has indicated that it will leave the import quota for 2017 UNCH from this year, at 894,000 MT.
Live cattle futures lost 6.2%, after weekly changes of 2.9% and -8.5% the two previous weeks. Feeder cattle had to follow, and dropped 6.02% from Friday to Friday. Weekly beef production was 3.2% larger than the same week in 2015. YTD production is now up 4.8%. Average carcass weights are running 27# below year ago, which is helping to mitigate the buildup in supplies from the larger slaughter numbers.  Wholesale beef prices were lower again this week, with choice boxes down $1.21 per cwt and Select product down $2.47. That was a slower rate of decline than the previous week! Cash cattle prices were mostly $98 in the South this week, and $153-154 in the North.  Those were at least $3 below the previous week, and often worse.
Lean hog futures were down 0.9% in new front month December this week. Nearby October rallied $1.92 into expiration on Friday at $52.60. The CME Lean Hog index was $52.76 on Friday, close to the futures but down $1.60 for the week. Weekly slaughter of 2.304 million head was down 4.9% from last week and 0.6% below year ago. However, it doesn't mean fewer hogs. We had a temporary plant closure. Pork production YTD is up 0.5% on the year. The pork carcass cutout value was 73.38 on Friday, down 2 cents per hundred pounds from the previous week. A 7% drop in ham prices for the week kept the cutout from being in the black.  
Market Watch
We go back to a fairly normal USDA reporting week, with the weekly Export Inspections report and Crop Progress report on Monday, and weekly Export Sales on Thursday. We also get the monthly NOPA crush report on Monday morning, and the usual EIA inventory report on Wednesday for ethanol and fuel. The main USDA monthly reports for the week are on Friday, with Cattle on Feed and Cold Storage both scheduled.  Friday also marks the expiration of the October financial futures options and the November grain and cotton options (both conventional and serial).
Visit our Brugler web site at http://www.bruglermarketing.com or call 402-289-2330 for more information on our consulting and advisory services for farm family enterprises and agribusinesses.Clients can also get one touch access to our cash market and hedging recommendations via our mobile web site.  You will be taken to the mobile home page automatically if you visit our web site with the mobile device. Three times daily fundamental news from Brugler is available on the free side of the mobile site.
There is a risk of loss in futures and options trading. Past performance is not necessarily indicative of future results.  Copyright 2016 Brugler Marketing & Management, LLC