Published on:
21:19PM Dec 15, 2017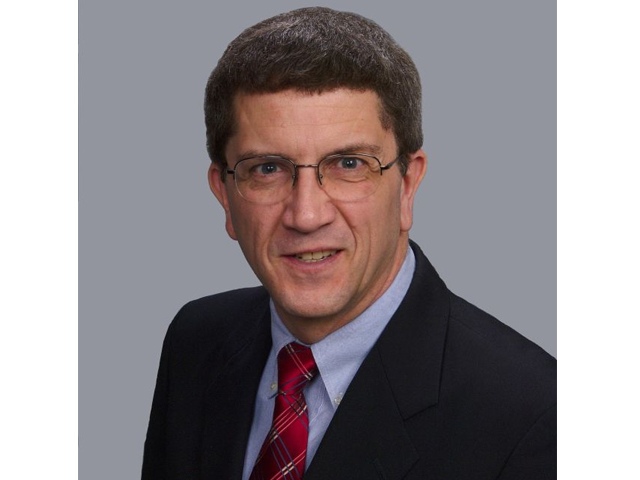 Market Watch with Alan Brugler
December 15, 2017
It Gets Dark Early
Winter begins on December 21, the shortest daylight and longest night period of the year in the Northern Hemisphere.  Summer is just beginning, south of the Equator, but things have seemed a bit gloomy for the past several weeks even though we weren't at that peak darkness!  That might just be my embedded commodity market clock. There is no question commodities in general have had a rough couple weeks, if you look at the CRB Index. At the low on Tuesday, the CRB had dropped 4.7% from the December 1st close. This means that the majority of commodities in the basket were down and most of the ags were among the wounded. Cotton was an exception. Growing stockpiles of a number of commodities are a fact of life as we head into winter, buy spring always arrives. The market either goes too far, taking prices below economic value and then discovering that fact, or the low prices generate increased consumption and new uses. The latter shrinks the pile. Mother Nature can also help restore supply/demand balance, but there is a tendency to see tendencies that aren't there yet!
Corn futures traded in a 6 1/2 cent range during the week, with Friday's close 1.49% lower than the previous Friday. Throughout the week, the USDA reported 3 separate private export sales totaling 396,503 MT through their daily reporting system. Tuesday's USDA Supply and Demand report showed little change to the US numbers, as corn used for ethanol was increased 50 mbu. That trimmed the US 17/18 ending stocks number by the same amount, as world ending stocks were raised 0.32 MMT to 204.08 MMT. The USDA left Brazil production at 95 MT, despite CONAB showing a 92.2 MMT projection for the 17/18 crop. The USDA indicated 12/7 weekly export sales slightly lower than the previous week, as total export commitments of 23.766 MMT are still 49% of the full year forecast. They would typically be 53% by now. Ethanol production slipped from the previous week's all time record to 1.089 million barrels per day during the week of 12/8. The Friday Commitment of Traders report showed spec funds adding to their net short position by 36,673 contracts in the week ending December 12. They were net short 197,192 contracts of futures and options on that date.
Wheat futures saw fractional losses in the nearby CBT and KC contracts, with MPLS 1.43% higher on the week. The USDA reported two private wheat export sales this week through their daily reporting system, totaling 250,000 MT. Of that total 130,000 MT was for SRW, with 120,000 MT in HRW sales. The December USDA Supply and Demand report showed the 17/18 US ending stocks number 25 mbu larger than November. The USDA trimmed the US export projection by that amount, as competition from Canada's larger crop is an issue. World ending stocks were raised 0.89 MMT, with Canadian production bumped 3 MMT higher to 30 MMT. Larger exports from Russia, Ukraine, and Canada helped to offset that increase. Weekly export sales were up 73.2% from the previous week during the week of December 7 at 588,834 MT. Cumulative export commitments, at 69% of the newly updated 975 mbu, are still lagging the average pace of 74%. The CFTC report on Friday afternoon showed the big spec funds adding back to their net short Chicago SRW positions by 38,871 contracts in the week ending 12/12. They were net short 157,652 contracts at that time.
Soybean futures fell 2.27% on the week, or a loss of 22 1/2 cents. Nearby soy meal futures lost 3.35% from the week prior, with soy oil down 1.37%. A total of four private export sales announcements were reported through the USDA's daily reporting system this week, totaling 683,300 MT. The USDA's Monthly WASDE report indicated US ending stocks 20 mbu higher at 445 mbu on Tuesday. That jump was mainly caused by a 25 mbu reduction in US exports that have been slow to develop this year. On the world side, stocks were up just 0.42 MMT, with an increase to carryover from 16/17 the main culprit. As with corn, the Brazil and Argentina production numbers were left unchanged at 108 MMT and 57 MMT respectively. Friday's NOPA report indicated its members had crushed 163.546 mbu of soybeans during November. That was ahead of most expectations and 1.74% larger than November 2016. Soybean oil stocks were reported at 1.326 billion pounds at the end of November, larger than most estimates and 8.35% above the end of October. As of Tuesday, the managed money crowd reduced their net long position by 33,379 contracts in soybean futures and options. That net position stood at just 19,755 contracts on 12/12.
 

Commodity

 

 

 

Weekly

Weekly

Mon

12/01/17

12/08/17

12/15/17

Change

% Chg

Mar

Corn

3.5875

3.5275

3.475

($0.052)

-1.49%

Mar

CBOT Wheat

4.385

4.19

4.1825

($0.008)

-0.18%

Mar

KCBT Wheat

4.375

4.18

4.175

($0.005)

-0.12%

Mar

MGEX Wheat

6.315

6.1125

6.2

$0.088

1.43%

Jan

Soybeans

9.9425

9.8975

9.6725

($0.225)

-2.27%

Jan

Soy Meal

330.2

331.7

320.6

($11.100)

-3.35%

Jan

Soybean Oil

33.69

33.62

33.16

($0.460)

-1.37%

Dec

Live Cattle

117.225

115.575

118.9

$3.325

2.88%

Jan

Feeder Cattle

150.33

145.23

147.75

$2.525

1.74%

Feb

Lean Hogs

70.725

68.85

68.525

($0.325)

-0.47%

Mar

Cotton

73.28

73.72

75.92

$2.200

2.98%

Mar

Oats

2.6325

2.42

2.5425

$0.123

5.06%
Cotton futures rose 2.98% from last week, which was a gain of 2.20 cents. The Cotton Ginnings report on Tuesday showed that 11.335 million RB had been ginned as of December 1. That was an increase of 3.408 million BR over the mid-November report and 10% larger than last year. The 17/18 US ending stocks was trimmed by 0.3 million bales, with higher exports the cause. The USDA also raised the estimated cash average price range 3 cents to 63-69 cents/lb. World ending stocks were cut 2.88 million bales to 88 million bales on Tuesday, mainly on reduced carryover and lower production. Total export commitments are now 73% of the newly updated full year WASDE estimate. They typically would only be 62% at this time.  This week's AWP (average world price) was updated to 65.95, up .92 cents for the week. The Commitment of Traders report showed the spec traders adding another 7,101 contracts their net position as of Tuesday. That net long position stood at 89,510 contracts as of December 12.
Live cattle futures saw life at to end to the week with 2.88% gains. Late cash trade boosted Friday's gains. Feeder cattle futures were up 1.74%, gaining back some of last week's losses. Cash cattle trade was slow to develop on the week, but sales of $120 across most regions were reported on Friday afternoon. That is up $2-$3 from the previous week. Wholesale beef prices were lower. The choice boxes averaged 1.8% lower, with select boxes down 1.5%. Weekly beef production was down 0.7% from the previous week, but still 3.4% larger than the same week in 2016. Year to date beef production is up 3.8% on 5.4% more slaughter. Spec traders were shown as reducing their net long cattle position by 17,262 contracts during the week ending Tuesday. That net position was at 99,748 contracts as of 12/12. On Tuesday, the USDA reduced their estimated fourth quarter beef production estimate 95 million pounds to 6.87 billion pounds. That is still the largest production number for the 4Q in 14 years.
Lean hog futures saw losses of just 32 1/2 cents in the nearby Feb contract this week. The CME Lean Hog index was slightly lower this week to $64.64, down 66 cents from the previous Friday. Weekly pork production was up 1.9% from the previous week and up 4.3% vs. the same week in 2016. Pork production YTD is 2.4% above last year. Weekly slaughter was estimated at 2.578 million head, 3% above year ago. The pork carcass cutout value was down $6.13 this week (-7.32%). The belly led the way, $33.15 (-23.26%) lower, with the ham assisting, down $9.13 (13.62%). Year to date commitments through December 7 were 6.8% larger than last year, which is helping to absorb some of the larger production. The USDA cut their estimated fourth quarter production number by 180 million pounds on Tuesday to 6.775 billion pounds. The spec funds reduced their lean hog net long by 7,007 contracts in the week ending December 12, leaving it at 61,327 contracts.
Market Watch
The USDA will have a fairly normal schedule next week, with the release of the Export Inspections report on Monday morning. The weekly EIA ethanol report will be out on Wednesday morning, as the weekly USDA Export Sales report is out on Thursday. The USDA will release the monthly Cattle on Feed and Cold Storage reports as well on Friday at 11:00 a.m CST. The quarterly Hogs and Pigs report will also be released at that same time. On Friday, the markets will close earlier, with the Christmas holiday on Sunday, as January options will expire as well.
Visit our Brugler web site at http://www.bruglermarketing.com or call 402-289-2330 for more information on our consulting and advisory services for farm family enterprises and agribusinesses. Sound analysis and advice makes a difference!
There is a risk of loss in futures and options trading. Similar risks exist for cash commodity producers. Past performance is not necessarily indicative of future results.
Copyright 2017 Brugler Marketing & Management, LLC.