Published on:
22:11PM Feb 01, 2019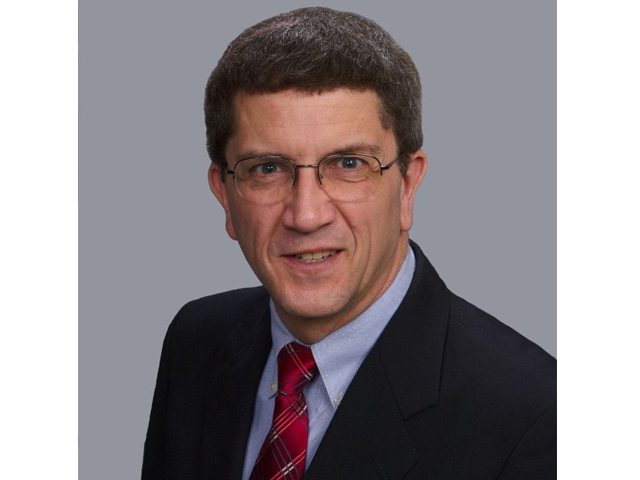 Market Watch with Alan Brugler
February 1, 2019
January in February
You've seen the Christmas in July sales promos. Now it's time for the USDA "January reports in February" sales. There could be some good buys, but they haven't opened the doors yet! USDA has announced that all of the reports scheduled for the January 11 mega report day will be released this coming Friday, February 8. For some reason they, Census and CFTC are having a hard time catching up now that the funding has been restored.  While we're getting better historical information about what happened in December, it's going to be a full two month government shutdown in terms of getting up to date Export Sales and Commitment of Traders data. The Feb 8 reports are only a month behind, and the Feb WASDE estimates will be fully caught up.  That makes Friday a more important report day than is usually the case in February.
Corn futures were in for another round of losses this week, with March down 0.53%. Monday morning's Export Inspections report indicated exports of 893,001 MT in the week of 1/24. That was down 20.79% from the week prior and 11.70% below the same time last year. Ethanol production for the week of 1/25 averaged 1.012 million barrels/day, a drop of another 19,000 bpd from the prior week. Stocks of ethanol were up 479,000 barrels to 23.980 million barrels. Newly released monthly EIA data shows that US exported 169.8 million gallons of ethanol in November. That was slightly below October but up 57.6% from Nov 2017. Dr. Michael Cordonnier updated his Brazil corn production estimate to 90.5 MMT, down 0.5 MMT from the previous number. Brazil exported 4.22 MMT of corn during January, according to Trade Ministry data, slightly above December and 39.8% larger than Jan 2018.
Wheat futures were the only major commodity we follow to post a gain this week, with CBT up 0.82% and MPLS 3/4 of a cent higher. KC HRW was 3/4 of a cent lower on the week. The Arctic temps this week did give thoughts of winter kill. Most of that talk was subdued by the fact that we are in late January and winter wheat is as hardy now as it will ever get. Weekly export inspections for wheat were reported at 362,153 MT in the week of 1/24, down 31.02% from last week and 37.74% below this time last year. US FOB prices are now $23 below Russian offerings, but other foreign competitors are coming into play. That was apparent in this week's Egyptian tender where US had the lowest FOB offering but Romanian and French wheat was purchased after freight was included.
Soybean futures gave back most of last week's gains with March down 0.81% this week. Friday's close saw the March contract 13 ½ cents off the high. Soybean meal was down $2.10 this week, with soy oil 0.47% lower. Following the two-day meeting with US and Chinese trade representatives, it was reported that China had offered to buy 5 MMT of US soybeans. On Friday, it was reported that Chinese state-owned firms bought at least 1 MMT of soybeans from the US for April-July delivery. The weekly Export Inspections report indicated that 929,417 MT of soybeans were shipped in the week that ended January 24. That was down 18.91% from the week prior and the same week last year. China was the top destination (@ 342,243 MT).  AgRural estimated that Brazil's soybean crop is now 13% harvested, outpacing the average of 3.1% and last year's 3.8% for the same week. Dr. Cordonnier's Brazilian soybean estimate was trimmed another 1 MMT to 114 MMT this week. Analysts with brokerage INTL FCStone cut their estimate to 112.2 MT, down 4.1 MMT from their previous number. Brazil's January exports totaled 2.154 MMT according to trade ministry data., just half of December exports but 37.76% above the same month last year.
 

Commodity

 

 

 

Weekly

Weekly

Mon

01/18/19

01/25/19

02/01/19

Change

% Chg

Mar

Corn

$3.8175

$3.8025

$3.7825

($0.020)

-0.53%

Mar

CBOT Wheat

$5.1775

$5.2000

$5.2425

$0.042

0.82%

Mar

KCBT Wheat

$5.06

$5.10

$5.09

($0.007)

-0.15%

Mar

MGEX Wheat

$5.743

$5.748

$5.755

$0.008

0.13%

Mar

Soybeans

$9.17

$9.25

$9.18

($0.075)

-0.81%

Mar

Soy Meal

$315.10

$313.90

$311.80

($2.100)

-0.67%

Mar

Soybean Oil

$29.01

$30.03

$29.89

($0.140)

-0.47%

Feb

Live Cattle

$126.53

$126.05

$125.45

($0.600)

-0.48%

Mar

Feeder Cattle

$142.83

$143.63

$142.53

($1.100)

-0.77%

Feb

Lean Hogs

$61.23

$58.38

$56.35

($2.025)

-3.47%

Mar

Cotton

$73.89

$74.13

$73.64

($0.490)

-0.66%

Mar

Oats

$2.9875

$2.9100

$2.8850

($0.025)

-0.86%
Cotton futures were down just 0.66% this week, with most of the losses coming on Friday. The Adjusted World Price was updated on Thursday @ 65.07 cents/lb, 17 points above the week prior. USDA's weekly Cotton Classing report showed that 338,541 bales of upland cotton was classed in the week of 1/31, bringing the upland total to 15.775 million bales this MY. Including pima, the total stands at 16.412 million bales. The Cotlook A Index was up just 70 points from the previous week at 83.7 cents/lb on January 31.
Live cattle futures were down 0.48% this week. Cash cattle traded mostly at $123 on Friday, with a few going for $198-199 in IA and NE. Feeder cattle futures gave back last week's gains with a loss of $1.10 on the week. The CME feeder cattle index was $141.86 on January 31, down $1.35 for the week. Wholesale beef prices were mixed this week, with choice boxes down $2.75 or 1.3% while Select 600-900# carcass values were up 0.5%. The weekly beef production was down 2.9% from the previous week and 2.8% below than the same week in 2018. Light kills the result of the Arctic blast this week, which forced producers to reduce cattle movement. Beef production YTD is down 2.4% on 2.7% smaller slaughter. Implied carcass weights would thus be a little heavier than last year.
Lean hog futures posted another round of sharp losses, down 3.47% this week. The February futures contract is now discount to cash. That is a tremendous help for hedgers, who had been facing a $6 basis a few weeks ago. The CME Lean Hog index was $57.40 on Friday, down 90 cents from the previous week. The pork carcass cutout value lost $0.68 per cwt this week, or 1%. The pork belly primal was again the weakest. Pork production this week was down 4.6% from the previous week and 2.2% below than the same week in 2018. Extremely light slaughter on Wednesday was attributed to the arctic temps across the upper Midwest, making transportation difficult. Pork production for the year to date is up 0.7% from last year on 1% more slaughter. Yes, that means average carcass weights might be a little lighter.
Market Watch
Next week if filled with delayed reports from the government shutdown, but first we start off with the Export Inspections report on Monday morning. First notice day for February live cattle futures is also on Monday. That afternoon USDA will release the delayed Fats & Oils, Grain Crushings, and Cotton Systems reports from January. Wednesday will show weekly EIA report, with November export data finally reported by Census. The Export Sales report will be released on Thursday, showing data from the week of December 27. Friday NASS will release the final production numbers via the Crop Production report, with the Dec 1 Grains Stocks report also released and the Winter Wheat Seedings report. USDA will release the February WASDE on Friday as well. If you want to be better prepared for Friday's reports or get our in-depth analysis, call our office @ (402) 289-2330 and ask about AMP or SRR!
Visit our new Brugler web site at http://www.bruglermarketing.com or call 402-289-2330 for more information on our consulting and advisory services for farm family enterprises and agribusinesses.
Sound analysis and seasoned advice makes a difference to your bank account!
There is a risk of loss in futures and options trading. Similar risks exist for cash commodity producers. Past performance is not necessarily indicative of future results.
Copyright 2019 Brugler Marketing & Management, LLC.