Published on:
22:54PM Jul 29, 2016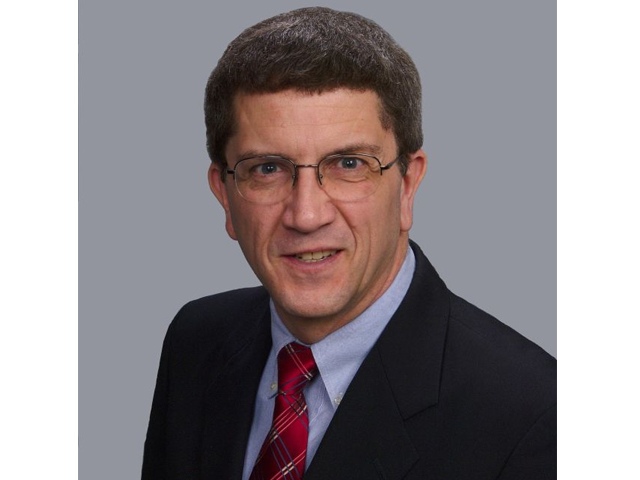 Market Watch with Alan Brugler
July 29, 2016
Just The Facts
There is a quote attributed to Mark Twain, but also to Anonymous that says "It ain't what you don't know that gets you in trouble. It's what you know for sure that just ain't so".  I visited with a number of producers this week about the US corn and soybean crops. The concensus is that the crops look quite good from the road, with local exceptions for greensnap, hail damage, soil compaction at planting and other maladies. The USDA crop condition ratings mirror this sentiment, with Brugler500 readings that are similar to previous record yield years. However, we do have to be careful about what we don't know. Many folks are assuming that because it looks good, it will yield well. That's where the 'what you know for sure that just ain't so' could come into play. Yield is a function of ears per acre times grain weight per ear. I have seen very few ear counts and grain weight calculations (inches or kernels of grain per row times number of rows per cob) to back up the yield assumptions. That crop is just now getting far enough along to do them. A lot of the soybeans haven't even set pods yet. Let's make sure the crop is really out there on those stalks before you start assuming prices with a 2 in front of them!
NASS is beginning their August survey on Monday, with the report scheduled for release on August 12.  Brugler Marketing is also conducting our 10th annual Virtual Corn Tour.  You can help get an accurate estimate of those ears and grain weight by participating. Send us an email at [email protected] and we'll send you instructions and an Excel spreadsheet to complete. Only those who submit data (must be from farms you own or operate) receive the results.   
Corn futures lost 5.2% for the week, or $.17 1/4 per bushel for the week.  Demand continues to be solid. Daily average ethanol production slowed from the record high of the previous week, and ethanol stocks declined. Weekly corn consumption for ethanol (before DDG net back) was around 103 million bushels, with some sorghum also being used. US corn export shipments were over 1 MMT for the 8th week in a row, and export sales were the largest reported for this week of the year since the 2009/10 marketing year.  Ethanol stocks were the smallest reported since the week ending June 10; production was down 3% from the new record rate set the previous week, but at 998,000 bpd it was larger than the prior 8 week average.  Our Brugler500 Index of the crop condition ratings were steady week/week, and still higher than normal for this week of the year. While the standard error of the forecast is pretty high this early, the Brugler500 rating is indicating a national average yield in the 173 bpa range. CFTC Managed money accounts were shown adding 52,176 contracts to their net short position during the week ending July 26. Their collective spec net short position was reported at -65,538 contracts.
Soybean futures posted 24 1/2 to 29 cent gains on Friday, with Aug16 beans up 26 cents on the week. Aug16 soy meal was $8.50 higher on Friday, and was up $3.30 from last Friday. Bean oil futures were also higher, up nearly half a percent.  Weakness in the US Dollar towards the end of the week brought support to the soy complex. Export sales for old crop soybeans were a net reduction in the weekly report, and new crop bookings were the smallest reported in the last 8 weeks.  Exports shipments however were the largest reported for any week since early March. Crop condition ratings improved one point on our Brugler500 Index from the week before, and are historically high for late July. The Friday Commitment of Traders report from CFTC on Friday showed managed money had reduced their net long position to 121,689 contracts as of the close on July 26. This amounts to a net reduction of 16,003 contracts during the week that ended on Tuesday.
Wheat prices ended the week lower in all three major classes.  September HRW futures lost 2.26% or nearly a dime/bushel. SRW futures lost 17.5 cents, nearly 4.3% in the front month contract. HRS was the firmest, down just 7 cents (1.43%) on the week. The final yield from the US spring wheat tour was 45.7 vs. the 5 year average of 46 bpa.  Weekly export sales were larger than the previous two weeks, and shipments were the 2nd largest of any week so far this marketing year. CFTC showed the net position for managed money accounts was record short for both SRW and HRW futures and options.     Commercial accounts were collectively net long SRW for the fourth week in a row, reported at 15,029 contracts for the week ending 7/26/16.  Their net position in HRW flipped to net short -8,522 contracts after three weeks of reporting a net long position.
December cotton ended the week 136 points higher, up 1.84% from a week earlier. Dec16 futures posted a trading range of 242 points on Friday, and 324 points during the week. During the week ending July 21, export sales of upland cotton totaled 234,724 RB, and export sales of Pima totaled 42,900 RB. Chinese buyers were shown booking 50,113 RB of new crop upland cotton, the country's largest new crop purchase so far during this marketing year. The US Dollar index lost 1,911 points this week, which offers support to ideas of future export growth. The USDA AWP for the upcoming week is 65.50, up from 65.28 last week. The LDP through next Thursday is still zero.  The Friday Commitment of Traders report showed managed money added 4,258 contracts to their net long position during the previous week.  At 67,524 contracts, that is the largest net position reported for managed money accounts in cotton since March of 2014.  
August live cattle futures ended Friday trade $3.125 higher than they were a week earlier. That is nearly a 2.76% gain, sparked by smaller than expected placements in the monthly Cattle on Feed report last Friday.  Feeder futures were up $2.85, or 2.03% for the week.  USDA reported 20,744 MT of US beef was booked for sale by foreign purchasers, the second-largest weekly total of the marketing year. As of last Thursday, commitments were 107.3% of a year ago. Wholesale beef prices were lower on the week with the weighted average for choice boxes down 2.3% and down 1.4% for select. Cash cattle trade saw a few live sales from $114 to $116 on Friday, and dressed sales from $184 to $185.  Including Saturday estimates, weekly FI slaughter was 581,000 head, down 14,000 head from last week, but 49,000 head larger than the same week in 2015.  US beef production YTD is 4.3% larger than last year, but weekly production was down 2.2% from the same week in 2015. As of the close on July 26, managed money held a net long CFTC position in cattle of 28,306 contracts, and a net short feeder position of 3,078 contracts. From Tuesday to Tuesday, the group increased their net long cattle position by 3,929 contracts, and increased their net short feeder position by 121 contracts.
Lean hog futures dropped $6.30 or 9.13% for the week.  The weighted average carcass cutout price was down $11.75 from last Friday. That was a 12.89% drop in the product value week/week. The Bellies cut was down 28.21% and Hams lost 20.15%, but the Picnics were actually up 1.05% wk/wk. USDA pork export sales during the week ending July 21 totaled 10,743 MT. This was down 4.6% from the previous week. Weekly FI slaughter, including Saturday projections, was estimated at 2.184 million head, up 43,000 head from last week, and 61,000 head bigger than the same period a year ago. Commitments as of July 21 were 104.6% of a year ago.  Managed money accounts held a net long position of 45,620 contracts as of the Tuesday close. This was a week over week reduction to the net long position of 9,163 contracts.  
  Market Watch
We'll start out the week with the usual USDA Export Inspections and Crop Progress reports on Monday. Because it is the first of the month, we'll also get monthly Grain Crush (ethanol) and soybean crush (Fats & Oils) from USDA.  We'll have the usual EIA weekly ethanol production on Wednesday and weekly Export Sales report on Thursday morning. Cattle hedgers will see August options expire on Friday.
Visit our Brugler web site at http://www.bruglermarketing.com or call 402-289-2330 for more information on our consulting and advisory services for farm family enterprises and agribusinesses.Clients can also get one touch access to our cash market and hedging recommendations via our mobile web site.  You will be taken to the mobile home page automatically if you visit our web site with the mobile device. Three times daily fundamental news from Brugler is available on the free side of the mobile site.
There is a risk of loss in futures and options trading. Past performance is not necessarily indicative of future results.  Copyright 2016 Brugler Marketing & Management, LLC