Published on:
20:59PM Nov 24, 2017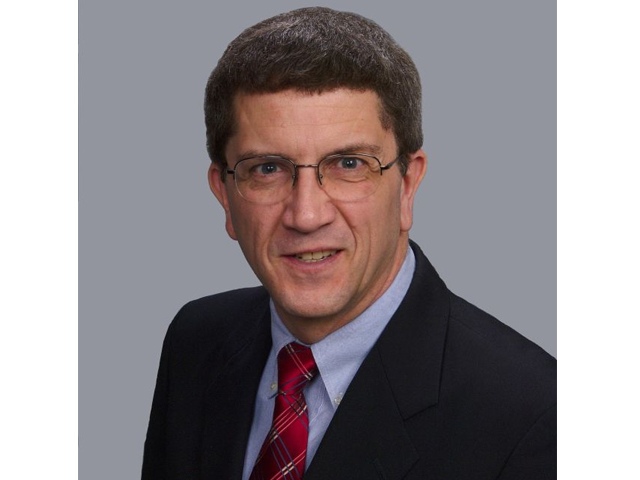 Market Watch with Alan Brugler
November 24, 2017
Lets Talk Chicken
The tendency is to talk about turkey on Thanksgiving, and estimated US consumption for the holiday is close to 50 million birds. That ain't potato chips! And, cold storage stocks of turkey were the largest since 2008 and 2009. That said, they aren't record large, and have been following a very typical seasonal pattern. A big drop in inventory is expected by November 30, with a slight build typical for December.  The larger problem for all of the meat markets is chicken.  Frozen and chilled chicken stocks (surplus of production over disappearance) typically build into year end. They were already record large on October 31 at 868.3 million pounds. USDA is expecting 4th quarter poultry production to be 2.8% larger than last year, with beef up 5.1% and pork up 4.6% .  The combined supply would be up 3.9% and very likely to add to inventory. The pork market in particular did a nice job of moving the extra product, but needing to get consumers to eats 4% more meat is a challenge without big discounts at the meat case.
Corn futures posted a nice rally on Friday, limiting damage to the weekly charts. Nearby December was down ¾ cent for the week after losing ½ cent the previous week. Glaciers move faster! This week's Crop Progress report showed the US corn harvest at 90% as of last Sunday. The weekly USDA Export Sales report indicated 17/18 sales of 1.08 MMT for the week of November 16. There was an additional 25,500 MT in 18/19 sales. Cumulative export commitments total 21.423 MMT, down 22.51% from last year's elevated rate. They represent 44% of the full year WASDE forecast. The five year average would be 48%. The week of November 17 showed a record for a week' worth of ethanol production at 1.074 million barrels per day.
Wheat futures were lower in all three markets this week, with Chicago December the bear leader with a 2.7% drop. Monday's USDA Crop Progress report showed winter wheat 88% emerged. Condition ratings dropped 2 points to 342 on the Brugler500 Index. The USDA Export Sales report dropped to 199,845 MT for the week of 11/16, down 59.2% from the previous week. That neared the low for the marketing year. Export commitments (shipped and to be shipped) total 16.98 MMT. That is 63% of the full year USDA forecast, but fell behind the average of 69% for this date on lower sales and shipments.
Soybean futures managed a 2 ¾ cent gain for the week, giving back 4 cents on Friday. Soy meal was up $5.6/ton or 1.8%, while soy oil lost 1.45% for the week. The weekly Crop Progress report showed the US soybean harvest at 96% complete, as it should wrap up by this weekend. US weekly export sales fell to 869,086 MT for the week ending November 16. That was down 21.3% from the previous week and a marketing year low. Total export commitments were up to 33.45 MMT, but still lag last year by 13%. They are 55% of the full year USDA projection, with last year at 69% and the average running 72%. Chinese cotton trade data shows imports of 5.856 MT, with 1.325 sourced from the US and Brazil still controlling the market share with 3.376 MMT.
 

Commodity

 

 

 

Weekly

Weekly

Mon

11/10/17

11/17/17

11/24/17

Change

% Chg

Dec

Corn

3.435

3.43

3.4225

($0.008)

-0.22%

Dec

CBOT Wheat

4.315

4.2725

4.1575

($0.115)

-2.69%

Dec

KCBT Wheat

4.3325

4.22

4.145

($0.075)

-1.78%

Dec

MGEX Wheat

6.475

6.35

6.235

($0.115)

-1.81%

Jan

Soybeans

9.87

9.905

9.9325

$0.027

0.28%

Dec

Soy Meal

314.5

318.2

323.8

$5.600

1.76%

Dec

Soybean Oil

34.81

34.44

33.94

($0.500)

-1.45%

Dec

Live Cattle

120.575

118.85

118.575

($0.275)

-0.23%

Jan

Feeder Cattle

157.18

151.73

153.30

$1.575

1.04%

Dec

Lean Hogs

62.475

60.65

63.25

$2.600

4.29%

Dec

Cotton

69.05

69.78

72.23

$2.450

3.51%

Dec

Oats

2.72

2.57

2.4925

($0.077)

-3.02%
Cotton futures jumped 3.5% this week, courtesy of a short squeeze in the nearby December contract.  A substantial weakening of the US dollar during the week helped export potential although weekly sales through December 16 were well below the previous week. Weekly upland cotton export sales for 17/18 dropped to 357,026 RB, down from the previous week but still 40.1% above this time last year. Pakistan was the lead buyer, purchasing 109,900 RB. Sales for 18/19 picked up to 43,121 RB. US cotton export commitments are 70% of the full year WASDE estimate. They would typically have reached only 55% of the total by now.
We are running the following new subscriber promotion on Twitter and our Web site, offering 3 months of free AMP and SRR service with a three month subscription. We will extend the same offer to YOU as a loyal AgWeb Market Watch reader!
First time ever. Brugler Harvest 2Fer offer. Get acquainted with our cash marketing, analysis and hedging services cheaply! http://bit.ly/Harvest2Fer. Be sure to also view the recent SRR samples at www.bruglermarketing.com/BruglerSampler. The offer expires December 1, so act TODAY.
----------------------------------------------------------------------------------------------------------------------------
Live cattle futures dropped 0.2% on the week. Feeder cattle futures were up 1.4%, as they outperformed cattle on Friday with a little help from weaker feed grains. Cash cattle trade for the week held steady to $1 higher vs. the previous week at $120.50. Weekly FI cattle slaughter was estimated at 572,000 head. That was down 67,000 from last week due to only 1,000 slaughtered on the holiday, but 23,000 more than a year ago for the same week. The USDA Cold Storage report indicated frozen beef stocks of 506.931 million pounds, 2.2% larger than September but down 4.9% from last year. Beef export sales for 2017 of 9,276 MT were reported for the week during November 16, with 1,147 MT in 2018 sales.
Lean hog futures posted a gain of 4.3% for the week as shorts took money off the table. The CME Lean Hog index lost another $1.99 over the past week to $63.98. December futures are already there at $63.25 going home on Friday. Weekly slaughter was estimated by AMS at 2.163 million head. That was down from 2.473 million the previous week due to the Thanksgiving holiday, and also 11,000 below Thanksgiving week in 2016. The USDA Cold Storage report on Wednesday showed frozen pork stocks at the end of October totaled 597.295 million pounds. That is a drop of 3.45% from September and 0.29% lower that October 2016. Weekly export sales for 2017 pork came in at 16,329 MT, with 7,505 MT in 2018 sales also booked during the week of Nov 16.
Market Watch
With no Holiday next week, the schedule will return to normal. We'll begin the week with traders reacting to any surprise futures positions inherited with the December options expirations on the 24th. The December 340 corn "pin" attempt was particularly interesting in terms of the number of options positions affected. Monday will show the final USDA national Crop Progress report for 2017, with the Export Inspections report that morning. The weekly EIA report, showing Ethanol production for the week of 11/24, will be Wednesday morning. The weekly USDA Export Sales report will be out on Thursday morning. The monthly USDA Grain Crush and Oilseed Crush reports will be out on Friday afternoon. Friday will also mark the expiration of the December Live Cattle options.
Visit our Brugler web site at http://www.bruglermarketing.com or call 402-289-2330 for more information on our consulting and advisory services for farm family enterprises and agribusinesses. Sound analysis and advice makes a difference!
There is a risk of loss in futures and options trading. Similar risks exist for cash commodity producers. Past performance is not necessarily indicative of future results.
Copyright 2017 Brugler Marketing & Management, LLC.